Rising Star Alert: Why Everyone's Talking About BOYNEXTDOOR?
In the vast landscape of the Korean music industry, new stars are constantly emerging, capturing the hearts of diligent Korean music listeners. One such rising star who has been creating waves and generating a buzz is BOYNEXTDOOR. With an enigmatic blend of talent, charisma, and a unique musical approach, BOYNEXTDOOR is swiftly creating a solid place for themselves in the music industry. Do you also have the boys from BOYNEXTDOOR under your radar? If you want to know more about them, join us in this blog that we dedicate to one of the most promising emerging K-Pop groups! Are you ready? Let's get started!
Who Is BOYNEXTDOOR?
BOYNEXTDOOR is the fresh new sound of Korean music. Since their debut on May 30, 2023, the members of BOYNEXTDOOR managed to steal the hearts of many with their individual charm, talent, and fresh looks. BOYNEXTDOOR debuted under HYBE Entertainment, with a lineup of 6 members. The members Sungho, Riwoo, Jaehyun, Taesan, Leehan, and Woonhak showcased their ability and great talents with their debut single ''WHO!'' And a trio of compelling title tracks called "One and Only","But I Like You", and "Serenade", which served as a captivating introduction to their artistry.
It is also reported that BOYNEXTDOOR is gearing up to make their first ever comeback in September. So, there is really no time for us K-lovers to get to know them a little bit more before their anticipated comeback.
Their dedication and hard work are evident, and the attention they're receiving is well-deserved. It is utterly obvious that these boys are doing something right as everyone is rightfully talking about them!
What Makes BOYNEXTDOOR Different?
Even in their rookie status, BOYNEXTDOOR has managed to shine brightly in a crowded musical landscape. What sets them apart is not just their collective talent, but the remarkable individuality and authenticity each member brings to the table. As we look ahead, the trajectory of BOYNEXTDOOR's musical journey remains a mystery, leaving us intrigued about the directions they will explore. However, one thing remains crystal clear: their music exudes a refreshing positivity, complemented by a fusion of exquisite style that resonates deeply with listeners. It's this unique combination that cements their place as a rising force to be reckoned with in the Korean music industry. In addition, the boys' style is striking, so it is captivating for any fashion lover. Especially for those who are passionate about urban, youthful, and grunge trends.
Do you want to dress like a Korean celebrity but don't know where to shop for Korean and K-Pop fashion? Your search is over! Just by clicking here, you can find discounts on YesStyle. And not only in fashion but also in Korean beauty. Don't miss the opportunity. Click here to buy everything you want!
BOYNEXTDOOR Unveils Impeccable Fashion Taste
As Korean Fashion Trends, we couldn't skip the opportunity to mention BOYNEXTDOOR's impeccable taste of fashion. As we prepare to explore their fashion choices in greater detail in our upcoming blogs, let's begin by examining the key elements that define their distinctive look. This preliminary glimpse will pave the way for a deeper understanding of their fashion journey! Keep reading and discover the key style elements of BOYNEXTDOOR's fashion!
Fresh and Youthful
BOYNEXTDOOR not only has a fresh and youthful sound, but their fashion sense reflects this greatly with their chic ensembles that leans toward a blend of hip-hop and indie. The group adeptly combines patchwork, ripped, and graphic print jeans with vibrant sweaters featuring a range of prints. Shop here!
Sound and Style: The Perfect Match
BOYNEXTDOOR members know how to have fun with their looks without compromising on style. Flannels, graphic shirts, tweed pieces, and oversized zip-ups further underscore their fashion prowess. Further showcasing a harmonious match between their music and style. Thanks to that, we can see a strong relationship between their music and their style. Which tells us a lot about the boys as it shows their artistic skills also reach the fashion world! Shop here.
Say YES to Accessories!
As a fashion enthusiast, you should know that accessories can't be missing from your closet. BOYNEXTDOOR members show that a look becomes complete when you dare to experiment with accessories.
Also, it's evident that BOYNEXTDOOR members pay meticulous attention to detail, as seen in their accessorizing game.
Caps, shoulder bags, and thick chains add a touch of flair, while bold rings, earrings, watches, and belts contribute to the ensemble's overall charm. The ensembles are skillfully rounded off with colorful sneakers, further accentuating the group's cohesive and tasteful fashion narrative. And the result is a fashion statement! Shop here.
3 Looks Inspired by the Members of BOYNEXTDOOR!
Take everything learned so far, and don't forget it! Knowing more about the boys of BOYNEXTDOOR will help you achieve their fashion style more easily. And now that you know the key pieces of their outfits, you can acquire what you need to recreate it! Meet the three looks inspired by BOYNEXTDOOR!
Cool and Comfortable
Take inspiration from Riwoo for this look! One way to recreate a BOYNEXTDOOR-inspired look is to pair wide-leg jeans with an oversized white knit sweater. The trick to this look is to add some statement shoes. And make them the focal point of the outfit. For that, you can pair this look with platform tennis shoes. Shop here!
Youthful With Preppy Vibes
This time, we take Woonhak as inspiration! BOYNEXTDOOR's style can be so versatile that among their looks, you can even find looks with a preppy flair. Combine dark jeans with an oversized white shirt and add a white cardigan or knitted vest. Add some black shoes, such as loafers or platform tennis shoes. Shop here!
Urban and Casual
Finally, if you like streetwear and clothing that looks casual but very stylish, Jaehyun should be your inspiration! You can combine a pair of jeans that have different shades of blue (or that are made from pieces of different jeans) with a hockey, hip-hop, or oversized shirt. Add some Converse and the accessories of your choice. A shiny chain would be the perfect complement. Shop here!
Why Everyone is Talking About BOYNEXTDOOR? Because they have many qualities worthy of admiration! In addition to winning everyone's hearts thanks to their stage appearance, they also have a versatile and novel fashion style that makes them stand out easily.
Want to follow in the footsteps of a new K-pop group? BOYNEXTDOOR is the answer! Subscribe to our newsletter to receive notifications of our updates, and follow us on Facebook, Instagram, Twitter, Pinterest, YouTube, Spotify, TikTok, and Twitch. See you soon!
The YesStyle catalog and enticing discounts on YesStyle are waiting for you! Simply click here to enjoy Korean fashion and beauty offers. Stay on a budget while rocking the trendiest fits on the streets. Click here to dress in the style of your dreams!
Dress up in an urban casual style!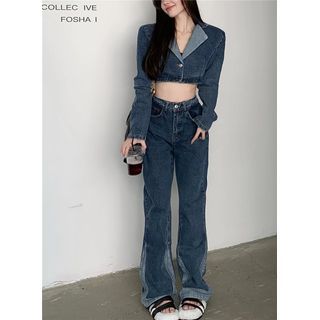 Cropped Patchwork Denim Jacket / High-Waist Flared Jeans – $29.04
from: YesStyle.com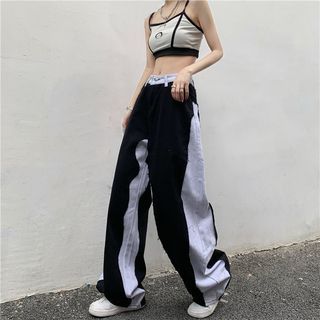 Mid-Rise Two Tone Patchwork Wide-Leg Jeans – $26.08
from: YesStyle.com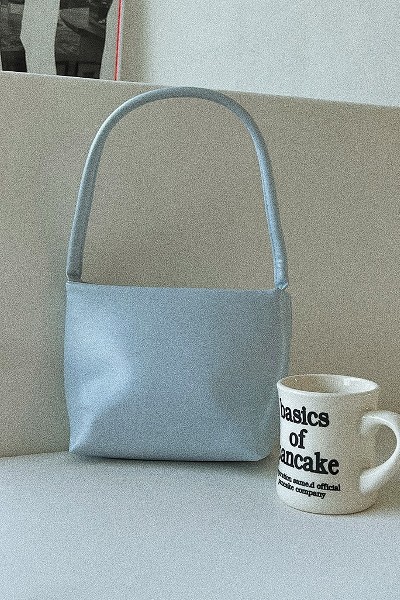 Spring Tote Bag – $55.99
from: KOODING, Inc.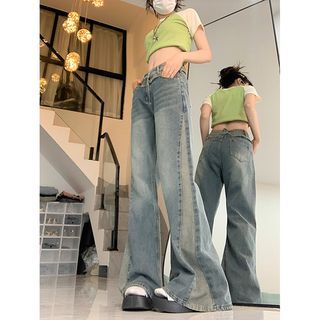 Low Rse Patchwork Flared Jeans – $25.60
from: YesStyle.com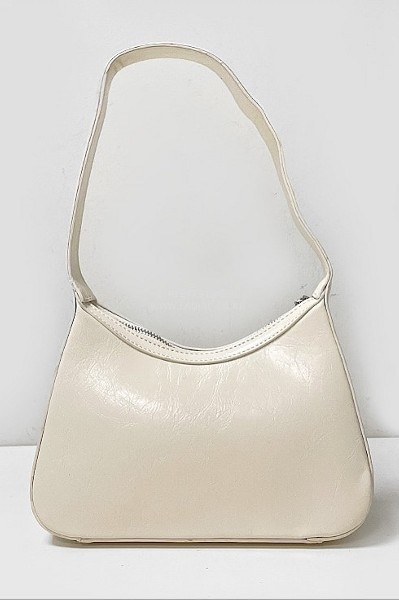 Plum Half Moon Bag – $57.99
from: KOODING, Inc.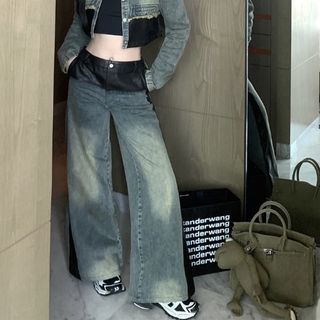 High Waist Patchwork Wide Leg Jeans – $44.80
from: YesStyle.com

Simple Cowhide Mini Bag – $86.99
from: KOODING, Inc.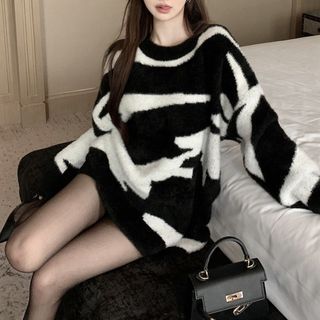 Crew Neck Patterned Oversized Sweater / Mini Sweater Dress – $22.50
from: YesStyle.com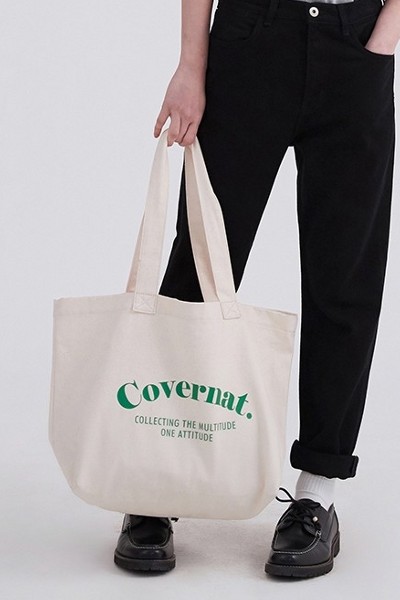 Fresh Serif Logo Canvas Bag Ivory – $38.99
from: KOODING, Inc.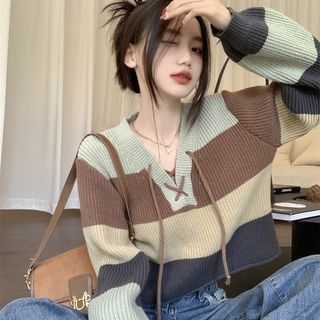 Color Block Lace-Up Sweater Sweater – Stripe – Green – One Size – $20.40
from: YesStyle.com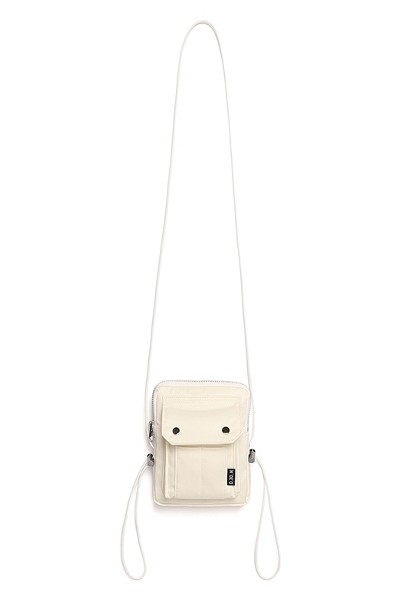 Logo Tag Bag (ivory) – $52.99
from: KOODING, Inc.

V-Neck Argyle Sweater Vest / Mock Neck Plain Sweater – $17.10
from: YesStyle.com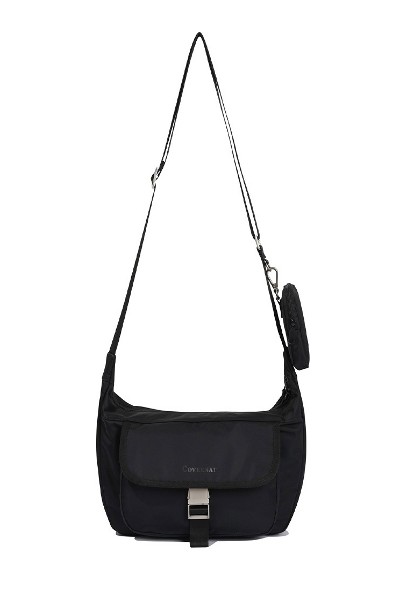 Contempo Middle Cross Bag Black – $92.99
from: KOODING, Inc.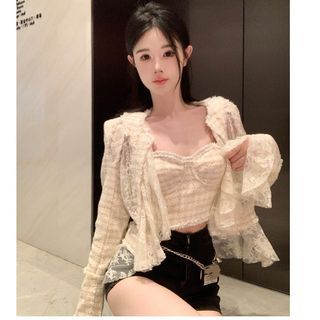 Tweed Crop Camisole Top / Ruffle Panel Lace Tweed Jacket – $43.00
from: YesStyle.com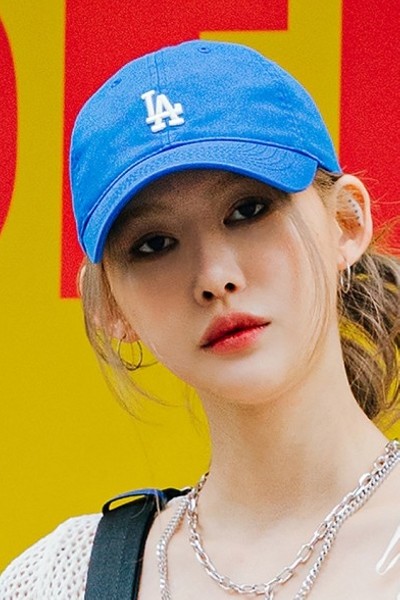 Unisex Rookie Unstructured Ball Cap La Dodgers Blue – $50.99
from: KOODING, Inc.

Tweed Beret Cap – $10.70
from: YesStyle.com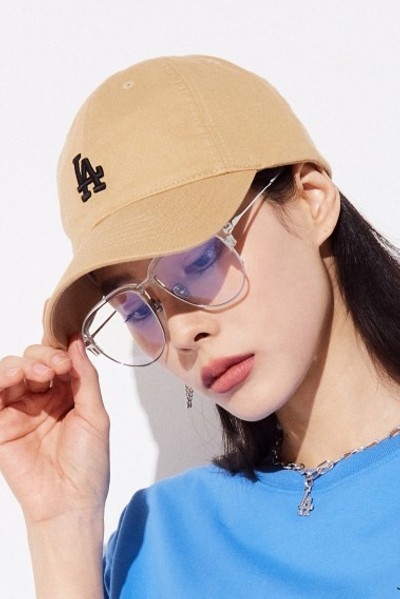 Unisex Rookie Unstructured Ball Cap La Dodgers Beige – $50.99
from: KOODING, Inc.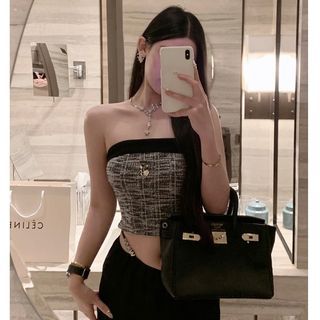 Tweed Crop Tube Top – $27.30
from: YesStyle.com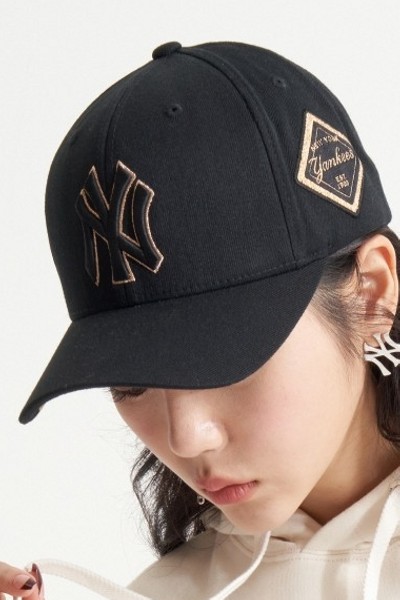 Unisex Diamond Structured Ball Cap Ny Yankees Gold – $54.99
from: KOODING, Inc.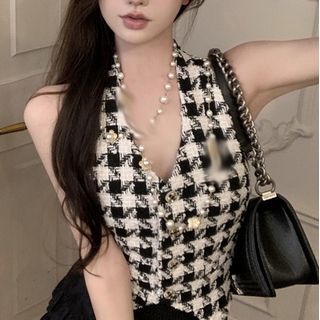 Halter Asymmetrical Button-Up Tweed Crop Tank Top – $20.80
from: YesStyle.com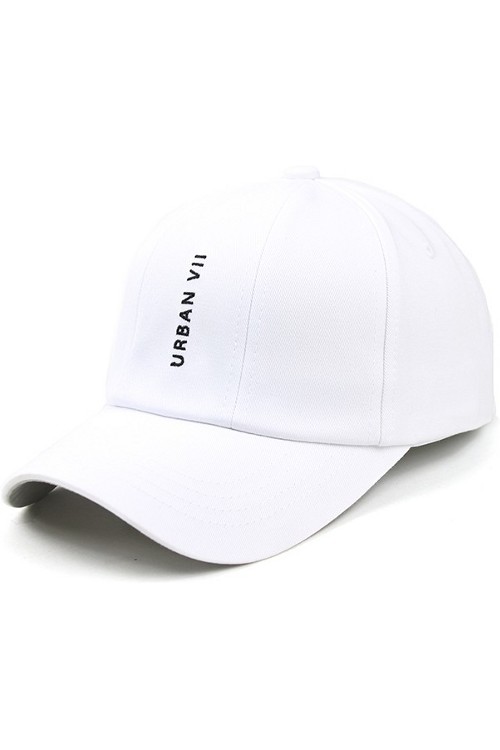 Urban 7 Strapback Cap – $18.99
from: KOODING, Inc.
https://www.koreanfashiontrends.com/wp-content/uploads/2023/09/KFT-Rising-Star-Alert-Why-Everyone_s-Talking-About-BOYNEXTDOOR.png
295
795
Scarled Andrade
https://www.koreanfashiontrends.com/wp-content/uploads/2021/06/KoreanFashionTrendsLogoColor.Medium.png
Scarled Andrade
2023-09-14 15:08:52
2023-09-19 18:17:47
Rising Star Alert: Why Everyone's Talking About BOYNEXTDOOR?