If you're a Korean fashion fan, you have probably heard of the ulzzang aesthetic. However, for many, it is still an enigma. What is ulzzang? If you still don't know the answer, don't worry. Today you will know what this aesthetic is, its bases, and why it is so famous in Korea. Although the term refers to a beautiful face, the truth is that the aesthetic encompasses and integrates many other aspects of fashion. In recent years, or at least since the style became popular, many people from different countries are interested in that look. If you are interested in learning more about Ulzzang meaning, and how to achieve it, continue reading and discover what ulzzang is!
What does the word ulzzang mean?
Ulzzang is a South Korean slang term commonly used to describe an attractive person. Unlike other celebrities or actors who are known for similar attractiveness, "Ulzzang" is generally used for an ordinary person.
The term Ulzzang has expanded in popular culture to refer to a delicate South Korean style.
It refers to the large eyes, small lips, high bridge of the nose, and the milk-clear look of Korean models.
The aesthetic has also become popular among Korean fashion fans.
Where does the term Ulzzang come from?
The term Ulzzang spread on the Korean web in the late 1990s, shortly after the digital cameras and the Cyworld social networking site.
The first known use for three high school girls, Song He Kyo, Lee Yu Jin, and Han Hye Jin, who became collectively known as the Eun-Kwang Ulzzang Trio.
That's the name of the school they attended together in 2000.
The three eventually pursued their modeling and acting careers.
What is an ulzzang body?
When we talk of an ulzzang body, we are making inappropriate use of the term.
As we have already seen, it means pretty face, so it does not take into account the appearance of the body. However, we are used to seeing that most of the people in Korea are slim-bodied.
While that is the Korean standard, not everyone has to meet these requirements to have a healthy and attractive face.
In Korea, to refer to a beautiful body, they use the term momzzang. This word means "people with a good body". Momzzang focuses more on the body appearance, while ulzzang focuses on the beauty of the face.
Do you have to be Korean to be an ulzzang?
The answer is an absolute no! You don't have to be Korean to be an Ulzzang.
By definition, it is showing your face, preferably healthy and well-groomed.
Although most Ulzzangs are Koreans, you don't need to be a Korean to integrate this style into your daily life.
To be an ulzzang, you need to have the essential knowledge to achieve this look!
What is ulzzang aesthetic?
Ulzzang, which means "best face" in Korean, refers to the makeup and fashion trend in which women and men look their best in pictures.
Finally, Ulzzang achieves an enviable appearance by using makeup, hairstyles, accessories such as contact lenses, photo editors such as Photoshop, and using the correct filters to enhance their beauty, but they do it without overdoing them.
Ulzzang aesthetics are about visuals, so the appearance must be attractive. It must include well-done makeup, healthy skin, and a cute appearance. It is also about a casual fashion for sweaters, T-shirts, and jeans.
Although the aesthetic seems complicated to adopt, the truth is that it is not. You only need to take care of your image and especially your face. With that, you will already fulfill the main characteristics of the ulzzang aesthetic.
What is Ulzzang Generation?
The Ulzzang Generation is a Korean variety show that first premiered in 2009 on ComedyTV.
Its goal is to search for the real "pretty faces" among the hundreds of young people who claim to be Ulzzang.
They will compete with each other, showing their charisma and charm in various challenges.
Whoever wins will receive the title of true Ulzzang.
What are the legendary ulzzangs?
They are considered "legendary" due to the success they achieved as singers and actresses. In the early 2000s, these five were part of a group known as "The Fourth Generation Ulzzangs," and they were well known to teenagers. They all started at a young age, uploading their 'selcas' on the internet, leaping to fame, and gaining recognition of the 'natural' face without makeup or plastic surgery. Among the ulzzang who are now renowned celebrities in Korea are Goo Hye Sun, Lee Joo Yeon, and Jung Joon Young.
Don't want to miss any information about K-fashion? Subscribe to our newsletter by clicking here.
Tips to have an ulzzang aesthetic
Love yourself as you are
The truth is that to be an Ulzzang, it is not necessary to have a specific physical appearance or specific characteristics. The basis for being one of them is accepting yourself as you are and not having to undergo any cosmetic surgery.
Take care and protect your face
The appeal, as we have said before, is in the face. So it is necessary to carry out a daily beauty routine. To achieve healthy and beautiful skin, you can practice the ten steps of the Korean skincare routine. 
Natural look
If you want to correct or color your face, do not use the usual makeup. Use more natural makeup, such as BB creams or CCcreams that give a more natural look, and at the same time, correct and add a touch of color to your face. There are also BB cream powders that will bring more benefits to your skin than compact powders.
Hair is an Ulzzang's best friend
Our hair has a significant role in our appearance. Sometimes the hairstyle we wear favors us, and other times the opposite. That is why it is necessary that you wear a hairstyle according to your face type, and that you take care of it with specific products for your hair type.
Contact lenses: yes or no?
This step is an option. Everyone decides if they want to wear colored contact lenses or not. There are many Ulzzang that use them, but there are also many others that do not.
Get your style
Try not to be a clone of others. Try to have your style and be aware of the latest trends. In that way, you have your personality and are not one of the bunch.
Selfies
It is the last step, but not the least important. Uploading selfies or selcas to social networks or group apps is the easiest way to be seen. Therefore, we have to be careful not to appear artificial in our photos. Don't use too many filters or too many corrections, as this will make you look like a plastic doll. 
A pretty face is what ulzzang is. You no longer need to wonder "what is ulzzang?" because you have already got the answer. Enhance the beauty of your face with this aesthetic so famous in Korea. Look pretty and attractive just by taking care of the skin on your face and using the necessary beauty products. Remember that you don't need to be Asian to follow the ulzzang aesthetic! Visit this blog every day to stay connected with all the Korean fashion updates!
We know you love Korean fashion as much as we do, and that's why you can now subscribe to our newsletter! That way, you won't miss our updates.
Dress like an Ulzzang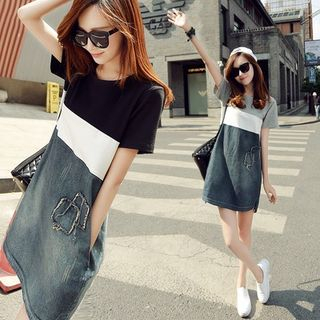 Color-Block Denim Mini Dress – $18.57
from: YesStyle.com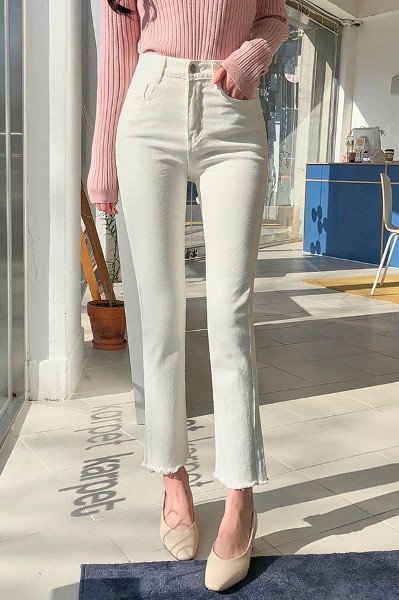 Steady Straight Fit Cotton Pants – $30.99
from: KOODING, Inc.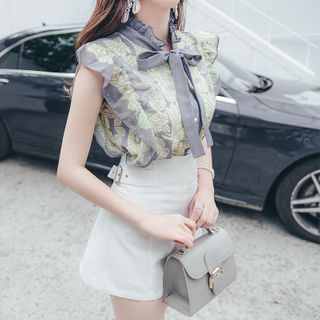 Set: Tie Neck Floral Sleeveless Top + Shorts – $16.72
from: YesStyle.com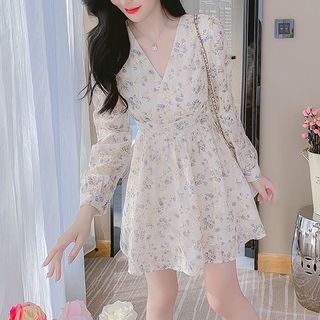 Long-Sleeve Floral Print Mini A-Line Dress – $13.92
from: YesStyle.com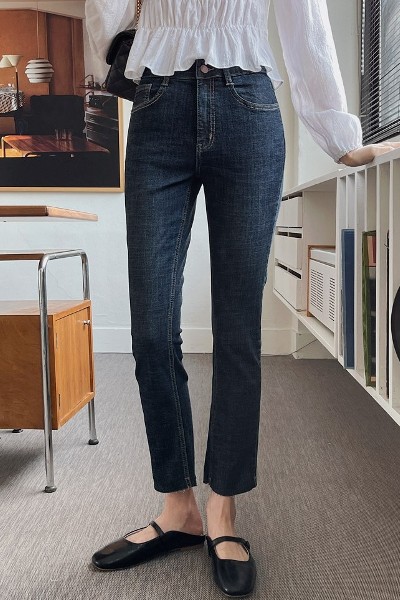 Harman 8 Slim Straight Denim Pants – $45.99
from: KOODING, Inc.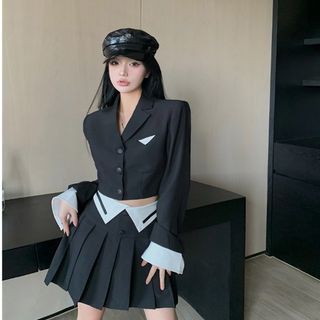 Button-Up Cropped Blazer / High Waist Pleated Mini Skirt – $35.38
from: YesStyle.com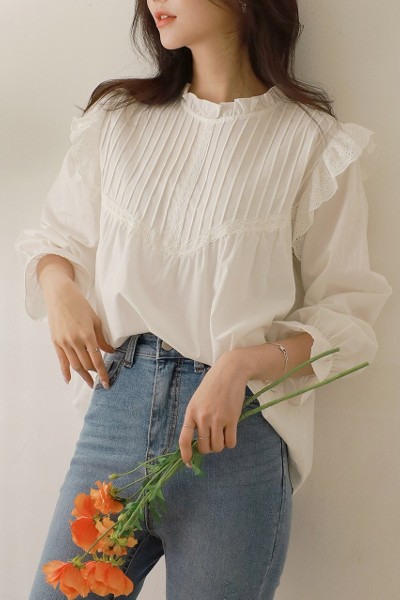 Mile Pintuck Punching Ruffle Blouse – $27.99
from: KOODING, Inc.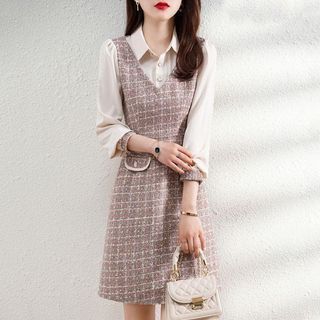 3/4-Sleeve Collared Tweed Mini A-Line Dress – $36.75
from: YesStyle.com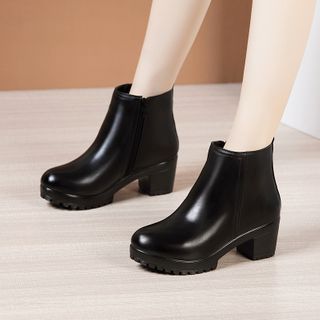 Platform Chunky-Heel Ankle Boots – $27.00
from: YesStyle.com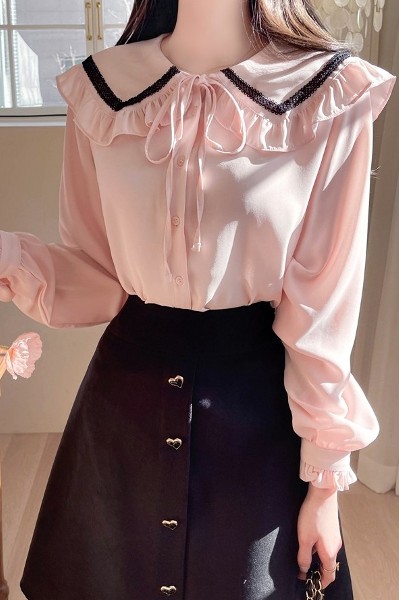 Girls Bollar Ribbon Frill Blouse – $52.99
from: KOODING, Inc.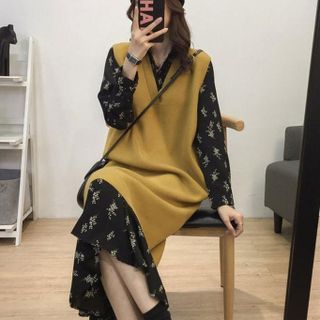 Set: Long-Sleeve Floral Print Midi A-Line Dress + Sleeveless Knit Shift Dress – $45.77
from: YesStyle.com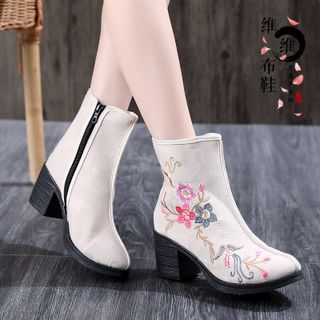 Block Heel Short Boots – $50.96
from: YesStyle.com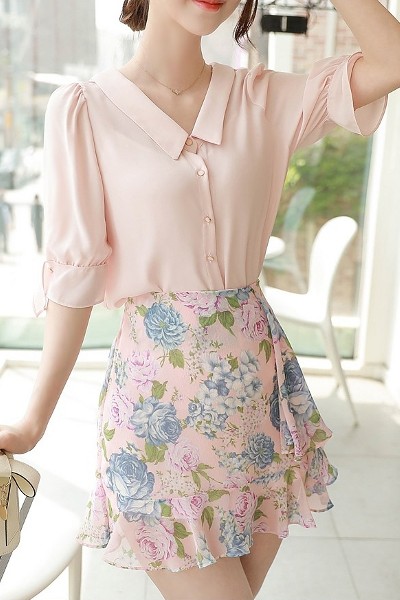 Lovely Bonny Blouse – $44.99
from: KOODING, Inc.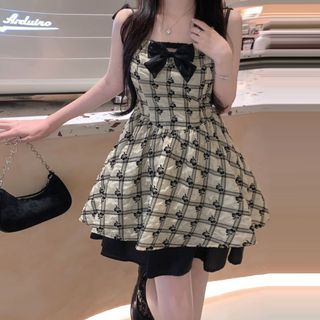 Spaghetti-Strap Plaid Mini A-Line Dress Dress – Plaid – Black & Beige – One Size – $20.77
from: YesStyle.com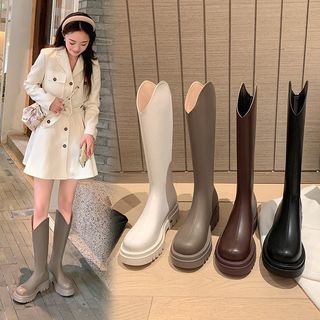 Faux Leather Tall Boots – $73.70
from: YesStyle.com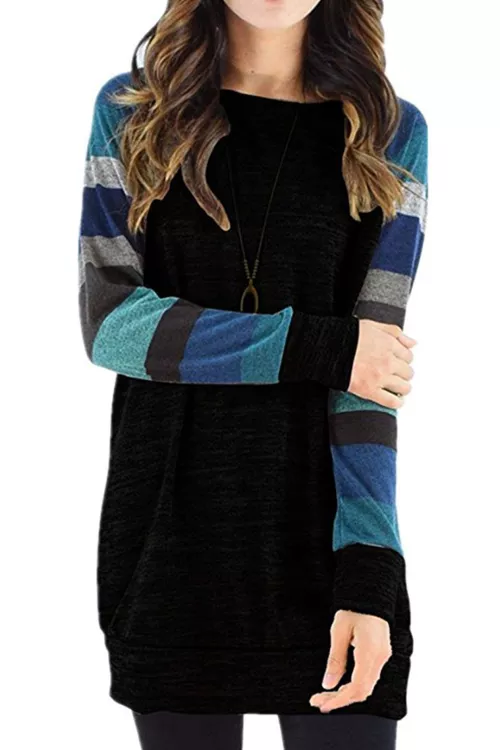 Ladies Casual Striped Print Crew Neck T-shirt – Black Blue Stripes – $13.49
from: KOODING, Inc.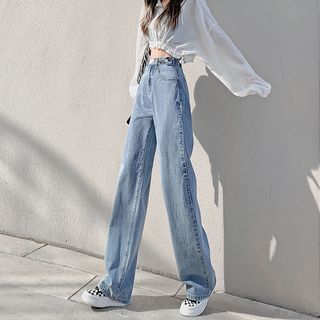 High Waist Washed Straight Leg Jeans – $28.22
from: YesStyle.com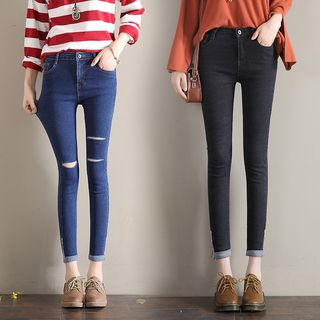 Skinny Jeans – $24.21
from: YesStyle.com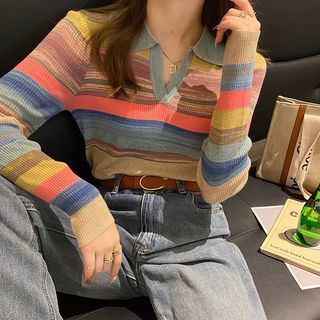 Collar Striped Sweater / Square Neck Sweater – $27.54
from: YesStyle.com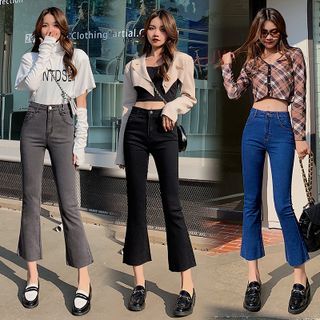 High Waist Flared Jeans (Various Designs) – $25.58
from: YesStyle.com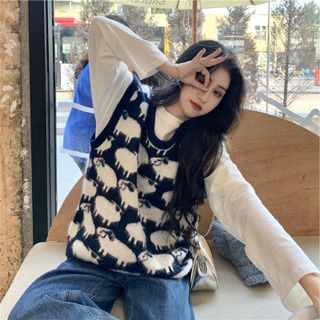 Sheep Print Sweater Vest / Sweater / Long-Sleeve T-Shirt – $19.17
from: YesStyle.com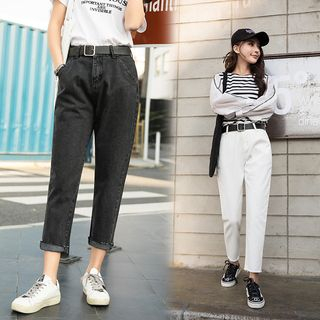 Straight Leg Jeans – $30.18
from: YesStyle.com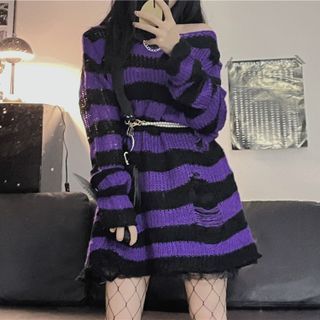 Off-Shoulder Striped Distressed Sweater Sweater – Purple – One Size – $28.71
from: YesStyle.com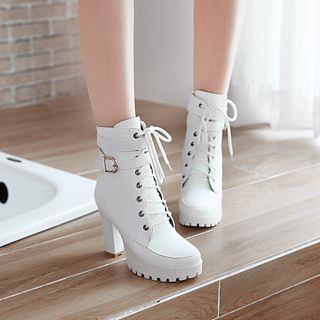 Platform Block Heel Buckled Lace Up Short Boots – $49.10
from: YesStyle.com
https://www.koreanfashiontrends.com/wp-content/uploads/2021/07/Korean-Fashion-Trends-what-is-ulzzang.jpg
446
1334
Scarled Andrade
https://www.koreanfashiontrends.com/wp-content/uploads/2021/06/KoreanFashionTrendsLogoColor.Medium.png
Scarled Andrade
2021-07-10 19:53:32
2022-11-24 16:30:07
What is Ulzzang?