What can you wear to a K-pop concert?
Seeing your favorite idols on stage is one of the most exciting experiences a kpoper can have. Wouldn't you be amazed at watching the Big Bang boys sing live? Impossible not to imagine wonderful moments and fantasize that you can at least touch Taeyang's hand (if you are in the VIP area, of course). In any case, it is always important to look beautiful at times like these. In this opportunity, we will explain what you can wear to a Kpop concert. Keep reading.
First things: Comfort.
We assume that the first thing that should come to your mind when mentioning the word concert is: comfort. If you wanted to go to a concert as if it were a catwalk or as if you were going on a red carpet, we tell you that it is a wrong idea.
Please do not wear too tight clothes! Do not wear heels or a lot of makeup, either! Because of that, we have prepared this valuable guide for you.
That way, you can see your idols while looking perfect but comfortable and in an outfit appropriate for the situation.
We know you love Korean fashion as much as we do, and that's why you can now subscribe to our newsletter! That way, you won't miss our updates.
So how to dress for a Kpop concert?
Wear sturdy, lightweight athletic shoes
You may wonder why we started with shoes and not clothes, but you will have to plan your outfit based on footwear this time.
You have to look in your closet for the most comfortable ones you have (yes, in good condition and looking good).
Remember, you will probably spend hours on your feet while queuing before entering and then at the show. Sandals and heels are not an option, ever.
The idea is that your feet are in the best condition to enjoy the concert as they should.
Dress in the color of the fandom
As you may know, all idols (groups or soloists) have a particular color palette when dressing for a concert.
They usually wear the distinctive colors of the current album. We recommend you do the same. It is part of being a fan; it is part of living in the moment.
Of course, it is not a rule. You can do without this tip. However, isn't it cool to wear the signature colors of your favorite artists? It will make you feel part of the show. And that is fun.
Shirts with prints of your idols
Concert culture: wear a shirt with the print of your favorite group or idol.
It may seem a bit trite, but wearing these shirts, it's about excitement and fun. It also makes you feel that you are part of the moment.
All of us who go to a concert are fans. Let's say we are a big family, and we fans wear patterned shirts of our favorite artists.
Among fans, we understand each other and flatter each other's shirts. Remember that this is also optional if you want to go beyond the patterns.
Oversize shirts, What can you wear to a Kpop concert?
If the idea of ​​wearing patterned shirts does not appeal to you, opt for oversized ones, preferably cotton. This option goes perfectly with comfort because by being loose, they will make you feel fresher. In addition, it is a very chic trend that will undoubtedly make you look adorable. Remember that when it comes to dressing, it is all about attitude.
Also, something as important as the temperature of the place where the concert will be held. Putting on a hoodie or sweatshirt may come to mind. But think about it, because although the season is cold, in general everyone is crowded together at a concert. And that produces heat and sweat. The truth is not a good idea to go to a concert in a sweater unless with a super light fabric. In any case, the best thing will always be that you feel fresh and comfortable.
Bucket Hat, What can you wear to a Kpop concert?
Bucket hats have something special, and it is that they complement any outfit perfectly. They go excellent with any face, and it adapts to all styles. With the bucket hat, you will give your style a very pop and girly touch. If it is a neutral or pastel color, much better. They are also helpful in preventing the sun from hitting you if the concert takes place during the day or at dusk. In fact, without going too far, there is nothing more kpoper than a bucket hat, don't you think?
Jeans or joggers, What can you wear to a Kpop concert?
The most comfortable jeans you have, if it is high-waisted and a little oversized, the better. You can also wear very fashionable joggers that are perfect for the occasion.
Soft and simple makeup
We know that there are times when makeup should not be missing, especially on occasions as special as a concert where you want to take thousands of selfies. Make sure it is very soft makeup (preferably with a BB Cream instead of foundation), with earth tones or pastels, and without any shadows. Remember that you will sweat a lot, and it is not healthy for your face to melt with so much makeup.
Small or medium bag
Never take a bag or backpack that is too large to a concert. The reason is simple, remember that you are likely to spend many hours on your feet. Anyone in their right mind would not carry such a heavy load. It is not comfortable at all. Preferably, it should be a bag that you can carry across your body, like a bandolier, so it is more practical for you because you will have your hands free.
And what to bring in that bag?
The bottom line
Your ticket to get into the concert! You will say that is obvious, but you would be surprised how many people forget their tickets and have to return to get them. The second most important thing is the cell phone to take photos and record everything you want. It is better not to carry such a large camera to prevent it from getting damaged. You have to make sure your cell phone is well-charged. Or try to bring a portable charger with you. Another thing, take some mini binoculars if you are away from the stage. Always carry some extra money (preferably cash) because at these concerts they always sell products that could tempt any kpoper (lightsticks, banners, hats, etc.). In the same way, we tell you about cash because sometimes this is the only payment method that merchants accept. For nothing in the world, you should forget your identification document. 
We also advise you to bring a bottle of water. Because with the long line that you will surely do before seeing your oppas, you should stay hydrated. In the same way, do not forget the snacks for when you are queuing. Surely they will not let you enter the concert with snacks, but while you queue, you have no problem indulging your stomach.
Be careful, you are going to sweat
At concerts, you sweat. So bring a towel or tissue to dry your sweat or tears of emotion when you see your idols. If you wear makeup, take the pressed powder to touch you up occasionally (although you probably will not be thinking about that once the show starts). If you want to pick up your hair, do not forget to bring a pair of hair garters with you.
What do you wear to a BTS concert?
Cargo pants, joggers, and sweatpants are beautiful and highly functional. For that reason, they are perfect for wearing great style at a BTS concert. Although you can wear everything we suggested before in this what you can wear to a Kpop concert guide, you can also wear black, red, multicolored, pink, or patterned cargo pants. Khaki pants are also a great choice because they show off an original fashion style inspired by popular Korean street culture.
Can you bring Lightsticks to Kpop concerts?
Of course, you can take it! It is a necessity to do so. Why? Because it's a tradition and a way to support your favorite K-Pop groups in concert. This tradition has little more than a decade of history. BIGBANG band leader G-Dragon came up with the idea that his band's fans would support them with this explosion of light.
But why did G-Dragon come up with this idea? Why is it currently a benchmark for K-POP culture? Because Korea has a different culture from the West in which there is no custom of shouting to support artists.  Lightsticks replaces the chants and shouts, and so that fans could express themselves in a socially accepted way. G-Dragon designed the lightstick for his band, shaped like a crown and emitting one of the band's three main colors: gold. It is the first lightstick ever! The crown of kings has been a precedent for K-POP concerts.
In short, keep it simple! The simpler you go to a concert, the more you will enjoy it. Many girls worry about how to dress for a Kpop concert, and the truth is that the solution is to think about comfort. So fill yourself with the best attitude and a lot of energy to see your favorite idols. We know that currently, due to the pandemic, the concerts are online. But do not worry! Someday, we will go back to the usual concerts. And that is why you need to know What you can wear to a kpop concert. Do not forget to learn more about Korean fashion and style. You can visit our blog anytime. 
You can subscribe to our newsletter by clicking here to stay tuned with Korean fashion trends.
Get your outfit here!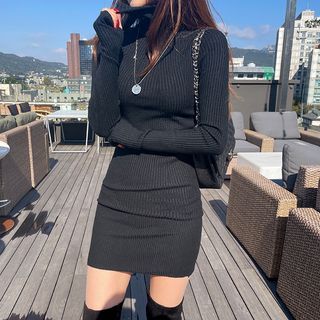 Turtleneck Ribbed Bodycon Minidress – $39.59
from: YesStyle.com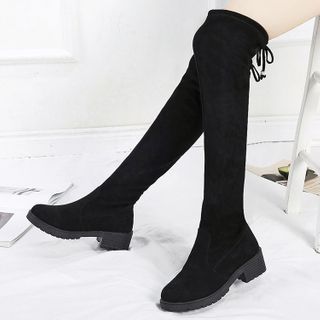 Bow Block Heel Short Boots / Over-The-Knee Boots – $40.77
from: YesStyle.com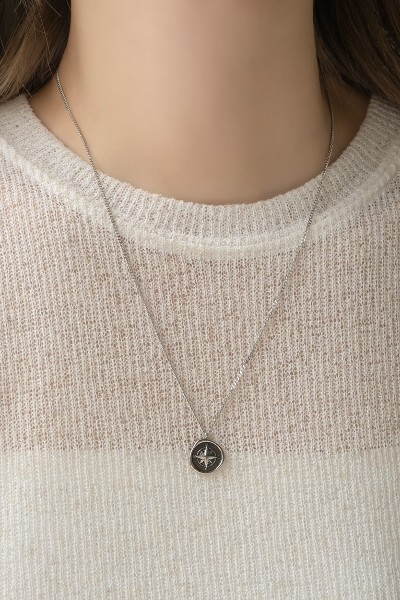 Antique Compass Necklace – $11.99
from: KOODING, Inc.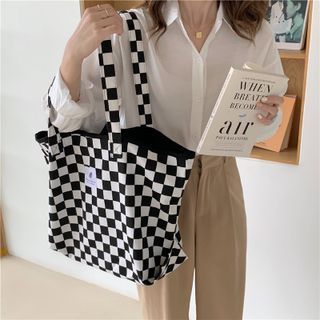 Checker Canvas Pouch / Crossbody Bag / Shoulder Bag / Tote Bag / Lunchbox Bag – $19.11
from: YesStyle.com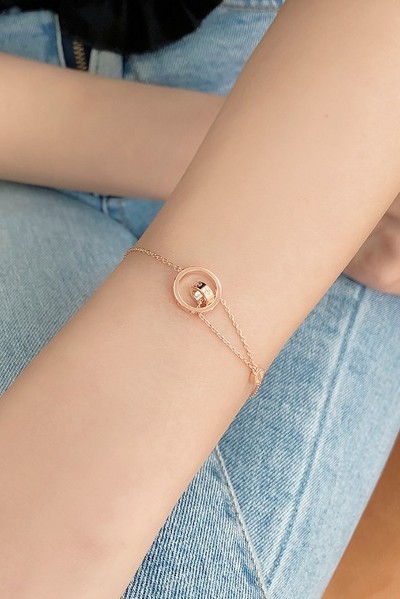 Milk Bar Circle Bracelet – $21.99
from: KOODING, Inc.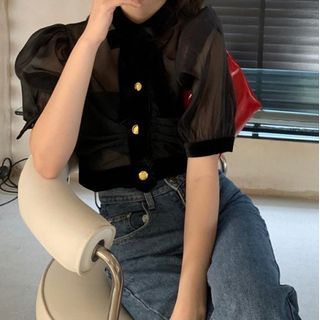 Short-Sleeve Plain Cropped Blouse Blouse – Black – One Size – $21.95
from: YesStyle.com

Mulan Bracelet – $15.99
from: KOODING, Inc.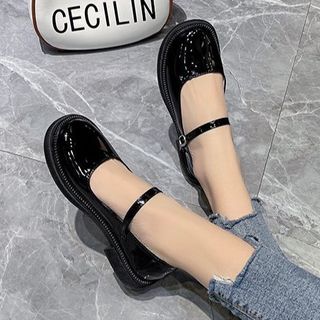 Platform Patent Mary Jane Shoes – $31.46
from: YesStyle.com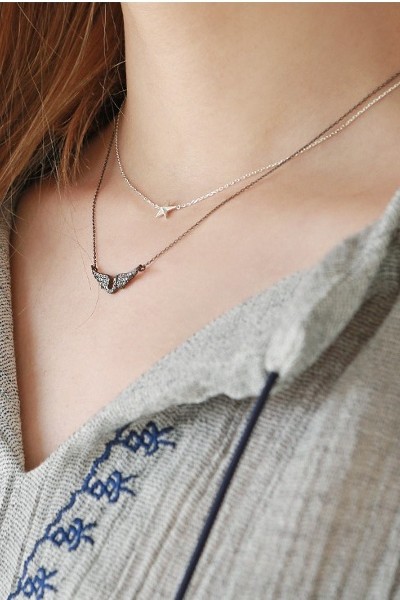 925 Silver Flying U Necklace – $44.99
from: KOODING, Inc.

Long-Sleeve Plain Asymmetrical Cropped T-Shirt T-Shirt – Black – One Size – $25.58
from: YesStyle.com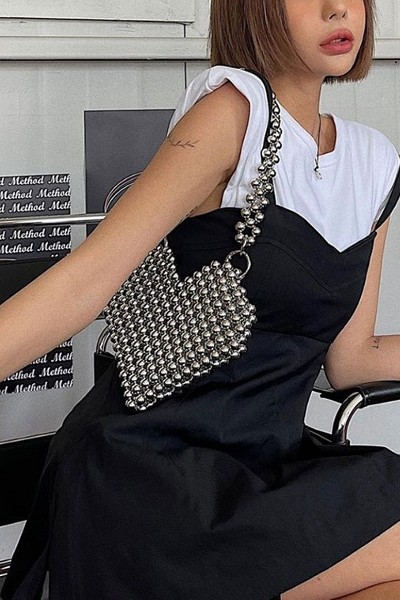 Pearl Mini Heart Bag – $70.99
from: KOODING, Inc.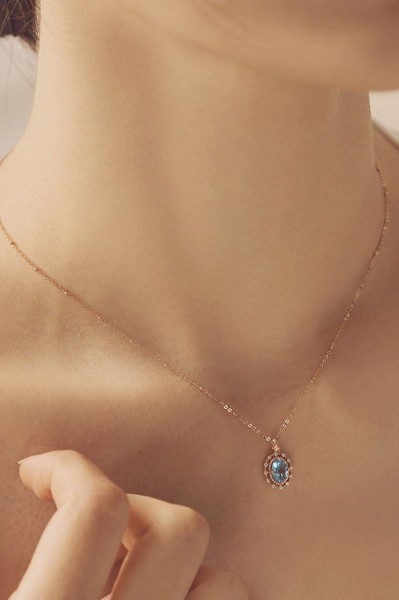 18k Gold Real Natural Blue Topaz Necklace – $678.99
from: KOODING, Inc.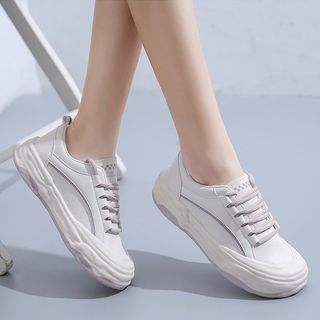 Lace Up Sneakers – $32.73
from: YesStyle.com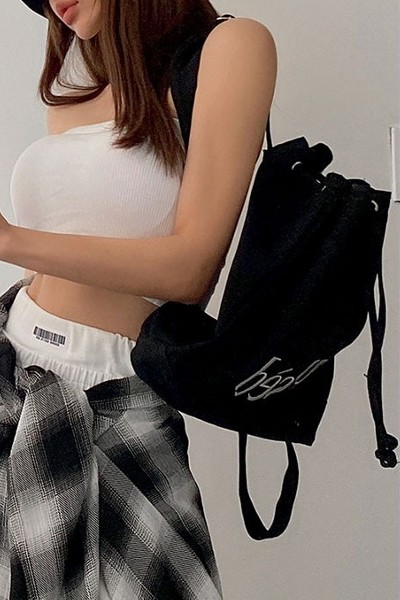 Mude Sling Bag – $61.99
from: KOODING, Inc.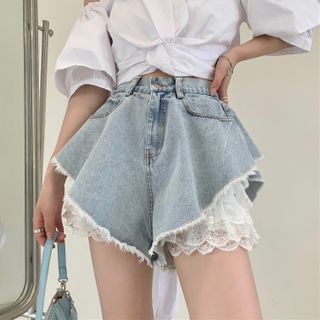 Wide Leg Denim Shorts / Lace Shorts / Set – $32.14
from: YesStyle.com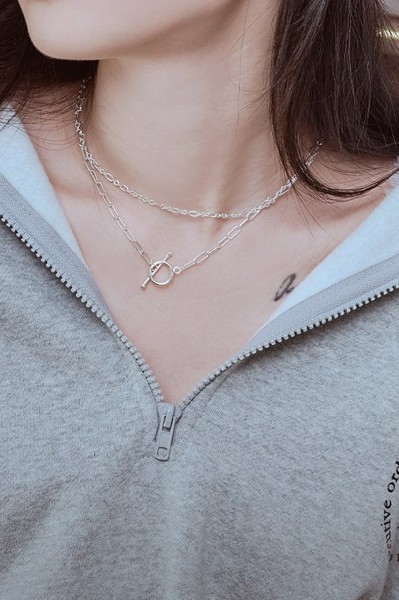 925 Silver Grace Toggle Bar Necklace – $60.99
from: KOODING, Inc.

Long-Sleeve Mock Two-Piece Lettering Cropped T-Shirt / Short-Sleeve T-Shirt – $21.46
from: YesStyle.com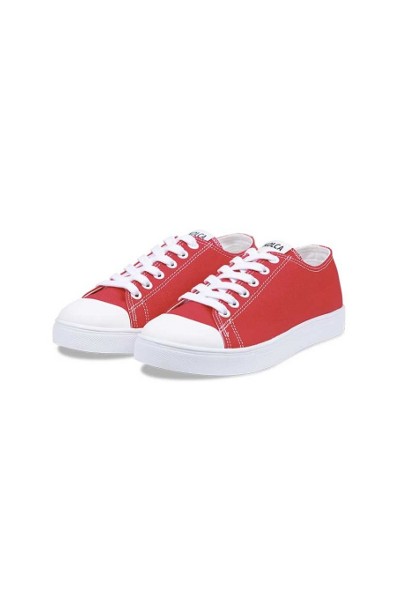 Kolca 1988 Newtro Red – $40.99
from: KOODING, Inc.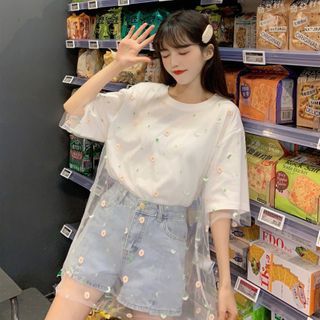 Set: Short-Sleeve T-Shirt + Floral Mesh T-Shirt – $19.11
from: YesStyle.com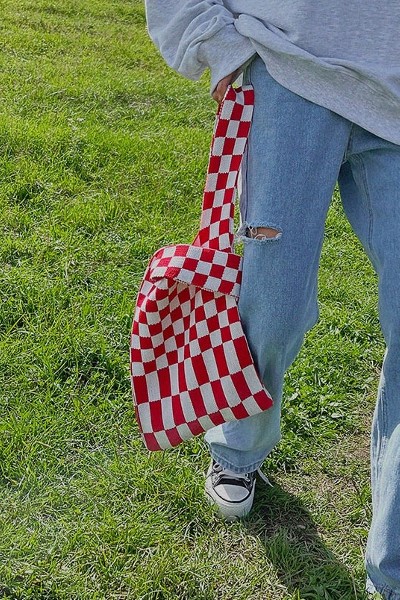 Checker Check Knit Bag – $40.99
from: KOODING, Inc.

Block Heel Short Boots / Over-The-Knee Boots – $37.14
from: YesStyle.com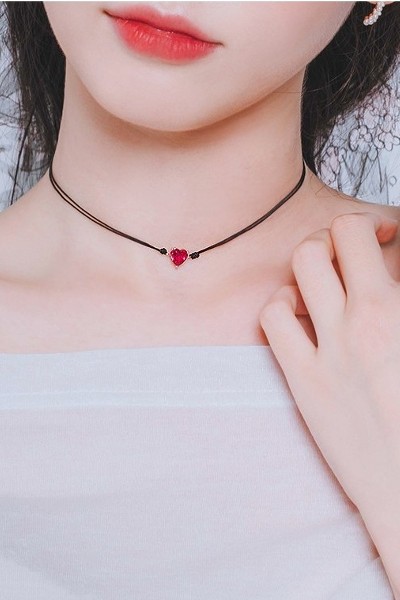 Beautiful Love Ruby Choker Bracelet Set – $32.99
from: KOODING, Inc.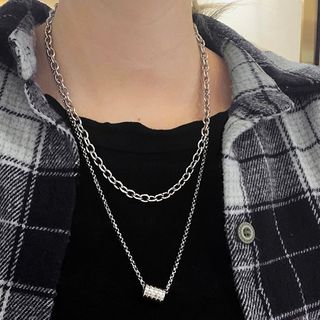 Set of 2: Stainless Steel Pendant Necklace + Chunky Necklace 2 Piece – Necklace – One Size – $9.70
from: YesStyle.com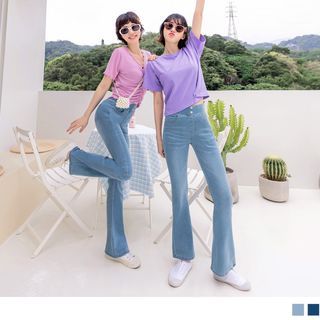 High Waist Washed Boot-Cut Jeans / Extra Long Jeans – $51.84
from: YesStyle.com
https://www.koreanfashiontrends.com/wp-content/uploads/2021/05/Korean-Fashion-Trends-What-can-you-wear-to-a-Kpop-concert.png
290
795
Scarled Andrade
https://www.koreanfashiontrends.com/wp-content/uploads/2021/06/KoreanFashionTrendsLogoColor.Medium.png
Scarled Andrade
2022-12-16 06:07:35
2022-12-16 07:28:36
What can you wear to a K-pop concert?