Did you know that Black Friday is not the only brilliant shopping day during the year? The Saturday before Christmas, known as Super Saturday, is also an important day (both for shopping and sales). Also, if something is noticeable, it is that there are more buyers on Super Saturday than on Black Friday. For that reason, the Super Saturday sales are insane and you cannot miss them! It is an excellent shopping opportunity if, sadly, you were unable to enjoy the Black Friday or Cyber Monday sales. Do you want to get more information about the Super Saturday sales? Stay with us and keep reading!
Super Saturday is a new opportunity to make purchases at low prices. In general, these are the purchases most profited by the hungry and those who did not make their Christmas purchases on time. For this reason, it may be the date of the most important sale, since the last Saturday before Christmas is when we celebrate it. As we said, this date concentrates the last-minute purchases of all those who have wanted to wait to find the perfect gift. Or they have run out of enough time. However, it is also a date that many hope to save to buy the best for Christmas.

Block Heel Short Boots – $39.79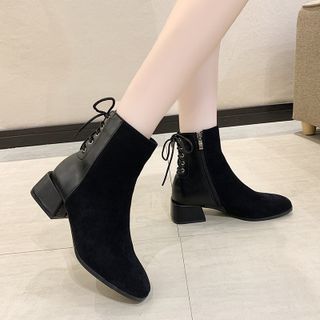 from: YesStyle.com
When are the Super Saturday sales 2022?
Super Saturday sales 2022 are Saturday, December 17, 2022. Because of that, you have enough time to think about what you want to buy on Super Saturday 2022. Do not let time win the race and get ready for the sales of this long-awaited day.
Is online shopping an option on Super Saturday?
While Black Friday or Cyber ​​Monday sales are commonly held online and in stores, Super Saturday is much more about the offers that we can find in physical stores. The late nature of Super Saturday means it may be too late for online purchases to be delivered in time for Christmas. For that reason, shopping malls will be filled with people who need to buy everything they did not buy in the last month. But shopping aside, the retailers participating in Super Saturday are many of the same who boast everyone's preferred Black Friday discounts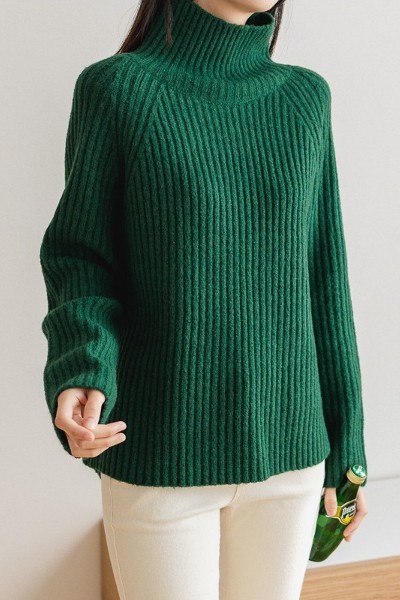 Wool Span Ribbed Turtleneck Knit – $55.99
from: KOODING, Inc.
Super Saturday sales are savings!
If you've never been to Super Saturday shopping before, you may not know what to expect. Like Black Friday, specials can be made up of generic discounts or rebates on specific items. However, since Super Saturday is not as advertised as Black Friday, the event seems to lack the big announcements. Because of that, it is now difficult to determine which products are discounted or not. However, if you see a store with Super Saturday sales, maybe many or all of your products have attractive sales. The products are usually Christmas-themed, as decorations or toys, for children's gifts.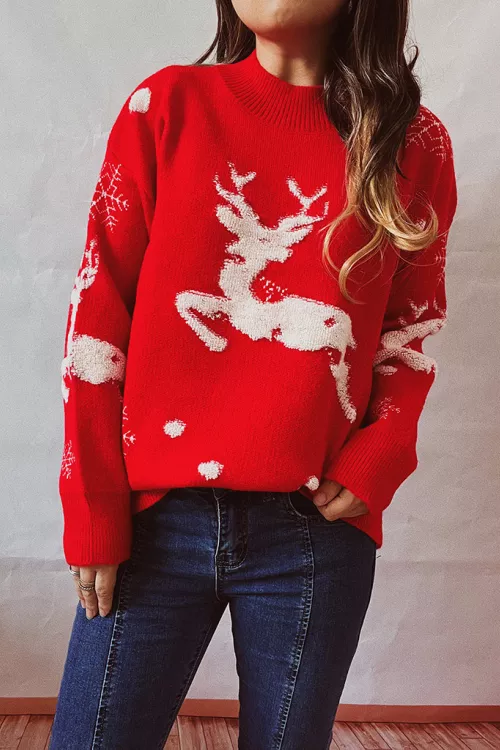 Women's Christmas Tree Fawn Festive Long Sleeve Crew Neck Knit Pullover New Year Christmas Sweater – Red – $22.49
from: KOODING, Inc.
Are the stores available all day during the Super Saturday sales?
Yes! To attract customers, stores often prefer to extend their hours during these Super Saturday sales days. Some stores even leave their stores open all day until Christmas Eve. They do this in the hope that customers will take the extra time during off-peak hours to review alternative options. Super Saturday usually generates approximately $15 billion in retail sales.
Also, to compete with each other, stores offer significant discounts and extend store hours. In this way, they try to attract customers and encourage impulsive buying. Additionally, with stores predicting double or triple typical customer engagement on Super Saturday, many increase their staff on these days to handle the demand. So do not worry, you can go to a store at any time of the day that Saturday and enjoy the Super Saturday sales 2022!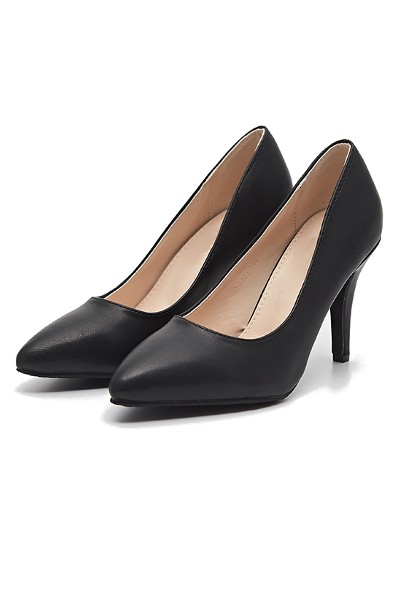 Modern Stiletto Pumps (a0919024) – $47.99
from: KOODING, Inc.
What to buy on Super Saturday?
Wait until Super Saturday to buy toys! Gifts for kids see big price cuts on Black Friday, but even the biggest take place closer to Christmas. In addition, you can decide if you also want to buy Christmas decorations such as garlands, wreaths, artificial trees, and wrapping paper, which are cheaper immediately after or before Christmas (like on Super Saturday).
But it's not all about toys and decorations at the Super Saturday sales
Well, we thought Black Friday and Cyber ​​Monday were important. It turns out that Super Saturday is arguably even more significant to the garment industry. Super Saturday Sale Weekend takes place the last weekend before Christmas. So that's why this weekend offers clothing retailers the highest sales volume for the holiday season. That's very important when you consider the fact that the holiday season is the most significant time of the year for retail sales. Therefore, the holidays are the most important time of the year, and Super Saturday is the most expected weekend of the Christmas season.
Discounts, bargains, and sales are the terms that we find most on Super Saturday. Shoppers are always waiting for those last-minute discounts, while retailers start races against time. Additionally, all retailers hope to end the holiday season with a reduced inventory. They do not want to keep too many Christmas items. Super Saturday sales are for those who missed Black Friday and Cyber Monday. If you search for deals carefully, you will likely find them anytime between Black Friday and Christmas Day.
For that reason, shop for Korean fashion at the Super Saturday sales!
If your wish is to celebrate the holidays by wearing new outfits, Super Saturday sales 2022 is your chance to shop for Korean clothes! You can buy not only the clothes you choose. You can also buy the Korean accessories and shoes that you like the most. And if you still do not know what to give, remember that beautiful clothes will always be a good option. For that reason, you have to visit websites such as Jolse, Style Korean and YesStyle to be aware of their promotions available in the Super Saturday sales!
Super Saturday sales are about capturing last-minute crowds. If you didn't have time to do your shopping on time, don't worry. With the super Saturday sales 2022, you have a new opportunity to purchase your Christmas purchases.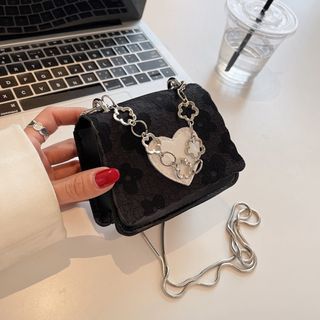 Heart Mini Crossbody Bag – $12.42
from: YesStyle.com