Underground K-Rap: Spotify Recommendations For K-Music Lovers
This summer, we are taking off with the best songs of underground k-rap! If you are also a fan of k-pop, k-r&b and k-rap, stay on Korean Fashion Trends and scroll down! Because we have a list of the best underground k-rap music for the lovers of K-music! You will be able to make a statement with your chill street style and a to-die-for playlist! So, what are the Underground K-rap: Spotify recommendation for K-music lovers? Let's find out together!
What Is Underground K-rap?
Underground rap is where important messages or heartfelt feelings are expressed in an artistic way. K-rap may be an art, but what solidifies rap is underground K-rap. Underground K-rap is the real voice and soul of Korea.
So, for K-music lovers of all kinds, there is always a song to relate to in underground K-rap. While K-pop is taking over internationally and domestically.
K-rap remains as a hidden treasure, and for those who look for it and want to expand their music knowledge of Korea, Korean Fashion trends dedicates this blog to bring you some hidden gems! With its style, melody, and lyrics, underground K-rap is a source of inspiration.
Is Underground K-Rap as Popular as K-Pop?
If you mainly listen to mainstream K-rap, you may already have an idea about the underground K-rap scene. Although both genres are just as inspirational and motivating, they are still not as popular as K-pop.
Because K-pop is everywhere! K-pop has catchy melodies and fresh sounds and K-rap has the attitude of a rebel. The best combo is to mix both and listen depending on your mood!
Underground K-rap can give you the motivation and fire you so need in every aspect of your life! So if you want to get in the mood of underground K-Rap, you can click here to access the YesStyle catalog for an on-budget shopping spree!
Why Should You Listen to Underground K-Rap?
We are delving deeper into the Spotify recommendations for K-music lovers. Right now, we're going to unveil why you should listen to underground K-rap. In the Korean music scene, there are many music genres worth learning about. So, K-pop isn't the only genre that deserves your attention.
From K-Indie to K-Rap, there are many talented artists that will capture your heart and inspire you with their music. And you may already know some underground K-rap artists. But, to help you expand your music list, today, we will discover a few more you absolutely need to listen to this summer, and the rest of the year! Besides, these artists can also be your style muse if you like the street style or Korean urban style. And remember that if you click here, you can access the YesStyle blog to shop for Korean fashion and accessories that will be perfect to enhance your style.
Most Notable Artists of Underground K-Rap
It's finally time reveal the spotify recommendations for K-music lovers! Below, we have some artists that you can listen to on Spotify.
So keep reading to add their songs to your new underground K-rap playlist. But, since Korean Fashion Trends is the space for all Korean fashion and culture lovers, if you click here, you can access our Spotify profile, where you will find a ready-made playlist for you. So, let us meet the underground K-rap artists you must know about!
SUPERBEE
SUPERBEE, whose real name is Kim Hungi, is a 29-year-old Korean rapper. He debuted under Super Music with the single ''Shark in the pool,''  on October 26, 2015. Currently, he is part of the YNG & RICH Records agency.
JAYCI YUCCA
Jayci Yucca's real name is Jeong Eui-seong. He is a South Korean rapper who debuted under WYSD Neokidz in 2019.
HOMIES
Bands don't just exist in K-pop. They also exist in underground K-rap, as is the case with HOMIES. Homies is a South Korean rap group consisting of Chin, CK, and Louie. They first gained attention when they appeared on the YouTube hip-hop audition program Superbee's Rap Academy in 2019.
Skinny Brown
Korean rapper Skinny Brown's real name is Lee Changho. He debuted in September 2018 with the single ''Way'' featuring Leellamarz and TOIL. Besides, he is part of the Daytona Entertainment agency.
THE QUIETT
Shin Dong-gab, better known by his stage name The Quiett, is a South Korean rapper, songwriter, lyricist, and record producer. He is one of the best-known underground K-rap artists.
BEENZINO
Like The Quiett, Beenzino is one of the best-known underground rappers in and outside of Korea. His real name is Lim Sung-bin. In addition, his stage name is a play on that of Boston rapper Benzino, combined with the bin of his name.
DOK2
If you know The Quiett and Benzino, you probably know DOK2 as well. His real name is Lee Joon Kyung. And he is a South Korean rapper, songwriter, and producer, and was co-CEO of the record label Illionaire Records, along with The Quiett. However, on February 6, 2020, he decided to retire from the record label and pursue his career independently.
FUTURISTIC SWAVER
Lee Min Woo, better known as Futuristic Swaver, is a South Korean rapper, songwriter, and producer.
And like Skinny Brown, he is part of the Daytona Entertainment agency. Laptopboyboy is his name as a composer.
JUNOFLO
Samuel Juno Park, better known as Junoflo, is a Korean-American rapper. Also, he participated in the television series Show Me the Money 5 and Show Me the Money 6.
Spotify recommendations for K-music lovers is perfect for expanding your Korean music knowledge. We all love K-pop, but there are more music genres you should know about. And one of those is underground K-rap.
Meet underground K-rap artists and enjoy this musical genre with us by clicking here! Don't forget to subscribe to our newsletter to receive notifications of our updates, and follow us on Facebook, Instagram, Pinterest, Twitter, Spotify, YouTube, TikTok, and Twitch! See you in the next blog, K-lover! If you need a matching style for your fire playlist of K-pop and K-rap, click here to access the YesStyle catalog, and get the best deals on the items you love the most! This is your chance to elevate your summer closet to match your new playlist full of powerful songs!
Go and get them all!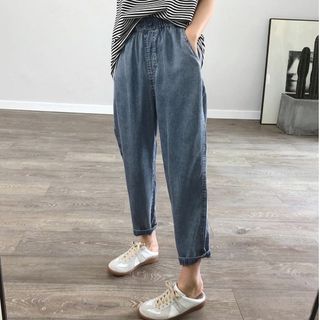 Cropped Baggy Jeans – $34.10
from: YesStyle.com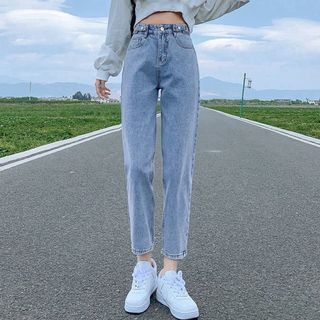 High Waist Washed Baggy Jeans – $23.30
from: YesStyle.com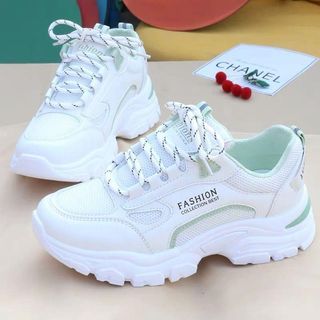 Lettering Lace-Up Platform Sneakers – $29.30
from: YesStyle.com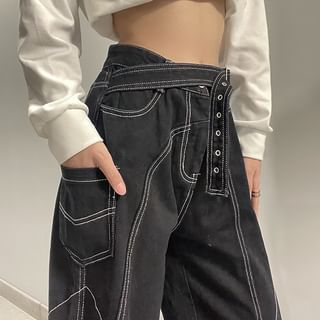 High Waist Baggy Jeans – $35.50
from: YesStyle.com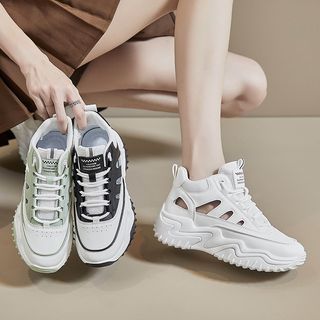 Lettering Applique Cutout Platform Sneakers – $32.40
from: YesStyle.com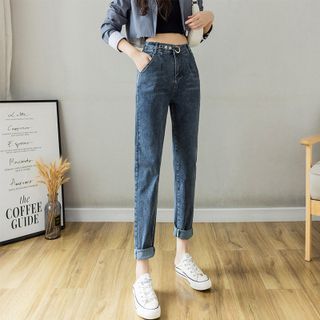 High Waist Washed Baggy Jeans – $27.90
from: YesStyle.com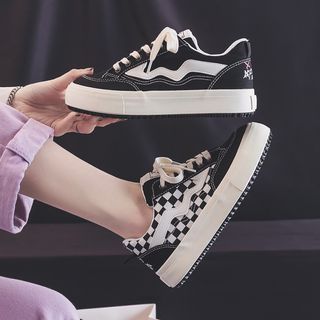 Platform Panel Canvas Sneakers – $27.90
from: YesStyle.com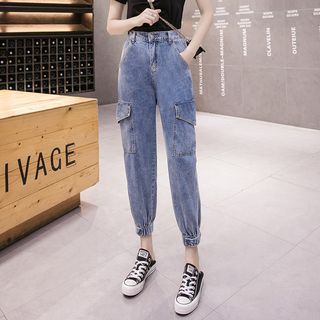 High Waist Plain Baggy Jeans – $28.30
from: YesStyle.com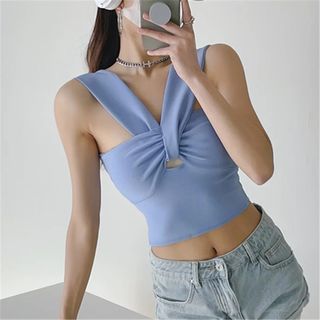 Sleeveless V-Neck Plain Ruched Crop Top – $12.00
from: YesStyle.com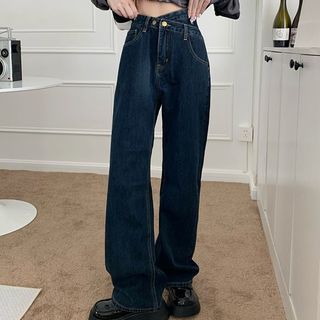 High Waist Washed Loose Fit Baggy Jeans – $26.60
from: YesStyle.com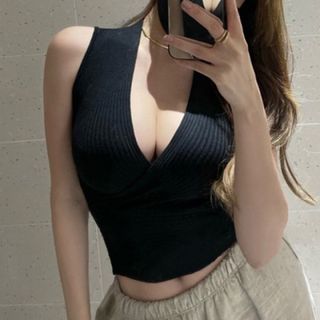 Sleeveless V-Neck Plain Ribbed Wrap Slim-Fit Crop Top – $14.10
from: YesStyle.com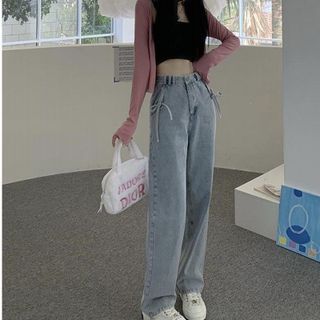 Washed High Waist Baggy Jeans – $24.80
from: YesStyle.com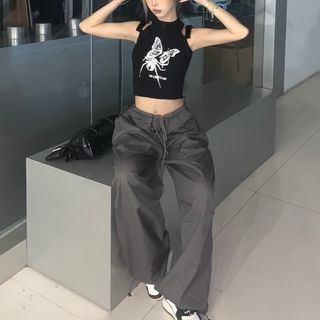 Halter-Neck Butterfly Print Buckled Crop Top / High Waist Wide Leg Pants – $21.90
from: YesStyle.com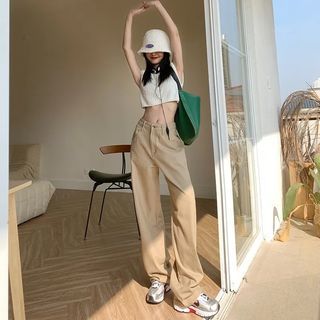 Plain Baggy Jeans – $23.30
from: YesStyle.com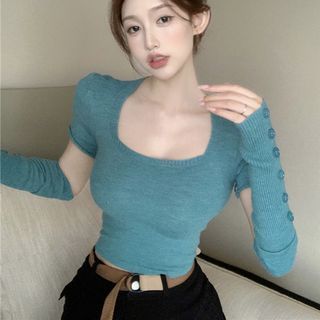 Set: Short-Sleeve Plain Knit Crop Top + Arm Sleeves – $34.80
from: YesStyle.com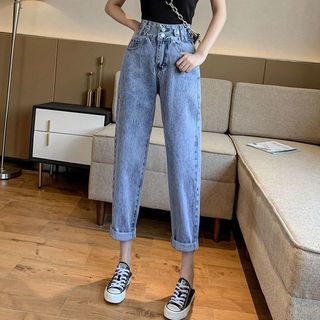 High Waist Washed Baggy Jeans – $23.40
from: YesStyle.com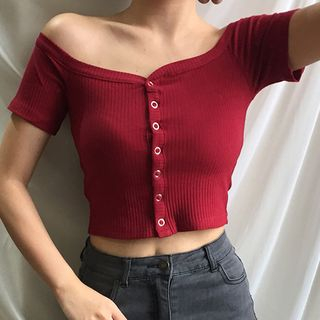 Off-Shoulder Short-Sleeve Crop Top – $23.30
from: YesStyle.com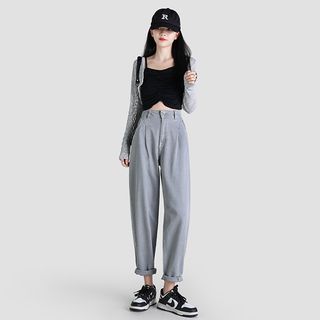 High Waist Washed Baggy Jeans – $30.50
from: YesStyle.com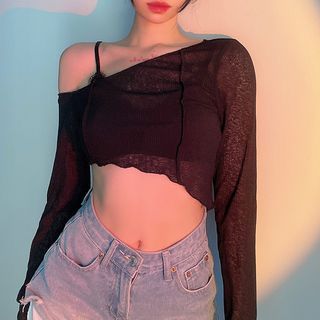 Long-Sleeve One Shoulder Plain Asymmetrical Crop Top – $9.12
from: YesStyle.com
https://www.koreanfashiontrends.com/wp-content/uploads/2023/08/Korean-fashion-trends-Underground-K-rap-Spotify-recommendations-for-K-music-lovers.png
295
795
Scarled Andrade
https://www.koreanfashiontrends.com/wp-content/uploads/2021/06/KoreanFashionTrendsLogoColor.Medium.png
Scarled Andrade
2023-08-28 13:34:59
2023-09-05 19:31:35
Underground K-Rap: Spotify Recommendations For K-Music Lovers