What is considered plus size in Korea?
Although Body Positive has been in the fashion industry for several years now and is quite popular, South Korea has just now embraced this movement. That is due to the stereotype of the ideal Korean body is quite slim. This stereotype reflects the strenuous efforts of idols and actresses to maintain a certain weight, even in clothing stores with the "one size fits all" that can be a small size for many women, but the "ideal" for most. What is considered plus size in Korea? This question is becoming more and more recurrent among foreigners who are lovers of Korean fashion. Keep reading to discover the answer!
Plus-size in Korea
Beauty standards in Korea are often unforgiving not only for foreigners but also for natives. Generally speaking, anyone over a US size 6 is considered plus size in Korea.
The ideal average weight for a Korean woman is 56.5 kg and 161 cm. If you don't fit in that weight, don't worry. Remember that beauty comes in many sizes.
Are Korean clothes small?
It's hard to admit, but generally, yes. Korean clothing is small because it is for women who meet their beauty standards. If you are converting your American to Korean size, you should pay close attention to the brand measurements.
If you are broad-shouldered, tall, or large-bust, you may face some challenges with sizing. To get the conversation about your size right, we suggest you review the plus size charts in South Korea.
On the table, you have to look for your American size. And next to it, you will see its equivalent in Korean size. Several stores in South Korea include this table to facilitate your purchase.
Watch out for free-size clothing in Korea!
Free-size clothing is everywhere and in almost every clothing store in Korea. The free-size clothes are for the average Korean body type. That is a body of small measures.
In Asia, it is usual for fashion sizes to fit the general population. That size tends to be thin and small. Stores in South Korea often only carry "free size" clothing or simply do not stock larger sizes. However, it is not a problem that exists only in Korean stores. International stores that are in Korea also usually offer Asian Fit garments, which are in small sizes.
They offer those instead of the standard Western sizes. If you are one size larger than the average Korean woman, you will find free-size clothing too short. When buying clothes in Korea, you must take length into account. International stores like Nike often only carry 7/8 length leggings. If the store sells more than one size, they usually do not exceed 4-6 Americans. Any size above that is plus size.
We know you love Korean fashion as much as we do, and that's why you can now subscribe to our newsletter! That way, you won't miss our updates.
Plus-size stores in South Korea
The most popular plus-size stores in South Korea are Romi Story and H&M. These stores offer extended-size clothing. However, as the body-positive movement grows in Korea, many other Korean clothing brands in plus size exist in the country. Here are some of them. In that way, you will know which stores to go to directly when you are in Korea.
Gabig
This Korean plus size store offers women's fashion in Korea up to a Korean size 4XL. Many of the garments are stretchy and baggy, so it adjusts with ease. They have a variety of clothes and accessories. The truth is, it is a store with quite fashionable and affordable products.
Mariang Plus
It is a women's plus-size store in Korea. Among foreigners, this store is also an excellent option. It has garments that fit not only all styles but also all sizes. If you are plus size and you are in Korea, we recommend you visit the Mariang Plus stores.
4xr
This store mainly offers men's clothing but has some unisex styles. It is a store that sells plus-size clothing for men. So if you are a plus-size guy, there are options for you too. Its designs are modern and dynamic.
09women
This women's clothing store sells plus-size clothes in Seoul. In addition, it is a brand that also has physical stores where you can try on clothes in person. Their designs adapt to all tastes and all shapes and sizes.
J Style Evellet
Besides selling plus sizes, The J Style Evellet brand has organized contests to find the models that represent its brand. With this initiative, the movement has gained strength as girls who have won like Kim Yoo Jin and Bang Wu Ri have made it clear that you don't need to weigh 50kg to be pretty.
Plus-size models who are revolutionizing the world of Korean fashion
Despite the strong stereotype of Korean beauty, not everyone fits one size. The flagship women of the plus-size movement have long emerged in South Korea.
The one who started it was Kim Gee Yang, a plus-size model who got tired of being ignored by Korean magazines for not being thin. She created her magazine and clothing brand under the name 66100. However, she is not the only one in charge of making other carvings shine in Korea. Let's meet other Korean plus-size models.
Park I Seoul
She is not a plus-size girl. But she believes that the Korean body stereotype is not a natural body. That is why she is part of the movement. Park I Seul became the first natural-size model in Korea, and although she is not a curvy girl, she does not think her 62kg weight meets the stereotype. For this reason, she shares fashion tips based on Body Positivity through Instagram and YouTube.
Joy Jiwon Park
She is a plus-size model who got tired of Korean society telling her what to wear, what she should look like, and how much she should weigh. That led her to hate her own body, which is why she began to share positive messages on the subject on Instagram. Her Instagram is more than full of criticism. It is full of comments from girls who identify with her and have learned to love their bodies.
5 Korean fashion outfits for plus size women
Women sometimes despair because we don't know what outfit is perfect for each occasion. We may also not know how to combine clothes, and we fall into the mistake of wearing inappropriate looks. Although curves should never impede showing off those pints that we dream of so much, perhaps we have stored them in our wardrobe without using them for fear of making a mistake. The 'curvy' figures have a wide variety of look possibilities. And today, we also want to talk about some options for plus-size suits. Luckily, the Korean fashion industry has been revolutionized. If you are a plus-size woman, take advantage of this list of outfits we put at your disposal, whether you want to look elegant, casual, or comfortable. We know that it is not easy to fit into Korean sizes, but these looks and the clothes you can get at YesStyle are ideal for Korean fashion outfits. Let's get started!
Looks with a midi skirt
Long skirts will never go out of style. They are comfy, elegant, and versatile. We can mix them with blouses, shirts, t-shirts, and jackets, although the most important thing is that you feel like a diva. Wear it at waist level to stylize the figure. And if you see the opportunity, don't think about it so much to take those heels that go very well with your maxi skirt, opt for them to stay a little above the ankle to show off part of your shoes. Do you need the perfect midi skirt? Click here, and you will find it at a gift price.
Looks with maxi skirts
It is another type of skirt that will help you create beautiful outfits, and it differs from the previous one in that it is longer. You can wear it with tennis, ankle boots or heels. As for the top, take a chance with a blouse that shows a little more skin, since you won't be below. Black and white will always be a successful combination. Shop your Korean-style maxi skirt here!
Looks with jeans
Being plus size gives you multiple dressing options. It's just a matter of attitude. If you have to go to lunch with your co-workers, attend training, or go to your children's school, jeans are always the solution. Pair it with a shirt with boleros or a design with that touch of elegance and sobriety. Finish with a belt in neutral tones, as they fit with most colors. 
Looks with a white shirt
This garment has been the right hand of every woman when it comes to dressing. Although it is basic, we can find a thousand and one ways to combine it, giving our outfit a touch of elegance. The most classic style is with jeans and pants, but we suggest pink pants at the waist, accompanied by a white skeleton. And finally, our star garment: a white shirt. 
Looks with a dress
Legs were made to be shown, and yours are an art. Give them some air and sun with semi-open, pleats, or a design that makes you feel better. The prints have to hide those chubby ones a bit, opt for ones with colors that go with your skin type. There are thousands of colors and designs that you can try on your body that will undoubtedly suit you and you will love them. What are you waiting for? Do you need a dress? Buy it here and feel free to show off a Korean style by being plus size.
The Body Positive movement is getting stronger, and South Korea could not be the exception. It is an opportunity for Korean society to rethink its stereotypes and accept anyone who does not fit in since beauty goes beyond what size your clothes are. What is considered plus size in Korea gradually ceases to be a problem among the people. Yes, little by little, all forms of beauty are accepted. However, for change to be radical, it must be progressive and continuous. We hope that in the future, the sizes plus sizes will not be something strange. We hope they are something that is also part of beauty. Visit us every day to stay connected to the world of K-fashion!
Don't want to miss any information about K-fashion? Subscribe to our newsletter by clicking here.
Photo By: Mic
Plus size clothing Korean style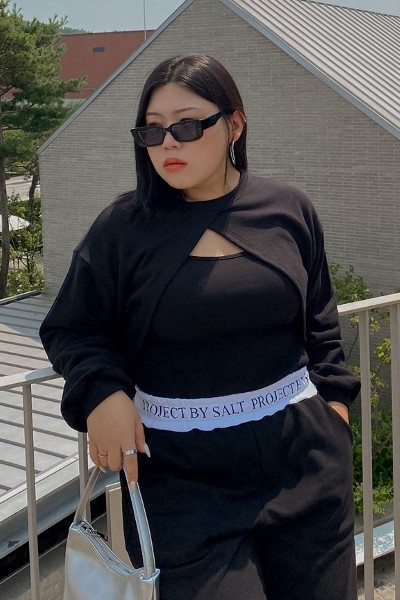 Paisley Cotton Sleeveless Tee Shirt Set – $80.99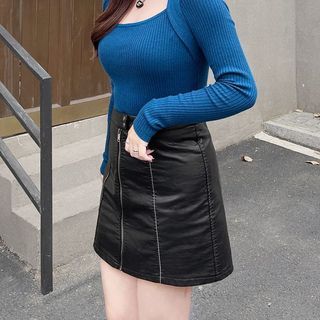 High Rise Faux Leather Mini A-Line Skirt – $27.44
from: YesStyle.com
from: KOODING, Inc.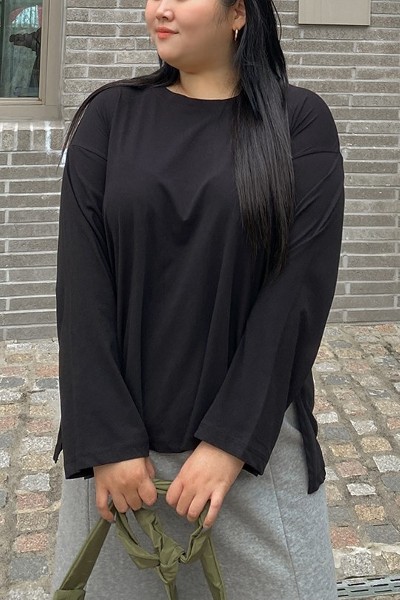 Ferry Basic Vent Tee Shirt – $40.99
from: KOODING, Inc.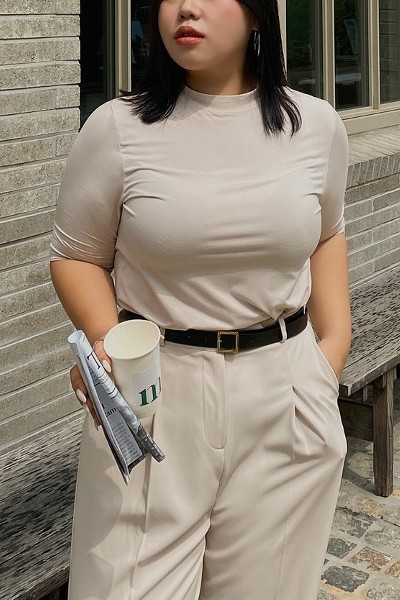 Kate Basic Span Tee Shirt – $37.99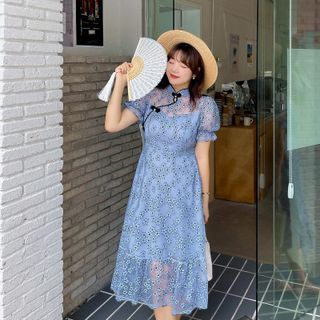 Short-Sleeve Lace A-Line Qipao – $33.90
from: YesStyle.com
from: KOODING, Inc.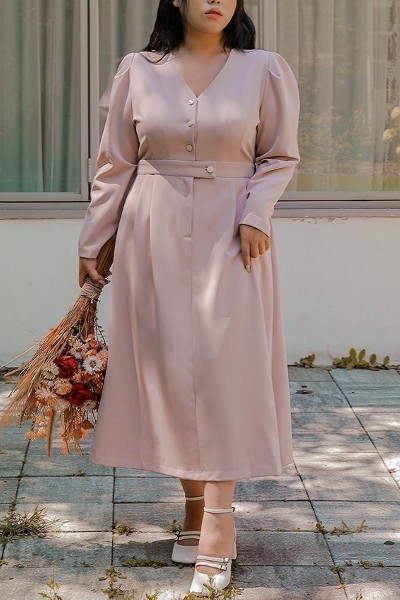 Gone Button Puff Long Dress – $150.99
from: KOODING, Inc.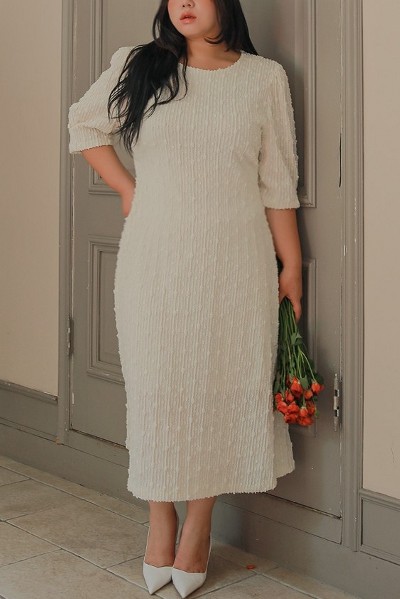 Tape Ribbed 7 Sleeve Long Dress – $177.99
from: KOODING, Inc.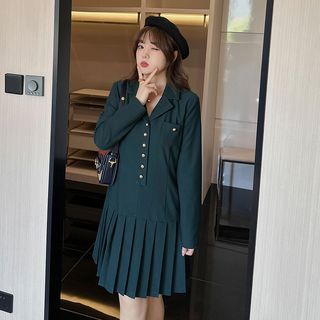 Long-Sleeve Plain Pleated A-Line Blazer Dress – $48.60
from: YesStyle.com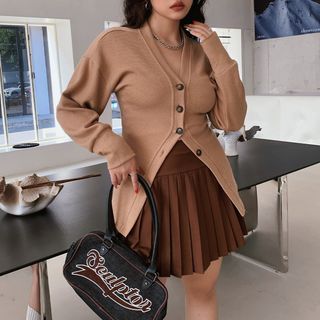 V-Neck Plain Ribbed Button-Up Cardigan – $36.68
from: YesStyle.com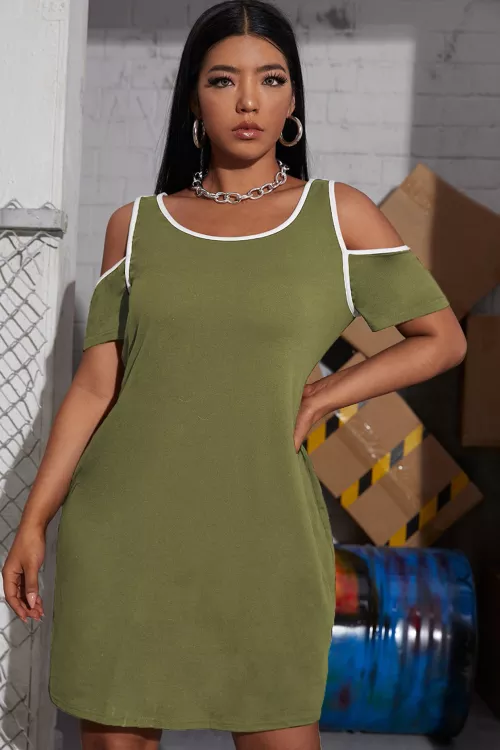 Women's Plus Size Short Sleeve Dress – Green – $16.99
from: KOODING, Inc.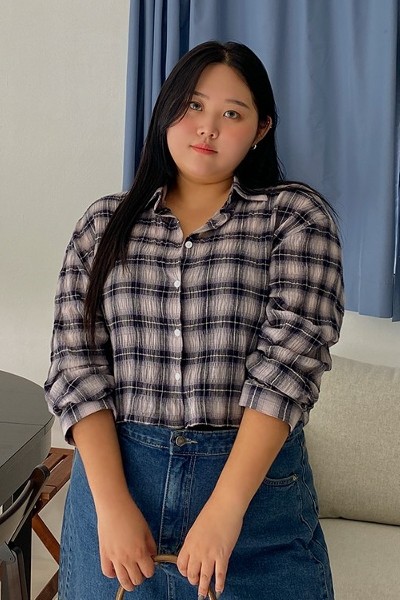 Monday Check Crop Shirt – $73.99
from: KOODING, Inc.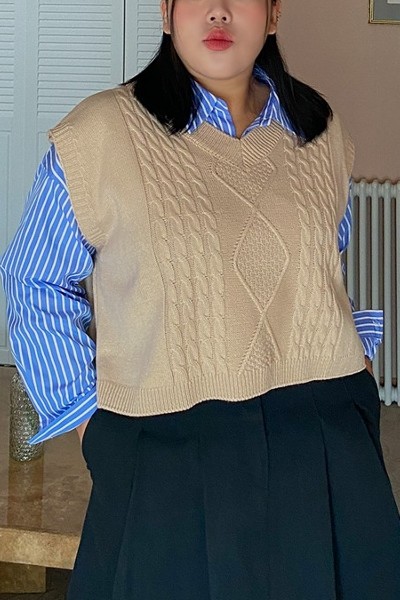 Ray Twisted Crop Knit – $37.99
from: KOODING, Inc.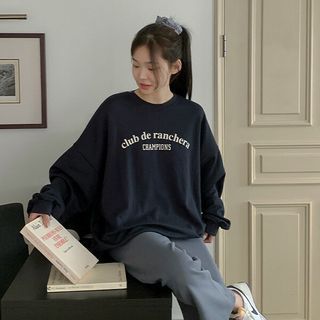 PLUS SIZE Drop-Shoulder Letter Sweatshirt – $38.78
from: YesStyle.com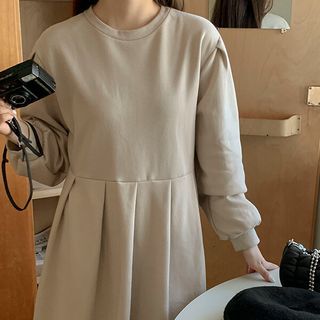 PLUS SIZE Pleated Mini Sweatshirt Dress – $51.10
from: YesStyle.com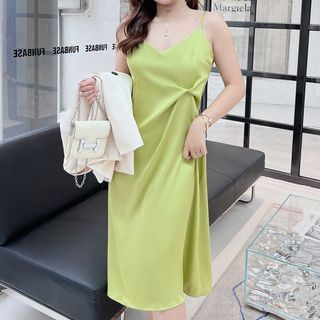 Spaghetti Strap Shirred A-Line Dress – $15.20
from: YesStyle.com
from: YesStyle.com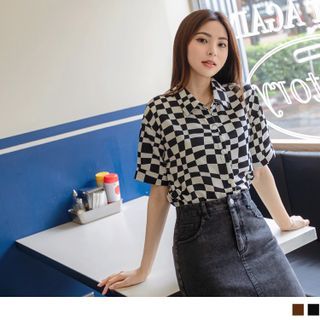 Elbow Sleeve Checkerboard Button-Up Shirt – $19.95
from: YesStyle.com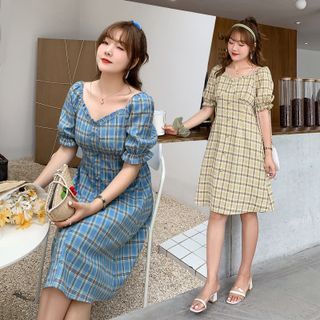 Short-Sleeve Plaid A-Line Dress – $32.60
from: YesStyle.com
https://www.koreanfashiontrends.com/wp-content/uploads/2021/06/yn3vr2kruhzrm8ewzmxgkomernrznuybuvxdvuulp3lfwxocw95qunnp1mkcem6s.jpg
576
1020
Scarled Andrade
https://www.koreanfashiontrends.com/wp-content/uploads/2021/06/KoreanFashionTrendsLogoColor.Medium.png
Scarled Andrade
2022-12-02 08:01:50
2023-08-21 16:57:53
What is considered plus size in Korea?