What is the perfect weight in Korea?
Beauty standards in Korea are known to be extremely strict. Because of that, most Korean women aspire to be tall and slim. If you are a fan of K-pop bands and other Korean celebrities, you may have noticed that none of them is plus size. And if there are, they are very few and very little recognized thanks to their weight. It doesn't matter how much talent or skills you may have in Korea. If your image doesn't fit with the standards, you will hardly stand out in a good way. The stars and people in Korea have strict diets that often become very radical. They are our belief that in Korea, image is the most important thing above all else. But what is the perfect weight in Korea? Find out with us!
What's considered skinny for a girl in Korea?
Due to the great sacrifices, people must make to look good. Many people have even referred to the beauty standard in Korea as unattainable. The ideal height is 162 cm, and the weight is 42 kg. It is a weight that is out of reach for many due to the strict exercise regimen. And because of the diet needed to achieve and maintain that weight too.
Many families in Korea teach their children from an early age that the ideal weight is less than 50 kg, whether it is 49 kg or 45 kg. Although the weight problem includes both men and women, women are the ones most concerned about their weight. It is usual for Korean girls from adolescence to weigh and compare themselves. In that way, they make sure they are within the perfect Korean weight. It is a competition to see who is closest to being beautiful. What they consider skinny has been synonymous with diseases and eating disorders, at least on many occasions.
What do K-pop girls weigh?
The Korean entertainment industry is one of the main scenarios where beauty standards are more demanding. After all, idols and actors are public figures who must fulfill the ideal Korean image. Otherwise, they will not be successful in their careers even if they try. You might have wondered more than once what the weight of female idols is. The truth is that all must conform to the standard and the one that corresponds to their size. However, the most ideal is that all are below 50kg. If a person weighs more than that, they are considered fat by Koreans.
6 slimmer female idols
Lisa – BLACKPINK, what is the perfect weight in Korea
Lisa, a member of Black Pink, is the idol that leads this list. Her height is 1.70cm and her weight: is 43 kg.
She is almost 10kg below ideal. Being a dancer in Korea, it is expected (and even quite good) for her to have that weight.
While Korean fans celebrate and want equal weight, many foreign fans are concerned about her weight.
Some make it known with comments full of affection, but there is never a lack of malicious comments that notice her thinness.
Either way, she was always quite skinny since she was a child. However, we do not doubt that she is also a victim of social pressure as she lives in Korea, especially being an idol of another nationality.
Want to stay up to date with the latest Korean Fashion Trends? Get instant free access.  Yes, sign me up for free.
Lizzy, what is the perfect weight in Korea?
Lizzy is an idol who was part of groups like After School and Orange Caramel.
Her height is 1.68cm, and her weight is 43kg.
She was recently involved in a scandal due to her weight.
Many fans were concerned about her unhealthy appearance because of her extreme thinness.
 She came to be considered an anorexic idol.
Nana, what is the perfect weight in Korea?
She was also a part of After School and Orange Caramel.
Currently, she is an actress and a model. She is one of the cutest faces in Korea.
However, she is also one of the slimmest idols. Her height is 1.71cm, and her weight is 48kg.
For a tall girl, her weight is not what is considered adequate in the West.
SooYoung, what is the perfect weight in Korea
She is a member of Girls Generation. Her height is 1.71 cm, and she weighs 49 kg.
Like Nana, SooYoung is also underweight for her size according to Western references, but by Korean standards, she fits pretty well.
Yoona
Yoona is also a member of the group Girls Generation. She (thanks to her height of 1.68 cm and her weight of 48 kg) represents the Korean standard quite strongly. She is the visual of the group thanks to her weight and slim and small appearance.
IU
Hard to believe IU is the least skinny on this list.
She is 1.65cm tall and weighs 47kg. She alone is two kilos under the ideal weight that corresponds to her size.
Still, she has a tiny and slim appearance. And like many other idols, IU goes on insane diets before each comeback.
What size is the average Korean woman?
How much does a Korean girl weigh?
The average height of Korean girls is 1.50 – 1.60 meters, and they weigh approximately 40 to 50 kg. It is because of their genetics and a diet rich in vegetables. In addition, they boil or steam much of their food instead of being cooked with bad fats, which helps them maintain a healthy diet and thus not gain weight.
Korean girls have a physique with very compact natural proportions. Both in their waist and their legs, back, and arms. What gives them the advantage of wearing dresses with cute designs and makes them look chic and cool? At that weight, they can easily fit into Korean clothing, which is small. However, although Korean women look pretty at that weight, the truth is that it is not healthy for anyone. But you must remember that the most important thing is to stay healthy!
What is the ideal weight for a Korean girl?
If you look at the Asian BMI calculator online, a girl who is 1.65 cm tall needs a minimum weight of 50 kg so as not to reconsider her underweight and be at risk of different health problems. She could weigh up to 62 kg before the calculator considers her at the top end of the "normal weight" category. Young girls especially take a lot of influence from Korean media and entertainment.
Korea does not do well with its K-pop stars regarding weight standards. Every day we see that some idols drastically lose weight because they had a comeback or simply because of social pressure. Idols have unrealistic body images and weight. The 55 kg girls who feel super fat when they see the weight of their idols do their best to reach "the ideal weight", which is often between 40-45 kg.
What is the average weight of a K-pop idol?
Being a celebrity is very complicated. Mainly when all eyes are on them, as each of the movements of these celebrities gets recorded on camera. Every scandal travels the world, and even every pound that goes up or down becomes controversial. That is why most worry about staying in shape and not getting involved in big scandals. However, with all the pressure from their companies and the public eye, it's becoming common to see many idols very underweight.
The female K-Pop idols weigh between 34 kg and 59 kg, averaging 46.4 kg. ITZY's Ryujin represents the average weight of female K-Pop Idols (47 kg) and height (165 cm). On the other hand, the weights of male K-Pop idols range from 47 kg to 90 kg, with an average weight of 61.58 kg. BTS's V is an idol that represents the average male K-Pop idol weight (62 kg) and height (178 cm).
The Korean standard says that women must weigh less than 50 kg. Nowadays, people use this calculation to guide themselves: height in cm – 115 = good weight (in kg). Dancers, idols, and models must have a weight proportional to their stature. However, the average woman in Korea is 162cm, which would suggest that their ideal weight would be 47kg, but the average woman's weight is 56.5kg. Although they are only a few extra kilos above the standards, that difference, which for us is small, is a lot. Even many women, despite this, are already considered obese.
The apple diet: the idol diet
This diet is very famous among idols.
Because of that, little by little, its followers have also integrated them into their weight loss methods.
In Korea, women in their 20s and 30s are the most concerned about their weight.
Many even claim that they care more about their appearance than their health, and that is why they decide to go on radical diets or choose not to eat.
One of the most dangerous diets is the apple diet because it allows you to lose weight in a week. Thanks to that, the idols practice it before each comeback or debut.
Want to stay up to date with the latest Korean Fashion Trends? Click here to subscribe to our free daily newsletter.
That is if the company considers that their weight is not ideal.
The Apple diet: Korean beauty standards weight
The apple diet is one of those diets with a rebound effect. However, it is true that with it, you can lose weight in a week, but you can also get seriously ill during the process. On the first day of this diet, you can only eat apples and drink water. Then, on the second day, you eat an apple in the morning. The following day, you have a salad without dressings for lunch and eat an apple again for dinner. On consecutive days, you will continue to have breakfast and dinner the same. The only thing that can vary is lunch, but it should not be carbohydrates not just proteins. For health reasons, the diet should not exceed five days. But fading and fainting can have dangerous consequences even during those five days. If you want to see how risky it can be, look for the experience of girls trying this diet, and you will realize how you lose interest in doing it.
Do you want to lose weight and look like a real idol?
If you still want to lose weight but don't want to diet so drastically, there is a tea that you might be interested in knowing. Total Tea Detox Tea is a tea with great benefits that help you lose weight effortlessly and safely. Its ingredients include ginger, echinacea, cinnamon, mint, papaya, chamomile, and other beneficial herbs for your body. It helps eliminate toxins from your body, gives you energy, and also helps reduce stress levels. 

Gentle Detox Tea – $18.00
from: Total Tea
But not only that, but Total Tea Detox Tea also relieves constipation, improves circulation, prevents intestinal spasms, removes harmful bacteria from the system, and allows better absorption of nutrients. What differentiates this tea from others is that Total Tea Detox Tea contains ingredients of natural origin. You can consume it cold or hot according to your preferences. It does not contain preservatives or artificial flavors. In addition, it is caffeine-free and ensures weight loss. The best thing you can do to achieve a figure similar to that of Korean girls is to try this tea. You will lose weight safely and healthily.
Korean weight standards
Although the standards in Korean beauty continue, today, many people realize that weight is not everything. Thanks to that, ideals are now being pushed more towards measurements than the weight itself (as someone with a higher weight may have greater muscle mass and look better than someone with the Korean ideal weight). The only reason the ideal weight exists is to standardize a body image. Ideals change over time in all societies, and many are temporary. In Korea, even though change is slow, we can still see it. Many people give more importance to other things, discovering that the value of people is not in their physique or appearance. For them, the Korean ideal weight does not make sense and should not be a determining factor in your life. Visit us every day to not miss any information related to K-fashion!

21-Day Official HCG Drops (2 oz) + 30-Day supply Garcinia Cambogia (60 Capsules) – $93.95
from: Shipped Today Inc(officialhcgdietplan)
Did you know you can keep up to date with all the Korean fashion trends just by subscribing to our newsletter? That's how it is! Click here and stay tuned with Korean fashion trends.
Sportswear in the Korean Style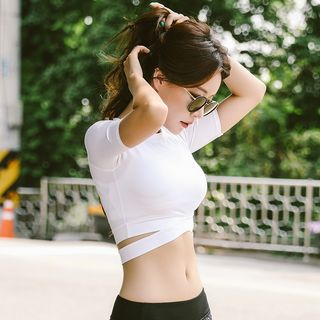 Cross-Hem Short-Sleeve Cropped Sport Top – $13.10
from: YesStyle.com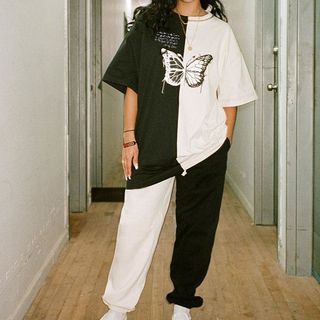 Color-Block Butterfly Print Lettering Short-Sleeve T-Shirt / Color-Block Sweatpants – $12.25
from: YesStyle.com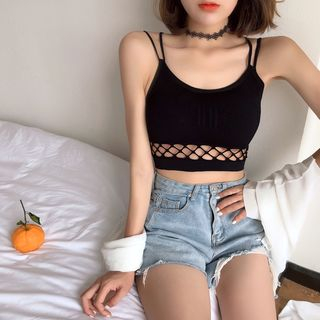 Sports Bra Top – $10.50
from: YesStyle.com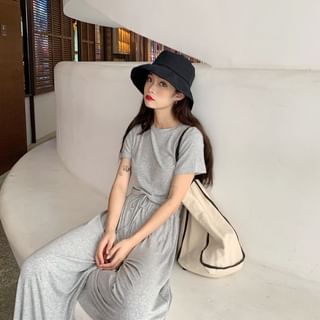 Set: Plain Short-Sleeve T-Shirt + Sweatpants – $10.60
from: YesStyle.com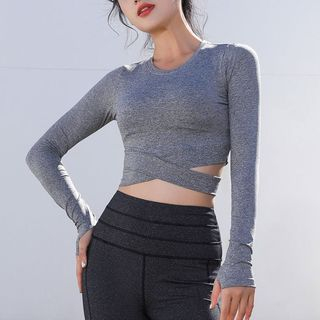 Long-Sleeve Cropped Sports T-Shirt – $13.00
from: YesStyle.com

Tie-Dyed Sweatshirt / Hoodie / Sweatpants – $11.76
from: YesStyle.com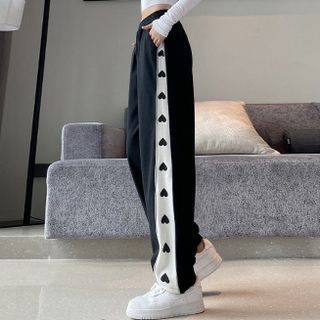 Heart Print Panel Side Zip Sweatpants – $29.20
from: YesStyle.com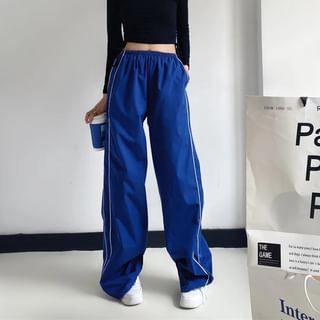 High Rise Drawstring-Cuff Sweatpants – $21.68
from: YesStyle.com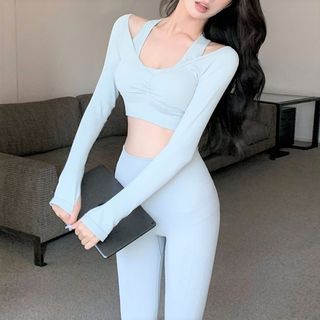 Mock Two-Piece Long-Sleeve Plain Shirred Crop Top / High Waist Yoga Pants – $23.20
from: YesStyle.com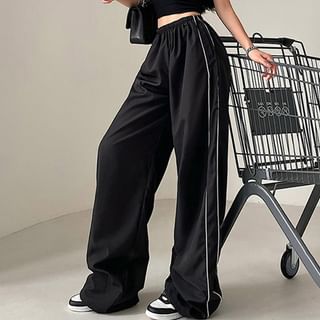 Low Waist Loose-Fit Wide-Leg Sweatpants – $22.00
from: YesStyle.com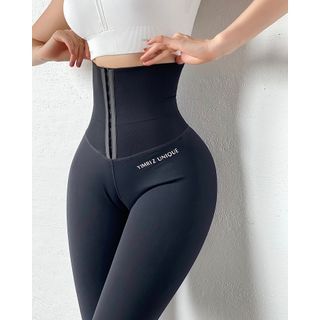 Tummy-Control High-Waist Yoga Pants – $19.10
from: YesStyle.com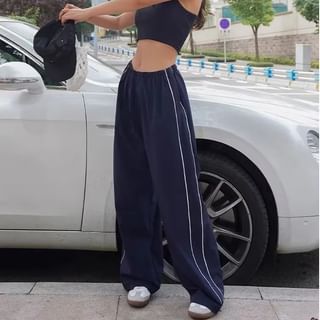 Low Rise Striped Loose-Fit Wide-Leg Sweatpants – $21.52
from: YesStyle.com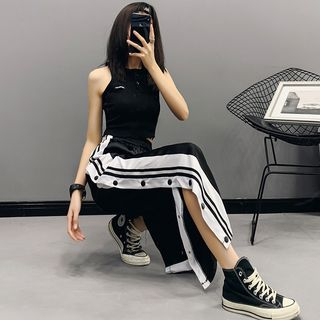 Contrast Trim Button-Side Sweatpants – $26.50
from: YesStyle.com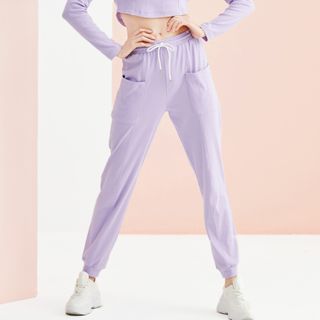 Eco-Friendly Drawstring Sweatpants – $12.05
from: YesStyle.com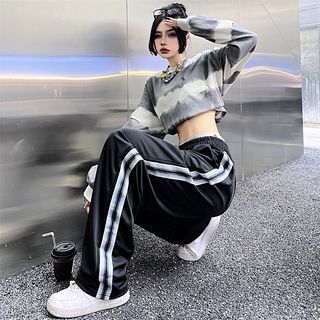 High Rise Striped Side Sweatpants – $22.10
from: YesStyle.com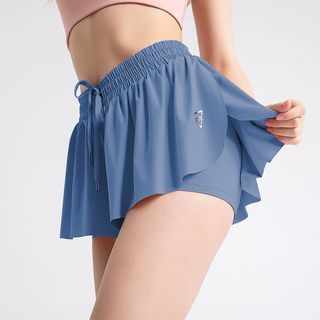 Plain Yoga Shorts – $12.16
from: YesStyle.com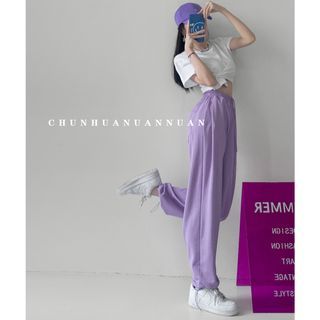 Loose-Fit Drawstring Sweatpants in 7 Colors – $29.70
from: YesStyle.com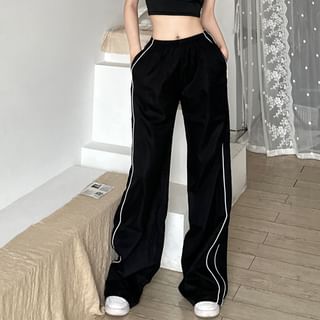 High Waist Striped Loose-Fit Wide-Leg Sweatpants – $19.04
from: YesStyle.com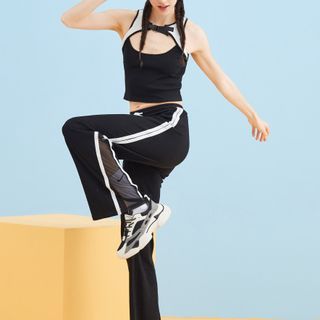 Eco-Friendly Drawstring Mesh Panel Striped Sweatpants – $16.87
from: YesStyle.com
https://www.koreanfashiontrends.com/wp-content/uploads/2021/06/Korean-Fashion-Trends-What-is-the-perfect-weight-in-korea-TITULO.png
290
795
Scarled Andrade
https://www.koreanfashiontrends.com/wp-content/uploads/2021/06/KoreanFashionTrendsLogoColor.Medium.png
Scarled Andrade
2021-06-02 09:48:06
2023-08-21 17:04:37
What is the perfect weight in Korea?