NewJeans Topped Melons "Top 100" Chart With Super Shy
The NewJeans comeback came in style! NewJeans topped Melon "Top 100" chart with Super Shy. However, the NewJeans girls are topping other music charts as well, thanks to their successful comeback. Since their debut, NewJeans has known how to win the hearts of fans thanks with their infectious songs, the talent of each of the girls on stage, and also thanks to their vibrant personalities. Their artistic careers started on the right foot, and they continue to conquer everyone's hearts with their new project. So, it's not impossible to believe that NewJeans topped Melon's "Top 100" chart with Super Shy! Do you want to know more? Keep reading!
NewJeans leads the music charts with Super Shy, their new and long-awaited comeback!
NewJeans topped Melon's "Top 100" chart with Super Shy! On July 7, NewJeans released Super Shy, a song that is part of their second mini album Get Up. This release became the biggest comeback by a fourth-generation K-pop artist on Spotify. Furthermore, NewJeans continues to achieve outstanding results both nationally and internationally.
Dressing in Korean fashion is easier than you can imagine! If you click here, you can access the YesStyle catalog, where you can find discounts on Korean fashion and beauty. Achieve your ideal Korean style just by clicking here!
NewJeans' Dominance on Charts Beyond MELON: A Look at 'Super Shy'
NewJeans topped Melon "Top 100" chart with Super Shy! But, it's not just Melon's charts the girls are conquering as "Super Shy" is also topping the real-time charts of Genie, Bugs, and Vibe.
And those are some of the biggest music streaming platforms in Korea. Besides that, NewJeans leading the main music charts shows continued interest in the group's latest comeback. Meanwhile, NewJeans' second mini album 'Get Up' will be officially released on July 21st. The album will consist of a total of six songs. Of course, the album also includes "Super Shy", and other main songs like "ETA" and "Cool with You". If you still haven't seen Super Shy's MV, watch it here now!
NewJeans topped Melon "Top 100" chart with Super Shy! All the fans were looking forward to the comeback of the NewJeans girls, knowing well that they would lead the music charts with their most recent hit! This is a success for them and also for us, because we all enjoy their music and are happy that they are part of our summer 2023 playlist!
You can check out our July Comebacks playlist if you click here! Subscribe to our newsletter, and don't forget to follow us on Facebook, Instagram, Tiktok, Twitter, Pinterest, Spotify, YouTube, and Twitch. See you in the next blog, K-lover! Don't miss the opportunity and get the chance to wear the style of your dreams now! You can shop for Korean fashion clothes and accessories, but also Korean beauty products by clicking here! Best of all, you don't need a big budget to do so!
Don't Miss Out on the Latest Trends of K-Fashion!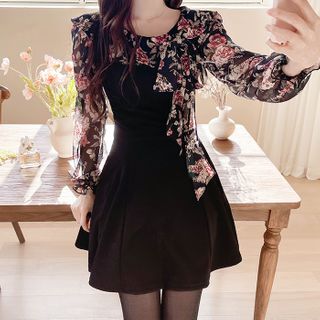 Ruffled Tie-Neck Floral-Panel Minidress – $55.20
from: YesStyle.com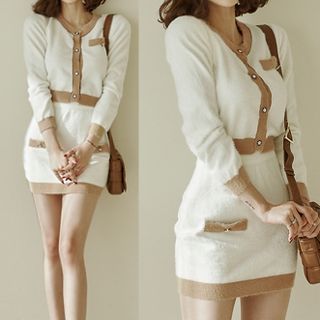 Set: Cropped Cardigan + Knit Mini Fitted Skirt Set of 2 – Cardigan & Skirt – White – One Size – $39.90
from: YesStyle.com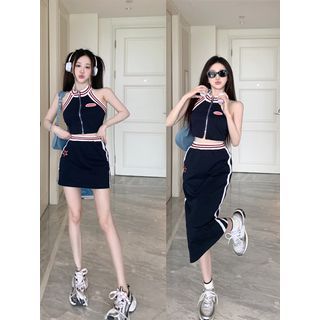 Set: Colorblock Zipper Crop Top + Mini Skirt / Midi Skirt – $30.32
from: YesStyle.com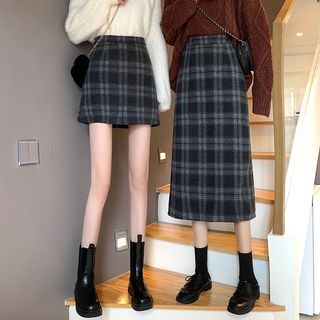 High Waist Plaid Midi Pencil Skirt / Mini A-Line Skirt – $22.20
from: YesStyle.com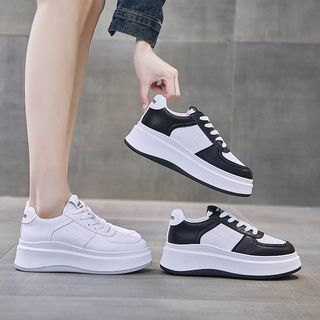 Platform Panel Sneakers – $30.80
from: YesStyle.com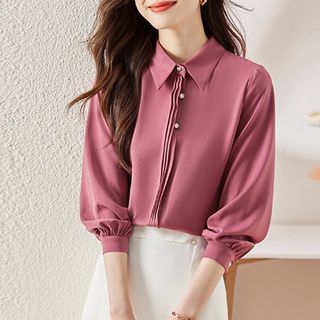 Long-Sleeve Collared Plain Blouse / High Waist Plain A-Line Skirt / Faux Pearl Button Pencil Skirt – $26.10
from: YesStyle.com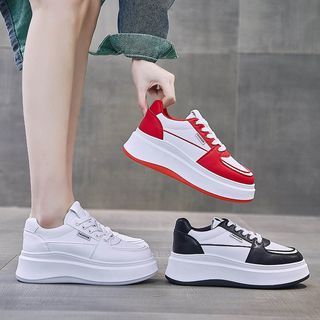 Platform Panel Sneakers – $30.50
from: YesStyle.com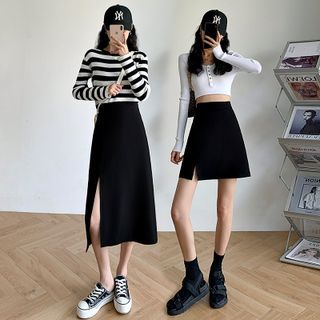 Side-Slit A-Line Midi Skirt / Mini A-Line Skirt – $21.70
from: YesStyle.com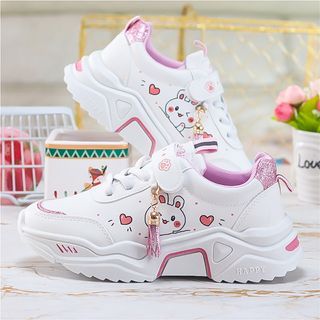 Cartoon Print Lace-Up Sneakers – $31.70
from: YesStyle.com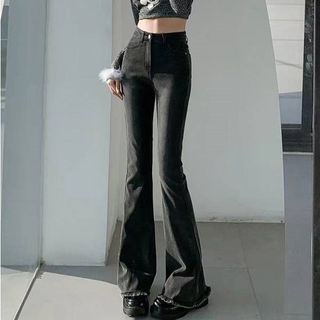 High Waist Frayed Flared Jeans / Loose Fit Jeans – $26.30
from: YesStyle.com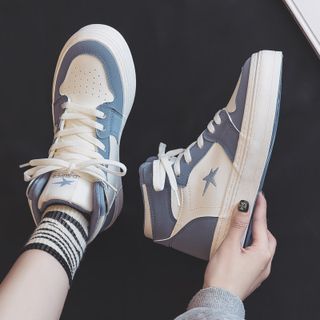 Color Block Sneakers / High-Top Sneakers – $35.00
from: YesStyle.com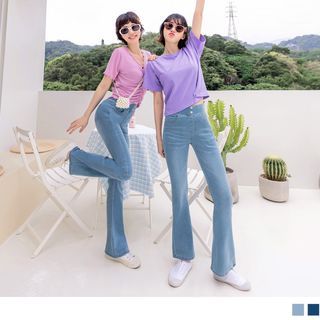 High Waist Washed Boot-Cut Jeans / Extra Long Jeans – $51.00
from: YesStyle.com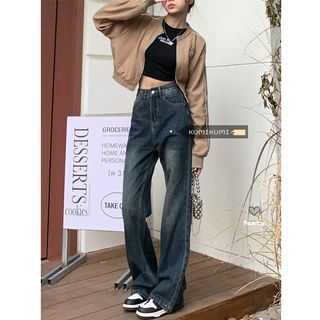 High Rise Flared Jeans – $26.10
from: YesStyle.com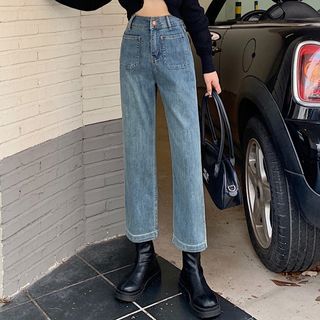 High Rise Washed Wide Leg Jeans – $33.10
from: YesStyle.com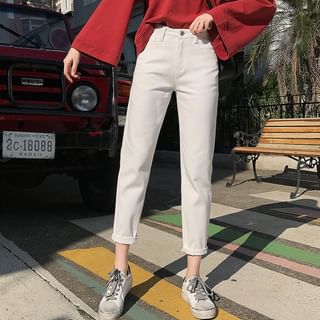 High-Waist Washed Straight Leg Cropped Jeans – $13.78
from: YesStyle.com
https://www.koreanfashiontrends.com/wp-content/uploads/2023/07/K-news-NewJeans-topped-melons-top-100-chart-with-Super-Shy.png
295
795
Scarled Andrade
https://www.koreanfashiontrends.com/wp-content/uploads/2021/06/KoreanFashionTrendsLogoColor.Medium.png
Scarled Andrade
2023-07-10 16:33:31
2023-08-30 14:54:42
NewJeans Topped Melons "Top 100" Chart With Super Shy