Style It: Ferragamo's First Global Male Ambassador NCT Jeno's Style Essence
Style It: Ferragamo's First Global Male Ambassador NCT Jeno's Style Essence. Korean celebrities are one of the best ambassador options for luxury fashion brands. Thus, many Korean celebrities you admire are the faces of renowned haute couture houses. The essence, style, and personality of these stars transcend the cameras and stages. So, naturally, they are chosen to represent internationally famous fashion brands. On this occasion, we want to unveil everything about the NCT member who is Ferragamo's First Global Male Ambassador! That's right! We're talking about Jeno! Stay with Korean Fashion Trends to get a closer look at Jeno's style essence, which led him to be the face of Ferragamo. Let's dive in!
What Is Salvatore Ferragamo Famous For? A Close-Up of the Salvatore Ferragamo Brand!
Jeno was chosen this year as Ferragamo's First Global Male Ambassador! And of course, as his fan, you probably want to know NCT Jeno's Style Essence. After all, thanks to his style he can boast of being the face of one of the most recognized fashion brands worldwide.
However, before we dive into Jeno's style and discover why he is a Ferragamo ambassador, we will unveil a little more about the Salvatore Ferragamo brand.
So, what is Ferragamo? The Salvatore Ferragamo brand proudly claims its place as one of the oldest brands in the prestigious ''Made in Italy'' tradition. A shoemaker from a small town in southern Italy, who emigrated to Hollywood in the US, and founded in 1914.
With the film industry taking its first steps, Salvatore took advantage of the opportunity offered to him and created the shoes of some of the actresses of the moment, such as Greta Garbo. In this way, his fame and prestige increased. Since then, the success and recognition of the brand have only increased without losing any of the glamor and style that characterized the first creations of the Italian house. Currently, it is one of the luxury brands that you should have under your radar as a fashion enthusiast. It's a luxury and very prestigious brand that has rightly added NCT's Jeno as its ambassador!
K-Pop Artists as Faces of Renowned Fashion Brands
While K-pop stars take over the world and send fans in a total frenzy, the fashion scene is not left behind in their vision. NCT Jeno is a Ferragamo ambassador and his relationship with the high luxury brand Ferragamo doesn't come as a shock after all. Because in related news, in recent years, we've witnessed many idols become faces of such brands. For example, all-girl group BlackPink members Lisa, Jennie, Rose, and Jisoo have been chosen as ambassadors for Celine, Chanel, YSL, and Dior, respectively. While Twice member Sana has been chosen as the ambassador of high luxury jewelry brand GRAFF, most known for donning the necks of royal family members like Queen Elizabeth II. And BTS member Jungkook has been chosen as an ambassador for Calvin Klein, while his fellow bandmates also became faces of high couture brands like Valentino, Bottega Veneta, and Louis Vuitton.
Click here to buy Korean fashion! That way, you can find discounts on Korean fashion and beauty that YesStyle has for you. Shop here and be a Korean fashionista without breaking the bank!
What Is Ferragamo Known For?
It's almost time to discover NCT Jeno's Style Essence! For now, let's continue learning more about Ferragamo. Why is the Ferragamo brand so popular? Ferragamo was inspired by the countless studios of Renaissance artists in Florence to create his work.
Furthermore, as a shoe designer, he proudly assumed the role of craftsman and artist so relevant to the Italian artistic tradition. Therefore, he creates, produces, and sells shoes, apparel, silk, leather goods, and other accessories for men and women.
All of his pieces are unique and striking not only because of the luxury and evident quality of each product but also because they can be recognized as authentic artisanal pieces with obvious inspirations from art.
Why Ferragamo Picked NCT Jeno?
Jeno's appointment as the new ambassador for the Italian luxury fashion house was officially announced on May 29th via the brand's Instagram. Ferragamo's statement noted the fact that the brand was driven with the same passion (as Jeno's), and they feel fortunate to have him as a Ferragamo ambassador.
And during Fashion Week 2023 in Milan this past February, the talented K-pop star graced the brand's show with his presence. Furthermore, Ferragamo also released a curated collection of Pre-Fall 2023 looks featuring NCT's Jeno on its official website. So, we look forward to his future projects as the ambassador of Ferragamo. Let's see some of the qualities Jeno possesses to be an ambassador for such a big fashion house!
NCT Jeno's Style Essence Perfectly Complements Ferragamo
Finally, let's get to know NCT Jeno's Style Essence! Each of the characteristics that make Jeno's captivating style possible has led him to position himself as the ambassador of a fashion brand as prestigious as Ferragamo. Take inspiration from Jeno to add a sophisticated and classic touch to your style. So, let's meet NCT Jeno's Style Essence!
Perfect Marriage of Style and Substance
NCT Jeno is more than just a talented performer; he's a true style icon. His fashion choices reflect a unique blend of sophistication and youthful charm. As the face of Ferragamo, he embodies the brand's ethos of timeless elegance with a contemporary twist.
Effortlessly Elegant
One aspect that stands out in Jeno's style is his ability to effortlessly pull off both casual and formal looks. Whether he's donning a classic tailored suit or rocking a streetwear-inspired ensemble, he exudes confidence and charisma. This versatility makes him the ideal ambassador for Ferragamo, a brand renowned for its ability to bridge the gap between high fashion and everyday wear.
Attention to Detail
Jeno's attention to detail sets him apart in the fashion world.
He often incorporates unique accessories and footwear choices into his outfits, demonstrating an acute sense of style.
Ferragamo, with its reputation for crafting exquisite accessories and shoes, aligns perfectly with Jeno's penchant for detail-oriented fashion.
How to Emulate NCT Jeno's Style?
If taking the basics and elevating them wasn't already a thing. Jeno would be the one to invent it. From stylish denim on denim looks to full monochromatic ensembles, he knows how to make a statement without going overboard.
To emulate NCT Jeno's style like a pro, all you need is to invest in a quality suit or a dress pant. And a leather jacket in a classic but chic cut is a must to achieve Jeno's effortless style. Moreover, tailored blazers can create the perfect balance no matter what you combine it with. Look for straight cut denim, sleeveless tops, and basic T-shirts and neutral colors. However, if you want more specific ideas to recreate the style of this Ferragamo ambassador, we also have three look options you can try!
White on White
Combine a white T-shirt with high-waisted white pants for a casual and effortless outfit. Add white tights and wear black loafers. If you want to carry a bag, the best option will be a black backpack. It is an ideal look for summer, but adding a jacket or an overcoat will be perfect for colder days. Shop here.
Say Yes to Leather Jackets
Jeno is an expert at combining sophisticated garments with more casual ones, creating a perfectly balanced combination. Combine black jeans with a white shirt. Add a black belt and accompany it with white tennis shoes, a black jacket, and a black bucket hat! Shop here.
Elegance Everywhere
And finally, if you want to recreate Jeno's style, you can wear jeans with a black T-shirt. Add a black belt and black boots. On top, add a beige jacket or blazer. Shop here.
NCT Jeno's Style Essence is what you need to know if you want to give a sophisticated but youthful twist to your looks! Jeno, our Ferragamo's First Global Male Ambassador, shows us why he is the face of such a well-known fashion brand: his style and the essence of Ferragamo are a complete match! Subscribe to our newsletter to receive notifications of our updates. Also, follow us on Facebook, Instagram, X, Pinterest, YouTube, Spotify, TikTok, and Twitch to enjoy our content! See you soon!
It doesn't matter if you are on a tight budget! You can buy Korean fashion now! Enough of postponing your dream of wearing one of the best styles that exist in fashion. Get discounts on Korean fashion and beauty products by clicking here. Don't miss the opportunity and take advantage of the crazy prices that YesStyle has for you! Just click here!
Rain to be yourself!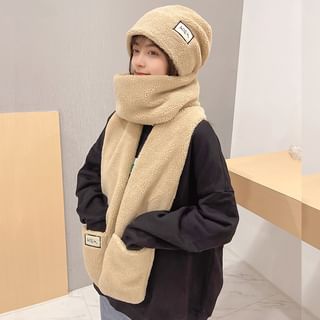 Lettering Applique Hooded Scarf with Mittens / Scarf / Set – $14.00
from: YesStyle.com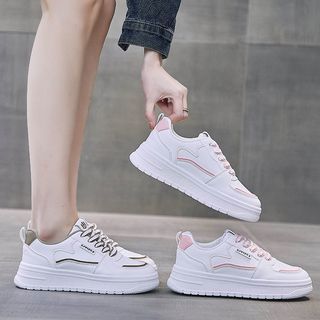 Two Tone Platform Panel Sneakers – $30.60
from: YesStyle.com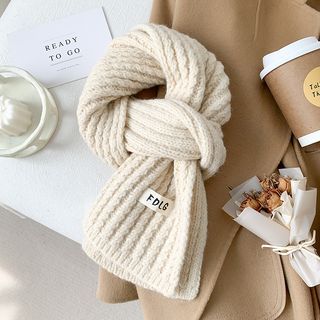 Cable Knit Scarf – $17.80
from: YesStyle.com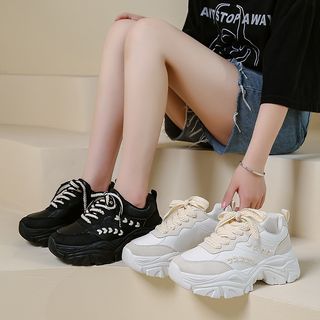 Platform Sneakers – $31.10
from: YesStyle.com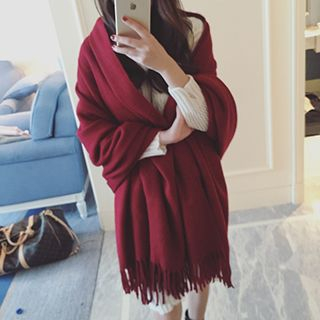 Fringed Scarf – $13.40
from: YesStyle.com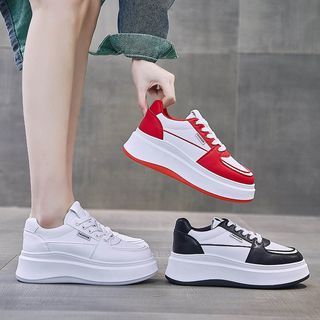 Platform Panel Sneakers – $31.70
from: YesStyle.com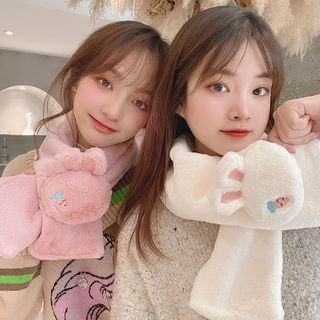 Rabbit Fleece Scarf – $14.30
from: YesStyle.com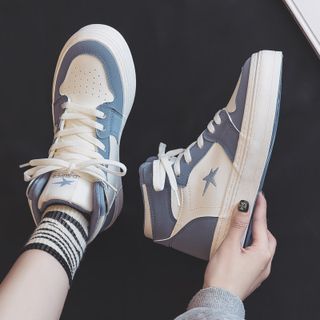 Color Block Sneakers / High-Top Sneakers – $36.60
from: YesStyle.com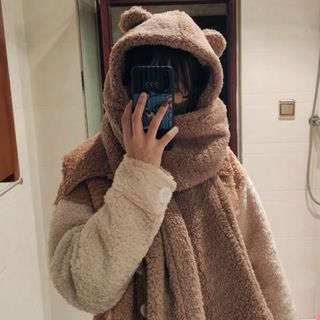 Bear Ear Accent Hood Fleece Scarf – $17.30
from: YesStyle.com

Print Compact Umbrella (Various Designs) – $20.90
from: YesStyle.com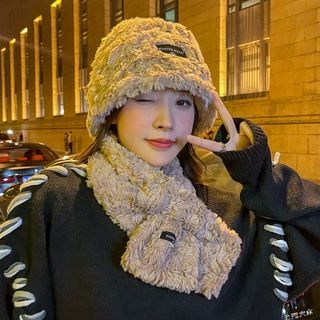 Applique Fleece Bucket Hat / Scarf – $14.80
from: YesStyle.com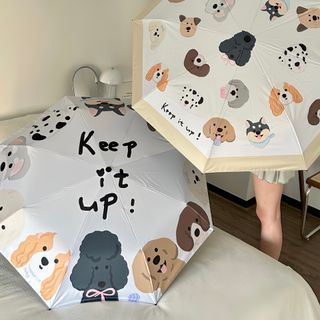 Dog Compact Umbrella (Various Designs) – $20.60
from: YesStyle.com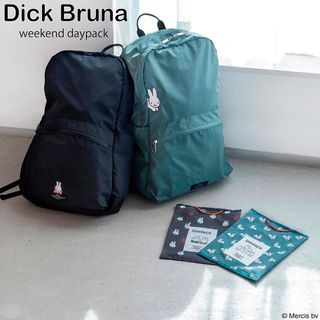 Miffy Waterproof Foldable Back Pack – $95.80
from: YesStyle.com

I LOVE BUSAN Eco Umbrella (UV Protection) – $45.40
from: YesStyle.com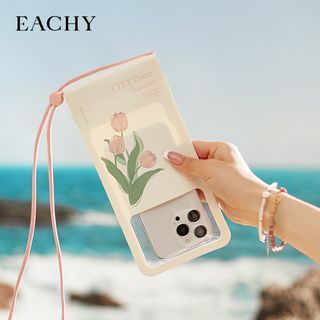 Tulip Faux Leather Waterproof Touchscreen Phone Pouch (Various Designs) – $10.50
from: YesStyle.com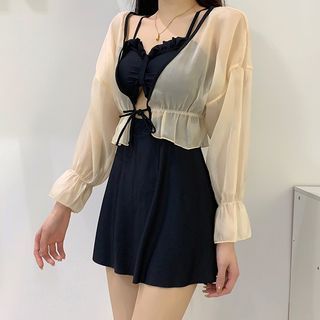 Spaghetti Strap Plain Frill Cutout Swimdress / V-Neck Contrast Trim Tie Front Cover Up Jacket / Waterproof Phone Pouch / Set – $32.30
from: YesStyle.com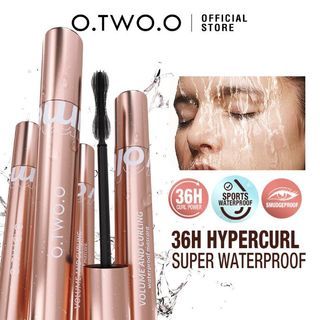 O.TWO.O – Super Stay Long Lasting Waterproof Black Mascara #Black – $4.50
from: YesStyle.com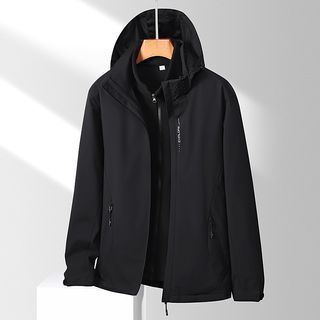 Stand Collar Plain Detachable Fleece-Lined Waterproof Hood Zip Jacket – $60.30
from: YesStyle.com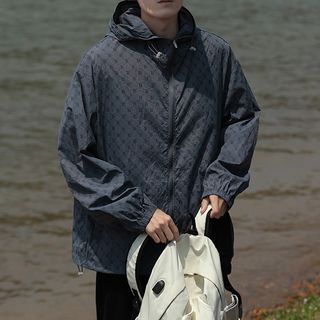 Long-Sleeve Waterproof Zip Hooded Jacket – $32.60
from: YesStyle.com
https://www.koreanfashiontrends.com/wp-content/uploads/2023/11/KFT-Style-It-Ferragamo_s-First-Global-Male-Ambassador-NCT-Jeno_s-Style-Essence.png
295
795
Scarled Andrade
https://www.koreanfashiontrends.com/wp-content/uploads/2021/06/KoreanFashionTrendsLogoColor.Medium.png
Scarled Andrade
2023-11-20 12:07:23
2023-11-27 15:03:24
Style It: Ferragamo's First Global Male Ambassador NCT Jeno's Style Essence