Make Kidcore Chic: Embrace Colors and Have Fun in K-Fashion!
Kidcore aesthetic, a trend inspired by the nostalgia of childhood, is one such style that catched the eyes of fashion enthusiasts. And what better way to make it chic and fun than by adding a touch of K-Fashion to the mix? Get ready, because in this blog post we will unveil how to embrace your inner child through your style while fusing it with your style of the moment. Yes, Korean fashion! Stay here to learn more about one of fashion's hottest trends! Are you ready? So, let's dive in!
What Is Kidcore?
How could you achieve a Kidcore aesthetic in your Korean fashion outfits if you don't know what it is? Well, you couldn't. The starting point is to know more about this aesthetic. Kidcore is a trend that has resurfaced online and touches the child-like nature of 80's and 90's trends.
So it's colorful, versatile, and incredibly fun. Furthermore, Kidcore is about celebrating the joy of childhood. It's a fashion trend that encourages you to embrace your inner child and not take yourself too seriously. And K-Fashion brings a unique and colorful twist to this trend. It's a perfect blend of vibrancy and youthful charm, which makes it an excellent choice for those looking to step out of their comfort zone. At the heart of Kidcore lies a vibrant palette of pastels, neons, and bright, eye-catching colors. Think of the bold and playful shades you loved as a child, from cotton candy pinks to sunny yellows. To join this trend, simply embrace the child within you.
Why Kidcore Aesthetic Is on the Rise in Korean Fashion?
So, why Kidcore? Because Kidcore doesn't shy away from what is seen as 'quirky.' From prints and patterns to polka dots and gingham, this style thrives on fun motifs. Kidcore isn't bound by a single era or style.
It's a blend of influences from various decades and cultures. You might see '90s grunge mixed with '80s pop culture references or elements of Japanese kawaii culture.
This flexibility allows you to create a unique and personalized Kidcore style. Mixing various styles and prints is not only allowed but encouraged, making it a joyful and visually striking fashion choice, especially in Korean fashion.
What Are Kidcore Clothes?
Later, we will delve into the clothes you need to rock a Kidcore style. In summary, Kidcore clothing is characterized by its vibrant colors and nostalgic 80s and 90s aesthetic.
And in addition, it integrates many childhood accessories. So in this aesthetic, there is an abundance of bright, pastel colors, accessories such as bows and headbands, and colorful and shiny makeup. Shop here!
Do you want to achieve the Kidcore aesthetic but don't have the necessary clothing and accessories? That's not a problem! If you click here, you not only can buy clothes and accessories that fit this style but any style you are looking for! Shop here for Korean fashion and beauty to achieve the outfits of your dreams!
Why Do People Like Kidcore?
I mean, why not? People like the Kidcore aesthetic for multiple reasons. Because it is a nostalgic style, and because it shows their personality. And also because it is fun, among many other reasons.
One of the reasons that explains the popularity of the Kidcore style is that it is super cute and visual. In Kidcore-style outfits, it's common to incorporate elements from kids' TV shows of that era, including characters from Disney cartoons, My Little Pony, and many others. As you can see, it is a style that recalls one of our happiest times, so integrating pieces of this aesthetic, in addition to making you look good, will also bring you joy.
Kidcore Kitsch: How to Style Kidcore Clothes in Korean Fashion?
We already know what Kidcore aesthetic is. Now, let's learn how to incorporate this trend into your Korean fashion combinations!
Childlike Colors
Within the realm of Kidcore, happy and colorful colors reign. So say goodbye to muted and boring beiges and grays! And welcome bold and vibrant hues like orange, yellow, baby blue, pink, and many more. Experiment with your favorite shades and go all out. Shop here.
Fuse Patterns and Prints
Be a risk taker, mix and match patterns and prints. Whether you opt for mismatched socks or colorblock two bold colors. An excellent print option when it comes to the Kidcore aesthetic is floral. Wear floral tops and dresses combined with clothes in neutral or pastel tones. Have fun with your outfits and be confident! Remember, not everyone can combine such a striking outfit. Be proud of yourself. Shop here.
Era Galore
Mix styles from the 90's and 80's, and even 00's. Add easily recognized era references into the outfit for an iconic hit look.
Positive Mood
Shirts with positive messages are a must-have in Kidcore style! With a message, fun letters, and vibrant colors, these shirts are easy to incorporate into your looks and are full of nostalgia and fun. Plus, they are easy to mix with other clothes. For example, you can wear it with a skirt or wide-leg pants.
Peter Pan Pride
Peter pan collars are ideal not only in the Kidcore aesthetic, but also in the romantic and balletcore style. You should include them in your looks, whether on shirts or dresses. Combined with patent leather shoes, you can achieve a Kidcore style like no other! Shop here.
Accessorize!
Accessories play a significant role in any style. So, Kidcore is no exception.
Headbands with oversized bows, colorful socks, and playful backpacks are just a few examples to elevate your Kidcore look.
So, don't shy away from quirky crochet hats, colorful string bracelets, and colorful rings. Other accessories you can integrate into your Kidcore combinations are headbands, hats with cat ears, and colorful hairpins. Shop here.
3 Kidcore Outfits to Embrace Your Inner Child!
Take everything you've learned so far. And, after you've shopped here to fill your closet with Kidcore style clothing and accessories, recreate the following three looks!
Kidcore Chic
Start with a flowy, formless, and pastel-colored mini dress. You can opt for a transparent one like Jennie, seen in her latest Instagram posts. Add in-vogue knee-high socks for a modern but nostalgic touch. Pair with Mary Jane shoes or platform loafers. Complete the look with a mini-bag in a bold color. Adorn your hair with ribbons or bows for the ultimate touch. Shop here.
Cartoon Lover's Dream
For a girly flair, pair a low-waisted bell-bottom jean or trousers with a mini tee with your favorite cartoon character on it – think Spongebob, Mickey Mouse, or Hello Kitty. Either add a glam touch with kitten heels or opt for platform sneakers for a street-style flair. Accessorize with colorful bracelets to complete the look. Shop here.
Ode to Overalls
Bring back the classic style of the '90s with this look. Combine overalls with a colorful tee and socks in bold hues. Add a nostalgic backpack and white sneakers. Incorporate a chunky knit cardigan to complete the look. This outfit exudes a timeless and playful charm. Shop here.
The Kidcore style is an aesthetic that has become one of the favorites with the arrival of the latest trends. It is a style that evokes nostalgia but also fun.
If you want to reuse some of the accessories and clothes you wore as a child, you can do it with the Kidcore aesthetic! Of course, it's not about wearing a completely childish look, but rather about adding winks and glimpses of your childhood to your current outfits. What do you think of the Kidcore aesthetic? Tell us in the comments! And subscribe to our newsletter to stay connected with Korean news and fashion updates. In addition, you can also enjoy our content on Facebook, Instagram, Twitter, Pinterest, YouTube, Spotify, TikTok and Twitch. Visit us in our next blog post, K-lover!
In addition to clothing and accessories, you can also find offers on Korean beauty products by clicking here. Make your dreams of looking like a true Korean fashionista come true by investing less! Shop here to take advantage of the discounts right now! Get your favorite items before they are sold out now.
Colorful clothes on sale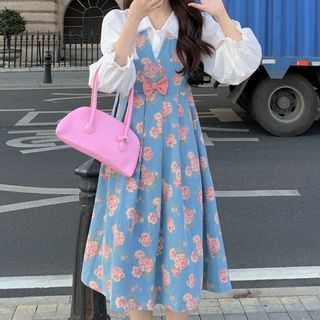 Puff-Sleeve Plain Shirt / Floral Midi Overall Dress – $21.20
from: YesStyle.com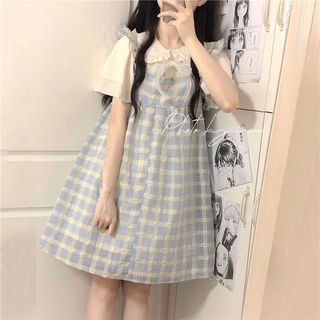 Short-Sleeve Plain Shirt / Plaid Overall Dress – $26.30
from: YesStyle.com

Puff-Sleeve Plain Shirt / Bow Midi Overall Dress / Set – $35.30
from: YesStyle.com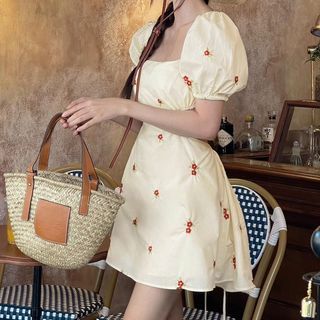 Short-Sleeve Square-Neck Floral Print Cutout Mini A-Line Dress – $22.56
from: YesStyle.com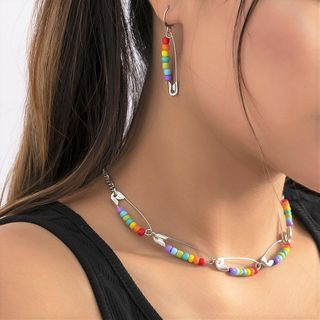 Set: Bead Safety Pin Drop Earring + Necklace 01# – X03511 – Colorful Beads – Silver – One Size – $6.90
from: YesStyle.com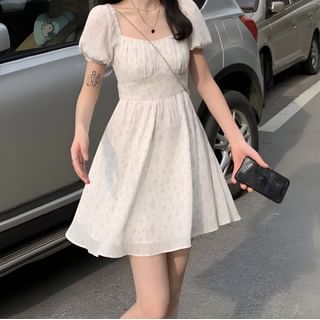 Short-Sleeve Cutout Floral Print Mini A-Line Dress – $16.45
from: YesStyle.com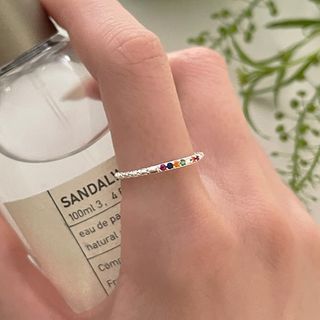 Gemstone Ring Colorful Stones – Silver – One Size – $5.00
from: YesStyle.com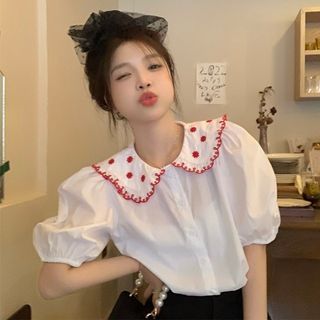 Short-Sleeve Floral Blouse White – One Size – $19.70
from: YesStyle.com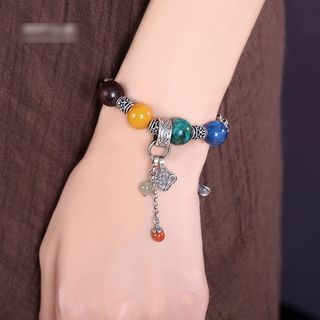 Faux Gemstone Sterling Silver Bracelet Colorful Beads – Silver – One Size – $102.10
from: YesStyle.com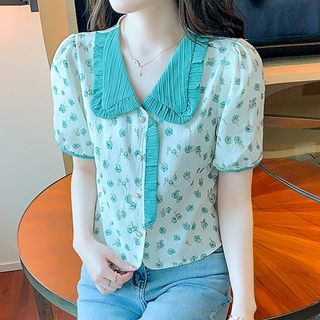 Short-Sleeve Floral Blouse – $19.90
from: YesStyle.com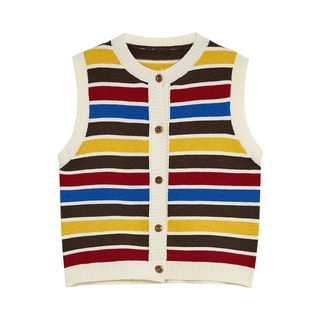 Crew Neck Striped Button-Up Sweater Vest Colorful Stripes – Almond – One Size – $25.90
from: YesStyle.com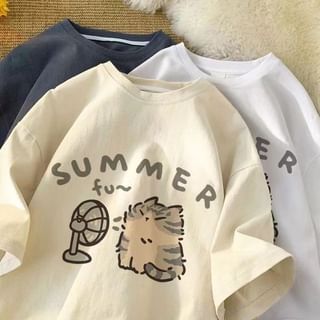 Short-Sleeve Cat Print Loose-Fit T-Shirt – $11.68
from: YesStyle.com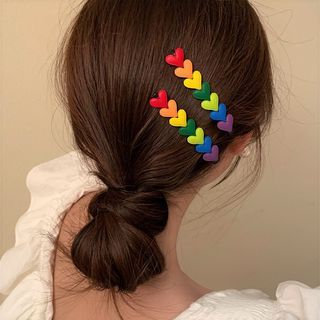 Rainbow Heart Alloy Hair Clip Colorful Hearts – Black – One Size – $4.30
from: YesStyle.com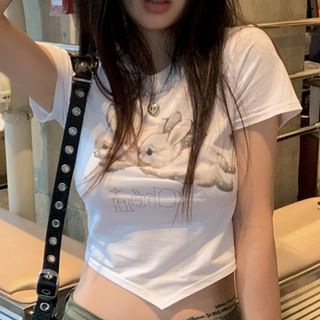 Short-Sleeve Rabbit Print Asymmetrical Cropped T-Shirt / Wide Leg Pants – $12.00
from: YesStyle.com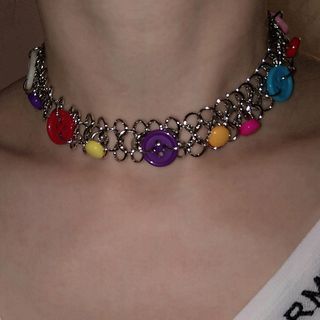 Button Alloy Choker Colorful Buttoned – Silver – One Size – $10.50
from: YesStyle.com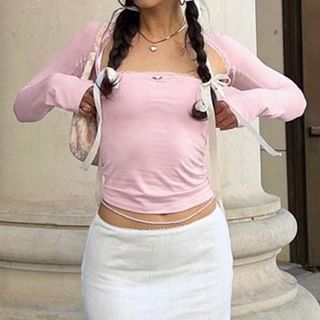 Lace-Trim Ruched Tube Top with Long Sleeve Shrug – $10.88
from: YesStyle.com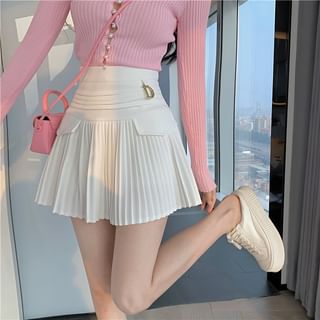 High Waist Lettering Accordion Pleat Mini A-Line Skirt – $19.50
from: YesStyle.com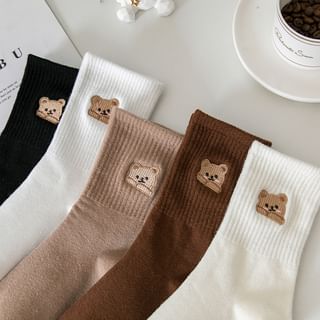 Set of 3: Bear Embroidered Socks – $10.10
from: YesStyle.com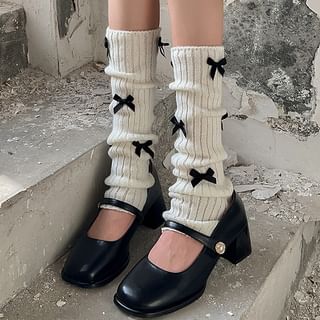 Bow Ribbed Leg Warmer – $7.68
from: YesStyle.com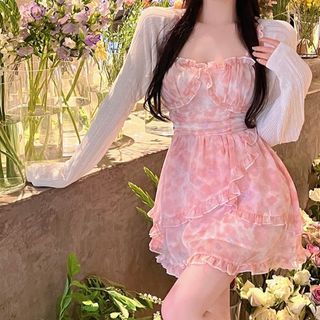 Spaghetti-Strap Floral Mini A-Line Dress / Cardigan – $27.90
from: YesStyle.com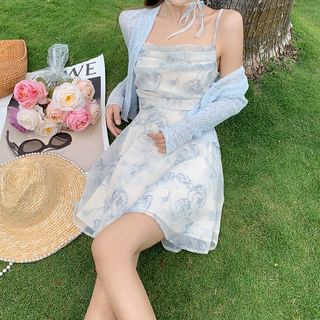 Spaghetti Strap Floral Mini A-Line Dress / Cardigan – $12.96
from: YesStyle.com
https://www.koreanfashiontrends.com/wp-content/uploads/2023/10/KFT-Make-Kidcore-Chic-Embrace-Colors-and-Have-Fun-in-K-Fashion.png
295
795
Scarled Andrade
https://www.koreanfashiontrends.com/wp-content/uploads/2021/06/KoreanFashionTrendsLogoColor.Medium.png
Scarled Andrade
2023-10-27 12:36:06
2023-10-31 11:26:57
Make Kidcore Chic: Embrace Colors and Have Fun in K-Fashion!