Let's get to know Winner's Mino style
Today in our celebrity style section, let's get to know Winner's Mino style! Song Mino is a great rapper, artist, and cartoonist. But there is another aspect that puts it on top: his style. Song Mini is brave, experimental, and not afraid to express himself creatively. He expresses himself through his music. But also through his fashion, and that is evident.
He has grown to be confident in his skin. And, most importantly, he always looks like he's having fun wearing unique outfits, whether on or off stage. You can tell that he has an eye for style elements that no one would think to do. Also, he has a genuine talent for mixing and matching pieces. So if you are a fan of Mino and want to know his iconic style, stay at Korean Fashion Trends. Let's get to know Winner's Mino style! And that way, you can recreate the style of one of the best rappers of YG Entertainment.
How is the Winner's Mino style?
The Winner's Mino style is urban, and street, but also involves romantic touches not only in his style of clothing. Also, in the aesthetics of his audiovisual work. For a while, there was a prominent element to the rapper's style impossible to ignore. That element is the sunflower!
On one occasion, the rapper explained that what attracted him the most to the flower is the yellow color. He also mentioned that the flower is usual, which attracted him even more. He also explained that even though the flower was so common, he had never noticed it. He added that his mindset is to love what is around him, so even though the flower is such a usual part of his life, he still likes it.
Thanks to that, fans have come to associate the flower with Mino. So if you have any garment to wear the sunflower, don't hesitate to use it as it will help to recreate a Winner's Mino style. Still don't have the right garment? Click here and take advantage of the opportunity offered by YesStyle to achieve your Korean style or a Winner's Mino style!
What are the looks that stand out the most in the Winner's Mino style?
WINNER's Mino is known for his artistic prowess in visual arts and music. However, even casual fans of the rapper may have noticed his urban style with romantic and retro touches. If you want styling options, here are some Song Mino looks from Winner that you can recreate. That way, you can get closer to the Winner's Mino style!
LEATHER ON LEATHER
In the Winner's Mino style, it is necessary to highlight a look of the rapper that we all loved.
It is how the version with a darker tone of Song Mino is dark leather with various shapes.
It adds a punk and rock touch.
On that occasion, he wore tight leather pants with a loose-fitting shirt of the same fabric. He also added some black shoes.
Still don't have your black leather pants? Click here and buy it! That way, you can recreate this Song Mino look.
PERFECT YELLOW
Yellow plays a significant role in the Winner's Mino style. His platinum hair isn't the only thing he's screamed blonde for a while.
In one of his live performances, Mino wore a coat that screamed yellow over a leather jacket.
It was an iconic look that revealed his taste for the yellow color of sunflowers.
If you need a yellow coat, click here and buy it now. So you can approach the style of the rapper more easily.
UNTHINKABLE COMBINATIONS
In one of his latest posts on Instagrams, he wore a long khaki coat with matching baggy pants and a red knit V-neck.
This look betrayed his good taste. He also added a soft beret, a green bag, and a cane.
On another occasion, he wore a sequined sweater with motocross-inspired pants.
These styles sure are hard to pull off. But he does it effortlessly. And he looks great, like a true fashionista.
That's why in the Winner's Mino style we highlight this look.
CLASSIC TOUCH
But like all fashion lovers, Mino doesn't just focus on urban or street style.
The rapper has also achieved looks with classic touches.
Song Mino also likes to play old school but gives it his modern twist.
Like when he wears brown pants with beige shirts, loafers, and a beret.
Do you need a beret to recreate this look and achieve a Winner's Mino style? Click here and buy it now!
LOVE FOR HOODS
In the Winner's Mino style, we must highlight the taste for comfort that the artist feels. Although he is adept at pulling off various styles, Mino never appears to be uncomfortable with one look.
Maybe Song Mino is a creature of comfort. And that's why he likes to wear comfortable oversized hoodies with everything, whether they're paired with jogging bottoms or tailored pants.
In addition, the rapper completes his street style with accessories. Thus he achieves his hip-hop-inspired look.
Still don't have the right hood? Click here, and you will be closer to the Winner's Mino style.
Korean fashion discounts exist and are closer to you than you think.  You will find the best sales in Korean fashion if you click here. So you can not only approach your Korean fashion style. You can also find everything you need to approach the look of Song Mino. Will you miss this opportunity? Click here and learn about the discounts at K-fashion.
3 key elements you need if you want to achieve the Winner's Mino style
Now that you know the looks you can recreate to achieve a Winner's Mino style, it's time to learn about the key items you need in your closet if you want to recreate the style of this iconic rapper. Let's see!
ACCESSORIES
A fundamental element in the Winner's Mino style is the accessories. Song Mino likes the glasses that he wears off-stage. But for many of his performances, he wore glasses on his head.
He also wore steampunk-inspired goggles and a tall top hat with another outfit.
Aside from chin piercing, one of his other notable preferences is to wear lots of earrings, necklaces, and rings on all of his fingers.
Are you looking for accessories like these? Click here, and you will find everything you need.
PLAID AND STRIPES
Song Mino loves plaids. In the Winner's Mino style, this type of pattern is essential. You might think it is too much to wear this fabric from head to toe. But Mino takes it like a boss and proves it's possible.
He wears it with a t-shirt with animated prints underneath or a plaid suit.
Also, one of his favorite brands is Burberry, with its unmistakable signature tartan check in cream, black, white, and red.
Don't have clothes in this pattern? Don't worry. If you click here, you will find the right ones. So you can wear the Winner's Mino style.
FLORAL OUTFITS
In addition to plaid and striped prints, Mino also enjoys floral prints.
He remembers that the sunflower is his favorite flower, and she doesn't hesitate to wear it on his clothes whenever he gets the chance.
If you want garments with floral prints, buy them here. So you will be closer to the Winner's Mino style.
Knowing the Winner's Mino style is ideal if your style is street and urban but you also like romantic details. Taking inspiration from the looks of this iconic rapper is an excellent idea to start elevating your urban style. Have you already subscribed to our newsletter? If you haven't done it yet, you still have time. That way, you can stay connected with our updates. Also, if you subscribe to our newsletter, you will not miss out on the discounts on Korean fashion and beauty we have for you. Do it now! And don't forget that your next appointment with your favorite fashion is in the next Korean Fashion Trends blog. See you soon!
Your opportunity to buy Korean-style clothing is now. By clicking here, you will find discounts on Korean fashion and beauty. What are you waiting for? Transform your closet now and without spending a lot of money!
Dress like Mino!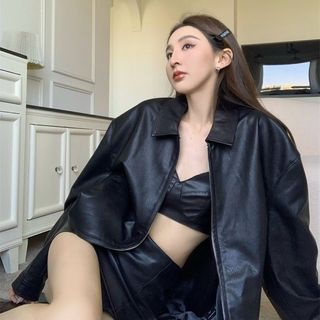 Faux-Leather Loose-Fit Zip Jacket / Faux-Leather Cropped Halter Top / Faux-Leather Mini Skirt – $31.85
from: YesStyle.com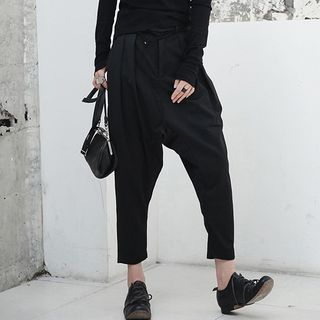 Cropped Baggy Pants – $45.57
from: YesStyle.com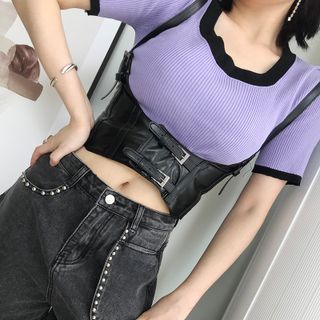 Faux Leather Corset Belt Faux Leather – Black – One Size – $11.17
from: YesStyle.com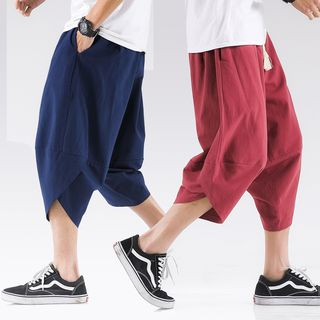 Cropped Baggy Pants – $22.93
from: YesStyle.com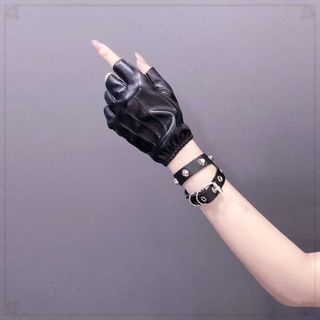 Studded Faux Leather Bracelet / Faux Leather Gloves – $7.74
from: YesStyle.com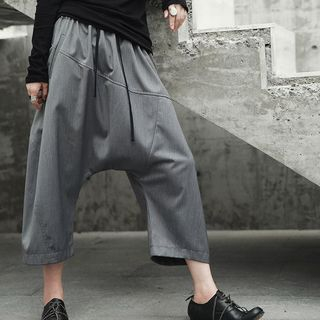 Cropped Baggy Pants – $39.69
from: YesStyle.com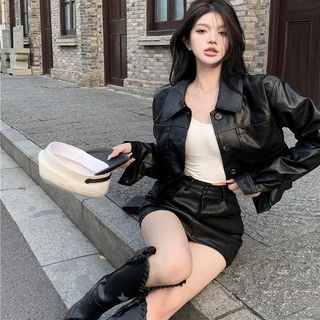 Plain Faux Leather Jacket / High-Waist Plain Faux Leather Mini Skirt – $36.95
from: YesStyle.com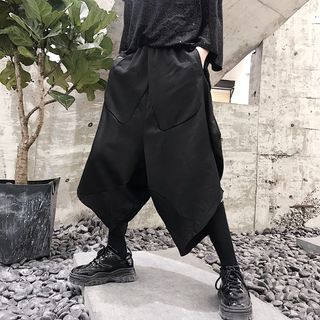 Cropped Baggy Pants – $14.52
from: YesStyle.com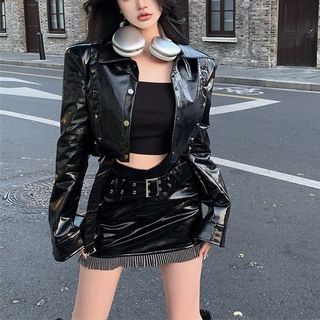 Cropped Faux Leather Jacket / Faux Leather Skirt – $39.79
from: YesStyle.com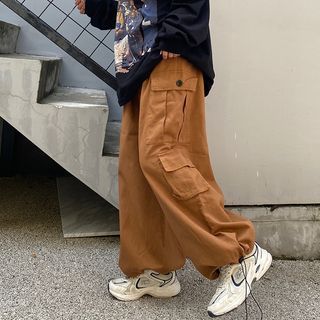 Cargo Baggy Pants – $34.10
from: YesStyle.com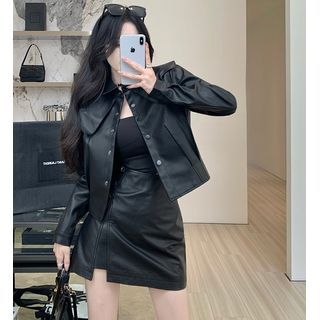 Collar-Details Faux-Leather Jacket / Faux-Leather High-Waist Mini Skirt – $34.89
from: YesStyle.com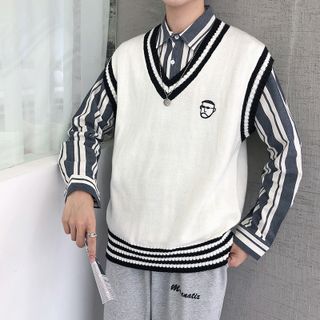 Knit V-Neck Vest – $18.33
from: YesStyle.com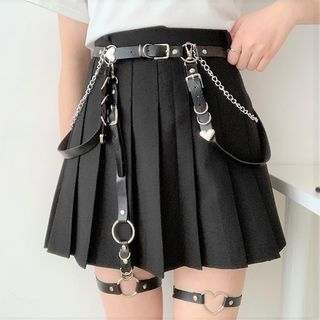 Faux Leather Garter (various designs) / Alloy Chain Layered Faux Leather Belt / Set – $7.55
from: YesStyle.com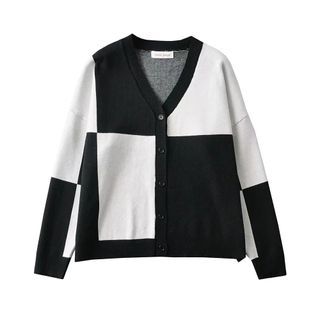 Two-Tone Plaid V-Neck Knit Cardigan Black & White – One Size – $26.56
from: YesStyle.com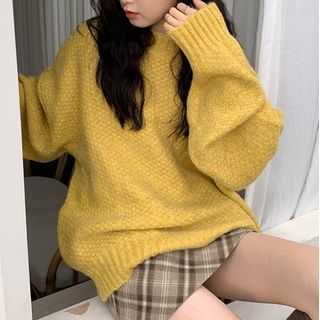 Round Neck Plain Sweater Yellow – One Size – $27.09
from: YesStyle.com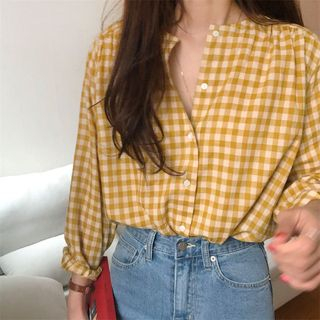 Plaid Blouse Yellow – One Size – $22.83
from: YesStyle.com

Abstract Print Button Up Denim Jacket – Blue / S – $69.90
from: FASHION TECH (HONG KONG) LIMITED

Set: Glaze Pendant Alloy Necklace + Dangle Earring Set – Yellow & Pink & Blue – One Size – $6.27
from: YesStyle.com

Zip Up Jacket – Black / S – $69.90
from: FASHION TECH (HONG KONG) LIMITED

Crew Neck Checkerboard Sweater Green & Yellow – One Size – $27.00
from: YesStyle.com

Button Up Sashed Long Coat Khaki – One Size – $49.78
from: YesStyle.com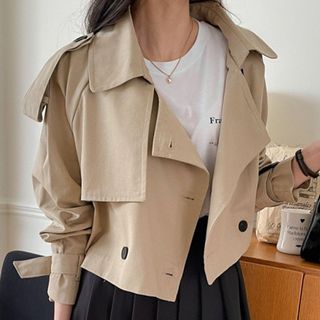 Long-Sleeve Double Breasted Plain Cropped Coat Khaki – One Size – $47.73
from: YesStyle.com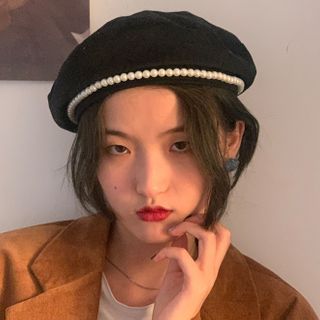 Faux Pearl Beret Hat Black – One Size – $13.72
from: YesStyle.com
https://www.koreanfashiontrends.com/wp-content/uploads/2022/12/Korean-fashion-trends-Let_s-get-to-know-Winner_s-Mino-style.jpg
295
795
Scarled Andrade
https://www.koreanfashiontrends.com/wp-content/uploads/2021/06/KoreanFashionTrendsLogoColor.Medium.png
Scarled Andrade
2022-12-22 06:53:04
2022-12-27 15:27:33
Let's get to know Winner's Mino style