Musical Diversity in Korea: Feel the Latin Groove in Korean Music!
Korean music is not all about the K-Pop sensation! There are hidden treasures within the country's music scene, one of these being the Latin rhythms. In recent years, Korean artists have been infusing their music with vibrant Latin rhythms, creating a unique fusion that's capturing the hearts of listeners worldwide. From the infectious salsa beats in KARD's "Hola Hola" and U-Kwon's "Fuego" to the sultry reggaeton vibes in Chungha's "Demente," Korean artists are embracing the Latin spirit with open arms. These collaborations and genre-blending tracks showcase the versatility of Korean musicians and their willingness to explore beyond their comfort zones. So, keep an eye out for what's next to come in the Korean music scene with Korean Fashion Trends! Because today, we will talk about the Latin Groove in Korean Music! Let's dive in!
Let's Explore the Roots of Latin Music
So, what is Latin music? Latin music originates from Latin America and includes different groups such as reggaeton, salsa, bachata, merengue, tango, and many more.
Since Latin America has such a rich culture and background, Latin music infuses this rich cultural heritage and blends with the global music scene seamlessly.
Additionally, Latin music is as energetic and has as many catchy hooks as K-Pop music does. So, the blend of these two musical genres can get you up and moving in no time, even if you are feeling down.
When Did Latin Rhythms and Music Start to Appear in K-Pop?
If we want to talk about Latin Groove in Korean Music, we must go back to the beginning. Although the continents are far away, music is what has united them.
In fact, there is even a saying that the most universal language is music. Latin Groove in Korean Music proves it. The Koreans' passion for Latin America arose when their world tours set foot on Latin American lands for the first time, and they felt the euphoria of their Latin audience.
Since that, K-Pop fans could enjoy nods to Latin music or Spanish, with artists adding Spanish words or phrases. In this way, they managed to be closer to their fans on the other side of the world.
However, when the Korean program Music Bank arrived in Mexico in 2014, the group EXO hypnotized even non-fans with their cover of "Sabor a Mí" by Luis Miguel. It was a significant moment for K-Pop because what followed would be a complete spectacle for Latin American fans. Do you want to enjoy our K-Pop playlist with Latin rhythms? Click here!
Wear the style of your dreams! There are only a few months left to say goodbye to the year, and we want you to be able to take advantage of this time to take your style to another level. You can do it by clicking here! That way, you can take advantage of the great deals on Korean fashion and beauty that only YesStyle offers! So, take advantage of the opportunity and buy here now!
How Do Latin Rhythms and Korean Melodies Unite?
Besides exploring the rap, r&b, and indie scene, Korean artists also took their chance to discover their horizons with Latin rhythms. Furthermore, some popular K-pop groups like Super Junior, Exo, (G)I-DLE, Red Velvet, and many more other groups experimented with Latin elements in their tracks and MV's. Which further solidifies Latin music's place in the ever-changing Korean music scene.
Why Do K-Pop Idols Collaborate With Latin Singers?
The Latin Groove in Korean Music is possible not only by K-pop artists who have integrated Latin rhythms into their songs but also by the great collaborations between Korean and Latin artists. But, what was the first collaboration between Korean idols and Latin singers?
Many fans would believe that the first collaboration took place in 2018 with Super Junior and Leslie Grace's "Lo Siento." However, it was not. Believe it or not, the first song where both worlds met was with the song "Get Dumb" by the Mexican group CD9 and the female group Crayon Pop in 2016. Only nostalgic K-Popers will remember the Crayon Pop girls and what this collaboration meant to them! CD9 presented this song at the 2016 Kids Choice Awards, and Crayon Pop was present virtually.
In 2018, this fusion between Korean and Latin singers entered the scene again. The veteran group Super Junior (together with the Dominican Leslie Grace) revived this fusion with a contagious song! As a result, "Lo Siento" became an anthem within Kpop. Listen to our playlist here to experience the euphoria of the Latin groove in Korean music.
What Are the Great Collaborations Between Korean and Latin Artists?
Let's dive into the Latin Groove in Korean Music to enjoy some of the most famous collaborations between K-Pop and Latin artists! Add the following songs to your favorites if you don't want to miss this exquisite fusion of sounds!
Give Me More (Un poco más) – V.A.V ft. De La Ghetto and Play-N-Skillz
With an exquisite combination of sounds, we can also hear phrases in Spanish in this song! It is a catchy song from the first moment, and it undoubtedly has Caribbean influences that will make you listen to this song more than once!
Magnetic – MONSTA X ft. Sebastian Yatra 
The beautiful voice of Sebastián Yatra combined with the boys of MONSTA X resulted in this masterpiece of Korean music with a Latin rhythm! It doesn't lose the essence of K-pop. But Latin America is present in the Spanish parts of the song!
Vente Pa' Ca – Ricky Martin ft. Wendy from Red Velvet 
Ricky Martin is one of the most famous singers, and not only in Latin America! His incredible voice fused with Wendy's voice gave us a song that is difficult to forget.
Demente – Chungha ft. Guaynaa
This Chungha song featuring Guaynaa is still a hit to this day! Moreover, hearing Chungha singing in Spanish is a blessing to anyone's ears! The song has an evident Latin rhythm that invites you to dance to it!
Son Malas – Jay Park ft. Mozart La Para
Jay Park also joins this list with his collaboration with Mozart La Para! With trap rhythms, this song combines Spanish with Korean and English in a catchy way. Also, we must admit that Jay Park singing in Spanish sounds very sexy!
Who Are the Notable Artists Who Contributed to the Korean Latin Music Scene?
Now that you know more about the history behind Latin Groove in Korean Music, some Korean artists, and their collaborations with Latin artists, let's get to know four groups that have integrated Latin rhythms into their songs!
KARD
Since their debut, KARD has released songs with Latin themes that have allowed them to achieve great success outside of their native country.
In fact, the majority of their fans are Latin Americans. Their fame is due to the great cultural communication they provide, in which reggaetón and dembow are present in their songs.
Their initial push came from Latin music, but they intend to show a new side of themselves by exploring other genres. However, you can find Latin rhythms in many of their songs, like Oh Nana and Dímelo.
Shall We Dance – Block B
This Block B song lives up to its name as it mixes intense rhythms that will make you want to dance to it whenever you listen to it! In addition, the choreography that the boys dance in the official MV of this song takes influences from tango.
Island – WINNER
WINNER's music (at least their latest works) integrates tropical house rhythms but with their own style. "Island" is a dance song that will transport you to sunny and tropical days. Also, it's perfect to listen to on a beach day!
Alcohol Free – TWICE
We were blown away by TWICE's song Alcohol-Free when we heard Latin influences in it! From tropical rhythms to salsa and some words in Spanish, the girls of TWICE also joined this wonderful fusion of sounds, resulting in a fresh and contagious song!
If there is something that transcends regardless of distance, it is music! And, as evidence, today, we can enjoy the Latin Groove in Korean Music! Combining K-Pop with Latin music creates a vibrant and catchy rhythm that fans still enjoy today. You can enjoy our Korean Latin playlist here! Would you like to add one more song? Tell us in the comments! Subscribe to our newsletter to enjoy more content like this, and follow us on Facebook, Instagram, X, Pinterest, YouTube, Spotify, TikTok, and Twitch to be part of our community. We will wait for you!
Click here to access the YesStyle catalog and find out about discounts on Korean fashion clothing and accessories, and also on Korean beauty products!
Sales!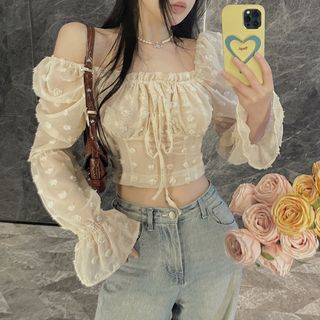 Off Shoulder Plain Crop Blouse 6190 – Blouse – Beige – One Size – $21.70
from: YesStyle.com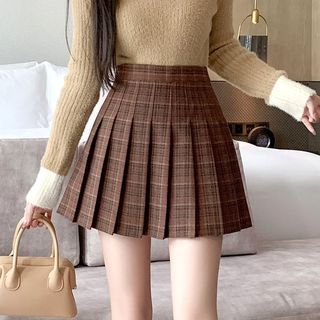 High Waist Plaid Pleated Mini A-Line Skirt – $16.40
from: YesStyle.com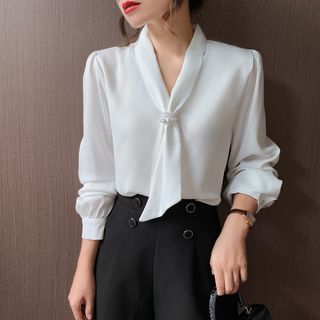 Long-Sleeve Tie-Neck Blouse / Short-Sleeve Tie-Neck Blouse – $31.80
from: YesStyle.com

Pleated Midi A-Line Skirt – $20.00
from: YesStyle.com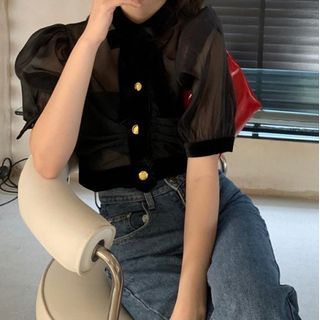 Short-Sleeve Plain Cropped Blouse Blouse – Black – One Size – $21.50
from: YesStyle.com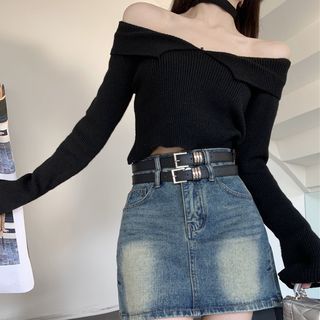 High Rise Denim Mini Pencil Skirt – $25.80
from: YesStyle.com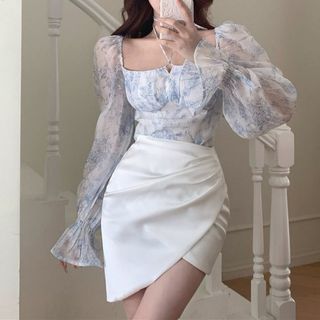 Puff-Sleeve Square Neck Floral Blouse Blouse – Floral – White – One Size – $15.60
from: YesStyle.com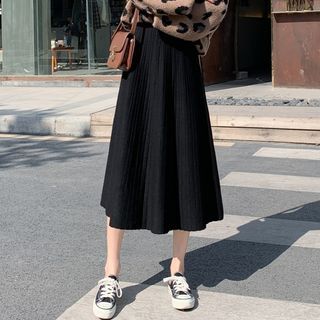 High Rise Plain Midi A-Line Skirt – $24.40
from: YesStyle.com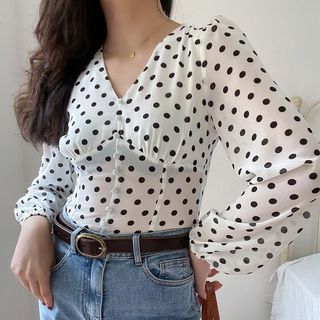 Balloon-Sleeve V-Neck Dotted Chiffon Blouse – $27.10
from: YesStyle.com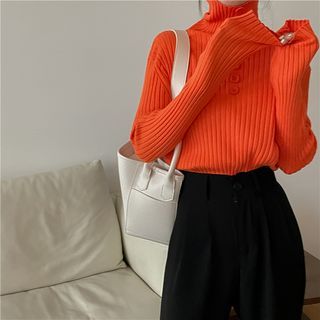 Turtleneck Plain Ribbed Loose-Fit Sweater – $27.60
from: YesStyle.com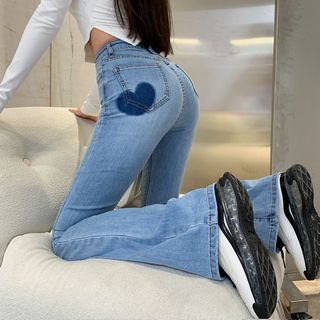 High-Waist Washed Boot-Cut Jeans – $23.76
from: YesStyle.com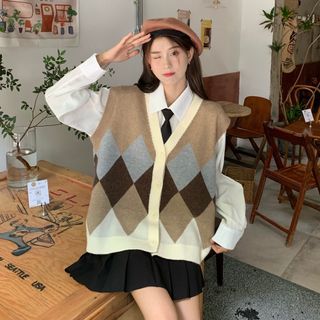 V-Neck Argyle Sweater Vest / Long-Sleeve Plain Shirt / Necktie / Set – $35.80
from: YesStyle.com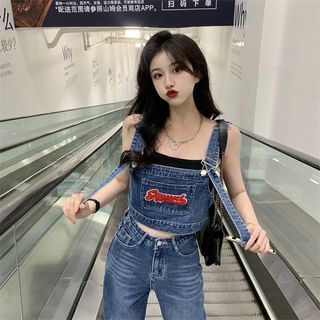 Sleeveless Lettering Denim Crop Top / High Waist Loose Fit Jeans – $23.36
from: YesStyle.com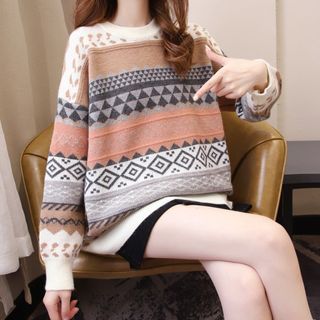 Round Neck Geometric Print Sweater – $25.30
from: YesStyle.com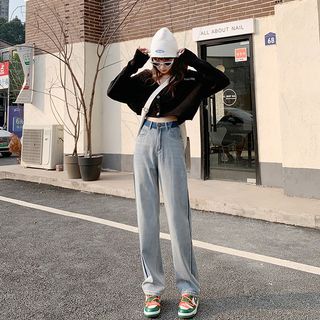 Straight Leg Jeans (Various Designs) – $24.48
from: YesStyle.com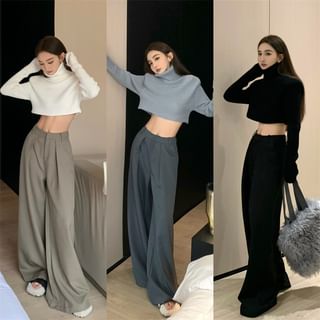 Turtleneck Plain Crop Sweater / High Waist Plain Wide Leg Dress Pants – $22.32
from: YesStyle.com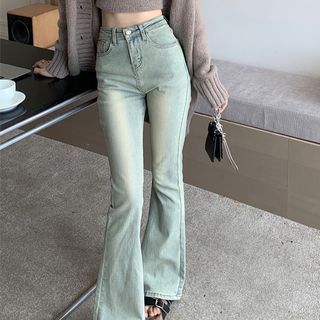 High Waist Washed Bootcut Jeans – $23.36
from: YesStyle.com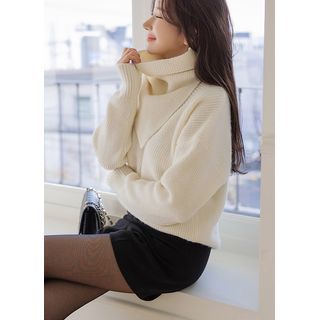 V-Neck Ribbed Sweater & Neck Warmer Set – $82.10
from: YesStyle.com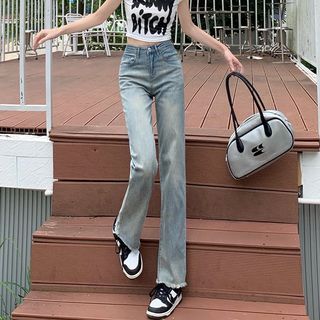 High Waist Washed Straight Leg Jeans (Various Designs) – $24.72
from: YesStyle.com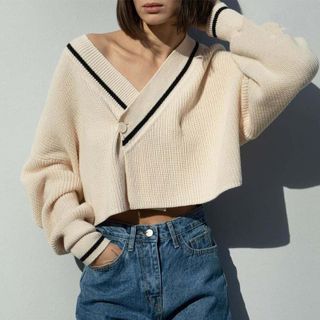 Contrast Trim Crop Sweater – $20.08
from: YesStyle.com
https://www.koreanfashiontrends.com/wp-content/uploads/2023/11/KFT-Musical-Diversity-in-Korea-Feel-the-Latin-Groove-in-Korean-Music.png
295
795
Scarled Andrade
https://www.koreanfashiontrends.com/wp-content/uploads/2021/06/KoreanFashionTrendsLogoColor.Medium.png
Scarled Andrade
2023-11-03 12:29:26
2023-11-03 15:25:04
Musical Diversity in Korea: Feel the Latin Groove in Korean Music!