In the recent months, we have been witnessing another trend become prominent in Korean fashion. We could see this even on the catwalks. Everything indicates that techwear is here to stay in K-fashion! Teachwear is a trend characterized by combining comfort, textile technology, and futuristic design to create functional garments for daily life. But with a dramatic and apocalyptic touch. Many even claim that, techwear is an apocalyptic fashion that is preparing us for the future. However, we don't want to cause paranoia or mass hysteria. So let's leave the bad omens behind and focus on what matters to us: techwear fashion. That's why today, at Korean Fashion Trends, we will present you the Korean techwear guide – everything you need to know about this trend! Are you ready to discover more of this futuristic fashion? Let's dive in!
Is Korean Techwear in Style?
Let's define this trend first to be able to dive into the depths of the Korean techwear guide. Yes, Korean techwear is a style that has become one of the favorites in the recent years, especially in Korean street fashion. Techwear-style clothing is made of lightweight yet strong textiles that protect the body.
In addition, it is waterproof and promises durability as well. Harnesses, pockets, snaps, and closures are the final details in Korean techwear style looks.
Also, add clothes to your closet such as: cargo pants, joggers, bomber jackets, combat boots, etc. Just so, you can make wearing the Korean techwear style so much easier for yourself.
The classic of this style is to dress in total black. However, you can give it a fun twist. How can you do it? By using colorful details, such as socks with vibrant tones or garments that include striking prints. On another note, clothing designed for fishing will become your best ally. Bell hats and vests with velcro pockets are the perfect complements if you want to wear the Korean techwear style. Do you want to shop for this style? Click here!
When Did Techwear Become Popular in Korea?
It wouldn't be a complete Korean techwear guide if we didn't talk about the popularity of this style that is gaining everyone's attention, inside and outside of South Korea, little by little. The exact date and moment the techwear style originated is a bit uncertain. However, during 2006 and 2007, it began to take its first steps by taking inspiration from the cyberpunk look, which has existed for several years.
However, in the 1990's, many Japanese designers experimented with performance fashion. So just like that, the first 'techwear' options appeared in the Japanese street style, where functional garments with contemporary aesthetics become increasingly popular.
In addition, the fast-paced lifestyle of the new generations led to the creation of collections that would facilitate daily activities in comfort, which is the basic principle of this trend. Some designers who helped define the techwear style, and that we know of today are, Yohju Yamamoto and Rei Kawakubo. Thanks to its popularity, techwear spread to other countries, thus reaching South Korea a couple of years ago. Therefore, it has a significant boom today, especially in street fashion. Shop for Korean techwear fashion here!
If you want to wear the Korean techwear style or any other Korean style of your choice, you can easily do it today! But, how? By clicking here! In this way, you can improve your style. Don't miss the opportunity, and shop for Korean-style accessories, clothing and Korean beauty products. Shop here now!
Why Is Korean Techwear so Expensive?
Access to our Korean techwear guide is free. However, accessing techwear garments is not, since garments of this style are generally expensive. The reason? Because of the materials. Also, for the effort and time invested in the design and manufacture of techwear garments.
In addition, perfectionism is a relevant element in the design of these garments, which is difficult to achieve without expensive materials. You can get techwear at a low cost. However, if they are haute couture, it is different because its value is higher. Do you want to shop for Korean techwear fashion, but you have a low budget? Don't worry! Click here to shop for everything that you need! And on a budget too!
3 Korean Techwear Style Outfits
Of course, in our Korean techwear guide, we couldn't pass the opportunity to give some inspiration on how to combine techwear. Do you also need inspiration? As you know too, Korean idols are an excellent source of inspiration! Idols like NCT's Mark, MAMAMOO's Moonbyul, MONSTA X's Kihyun, AESPA's Winter, and BTS's J-Hope, among others, are some of the idols who have worn techwear outfits in music videos, performances, etc., and are a perfect example of how we can take our style to another level with techwear ensembles. Try one of these three options to stylish carry the Korean techwear style!
LOOK 1
Combine black cargo pants with a crop top in the same tone. Add black Converse and accessorize with black socks. And let them be visible. Add accessories like silver necklaces and a cap with piercings. Shop here for everything you need to recreate this look!
LOOK 2
Combine a black oversized blazer that looks like a dress. Below, wear black shorts. And on top of the blazer, wear a black harness. Add some black sneakers with some high black stockings. Make sure they reach your knees, as its much more on-trend that way! Shop here!
LOOK 3
In this third and last look, combine black joggers with a black bomber jacket and a white top. If the jacket is a turtleneck, it would be so much better. Add tall black boots or combat boots to perfect this look. As for accessories, a cap, black mask, or even black sunglasses, would be excellent options. Shop here to achieve this look!
After studying our Korean techwear guide carefully, you will be able to join this trend that is currently stealing everyone's attention due to its functionality and comfort. Do you like the techwear style? Tell us in the comments, and don't forget to subscribe to our newsletter to receive notifications of our updates. Also, follow us on Facebook, Instagram, Twitter, Pinterest, YouTube, Spotify, TikTok, and Twitch. See you in the next Korean Fashion Trends blog, K-lover!
You can buy Korean-style clothing and accessories at the best prices by clicking here! In addition, you will also be able to find skincare products to keep your skin clean, fresh, and radiant! Follow us for more discounts so you can always shop on a budget for everything you need!
Get Into the Techwear Style!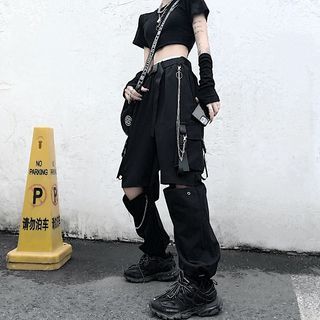 High Waist Cutout Loose Fit Cargo Pants – $24.70
from: YesStyle.com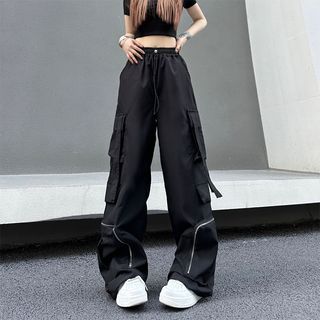 High Waist Plain Wide Leg Cargo Pants – $24.50
from: YesStyle.com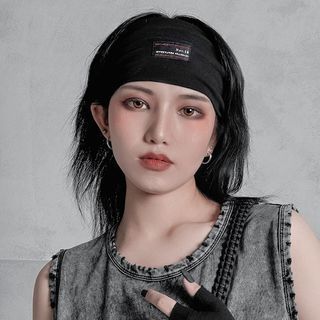 Printed Headband Black – One Size – $9.90
from: YesStyle.com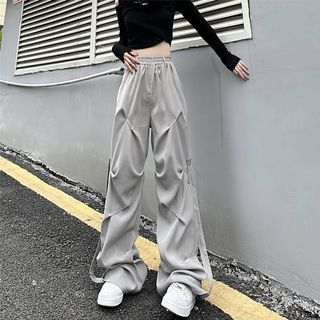 Elastic Waist Plain Loose-Fit Joggers – $31.10
from: YesStyle.com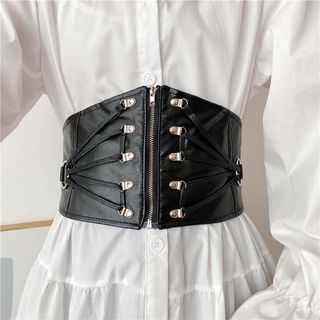 Front Zip Faux Leather Cincher Belt Black – One Size – $14.00
from: YesStyle.com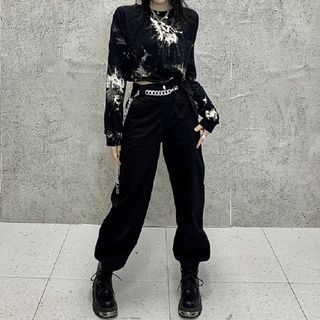 Long-Sleeve Tie-Dye Print Cropped T-Shirt / High Waist Chain Joggers / Set – $19.20
from: YesStyle.com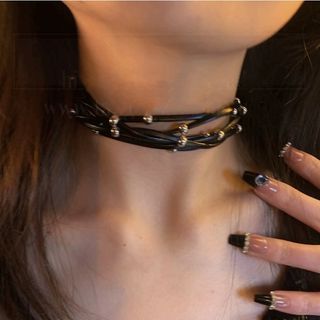 Bead Faux Leather Layered Choker Silver Beaded – Black – One Size – $5.30
from: YesStyle.com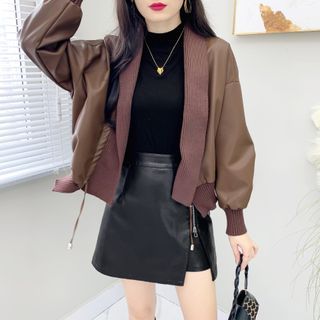 Faux Leather Knit Panel Open Front Jacket – $41.20
from: YesStyle.com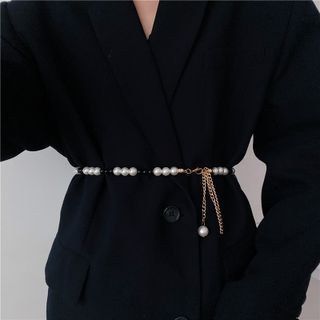 Faux Pearl Alloy Waist Chain Black & White – One Size – $9.70
from: YesStyle.com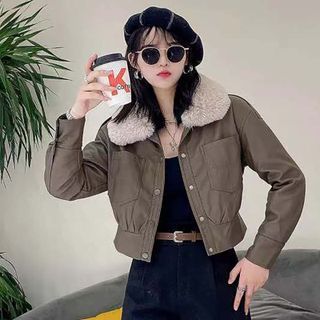 Cropped Faux Leather Jacket – $53.70
from: YesStyle.com

Platform Lace-Up Boots – $33.20
from: YesStyle.com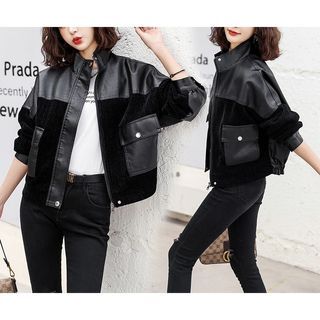 Pocket Detail Faux Leather Jacket – $56.20
from: YesStyle.com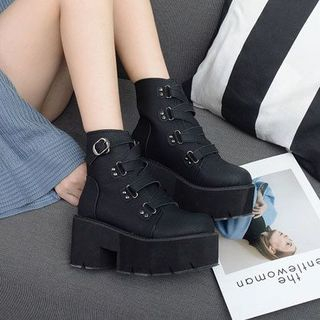 Platform Lace-Up Short Boots – $54.30
from: YesStyle.com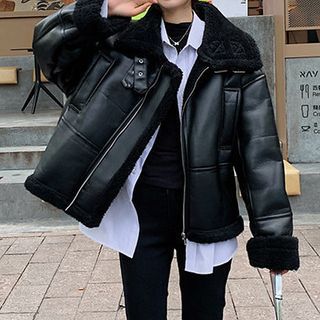 Belted Fleece Lined Faux Leather Jacket – $74.30
from: YesStyle.com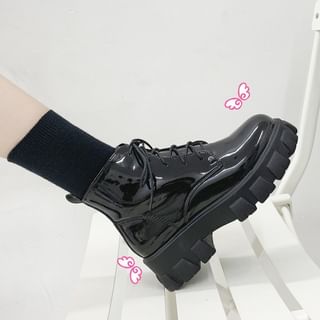 Platform Lace Up Short Boots – $27.30
from: YesStyle.com
https://www.koreanfashiontrends.com/wp-content/uploads/2023/07/Korean-fashion-trends-Korean-techwear-guide-everything-you-need-to-know-about-this-trend.png
295
795
Scarled Andrade
https://www.koreanfashiontrends.com/wp-content/uploads/2021/06/KoreanFashionTrendsLogoColor.Medium.png
Scarled Andrade
2023-07-26 12:44:41
2023-08-15 14:00:30
Korean Techwear Guide