Korean fashion trends have no limits! This fashion is suitable for all tastes and all occasions. Do you think you can't wear K- fashion when you want to go to the pool or the beach on summer days? You're wrong! The truth is that K-fashion has an infinite number of garments available for any moment. Because of that, Korean swimwear lately is a trend that you can't miss. They are garments full of color and diversity in textures and designs that you will love more than necessary. Do you want to know what are the trends in Korean swimwear? Keep on swiping and discover the best in these outfits to make you look like a model in the summer!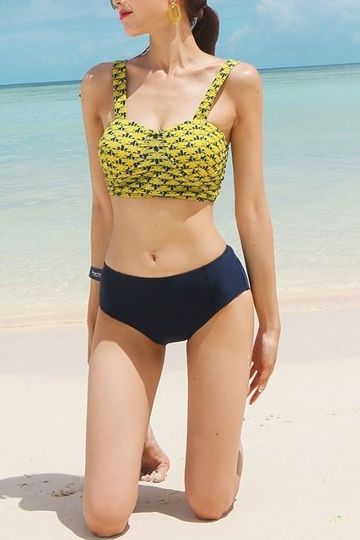 Im Banana Bikini – $51.99
But before we begin, it is significant to note that in Korea, if bikinis exist, rashguards are the most favorite Korean swimsuit for the majority. Are you interested in knowing what a rashguard is? It is a sports shirt made of spandex, nylon, and polyester. The rashguard name reflects the fact that the jersey protects the wearer from abrasions. These were created and designed in Australia for water sports such as surfing, diving, kayaking, or rowing, among many others. This garment has been popular in Korea for a couple of years, thanks to young people willing to mix Korean trends with Western ones. There is no particular reason why rashguards are famous in Korea. Maybe it is due to the conservatism that still exists in the country. The garment is more discreet. Because of that, it covers more parts of the body compared to a bikini. But we are not sure of that. However, we are sure that regardless of the reason, it is a charming trend that Koreans have been able to adapt with creativity and ingenuity. Click here.
Korean swimwear trends
Pastel colors and floral  decorations
Whether in one-piece swimsuits, two-pieces, or rashguards, pastel colors and floral decorations on prints or hems are a trend in Korean swimwear.
These costumes, in addition to playing with textures, also play with colors and shapes.
Sports, Korean swimwear
The sporty style is very present in Korean fashion. It is not only seen in everyday and casual wear but also in Korean swimwear.
These swimsuits are usually more minimalist than others. They are usually one color and have a white stripe around the edges for decoration.
Although they seem simple, the truth is that they are very stylish swimsuits.
It is a favorite among young Korean girls. In addition, they are comfortable. Click here.
Sexy corset, Korean swimwear
This Korean swimwear is more suited to the sexy style.
It is usually a whole piece, and the colors are darker, such as black or red.
They look like corsets because they are a bit tight on the torso.
For girls who love to get noticed, this swimwear is the best option because it accentuates the hips and waist.
Dynamic designs, Korean swimwear
Korean fashion strives in the designs of its garments, but also of its swimwear.
There are endless options for everyone.
You can find swimsuits with minimalist designs and prints.
You may also notice others with more dynamic and versatile designs.
Lines, dots, and phrases are some of the many patterns you can find on Korean swimwear. Click Here
Classic Bikinis, Korean swimwear
In the beginning, we said that in Korea one of the favorite swimwear is the rashguard.
However, that does not mean that in Korea, you will not find the classic two-piece bikini. You can do it with ease. This Korean swimwear is for more daring women who do not mind the conventions.
They are usually full of creative designs, but some girls prefer to wear them in neutral tones.
That way, you can accompany it with other beach clothes and accessories such as white shirts, hats, and glasses. Click Here.
Bikinis with skirt
Remember when you were little, and the bottom of your bathing suit had ruffles and looked like a skirt?
In Korean swimwear, that still exists and is trending!
Far from looking childish, these swimsuits are very creative, cute, and, above all, very feminine.
Shorts and Rashguards for boys
Korean swimwear is not just limited to women's designs. Although the variety is a bit more limited, Korean boys' swimsuits also have very colorful and dynamic garments. Koreans usually prefer to wear beach shorts or Bermuda shorts. However, many also use rashguards. All they have to do is specify which of the options suits their style. Click Here.
5 ideas of Korean swimsuits according to Idols and actresses
BLACKPINK's Jennie
This young K-pop star is considered one of the best girls in the industry who knows how to wear bathing suits. With a slash that enchanted her eyes, Jennie called out to everyone because of her long legs. Jennie's swimsuits are usually very striking, thanks to their sporty or full-length designs.
Hyomin (T-ARA)
Hyomin (T-ara) made the sun much brighter.
She is one of the most beautiful second-generation female idols.
Seeing the photos of her in bathing suits is inspiring.
Anyone would like to wear some of those models loaded with sensuality but also with minimalist touches.
Did you know you can keep up to date with all the Korean fashion trends just by subscribing to our newsletter? That's how it is! Click here and stay tuned with Korean fashion trends.
Kim Na Young
Kim Na Young catches all people's gazes on the beach when she wears a swimsuit. At 39, the actress still maintains an admirable youthful figure.
The designs that she wears in Korean swimsuits are simply beautiful and worthy of admiration.
She is one of the women who does not care about showing off her body in a bathing suit.
Whether in a two-piece or full-length swimsuit, this actress charms everyone by wearing different styles of Korean swimwear.
Ki Eun Se
The Hospital Playlist actress is ranked fourth among Korean celebrities who look best in bathing suits.
Still, at 35 years old, she maintains a beautiful figure that makes any swimsuit look beautiful on her.
We can see that she likes to wear sports swimsuits, full of prints.
She knows how to combine them well with other accessories.
Jessica Jung
The former Girl's Generation member could not be absent from these celebrities either. At 31, she still has a slim figure and a young face. It is usual to see her in photos wearing full bathing suits. She is a girl who tends more towards minimalist designs.
However, she wears more dynamic models of striped designs and many colors.
Hot summer always invites us to visit the beaches and pools to cool off a bit. Wearing Korean fashion for any occasion has never been easier than now.
There are garments in this fashion for any style and moment, even for summer days! Wear the best of Korean swimwear trends to dazzle everyone with unique and creative designs. Visit our blog every day to stay connected to K-fashion or visit our online shop for Korean women's swimwear!
We know you love Korean fashion as much as we do, and that's why you can now subscribe to our newsletter! That way, you won't miss our updates.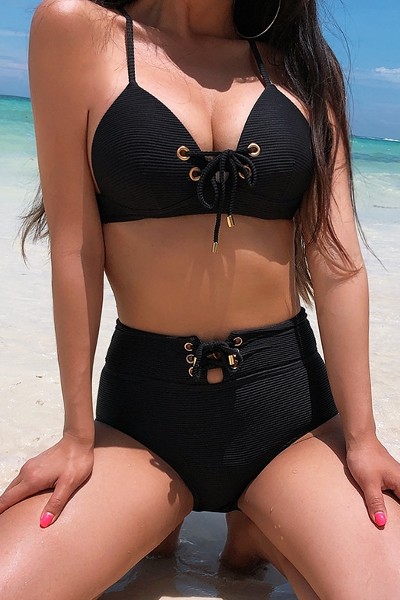 Sexy Ilet Bikini – $46.99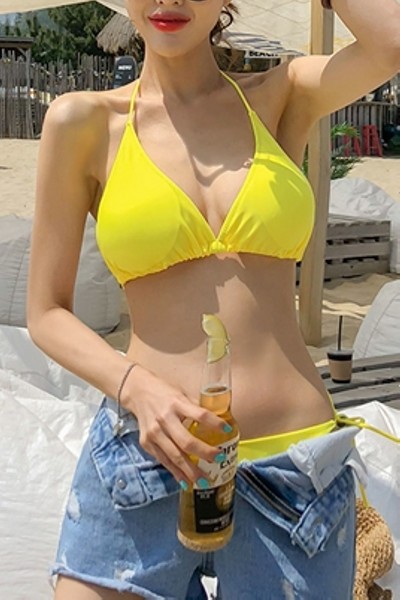 Color Must Have Bikini – $22.99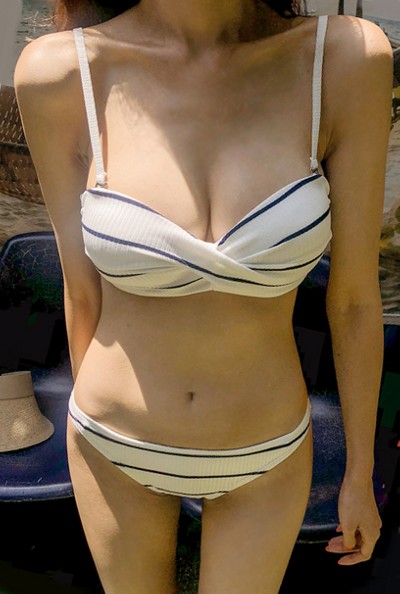 Phoris Twisted Bikini – $63.99
For more Korean swimwear visit our online shop for Korean women's swimwear!
Photo By: Alibaba.com
https://www.koreanfashiontrends.com/wp-content/uploads/2021/07/Korean-Fashion-Trends-Korean-swimwear-titulo.png
290
795
Scarled Andrade
https://www.koreanfashiontrends.com/wp-content/uploads/2021/06/KoreanFashionTrendsLogoColor.Medium.png
Scarled Andrade
2021-07-07 00:10:34
2023-10-16 18:14:00
Korean swimwear