Korean sunglasses trends 2021
Korean fashion trends are unstoppable! Do you want to get the perfect accessories? Then, you have to try wearing sunglasses. In Korea, as in other parts of the world, wearing sunglasses is a powerful idea to perfect your looks. Because of that, you should know the Korean sunglasses trends 2021. That way, you can wear Korean fashion not only in your clothes but also in your favorite accessories. Are you ready to discover the Korean sunglasses trends? Continue reading!
Why are sunglasses a trend in Korean fashion 2021?
Beyond their function of protecting us from rays, sunglasses have become a brilliant fashion accessory, not oblivious to the way of trends. Proof of their potential to elevate or give an extra touch of personality to the look is that it is no coincidence that insiders and celebrities have made them an indispensable complement to their daily outfits. You can easily see an idol or any other celebrity wearing sunglasses, especially on summer days.
13 Korean sunglasses trends 2021
RETRO AESTHETIC
Give your glasses the prominence they deserve! Retro designs with classic silhouettes and eye-catching frames are one of the hottest trends of the season. If you choose this type of lens, a tip not to fall into excess is to bet on a naïve makeup and hairstyle.
AVIATOR. Korean sunglasses trends 2021
These types of sunglasses are classic and never go out of style. Its characteristic design, with a thin metal frame, double bridge, and teardrop-shaped lenses, is still a must. Who do these types of glasses look good on? They look especially cool on thin faces or those with remarked features as they help to harmonize the features. Without a doubt, aviator lenses are a favorite among the Korean sunglasses trends 2021.
XL VERSION
Another brilliant trend that we have seen in street style and supported by celebrities and idols is oversize sunglasses. But beware, this design is not suitable for everyone. If your face is round, better avoid them no matter how much they are around. They also do not feel good if you have a small face.
WITH ROUNDED MOUNT, Korean sunglasses trends 2021
Completely round or oval glasses with circumferential lenses are very fashionable. They are for you if you have an elongated face, as they will create a sense of harmony. If your face is round, don't wear this design. The best thing to do is choose your reverse option, the square frame sunglasses.
THE SOPHISTICATED CAT EYE
They are elegant and very feminine. This type of frame continues to be one of the most demanded among the Korean sunglasses trends 2021! Get them and elevate your look instantly. The more classic ones especially triumph, with the black frame and subtle metallic details. Atype of glasses that has the added value of not going out of style.
Don't want to miss any information about K-fashion? Subscribe to our newsletter by clicking here.
IN FUTURISTIC KEY, Korean sunglasses trends 2021
Inspired by science fiction movies or sports like skiing, screen sunglasses are also among the favorites of the season. A special accessory is only suitable for most fashionistas.
SQUARE AND OVERSIZE
Glasses have a classic square silhouette. But this year, it is exaggerated to focus all eyes on this accessory. If you like to go more unnoticed, you can choose a model in sober and dark tones, but if you dare with a casual look, go for all with warmer colors such as amber or abet colorful.
FULL COLOR
This summer, sunglasses are not spared either and appear with bright and pastel colors, both in frames and lenses, bringing liveliness and fun to any look. As is natural, the color mixes with other trends. So, we will see geometric glasses in orange, square glasses in blue, or round glasses in multiple colors. Wear color in your accessories with the Korean sunglasses trends 2021.
BIG SUNGLASSES LIKE THE 70S
Retro-vintage has been in fashion for a few years. One way to wear this style is with square and rectangular frames inspired by grandfather's glasses. This vintage-inspired style of sunglasses can become a favorite with any fashionista. Practical and modern, these frames are ideal for the summer months, as they fully protect from the sun's rays that cause wrinkles.
MIRROR SUNGLASSES
Do you want to shine like the sun this summer? Then mirror frames are for you. Although they are flashy and, frankly, intimidating since it is so difficult to see your eyes with them on. These reflective glasses can have class and style. If you have lighter hair, the finish of this style of glasses in blue will look great on you. If not, you can always opt for the golden tone that will illuminate your face.
REFORMULATED AVIATOR
One of the most timeless silhouettes of all, the aviator glasses, returns for another summer but is also updated with yellow or ocher tinted lenses, full-color frames, or jewel details.
SUNGLASSES WITH GEOMETRIC SHAPES
Sunglasses with geometric shapes can be hexagonal, triangular, or polygonal. Also can have yellowish, bluish lenses or a brown design. These sunglasses for women are to be worn with style since with these glasses you will not go unnoticed.
BUTTERFLY SUNGLASSES
When you consider the latest trends in sunglasses, you will be surprised by the large amount of butterfly-shaped frames. This 2021 trend will easily outperform its Cat Eye frame, especially if you choose an eye-catching model that flaunts attractive details.
In terms of color, one should aim for the aesthetic tones of the 70s, taking care not to stray from animal patterns. A significant advantage of large butterfly glasses, apart from their outstanding fashion design, is their anti-aging protection. Thanks to the large crystals, they fully protect the sensitive skin around the eyes. Pick a pair of glasses with this design to shine with the best in Korean sunglasses trends 2021!
The good weather has arrived, the longer days and the bright sun that forces us to protect our sight. Therefore, now is the time to choose the new sunglasses that will be with us all during spring and summer.
Now that you know Korean sunglasses trends 2021, it is time for you to put this information into practice and go and buy the lenses that best suit your style! Protect yourself from the sun while you look fabulous with the Korean sunglasses trends 2021. Also, remember to visit us every day, so you don't miss out on your favorite fashions!
Did you know you can keep up to date with all the Korean fashion trends just by subscribing to our newsletter? That's how it is! Click here and stay tuned with Korean fashion trends.
Photo By: Megastar Gossip
Korean Glasses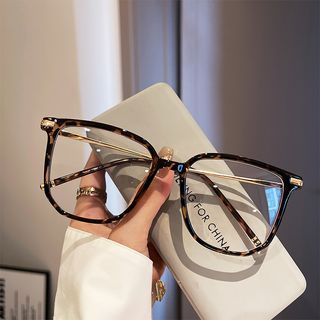 Square Glasses – $9.60
from: YesStyle.com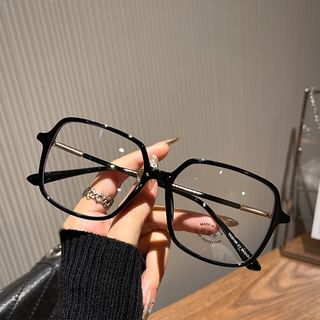 Square Glasses – $8.70
from: YesStyle.com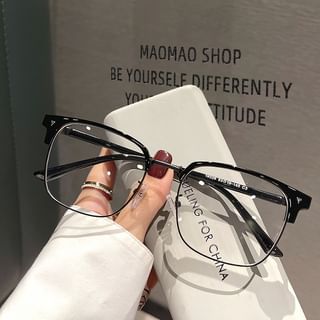 Square Glasses – $10.90
from: YesStyle.com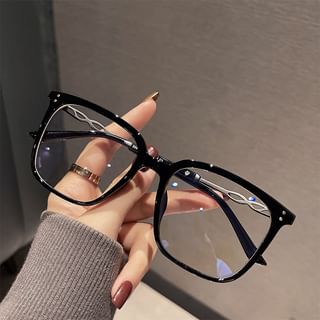 Square Glasses – $8.70
from: YesStyle.com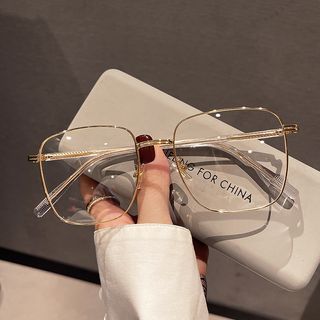 Square Glasses – $8.70
from: YesStyle.com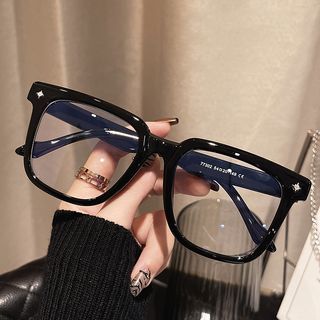 Square Glasses – $8.70
from: YesStyle.com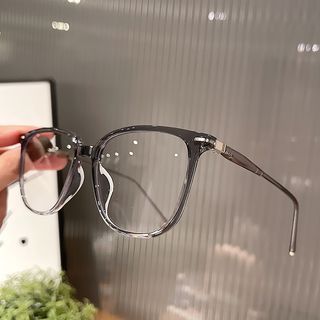 Square Glasses – $9.60
from: YesStyle.com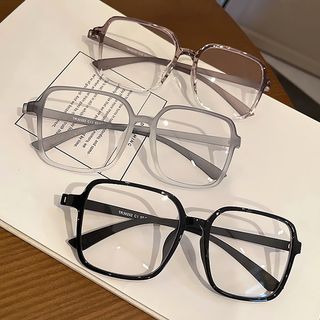 Square Glasses – $9.60
from: YesStyle.com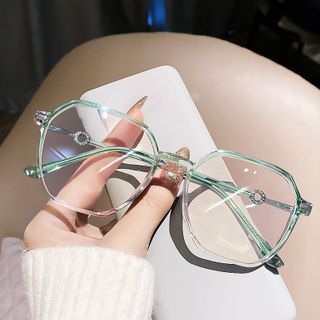 Polygon Glasses – $8.70
from: YesStyle.com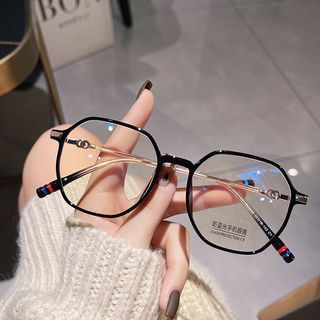 Square Glasses – $9.40
from: YesStyle.com

Square Glasses – $8.70
from: YesStyle.com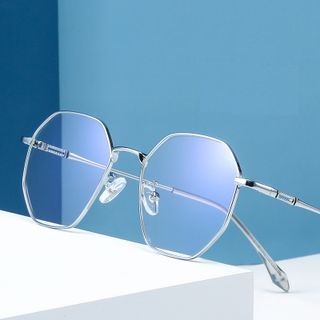 Polygon Glasses – $8.10
from: YesStyle.com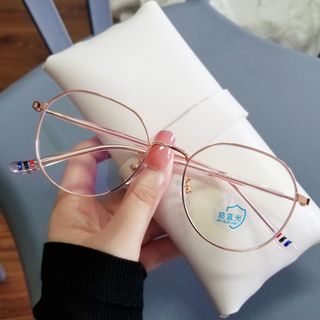 Round Glasses – $7.80
from: YesStyle.com

Square Glasses – $9.90
from: YesStyle.com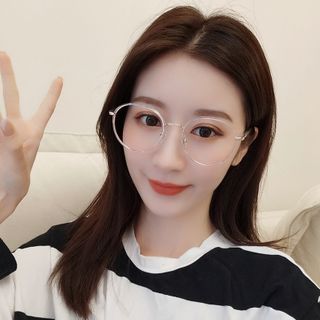 Round Glasses – $14.30
from: YesStyle.com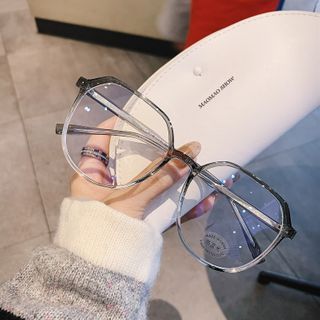 Round Glasses – $8.70
from: YesStyle.com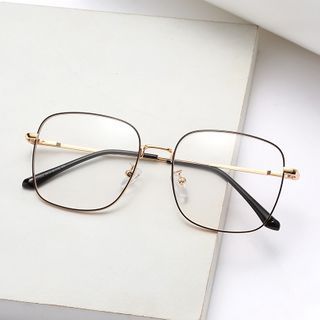 Blue-Light Blocking Square Glasses – $8.90
from: YesStyle.com
https://www.koreanfashiontrends.com/wp-content/uploads/2021/06/korean-sunglasses-brands.jpg
720
1280
Scarled Andrade
https://www.koreanfashiontrends.com/wp-content/uploads/2021/06/KoreanFashionTrendsLogoColor.Medium.png
Scarled Andrade
2021-06-25 13:35:28
2023-11-13 14:50:22
Korean sunglasses trends 2021