Beanie Up! Incorporating Beanies Into Your Everyday Wardrobe Like a K-Pop Star
Autumn is here! Every change of season brings new fashion trends. One of the accessories that stands out the most in fall 2023 is the beanie! Maybe you think it is due to their functionality, since they allow you to protect yourself from the low temperatures that begin to arrive in October. However, that is not the only reason. They are of different textures and have different designs. Also, they are an ideal complement to perfect any autumn look. So, like the K-Pop Stars, say Beanie Up, and add these statement accessories to your closet if you want the best look during this season of the year! Keep up with us to learn more about one of the most popular accessories in Korean fashion in fall 2023. Let's dive in!
Why Wear Beanies In Autumn in Korea?
This fall, our motto is Beanie Up! However, have you wondered why beanies are an excellent accessory option during the fall in Korea? We will solve all your doubts! Beanies are also well-known as beanie caps or knitted hats. Because they are warm and comfortable, they are a must-have during the colder seasons in Korea.
These hats are usually made of woven fabric to provide a soft and warm feel. Nowadays, there are many designs on these hats. You can find it with cute details, like cat or bear ears. In addition, many also decorate them with some pins or embroidered patches. So styling beanies is not only a matter of style but also of creativity! Take advantage of autumn to improve your looks with these accessories that are both versatile and a total Korean fashion statement!
Why Do Beanies Look So Good in Korean Style?
Say it loud, Beanie Up! If you want to wear Korean-style beanies this fall, or if you want to take inspiration from K-Pop stars to wear beanies more often, you first need to know why beanies look so good, which also explains why you should start looking for the perfect beanie!
Finding the perfect beanie that suits your wardrobe can become a difficult task. Yes, there are many versions and colors of this accessory in the market.
But, not every one of them excites, or adds the perfect finishing touch to your outfit. We totally get you. Also, there are just so many other reasons to start looking for the beanie that you can combine with absolutely everything.
Apart from being a statement piece, beanies help us to keep warm on the coldest days of the year. But, they also instantly upgrade any outfit from dull to cool. One of the reasons why you should cop a beanie this fall is that they compliment any outfit. Additionally, if you are a street-style enthusiast like many of us, this is a versatile piece, and adds a dash of personality to your ensembles. Shop here!
Do you want to buy Korean-style beanies but don't know where to do it? Don't worry! You can access the YesStyle catalog by clicking here. There, you can find discounts on various Korean fashion and beauty items. From clothing to accessories, shoes, makeup, and skincare products! Shop here to achieve your dream style before saying goodbye to 2023!
What Are the 3 Popular Brands That Make Beanies? 
Can famous clothing brands design beanies? Many brands add beanies to their collections! Especially streetwear brands. So, if you want to shop Korean-style beanies, you can do so here. But if you want to have some beanies from luxury brands under your radar, we will unveil three of them today. After all, many of K-Pop stars' favorite beanies are from well-known brands. Ready? Let's dive in!
The North Face
The North Face is an American outdoor recreation products company, such as hiking. This well-known brand produces clothing, footwear, and related equipment for outdoor activities.
And it was founded in 1968 to cater to climbers. Also, it is a widely used brand in Korea as well. Because by the late 1990s, the brand had expanded beyond outdoor enthusiasts.
Currently, the brand focuses on urban haute couture. Thanks to that, since the 2000s, it has been considered a label symbol of urban style.
SUPREME
It is an American urban, skate clothing and lifestyle brand. It was born in New York City in April 1994. The brand targets skate and hip-hop cultures, but also youth culture. In addition to producing clothing and accessories, the brand also manufactures skateboards.
Carhartt
Carhartt is an American brand founded in 1889. It is known for producing work clothing such as jackets, coats, overalls, vests, shirts, jeans, flame-resistant clothing, and hunting clothing. Today, the brand remains a family business.
How to Style a Beanie Like an Effortless K-Pop Star?
Ever wondered how K-Pop stars manage to look effortlessly cool and stylish, even in their casual moments? One of their secret weapons is the beanie. The beanie is not just a practical accessory; it's a fashion statement that adds a touch of charisma to any look. Here's how you can style a beanie like a K-Pop star and turn heads wherever you go!
Choose the Right Beanie
Select a beanie that fits snugly but not too tight on your head. K-Pop stars often opt for classic black, gray, or neutral-colored beanies that can complement a variety of outfits. But you can always spice things up with a bright colored beanie in different hues! Shop here.
Don't Cover Your Face!
You can wear a beanie however you want, but never allow it to cover your eyes! Covering your eyebrows and eyes makes you look bad and will only obstruct your vision. Plus, your eyebrows will be messy when you take off your hat, and K-pop stars will never approve of that! Shop here.
Master the Bedhead Look
Don't worry about perfectly styled hair. K-Pop stars often sport a messy or bedhead look when wearing a beanie. So, let a few locks peek out from under the beanie for an effortlessly cool vibe. Shop here.
Casual Or a Semi-Formal Look? It Doesn't Matter!
K-Pop stars are experts in combining beanies in casual looks but also in more elegant ones! Beanies are not just for casual looks. You can wear them semi-formally. To combine with suits, choose minimalist, classic styles and neutral colors that match the colors of your clothes. In this case, a beanie with a cuff is the best option. However, ensure it's fit is not too tight. Shop here!
Pair With Different Textures
Mix and match different textures to create visual interest. Combine your beanie with leather, denim, or faux fur for a dynamic and edgy look that's straight out of a K-Pop music video. Shop here!
Season Doesn't Matter!
You can incorporate beanies in your looks no matter the season. So, stop limiting yourself! Pair your beanie in the spring and summer seasons with tight T-shirts and basic tops for the ultimate ''I just got out of bed'' look. Shop here.
4 Different Looks You Can Recreate With a Beanie in Korean Fashion!
Below, we will unveil four options for looks to wear Korean-style beanies! Take advantage of the looks to follow them to the letter or customize them according to your preferences. Let's take a look!
Effortless Coolness
Whether you will run an errand or hangout with friends out around the block, this is the perfect option. Pair your favorite gray sweatpants with a tight, neutral colored and basic T-shirt. Accessorize with a mini backpack and a neutral colored beanie. This is the most effortless and comfortable look. And it will never fail!
Urban Spice
For an urban chic inspired look, combine baggy jeans with a layered sleeveless top or a halter neck. Pair with sneakers and a beanie. Make sure to keep a consistent flow between the colors! Let your hair be messy for the ultimate street-style look.
Winter Chic
Beanies are an amazing accessory, especially in the winter time. For this look, combine a mom jean with a turtleneck. Layer with a true to size cardigan. Pair it with a white beanie and a chic shoulder bag that will go with the look. Opt for heeled boots or chunky sneakers.
Office Casual
For this look, we will get our inspiration from Jennie. Well, kind of. Start with a turtleneck, and combine it with dress pants for a sleek finish. Add a maxi coat on top and the beanie of your choice. Either opt for sneakers like Jennie did, or incorporate a pair of chunky boots to finish off the look.
Beanie Up! Incorporating Korean-style beanies into your closet is a perfect choice if you want to look like your favorite K-Pop stars this fall! During one of the favorite seasons of many, beanies are a complete must-have both to keep you warm and to improve your style! Subscribe to the Korean fashion trends newsletter to receive notifications of our updates. Also, remember that you can enjoy our content on Facebook, Instagram, X, Pinterest, YouTube, Spotify, TikTok, and Twitch. See you soon!
Make your dreams come true! You can wear Korean fashion even if you have a low budget. Simply click here! That way, you can find the discounts on Korean fashion and beauty that YesStyle has for you. Shop here and be a Korean fashion mogul without breaking the bank!
Look cute and sporty!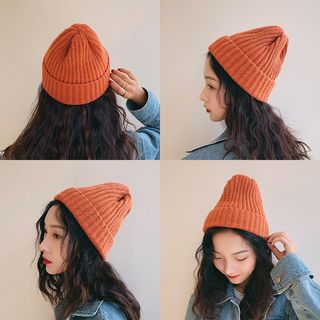 Knit Beanie – $6.30
from: YesStyle.com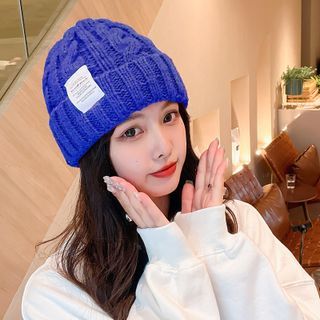 Lettering Applique Knit Beanie – $7.50
from: YesStyle.com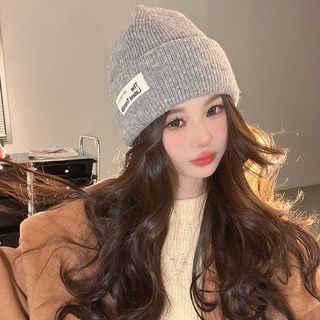 Applique Knit Beanie – $8.80
from: YesStyle.com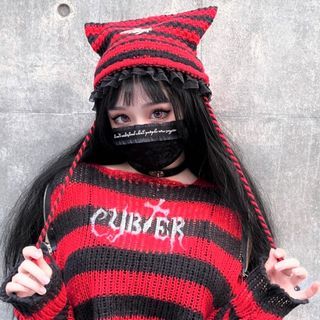 Dragon Metal Accent Cat Ear Striped Knit Beanie Red – One Size – $18.20
from: YesStyle.com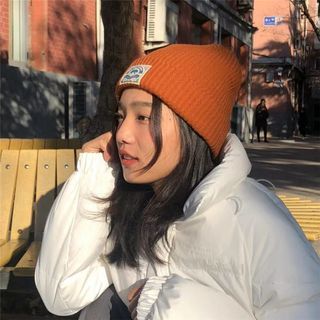 Ribbed Knit Roll Up Beanie – $9.90
from: YesStyle.com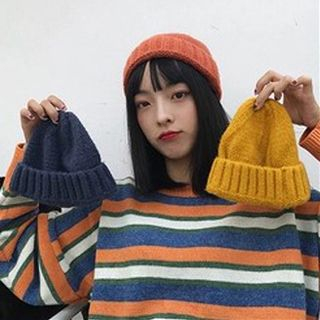 Plain Knit Beanie – $7.90
from: YesStyle.com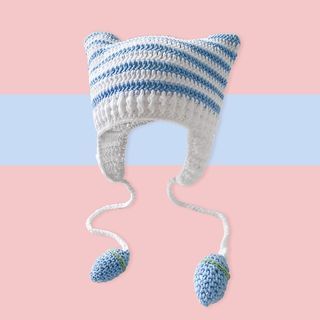 Cat Ear Striped Knit Earflap Beanie – $13.60
from: YesStyle.com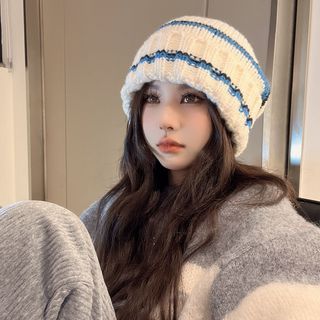 Striped Knit Beanie – $11.50
from: YesStyle.com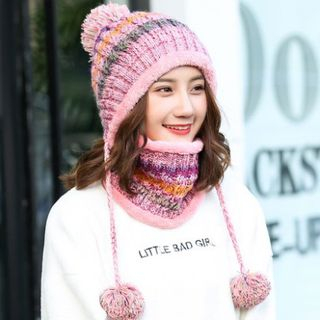 Melange Pompom Knit Beanie with Neck Scarf – $8.90
from: YesStyle.com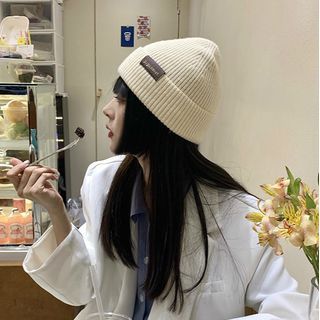 Applique Knit Beanie – $9.20
from: YesStyle.com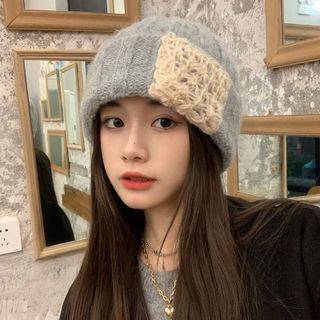 Woolen Beanie – $15.10
from: YesStyle.com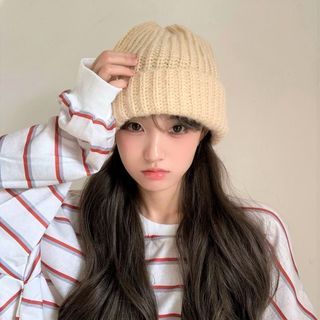 Plain Knit Beanie – $8.90
from: YesStyle.com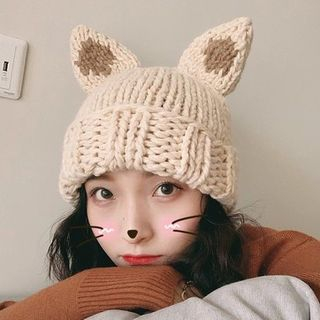 Cat Ear Beanie – $10.20
from: YesStyle.com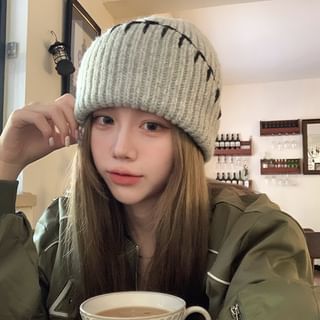 Contrast Stitch Beanie – $12.30
from: YesStyle.com

Bear Ear Fleece Beanie – $10.50
from: YesStyle.com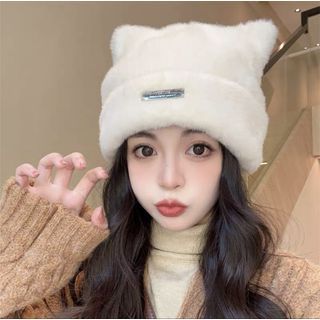 Cat Ear Faux Fur Beanie – $11.20
from: YesStyle.com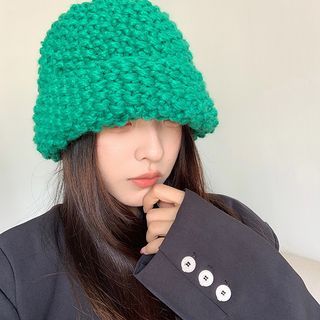 Plain Knit Beanie – $14.40
from: YesStyle.com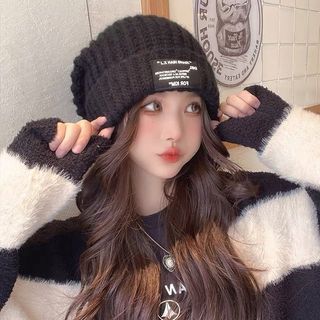 Lettering Applique Knit Beanie – $10.40
from: YesStyle.com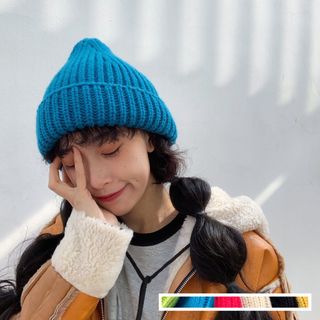 Plain Yarn Beanie – $12.30
from: YesStyle.com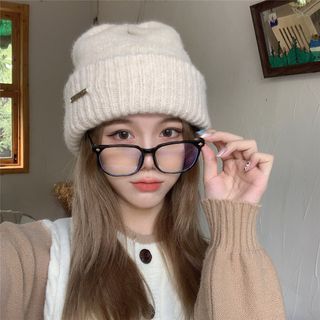 Plain Knit Beanie – $12.00
from: YesStyle.com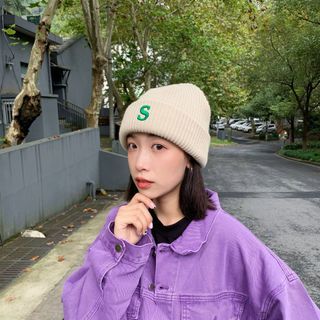 Lettering Embroidered Knit Beanie – $9.10
from: YesStyle.com
https://www.koreanfashiontrends.com/wp-content/uploads/2023/11/KFT-Beanie-Up-Incorporating-Beanies-Into-Your-Everyday-Wardrobe-Like-a-K-Pop-Star.png
295
795
Scarled Andrade
https://www.koreanfashiontrends.com/wp-content/uploads/2021/06/KoreanFashionTrendsLogoColor.Medium.png
Scarled Andrade
2023-11-15 13:30:33
2023-11-17 17:07:51
Beanie Up! Incorporating Beanies Into Your Everyday Wardrobe Like a K-Pop Star