Korean sportswear brands you should know
Korean fashion is everywhere! You can find K-Fashion in everyday clothes. But also pajamas, bathing suits, wedding dresses, and even maternity clothes. However, the list doesn't end there. Did you know that it is possible to wear the best of Korean fashion even when you train or exercise? That's how it is! Korean fashion can also be your ally to go to the gym, running, or practicing any sporting activity. Sportswear brands have boomed in many parts of the world. Korea is no exception to this global trend. In addition, they also manage to stand out thanks to their quality products and timeless designs that will make you look sophisticated even when exercising. If you want to know more about this, we invite you to discover the Korean sportswear brands you should know. Let's get started!
Tips for properly choosing sportswear
But before discovering the Korean sportswear brands you should know, we will first talk about some tips that you should consider when buying training clothes. That will help you think better about your options and make a quality purchase. Let's see!
Before buying exercise clothes, it is essential to be clear about the exercise to be performed. For example, baggy pants are not good for riding a bike because they can cause accidents. A garment that is too tight doesn't allow the flexibility and freedom of movement needed in the yoga or Zumba class. You should think carefully about what exercises you will do with the clothes you want to buy.
You must determine the measure that best suits your body. Some clothes may be smaller in size but stretch enough to do their job.
You must avoid cotton garments for high-performance activities because they do not allow much perspiration. They get wet with sweat and become more annoying. It is not the case with synthetic materials like polyester and nylon, which expel water.
You can choose shirts with new manufacturing technologies to control body temperature. Try to get clothing that also dries quickly, lasts a long time, and is antibacterial.
You can use the "layer" system. Yes, before, when talking about Korean fashion, we have mentioned the layering trend. It is also possible to transfer this trend to sportswear. You have to use the layering system in winter or if we do sports in the morning or at night. Dressing in layers includes wearing a jacket and long pants that can be "undone" or leaving shorts underneath.
6 Korean sportswear brands you need to know if you want to train wearing the best of Korean fashion
Everyone knows that well-known sports brands such as PUMA, ADIDAS, and NIKE have a share of the Korean market. However, in recent years, there has been the growth of many Korean sportswear brands that gradually make a space between the preferences of athletes and fitness people. Additionally, Korean sportswear brands offer products that help maximize performance while providing comfort. The Korean sportswear brands you should know are perfect if you want to start wearing Korean fashion when it comes to training. Here are 6 Korean sportswear brands:
The first of the Korean sportswear brands you should know is NERDY, a streetwear sportswear brand. The image of this brand is that of a child who does not grow up and does not care what others think.
Therefore, their designs are part of idols' outfits in athletic competitions and many variety shows. Also, as a result, their clothes are usually sportswear and oversized, comfortable, and brightly colored.
If you want to have a reference for this brand, you can see Korean celebrities wearing the brand, such as Zico, Dean, IU, NCT 127, and Suzy.
One benefit of the brand is that Nerdy products are sold in sets, or you can purchase the jacket and pants separately. Prices may vary depending on material and design. You can check Nerdy's official website to see what's new!
NINETY PLUS
We continue with this list of Korean sportswear brands you should know with the NINETY PLUS brand. It is a Korean brand that offers a wide variety of sports designs. In addition, they have a lot of recognition because they have considerable support from soccer and futsal players in Korea.
The concept of the brand is that of a "never give up" mentality. For that reason, the brand was named after the duration of a football match – ninety minutes. This Korean sportswear brand seeks to provide high-performance sportswear that can support athletes' performance. At NINETY PLUS, you can find everything from running t-shirts and shorts to pro gear like grip socks and compression calf sleeves.
One of the advantages of this brand is that all the items are available at affordable prices. And something that we should not overlook is that Ninety Plus offers its sportswear customization services. If you want customized products and designs, please visit the website of this Korean sportswear brand.
Did you know you can keep up to date with all the Korean fashion trends just by subscribing to our newsletter? That's how it is! Click here and stay tuned with Korean fashion trends.
GOALE
GOALE ranks third on this list of Korean sportswear brands you should know. GOALE is a new company that started by organizing various events to offer content on social networks.
They did so to contribute to and cultivate the development of football culture in Korea. Trendy, New, and Happy are the three main ideas at the heart of GOALE as a Korean sportswear brand. In addition, the brand is continuously looking for various ways to make football easy and accessible for everyone.
Their designs are innovative, comfortable, and beautiful. This brand is very active on YouTube and Instagram. They host fun soccer events, provide online training, and collaborate with Korean professional soccer players. You can visit their website or social networks to keep updated with their news.
Fourth place on this list of Korean sportswear brands you should know goes to XEXYMIX. It is a new but fast-growing Korean sportswear brand. XEXYMIX is popular with relatively young users in their 20s and 30s.
Yes, if you are in this age range, the designs of this brand are for you. Suyeon Lee founded XEXYMIX in 2015 and soon after opened the first chapter of her brand's history as a women's sportswear brand focused on yoga and pilates. You may be wondering where the peculiar name of this brand comes from.
Well, 'XEXY' comes from the word 'Sexy.' But the first 'S' is replaced by an 'X.' It is used in mathematics or science to describe the 'unknown' and 'infinite.' The brand mixes high-quality sports looks and other everyday elements to create a new eye-catching, perfect, and comfortable sports look. The brand is famous for producing flexible sportswear that supports complicated yoga and pilates movements. If you visit their website, you can keep updated with their discounts.
MCF
This list of Korean sportswear brands you should know about is almost over. And the fifth place is for the FCM brand.
If you are looking for comfortable and easy-to-wear sports and fitness clothing, FCMM is for you! It is a popular Korean sports brand among young users, not only in Korea. It also stands out abroad!
This Korean sportswear brand seeks to offer a new paradigm to the athletic perspective by providing sportswear that is not only casual, sophisticated, and elegant.
Also accessible to everyone! In addition to accessibility, the brand has welcomed popular K-Pop groups like NCT Dream as its brand ambassadors. Thanks to that, the popularity of the brand is growing every day. If you are interested in their designs, you can visit the brand's website or social networks.
And to finish this list of Korean sportswear brands you should know, we have CONCHWEAR.
This brand aims for a sleek athletic style that not only helps optimize performance during exercise. Their designs also add a fresh and elegant touch to your daily style.
CEO Park Hae-wook established the brand to offer good quality and novelty items. However, these garments provide the same level of functionality as professional sportswear.
The brand also offers sportswear collections for sports such as golf, tennis, hiking, and yoga. It is a perfect option for people who love to look good when they work out, too.
The Korean sportswear brands you should know are great for people who love to exercise and lead a fitness life but want to always look good during their workout. The designs of these brands are for the taste and needs of all, so it is worth taking a look if you want to wear the best outfits when it comes to training. See you soon!
You can subscribe to our newsletter by clicking here to stay tuned with Korean Fashion Trends.
Korean sportswear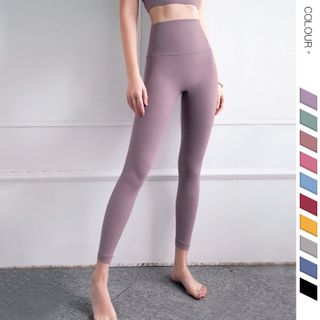 High-Waist Yoga Pants – $21.49
from: YesStyle.com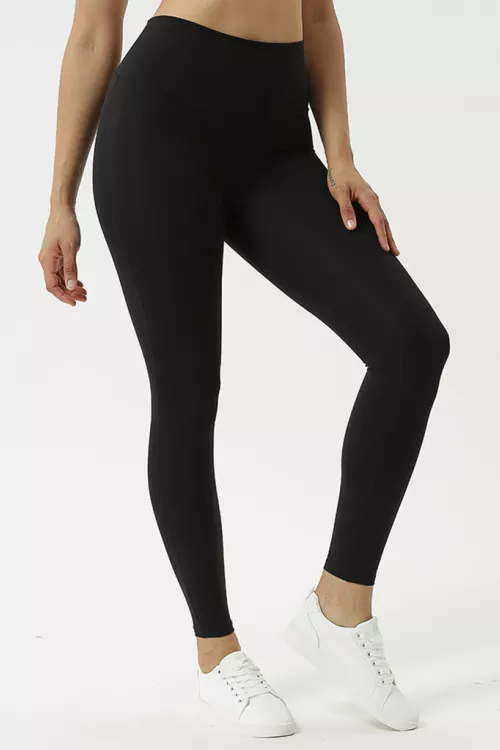 Sports Tight Fitness High Waist Ninth Pants Yoga Pants With Pockets – Black – $21.49
from: KOODING, Inc.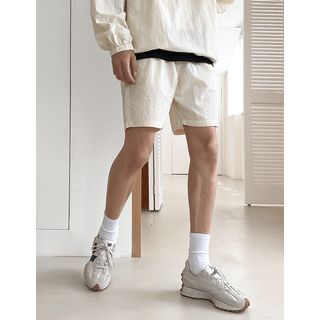 Drawstring Nylon Sweatshorts – $29.63
from: YesStyle.com

Sports Hoodie – $16.44
from: YesStyle.com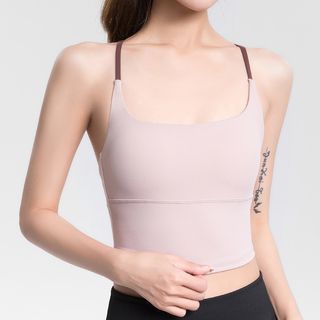 Two Tone Sports Bra Top – $17.25
from: YesStyle.com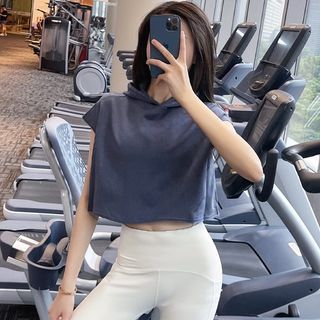 Short-Sleeve Sports Hoodie – $29.79
from: YesStyle.com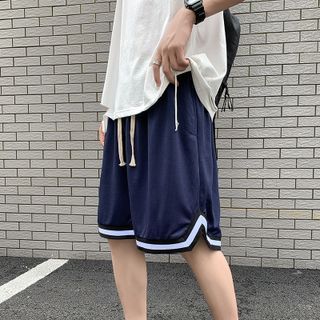 Wide-Leg Sweatshorts – $9.40
from: YesStyle.com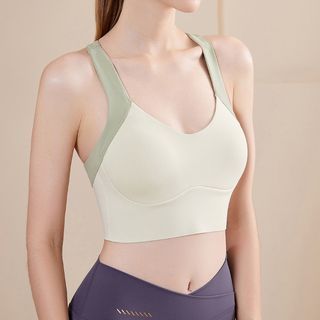 Two-Tone Sports Bra Top – $16.76
from: YesStyle.com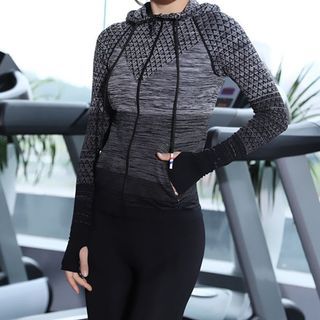 Print Hooded Zip Sports Hoodie – $27.44
from: YesStyle.com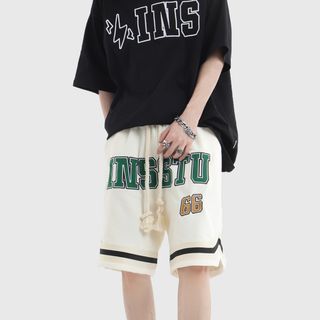 High-Waist Drawstring Letter Embroidered Sweatshorts – $27.60
from: YesStyle.com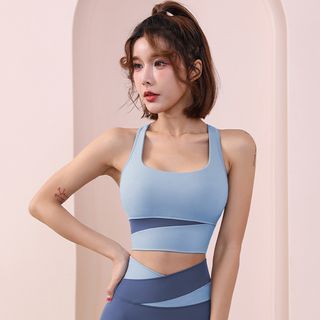 Two-Tone Sports Bra Top – $8.97
from: YesStyle.com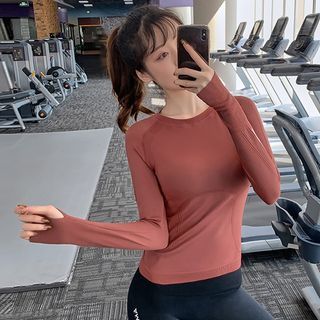 Long-Sleeve Plain Sports T-Shirt – $11.84
from: YesStyle.com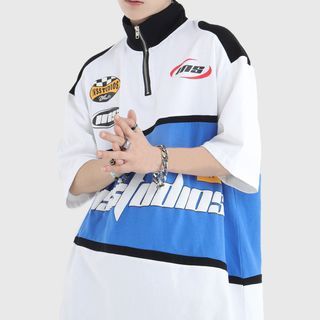 Elbow-Sleeve Half-Zip Polo Shirt – $25.20
from: YesStyle.com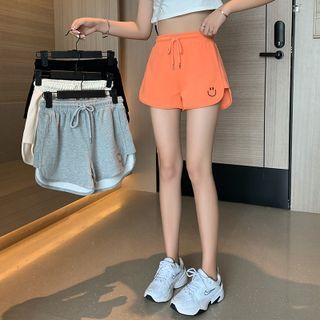 Smiley Drawstring Sweatshorts – $7.91
from: YesStyle.com

Two-Tone Sports Bra Top / Leggings / Set – $36.06
from: YesStyle.com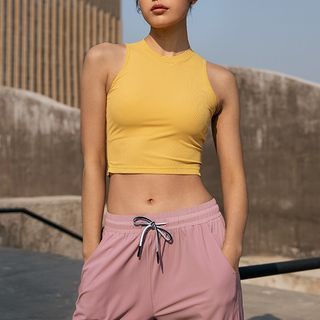 Plain Sports Tank Top – $11.39
from: YesStyle.com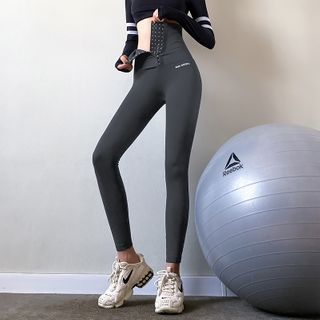 High-Waist Yoga Pants – $35.97
from: YesStyle.com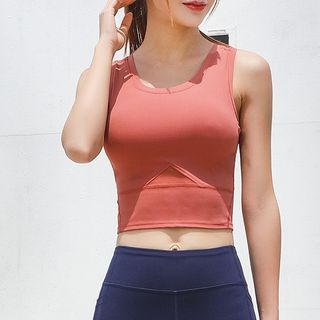 Plain Sports Tank Top – $21.56
from: YesStyle.com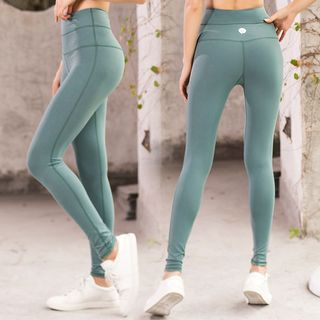 High Waist Yoga Pants – $24.11
from: YesStyle.com

Tank Top / Sweatpants / Cardigan – $15.60
from: YesStyle.com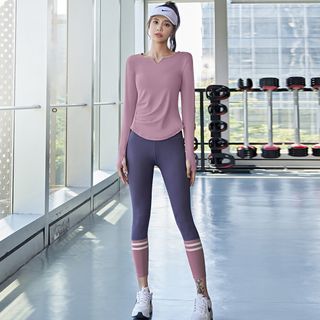 Long-Sleeve Notch Neck Plain Sports T-Shirt / High Waist Yoga Pants / Set – $26.36
from: YesStyle.com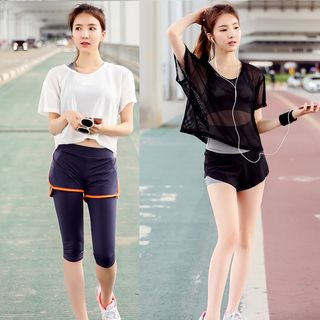 Set: Sport Bra Top + Short-Sleeve Mesh T-Shirt + Sport Shorts – $29.99
from: YesStyle.com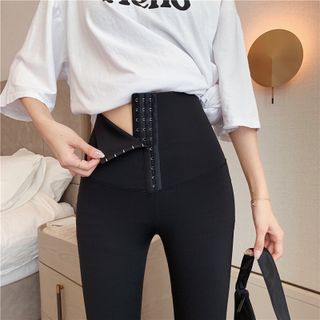 High-Waist Yoga Pants – $24.50
from: YesStyle.com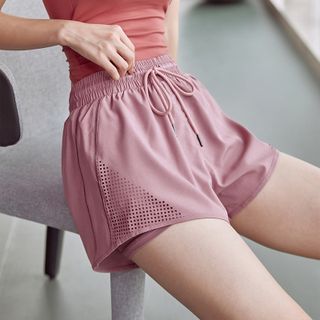 Sport Shorts – $29.01
from: YesStyle.com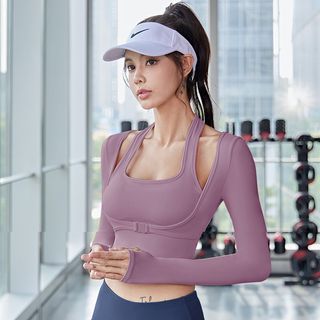 Long-Sleeve Plain Cutout Sports Crop Top / High Waist Yoga Pants / Set – $23.23
from: YesStyle.com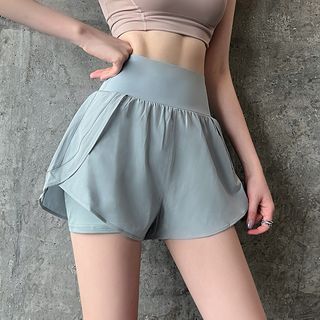 Sport Shorts – $17.53
from: YesStyle.com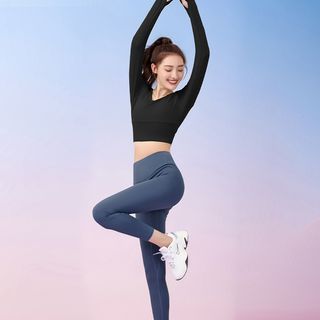 Long-Sleeve Plain Strappy Sports Crop Top / High Waist Yoga Pants / Set – $27.54
from: YesStyle.com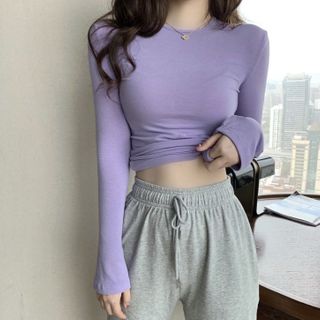 Plain Long-Sleeve Fitted Top / Drawstring Sweatpants – $15.11
from: YesStyle.com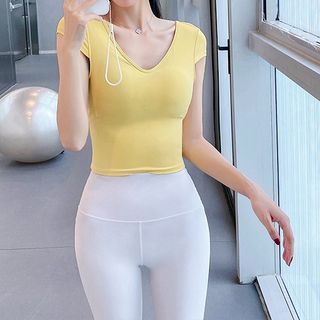 Short-Sleeve Padded Sports T-Shirt – $12.60
from: YesStyle.com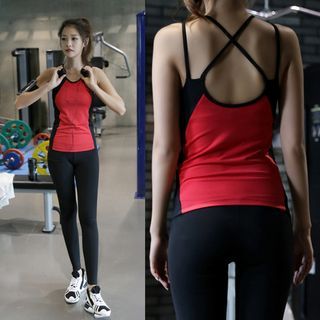 Sleeveless Color Block Sports Tank Top / Contrast Trim Sports Leggings – $19.75
from: YesStyle.com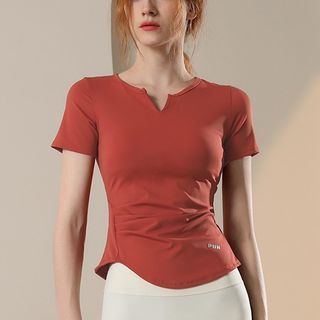 Short-Sleeve Padded Sports T-Shirt – $22.74
from: YesStyle.com
https://www.koreanfashiontrends.com/wp-content/uploads/2022/05/Korean-Fashion-Trends-Korean-sportswear-brands-you-should-know.png
290
795
Scarled Andrade
https://www.koreanfashiontrends.com/wp-content/uploads/2021/06/KoreanFashionTrendsLogoColor.Medium.png
Scarled Andrade
2022-05-26 09:06:00
2022-12-01 18:18:27
Korean sportswear brands you should know