One of the most significant pieces to put together any fashionista look are the shoes. With shoes, we perfectly complement our outfits. Because of that, it is important to find the ideal pair of shoes. Do you like Korean fashion and want to add shoes of this style to your outfit? Now, it is your chance to do it! With the Korean shoe trends 2023, you can achieve your dream look. Are you ready to discover those trends? Keep scrolling down!
What shoes are popular in South Korea?
The most popular style of shoes in Korea are casual shoes such as sneakers or tennis shoes.
When it comes to casual moments, these types of shoes are the best.
Many brands design them and are famous, so this type of shoe is never short of supply in South Korea.
There are all kinds according to your requirements. And, best of all, they are shoes that fit perfectly with almost any outfit!
Even with office outfits, like when you combine a blazer with jeans, these shoes will make your style a fashion must!
What shoe brand is popular in Korea?
If the most popular shoes in Korea are tennis, it is natural that the most popular shoe brand in Korea will be one that designs these types of shoes. Because of that, there are many stores, both national and international, that carry these shoes to all Koreans. However, the FILA shoe models seem to be the most acclaimed by all. These shoes have fashionable designs that are in the Korean style and are suitable for many sports activities. The sole of the shoe has a high-quality material. They help the feet be more stable when moving and working.
FILA shoes are suitable for all styles, both for men and women. FILA is very popular in Korea because they set their prices much lower than Nike or Adidas, and the quality is just as noticeable. Also, since BTS (one of the most famous K-pop groups of these times) became their models, FILA's shoes and clothes are even more popular. If you want to stay trendy and wear the best in Korean shoe trends 2023, FILA shoes are your best option!
Where do Koreans buy shoes?
Physical stores
If you are in Korea and want to buy the shoes in trend, you can go to well-known international brands with physical locations in South Korea such as H&M, COS, & Other Stories, Zara, Massimo Dutti, and Charles & Keith. Also, these stores often have larger shoe sizes on their websites and in stores as well. If you have trouble getting your ideal size, these stores are the best.
Online stores
Allbirds
Allbirds finally launched in Korea! And with that came the opportunity to buy more shoes for the bigger foot ladies. The online store does not offer larger sizes in all the colors with its classics, but you can find other equally beneficial options. Meanwhile, unisex styles are more generous in their sizes.  
Nike
The good thing about Nike Korea is that it offers shoes in various sizes, even down to an Asian size (small). Women and men can use their running shoes. They have a unisex function, even if the label says they are for men. Visiting their website online, many Koreans purchase their shoes. You can do it that way too.
Dr. Martens
Dr. Martens shoe designs in Korea are mostly unisex. Because of that, it is easy to find oversized shoes with them. Dr. Martens has a main branch in Garosugil, Gangnam-gu, Seoul. However, when the chances of visiting the physical stores are slim, Koreans choose to shop online. On its official website, you can find a catalog of all its designs. Try buying a pair of Dr. Martens shoes if you want to wear the best of Korean fashion on your feet.
Babinheel
Babinheel is an affordable Korean shoe store for women! They are part of the Korean shoe trends 2023, thanks to the variety of beautiful designs in women's shoes. If you want to buy them, visit the online store and take a couple of these brilliant designs with you.
Is Adidas Big in Korea?
Although FILA is a big brand in Korea, other brands are also leaders in the sports shoe market in Seoul, South Korea.
Nike and Adidas were the most popular sportswear brand with South Korean Millennials and Gen Z, with 54.6 brand power index points.
In doing so, both brands formed a top tier among sportswear brands.
So yes, Adidas is pretty big in Korea. Adidas and Nike are leaders in athletic shoes in this country, yet they are a luxury option.
Why is Adidas popular in Korea?
Founded in 1997, Adidas Korea operates 796 stores throughout South Korea. The company directly employs about 400 workers. It also runs 244 Reebok stores after Adidas acquired the brand in 2006. Adidas is popular in Korea because the sports apparel and equipment market is more competitive. Because of that, Adidas has the opportunity to shine and stand out among many brands, as its quality products are a favorite among people who have the purchasing power to buy them. In Korea, Adidas is a luxury brand. They are one of the number one sports brands since they assumed market leadership in 2013.
Adidas is obsessed with consumers. They put their consumers at the center of everything they do, and this consumer-first attitude is the key factor that strengthens their presence in Korea. They produce and deliver products based on consumer needs and also collaborate with business partners. Korea is a significant market for Adidas because it has a much more active sports and fitness population. The country's growing cultural influence over other Asian nations through drama, music, and fashion gives Adidas another reason to focus more on the Korean market.
What shoes will be popular in 2023 according to Korean Fashion?
The trends do not wait. Since they are always changing, it is possible to know from now on what are the shoe trends in 2023 according to Korean fashion. In addition to sneakers and chunky shoes (popular footwear in Korean fashion), some of the shoes that will stand out in 2023 are the following:
White ankle boots
While black boots are a practical option for winter 2023, being the only color we will never get tired of, white boots are gaining a presence in footwear trends for 2022. Whether you wear them with jeans or a flared midi dress, They are a versatile option. White may be more difficult to keep clean. Conversely, white ankle boots that have seen some life can be more rock and roll than darker shades (if you wear them with attitude). Also, white is one of the favorite colors in Korea.
Knee-high boots
Knee-high boots are also part of the 2023 footwear trend. These boots are a proposal that recovers the over-the-knee models that were successful a few seasons ago. The boots climb up the leg, covering the knee and, in its most extreme version, climbing to the thigh.
Platform shoes
Platform shoes are also a great bet in the 2023 footwear trends according to Korean fashion. They've dominated the summer and will be very present in 2023. Theatrical and excessive and as much loved as hated, platform shoes are part of the favorites in 2023.
You can wear Korean fashion, even your feet! Wearing some shoes is a great idea to wear Korean shoe trends 2023! Don't wait any longer and buy the pair of shoes that best suit your style. Remember to visit us every day to stay informed about everything that happens in Korean fashion.
Subscribe to our newsletter and stay tuned for everything related to Korean fashion by clicking here!
korean style sneakers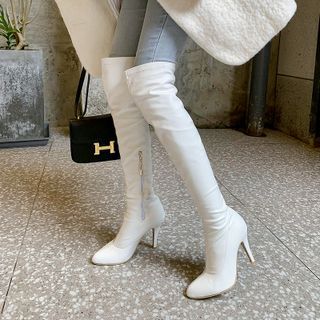 High Heel Over the Knee Boots – $31.95
from: YesStyle.com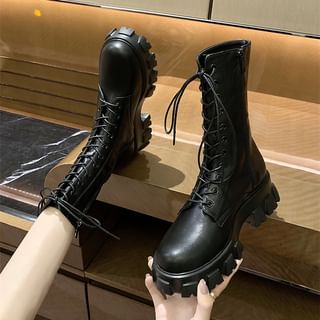 Lace Up Platform Boots – $38.40
from: YesStyle.com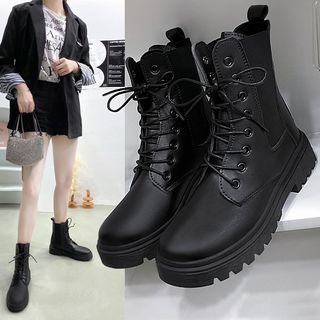 Faux Leather Lace-Up Short Boots – $20.52
from: YesStyle.com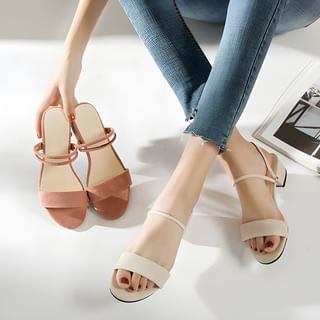 Block Heel Two-Way Sandals – $18.70
from: YesStyle.com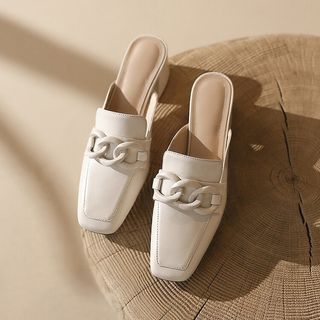 Chain Detail Block Heel Loafer Mules – $18.36
from: YesStyle.com

Embroidered Lace Up High Top Sneakers – $35.10
from: YesStyle.com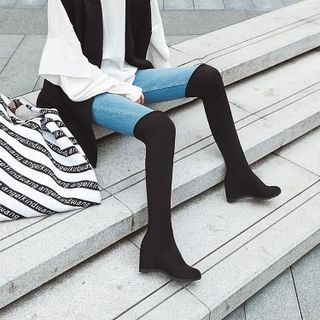 Faux Suede Hidden Wedge Over-The-Knee Boots – $31.40
from: YesStyle.com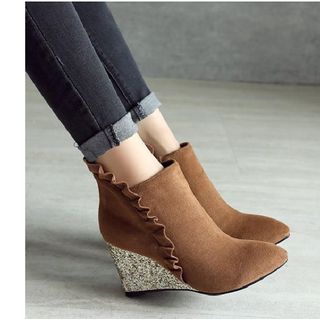 Platform Wedge Short Boots – $23.00
from: YesStyle.com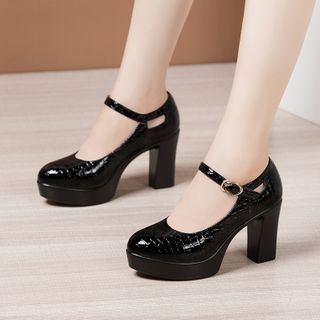 Platform Chunky-Heel Mary Jane Shoes – $50.10
from: YesStyle.com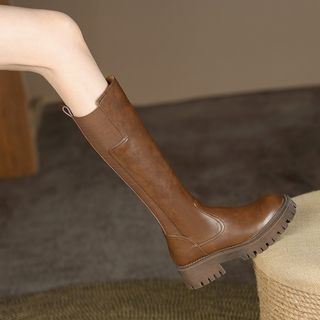 Platform Chunky Heel Tall Boots – $42.21
from: YesStyle.com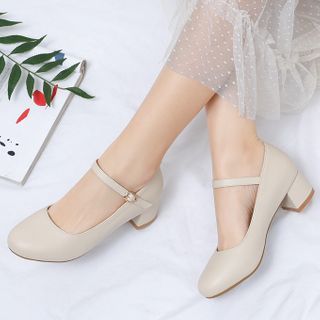 Round-Toe Block Heel Mary Jane Pumps – $44.90
from: YesStyle.com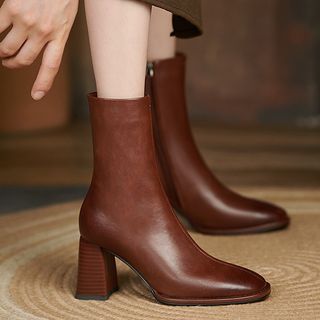 Block-Heel Pointed Short Boots – $25.62
from: YesStyle.com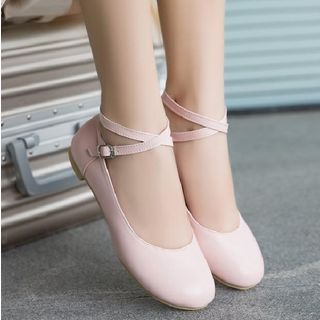 Cross Strap Mary Jane Shoes – $22.60
from: YesStyle.com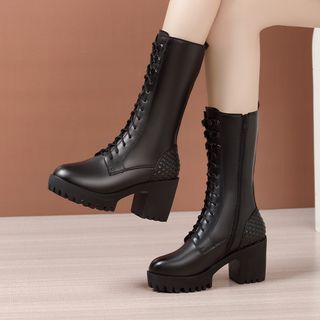 Pointed Platform Chucky Heel Mid-Calf Boots – $69.02
from: YesStyle.com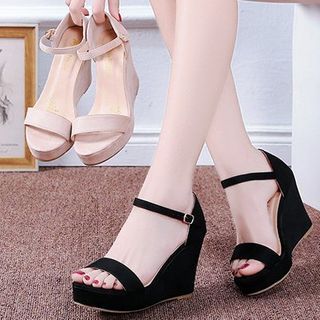 Wedge-Heel Ankle Strap Sandals – $31.40
from: YesStyle.com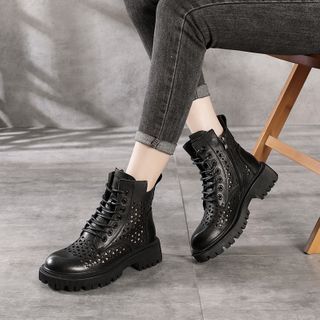 Genuine Leather Perforated Platform Short Boots – $28.40
from: YesStyle.com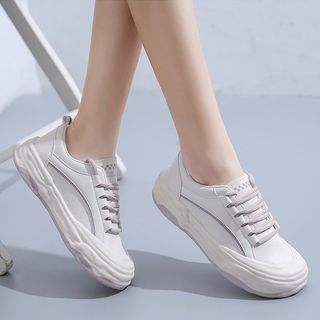 Lace Up Sneakers – $29.70
from: YesStyle.com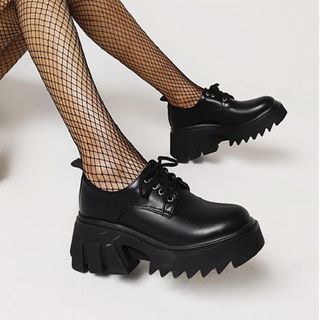 Platform Lace-Up Shoes – $21.52
from: YesStyle.com
https://www.koreanfashiontrends.com/wp-content/uploads/2021/07/Korean-Fashion-Trends-Korean-shoe-trends-2021-titulo.png
290
795
Scarled Andrade
https://www.koreanfashiontrends.com/wp-content/uploads/2021/06/KoreanFashionTrendsLogoColor.Medium.png
Scarled Andrade
2022-12-02 07:04:25
2023-04-14 17:23:58
Korean shoe trends 2023