If you like Korean fashion, you may have already noticed that it is full of new clothes and accessories. However, in K-fashion, you can also find nice fashionable shoes. Yes, shoes that you can easily find in all models and designs! That is thanks to Korean shoe brands that have youthful and trendy collections available for both men and women. If you are a footwear fan and want to update your shoes with a pair of Korean fashion shoes, you should not miss this article. Here you will get to know the best Korean shoe brands. Let's find out what those brands are!
10 Korean Shoe Brands
YUUL YIE, Best Korean shoe brands
It is a Korean brand viral on Instagram. You can find them by searching for them with their Instagram user @yuulyie_official.
Founded by Sunyuul Yie in 2010, Yuul Yie features custom-made Italian leather shoes, the finest in materials. With high quality and its reflection of the love of casual fashion, Yuul Yie has been a recognized brand among girls.
These brand's designs are totally out of the ordinary. They are different from what we always see and unique. Its factory is in Korea, where the brand develops its details to find exclusive and concise designs for each season.
Their online store has loafers, pumps, boots, and even some bags that will integrate perfectly with your shoes that you can buy and order almost anywhere in the world. If what you are looking for is comfort and style, you will undoubtedly love Yuul Yie. Above all, its autumn-winter 2018 collection, which had the collaboration of Rejina Pyo, an English brand. Because of that, it is part of the best Korean shoe brands.
DOMBA
This brand created a new wave of shoe trends among young people.
It achieved this thanks to its guaranteed quality products, elegant designs, and affordable prices. The shoes of this brand have a casual and eye-catching design.
They never go out of style. They are suitable shoes for men and women. Also, you can mix them with many different fashion styles.
These shoes give users a great experience thanks to the fact that they are also comfortable.
MLB, Best Korean shoe brands
MLB stands for Major League Baseball, the professional sports organization for the game of baseball. The symbol of the organization is the image of the legendary baseball player Jackie Robinson.
The brand manufactures fashion products, shoes, bags, caps, and accessories inspired by the logos of the great baseball teams of the MLB organization. It is not only famous for the material of its products.
They are also popular because they appeal to shoe lovers for its elegant designs, patterns, and colors. You can combine the shoes of this brand with all styles, from the most dynamic to the most elegant or feminine. This brand is among the best Korean shoe brands thanks to its versatility and quality.
SAPPUN
It is a Korean footwear brand founded in 2017 in Seoul. Sappun has only been operating for a few years.
But it is popular with many women in Korea and throughout Asia thanks to its variety of designs aimed at its star client: women.
This brand is famous thanks to its wide range of colors and affordable prices.
You can wear a skirt when wearing the shoes of this brand since they have collections of boots, loafers, and flats.
ROW, Best Korean shoe brands
The models of this brand are the favorites among many people today. That's because they have Korean designs that are suitable for a myriad of sports activities. The sole of the shoe is of high-quality material. That is why they are shoes that help the feet remain more stable when moving.
In addition, FILA shoes are suitable for all styles and can be used equally by women and men. FILA is very popular in Korea because its prices are much lower than Nike or Adidas. Also, from BTS, who are models of the brand, FILA's shoes and clothes became more popular.
SOVO
SOVO shoes are diverse.
Garments of different styles can accompany these shoes.
Many of the shoes of this brand are made by hand to guarantee a brilliant, finished product.
Because of that, the price of these shoes is a bit higher.
In addition, the quality of the shoes is guaranteed not to damage the feet of the users.
KOLCA
It is a Korean fashion sport shoe brand.
Kolca created a distinctive new concept of elegance and sophistication in Korean fashion.
The products are simple, and their designs are in neutral colors, making them very suitable for everyday use.
In addition, they are easy to combine with different styles of clothing.
MONOBABIE
This brand knows how to stand out through a collection of shoes with meticulous hand stitching.
Their designs are unique and made of high-quality materials.
MONOBABIE shoes appeal to women with their luxurious designs and bright colors.
It is one of the favorite brands of many Koreans for being one of the best Korean shoe brands.
SHOOPEN
SHOOPEN offers a wide range of shoe styles. The shoes are suitable for everyone from children to seniors. They have collections in canvas shoes, sports shoes, ankle boots, and even slippers.
This brand is well known among shoe lovers in Korea thanks to its affordable prices and pleasant designs.
One advantage of shopping at SHOOPEN is that you can buy any footwear at low prices. In addition, they provide a versatile range of styles to suit all audiences.
If you are looking for everyday shoes, SHOOPEN is your place. Not for nothing is part of the best Korean shoe brands.
PINKELEPHANT
Following the soft and delicate style, the shoes of this brand make women fall in love. PINKELEPHANT follows the trends in Korean fashion and responds to customer needs. PINKELEPHANT is a symbol of elegant feminine style, but there are also numerous young and dynamic footwear models.
If you want to renew your closet with new clothes and shoes, think no more! Korean fashion has everything you need and more. Because of that, the best Korean shoe brands put at your disposal many options so that you can complement and perfect your style with perfect shoes. Remember to visit us every day to stay connected with the world of Korean fashion!
Popular Korean Shoes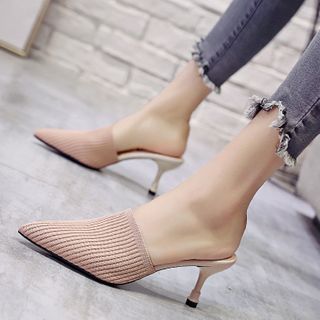 Pointed High Heel Mules – $26.50
from: YesStyle.com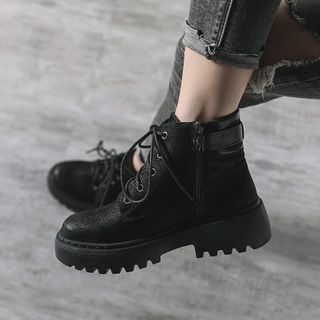 Lace-Up Buckled Short Boots – $40.20
from: YesStyle.com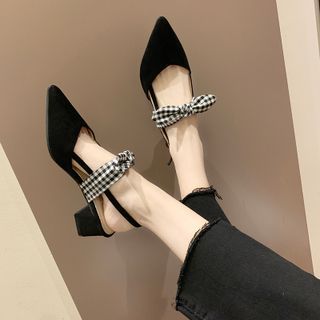 Block-Heel Pointed Slingback Sandals – $28.80
from: YesStyle.com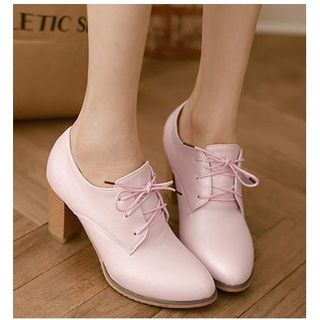 Lace-Up Chunky Heel Shoes – $39.40
from: YesStyle.com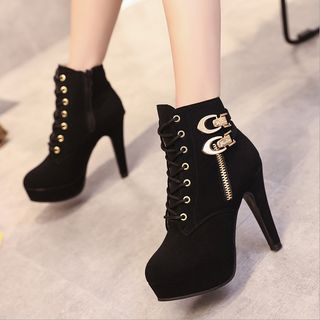 High Heel Lace Up Short Boots – $37.50
from: YesStyle.com

Block-Heel Over-The-Knee Boots – $61.90
from: YesStyle.com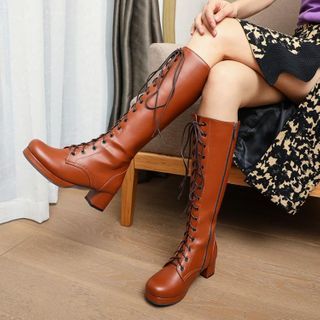 Block Heel Lace Up Tall Boots – $67.60
from: YesStyle.com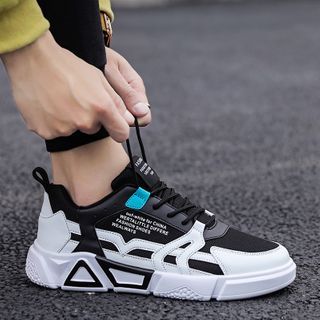 Fashion Lace-Up Sneakers – $36.30
from: YesStyle.com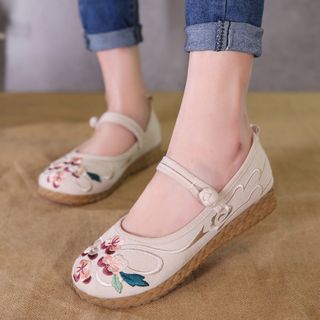 Flower Embroidered Frog-Button Mary Jane Shoes – $31.70
from: YesStyle.com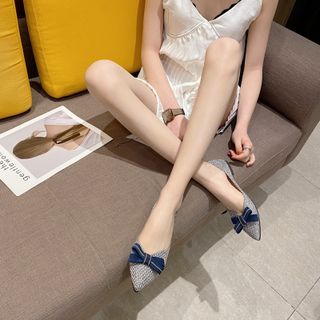 Pointed Woven Flats – $37.00
from: YesStyle.com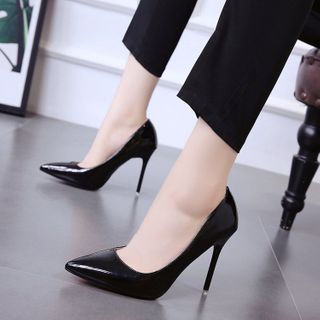 Pointed Toe High Heel – $28.90
from: YesStyle.com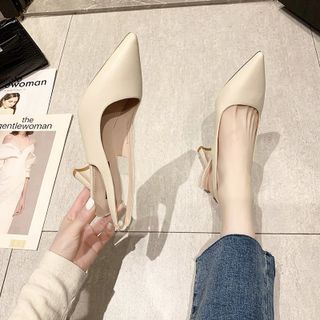 Chunky-Heel Pointed Slingback Sandals – $29.10
from: YesStyle.com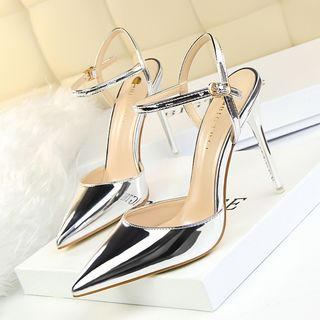 Wet-Look High-Heel Sandals – $34.10
from: YesStyle.com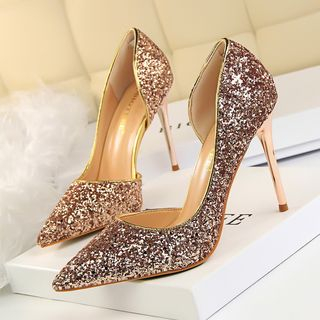 Glitter Pointy Stilettos – $35.50
from: YesStyle.com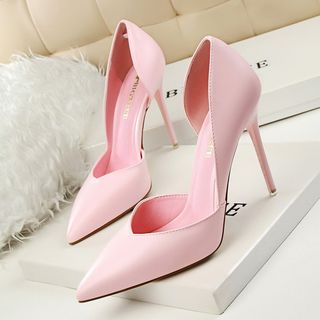 Faux-Leather Pointy Stilettos – $35.50
from: YesStyle.com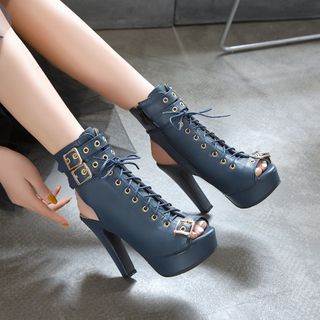 Peep Toe Buckle Accent High Heel Platform Boot Sandals – $60.50
from: YesStyle.com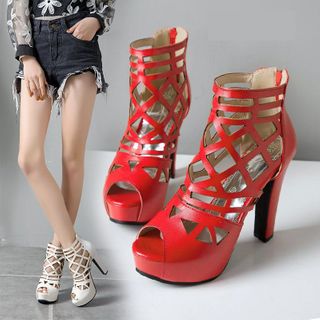 Platform Chunky-Heel Gladiator Sandals – $41.60
from: YesStyle.com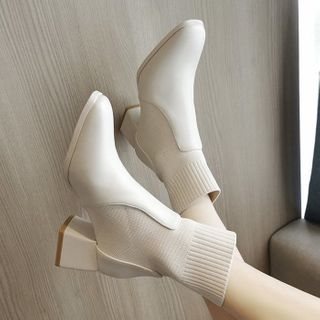 Block Heel Short Snow Boots – $36.40
from: YesStyle.com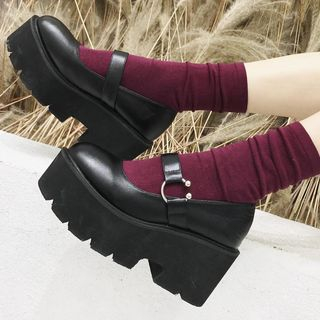 Platform Wedge-Heel Mary Jane Shoes – $49.30
from: YesStyle.com

Rhinestone Pointy Pumps – $122.80
from: YesStyle.com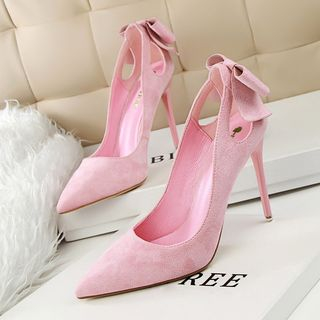 Bow-Accent Pointy Stilettos – $35.50
from: YesStyle.com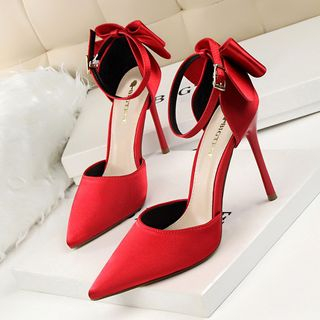 Bow-Accent High-Heel Sandals – $35.50
from: YesStyle.com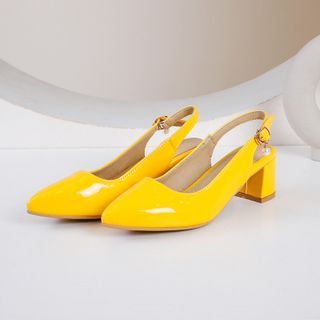 Block-Heel Slingback Pumps – $17.00
Retail Price: $42.50
You Save: $25.50
from: YesStyle.com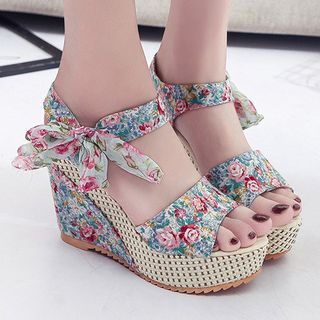 Floral Print Platform Wedge Sandals – $29.10
from: YesStyle.com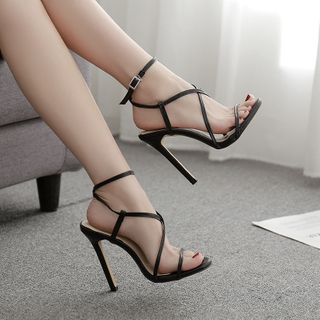 Ankle-Strap Crisscross High-Heel Sandals – $37.70
from: YesStyle.com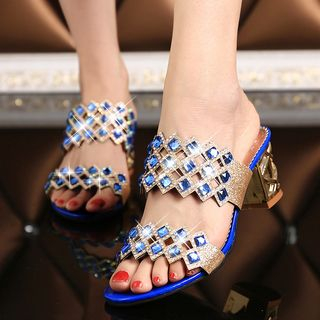 Block-Heel Rhinestone Slide Sandals – $27.40
from: YesStyle.com
https://www.koreanfashiontrends.com/wp-content/uploads/2021/06/Korean-Fashion-Trends-Best-Korean-shoe-brands-titulo.png
290
795
Scarled Andrade
https://www.koreanfashiontrends.com/wp-content/uploads/2021/06/KoreanFashionTrendsLogoColor.Medium.png
Scarled Andrade
2022-07-08 10:45:19
2022-08-08 23:26:45
Best Korean shoe brands