Korean fashion is available in any clothing. While K-fashion is known for its different styles of clothing and accessories, it also involves other essential items. Due to that, the Korean lingerie trends are also within the repertoire of this fashion. If you want to renovate your lingerie, you need to know the trends in this garment type. This way, you will not only wear the Korean fashion you show everyone. You will do it also in your underwear.
Trends in Korean Lingerie
Neutral colors, Korean lingerie trends
Unlike the type of underwear we are used to in the West, Korean lingerie leans more towards neutral, light, and nude colors. However, there are more daring shades in Korean lingerie trends. Many Korean lingerie garments are in those shades, but trends give prominence to light colors because they are more discreet and are more hidden under clothing.
Click here to shop for Korean Lingerie now
The basic bras or tops, Korean lingerie trends
The basics will always be in Korean fashion trends. The simplest underwear in neutral tones is perfect for any moment. Basic bras or tops will also be present in all seasons. Garments without underwires and with comfortable materials are ideal for every day. It is one of the favorites in Korean lingerie trends.
Sporty underwear
There has always been the idea that underwear should be full of delicacy and romantic details. But currently, a new trend is taking over that has sporty details, wide elastic, and fabrics like cotton. This type of lingerie is the favorite of many Korean women. It is a type of underwear that exists in blouses or panties.
High cut panties
These panties are a classic that will not go out of style in Korean lingerie. They are perfect for when you want to hide the abdomen and also stylize your figure. They are ideal with your high-cut skirts, pants, or shorts.
Tight-fitting underwear
This type of lingerie is so popular among Korean women. The material of this lingerie is of quality and adjustable fabric. It adheres to the body, and its lines are not noticeable under clothing. It is ideal with dresses or tight clothing in general. Garments of this type fit like a second skin and prevent seams from digging into the body. Korean women love comfort. So this is one of your top choices in Korean lingerie trends.
Bralettes
Comfortable bralettes without wires or protectors are one of the most popular styles of underwear this year. They can look simple or come with sexy embroidery, lace, or mesh inserts. Also, for women with small breasts, bralettes are the perfect alternative to classic underwire bras. If you have a large bust, it is not always easy to find the right bralette. For women with large breasts, bralettes with extra-wide straps and an under-bust band are more suitable. They are a garment that Korean women wear when they prefer something more daring and out of the ordinary. Because of that, they are among the latest Korean lingerie trends.
Bodysuits
Korean lingerie trends are betting on garments that fit the body. And garments marking the silhouette in a very subtle and elegant way. That is why bodysuits are the protagonists of the moment. They are a safe bet. You can also wear them with a shirt. Lately, it is one of the most popular lingerie garments in Korea.
Silk and satin underwear
Korean women love the delicate fabric of this lingerie. Silk and satin are comfortable on the skin, especially in the summer. And they are also stylish. Not surprisingly, the material is now conquering Korean lingerie. In 2021, delicate silk and satin items are also available in Korean lingerie fashion, besides comfortable cotton bras and panties.
Subscribe to our newsletter and stay tuned for everything related to Korean fashion by clicking here!
3 Korean Lingerie Brands You cannot miss
Vivien
Vivien is a Namyeung signature brand that has been the leading lingerie line in Korea for 35 years.
Its feminine and varied designs are more than adequately suited for women between 20 and 50 years of age.
However, even if you don't fit into this desired customer spectrum, I'm sure this brand's bras will look fabulous on you too.
Solb
Solb seems to be the current favorite lingerie brand among K-Pop stars.
A quick Google search brings up a slew of Korean celebrities, such as Nine Muses' Kyungri, Rainbow's Woori, and famous underwear model Minyoung loving this Korean lingerie brand.
Because a bra size in Korea is 75ª, most countries' lingerie brands offer incredible options for our small breast needs. Solb itself has a range of vibrant and youthful styles that will add a unique touch to your current selection of bras.
Chuu
Chuu is an adorable Korean fashion brand that designs Korean lingerie (besides designing garments such as jeans, blouses, and dresses).
With affordable prices, Chuu wants to help all women to express their personalities and to be able to love themselves.
What lingerie do idols wear when they are on stage?
When on stage, idols often wear sports lingerie like Calvin Klein's non-wired bras. The fabric of this type of lingerie is thick and resistant. It is also waterproof.
Because of that, they are resistant to lingerie, and they also provide shape to the body. Additionally, stylists from all-female idol groups also carry a bag full of underwear tops and pants in three colors: white, black, and nude.
They do not use a specific brand. But they prefer that idols wear something that isn't too baggy and adheres well to the body.
And also be comfortable. When wearing special outfits, such as off-the-shoulder tops, idols wear sheer straps, and at other times, they use duct tape to prevent clothing from slipping up or down. Most of the time, they wear nude-colored lingerie.
Korean lingerie is beautiful, sometimes simple, and sometimes more daring. As you can see, it is lingerie that is not very different from others. However, Korean lingerie has high-quality fabrics. Because of that, it is a favorite among many Western women. If you are looking for quality lingerie and want to continue trying Korean fashion, you can achieve it by following the Korean lingerie trends. Visit this blog every day to keep track of K-fashion trends!
Don't want to miss any information about K-fashion? Subscribe to our newsletter by clicking here.
Korean lingerie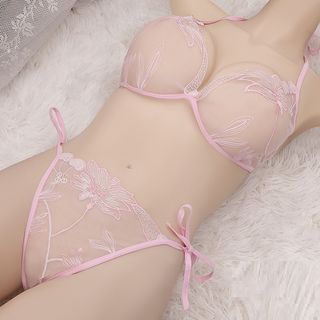 Lace Embroidered Lingerie Set – $10.78
from: YesStyle.com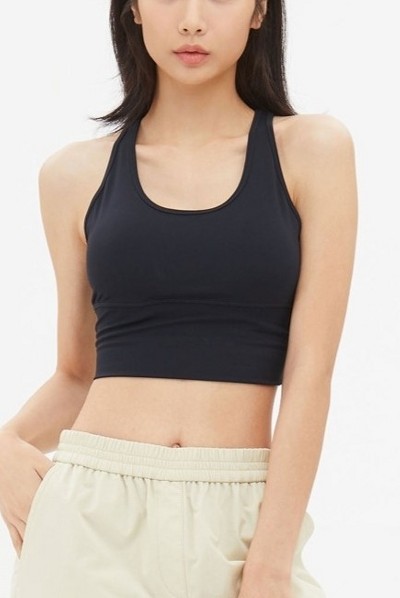 Balance Bra Top Black – $37.99
from: KOODING, Inc.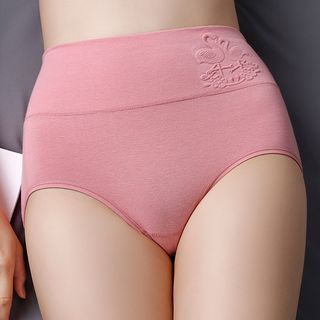 High Waist Panties – $6.47
from: YesStyle.com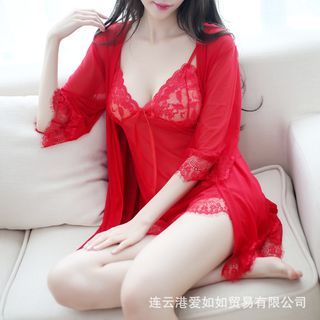 Lingerie Set: Lace Trim Babydoll + Thong + Robe + Sash – $10.98
from: YesStyle.com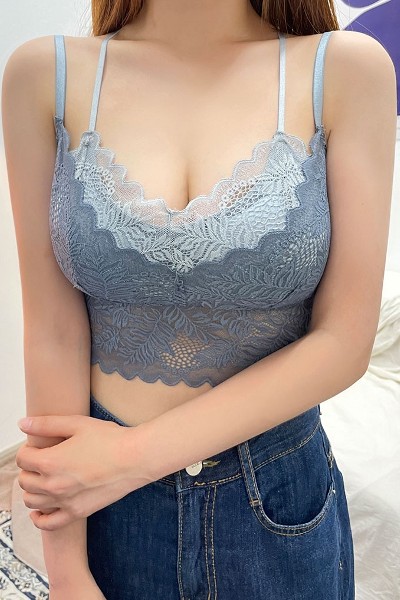 Ian Lace Bra Top – $18.99
from: KOODING, Inc.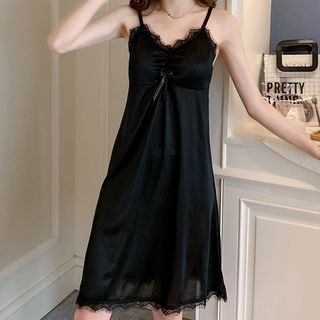 Lace Trim Lingerie Dress – $13.13
from: YesStyle.com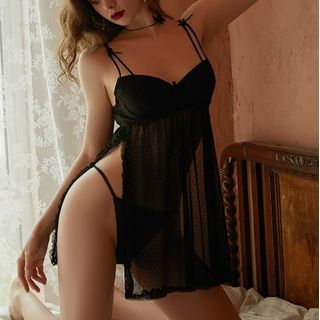 Lingerie Set: Mesh Nightdress + Thong Black – One Size – $21.95
from: YesStyle.com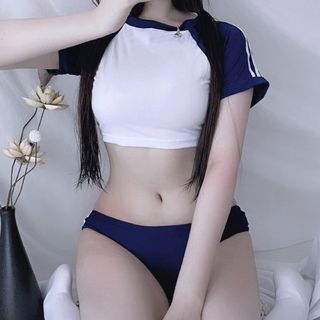 Short-Sleeve Lingerie Costume Set – $7.64
from: YesStyle.com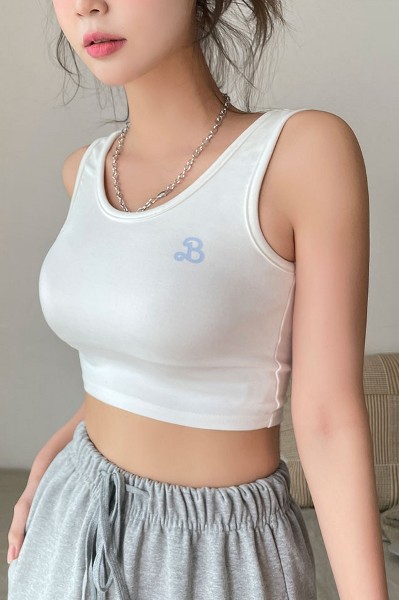 Barbie Diary Daily Bra Top – $32.99
from: KOODING, Inc.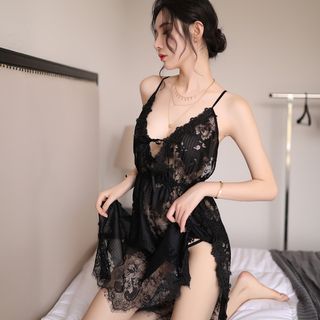 Lingerie Set: Lace Chemise + Thongs – $12.05
from: YesStyle.com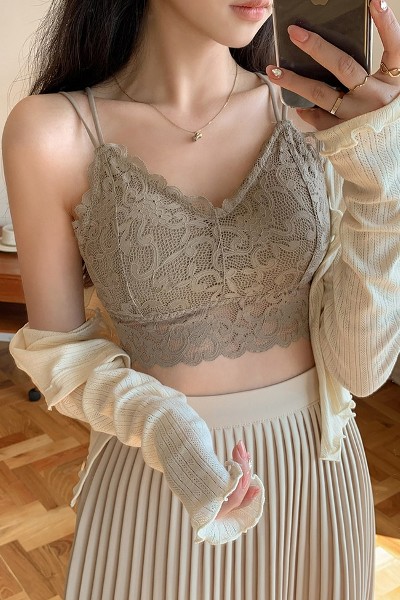 Lace Banding Bra Top With Inner Cap – $24.99
from: KOODING, Inc.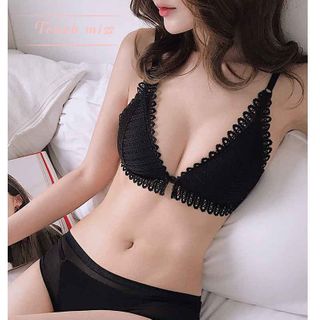 Lace Trim Bra + Panties – $7.92
from: YesStyle.com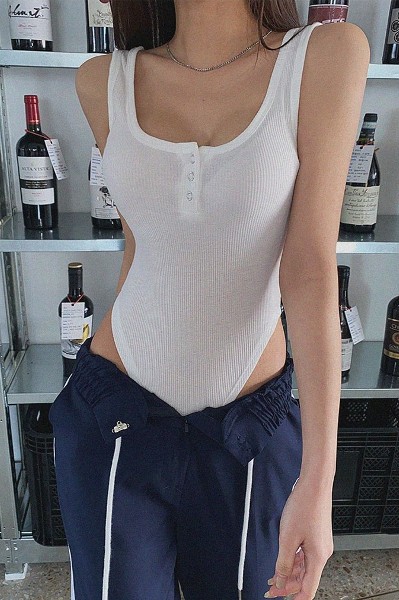 Snap Ribbed Bodysuit – $37.99
from: KOODING, Inc.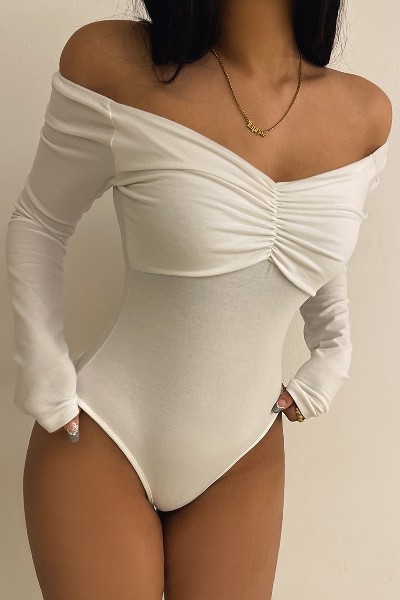 Shirred Off Bodysuit Ver 2 – $47.99
from: KOODING, Inc.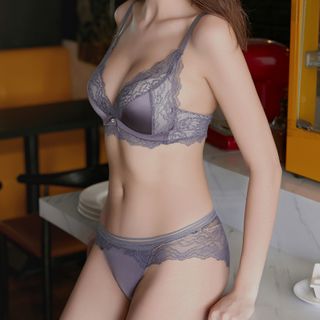 Lace Bra / Panties / Set – $23.03
from: YesStyle.com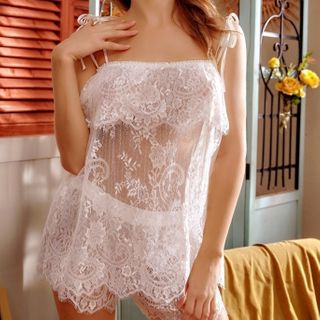 Lace Lingerie Set 7331# – White – One Size – $21.95
from: YesStyle.com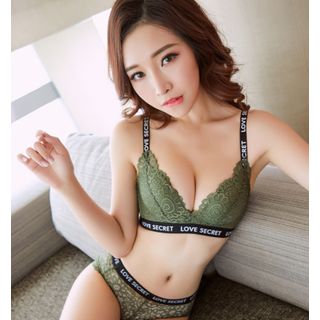 Lace Trim Bra + Panties – $8.76
from: YesStyle.com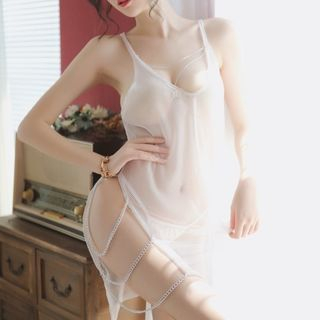 Chained Fishnet Lingerie Dress Set – $19.40
from: YesStyle.com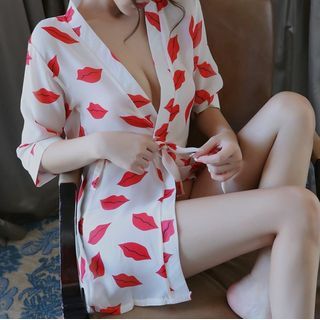 3/4-Sleeve Lip Print Lingerie Robe – $10.19
from: YesStyle.com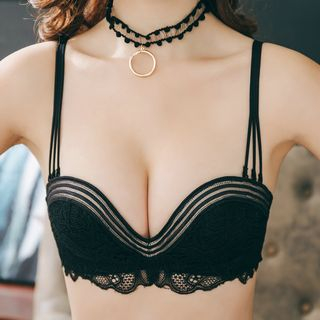 Set: Lace Trim Bra + Panties – $6.52
from: YesStyle.com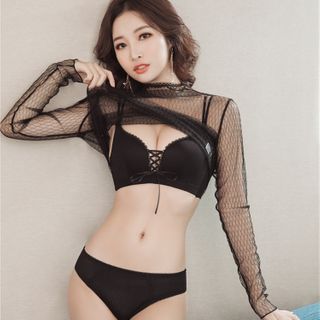 Set: Seamless Bra + Panties – $5.36
from: YesStyle.com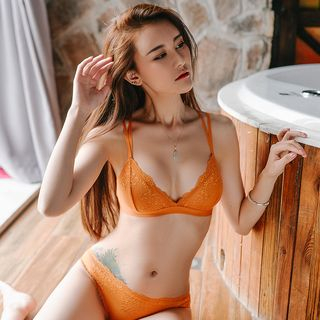 Underwear Set: Lace Bralette + Lace Panties – $28.62
from: YesStyle.com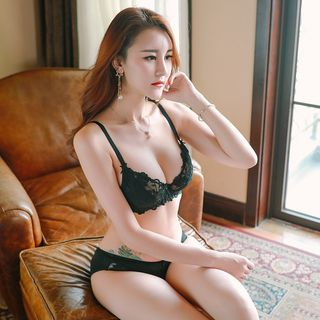 Underwear Set: Lace Bralette + Lace Panties – $21.95
from: YesStyle.com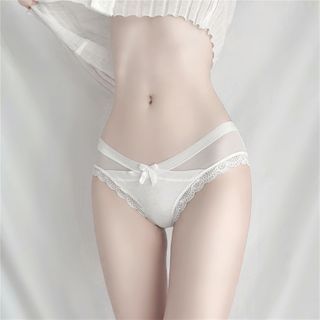 Lace Trim Panties – $12.05
from: YesStyle.com
https://www.koreanfashiontrends.com/wp-content/uploads/2021/05/Korean-Fashion-trends-Korean-lingerie-trends-titulo.png
290
795
Scarled Andrade
https://www.koreanfashiontrends.com/wp-content/uploads/2021/06/KoreanFashionTrendsLogoColor.Medium.png
Scarled Andrade
2021-05-27 08:56:38
2023-07-26 17:33:46
Korean lingerie trends