Korean fashion trends for autumn 2021
After winter, fall is the coldest season in Korea. Because of that, it is essential to know what to wear. However, it is terrible to have to dress in boring clothes simply because they are the ones that protect the most from the weather. We know you want to be able to wear your best outfits even when it is cold outside. Korean fashion knows it too, and for that reason, Korean fashion trends for autumn 2021 are better than ever!
Although the cold during fall is not as heavy as in winter (and it is even possible to wear lighter clothes during the day), there are days when it is cold. If we do not want to get sick, it is best to dress appropriately. Many garments can keep us safe and, at the same time, allow us to wear the most fashionable outfits of all. If you want to know about Korean fashion trends for autumn 2021, keep reading!
How is the fall weather in South
Korea?
In Korea, there are all four seasons. The climate is never the same throughout the year.
There are spring and summer months and winter and fall months. In autumn, the weather is much lighter and drier than during the summer months.
During September and October, it is still pleasantly warm and somewhat sunny. But at the beginning of November, it starts to get very cold.
Also, fall is when the leaves start to change color, creating beautiful natural landscapes. Chuseok, which is Korean Thanksgiving Day, also begins. Kimjang is another special fall day in Korea. The family gathers to prepare kimchi for the rest of the year. There is a time during the fall when you can wear lighter clothes. But when the cold begins, it is better to bundle up a bit. The Korean fashion trends for autumn 2021 are full of options.
10 Clothes you must know in Korean
fashion trends for fall 2021!
1. Long sleeve tops
These tops are warm and comfortable. They come in all colors and designs. Also, they look good with a pair of jeans and boots. It is such a versatile item that you could consider it as an essential piece. It helps you put together any look. You can wear them in a casual style.
But you can also achieve other outfits with this garment. All you need to do is to combine it with other clothes correctly. If you need to go out for a walk or to work, that is fine! You can go out without fear of that cold breeze because these types of tops are ideal for this season. They are warm due to their long sleeves, but generally, their material is a light and soft fabric. If you prefer, you can also wear the tops in short sleeves and wear a sweater or jacket on top.
2. Light jacket
Jackets can't be missing in your closet when the cold starts to kick in. And although there are many quality jackets ideal for the winter cold, it is best to get a lighter jacket for the fall season. It may occur that for one moment it's freezing. But the next it will be a little warmer.
Because of that, the jacket should be light, preferably a denim jacket that you can combine with the clothes you want. From pants and shirts to boots.
You can mix it with the garments you prefer. All you need is to keep in mind that it should be a light jacket. Give prominence to your jacket designed for this autumn season.
3. Warm sweater
If jackets are not your style and you prefer something else, you can substitute them with a warm sweater.
These sweaters have soft and comfortable fabric that (in addition to keeping you warm) will also give you a casual and chic style.
They come in all types, shapes, and colors.
In addition, oversize sweaters together with a skirt, long stockings, and leather boots are an ideal perfect outfit.
4. Scarf and hat
It is not all about clothes. Accessories are also necessary. They complement any look and add a distinctive stamp to it. One of the most used accessories during autumn are scarves and hats. Scarves are so comfortable and warm. You can even wear terry cloth scarves! Or more modest scarves.
The important thing is that they protect you from the cold and also perfect your image. When it comes to hats, you also have a lot of options to exploit. The number of hats that exist is impressive. The designs, shapes, and colors are so varied that sometimes you do not know what to choose.
In the autumn, we recommend wearing bucket hats or hats with vintage vibes. They go great not only with your clothes but also with the landscapes outside! Your clothes can be that extra kick that you need if you dress in Korean fashion trends for autumn 2021.
Don't want to miss any information about K-fashion? Subscribe to our newsletter by clicking here.
5. Jeans
Jeans are a garment that you should never miss. You can wear them at any time of the year, but they are a fundamental piece in your wardrobe.
In Korean fashion trends for autumn 2021, denim jeans are at the top, and they also come in ankle-length. These allow you to show off your stockings without any problem! Also, skinny jeans are a favorite to pair with baggy tops.
With jeans, you can achieve any style. Don't worry if you have to go to work, take a lecture, or if you're on a date with your partner. You can mix it with many other pieces, and they will help define your look. Remember that it is not always a single piece. Sometimes it is valuable to highlight the look with other clothes and accessories.
6. Boots or sneakers
Footwear is also significant. So significant that sometimes many people prefer to give more prominence to their shoes than to their clothes.
Sometimes we have a pair of shoes that are so beautiful that we need to make them notice. In Korean fashion trends for autumn 2021, brown leather boots, long boots, or platform boots are a must-have.
Besides being chic, boots are also perfect to protect yourself from the cold. You can keep your feet warm while wearing fashionable shoes. However, if the day is suddenly warmer and you want something a little cooler, you can wear sneakers without any problems. Light and pastel tones are a trend in sneakers this season, but you can wear the ones that best suit your style.
7. Warm socks
You don't need to hide them.
In Korean fashion trends for autumn 2021, you can wear your warmest and most comfortable socks, but also the chicest and fashionistas!
You need to make them a little visible, and voilà! If they stick out of the shoes, even better.
Socks are no longer dull garments.
They are garments that can make you look more versatile and unique!
8. Cardigan
Cardigans are garments with an elegant and sophisticated look.
But you can use them on any occasion.
Neutral colors and earth colors are the best options in cardigans, although if you are a person with more colorful tastes, there are many cardigans out there that can suit your tastes.
Integrate the cardigans into your closet. It will be worth it!
9. Waterproof jacket
These jackets are comfortable, warm, and very practical.
The best thing is that they are waterproof, so you can use them on rainy days.
It will keep you warm.
You can wear it on top of a cute shirt that fits your style.
You can also combine them with jeans and a nice pair of boots.
10. Vests
When it comes to fall outfits, a basic garment is the vests. This garment is ideal for the autumn weather, thanks to its fabric.
They are usually soft and warm enough for the coldest days of the season. A perfect way to use them is by combining them with a shirt underneath.
The shirt can be long-sleeved or not, and in the color that suits your tastes and needs.
However, we recommend neutral colors so that the vest is the protagonist of your fall outfit. Don't let fall catch you without having a vest in your closet! In Korean fashion, these garments are essential thanks to their elegant and casual aura at the same time. In addition, they are beautiful clothes.
Do you want to buy clothes to look good in fall 2021?
If the answer is yes, you must see these clothing recommendations! You will not only be able to see what you can wear in Korean fashion trends for autumn 2021. You will also know where to buy each garment! Dress your best this fall with these suggestions that we prepared for you.
Flared-Cuff Floral Print Cropped Blouse
Wear a floral print in autumn! And the best way to do it is with this dreamy top. The Flared-Cuff Floral Print Cropped Blouse has an excellent quality fabric.
Its texture is quite soft, so if you have sensitive skin, this is your best option. It is a top that does not irritate or itch the skin. In addition, it enhances your figure and highlights your beauty.
It is easily adjusted thanks to its elastic straps. Also, it is a top that adapts to any situation. You can use it in the most casual moments by combining it with jeans and tennis shoes.
But if you add a skirt and heels, you will have a slightly more sophisticated look. If you want to buy it, visit the YesStyle page by clicking here!
Long-Sleeve Sheer Shirt
As we saw, the long sleeve shirts are part of the Korean fashion trends for fall 2021.
Because of that, we recommend this design that is not only beautiful but also very useful! It is a top that you can combine with other blouses or shirts inside.
It is an elegant design, but that fits any occasion. But above all, it is a delicate and very feminine design.
If you are already convinced and want to buy it, click here! In this way, you will go directly to the YesStyle page, where you can make your purchase with no problem or effort.
Plaid Shirt Jacket
We must start by saying that this is an excellent garment to add to your closet. Surely, you have seen similar designs in K-dramas.
That's because these types of jackets are very characteristic of Korean fashion. In addition to being fashionista, it is a very comfortable jacket of excellent quality and texture.
This type of jacket can also be used in colder times since it gives you heat but does not make you sweat.
It's perfect for fall, isn't it? It is a very versatile garment because you can wear it with everything you like most of the time. To buy it, do it by clicking here, and that way, you will go directly to the YesStyle website.
Faux Leather Shirt Jacket
If you want to rock an outfit, then this jacket must be a must in your closet! It is a jacket that has the appearance of a leather dress shirt.
Plus, it's thick enough to keep you warm but not suffocating.
For those autumn days, we recommend this design that is not only cozy but also very fashionable. It's a pretty versatile garment too.
Do you want to buy it? Do it now by clicking here! In YesStyle, you will find the necessary information to make a satisfactory and safe purchase.
Long-Sleeve Shrug / Two-Tone Overlock Stitched Crop Top
This type of top that also looks like a sweater is a trend right now! Don't stick with the conventional top or sweater.
Better combine them in one garment and look like a Korean fashion model! You can mix this type of garment with others, and they will give you a brilliant outfit. The material of this model is polyester. It is light and also soft.
It is super elegant but also quite casual. So you can adjust it to any style and occasion. Thanks to its characteristics, it is perfect for fall.
If you want to buy it, you can do it easily by clicking here. YesStyle's online store awaits you!
Pointelle Knit Cardigan with Flower Embroidery
This cardigan is just adorable!
Besides being very chic and feminine, it is a cardigan with a comfortable fabric and a beautiful design.
It is not an oversized cardigan, but it is a bit loose and is not tight on your body, so it is comfortable to wear.
If you are interested in this garment, buy it by clicking here!
In YesStyle, you can buy your Pointelle Knit Cardigan with Flower Embroidery.
V-Neck Pointelle Knit Cardigan
For lovers of knitwear, this cardigan will be love at first sight.
It is a design with which you can put together great looks since you can combine it with another slimmer blouse underneath.
It looks classic and sophisticated, but also casual and comfortable.
You can wear it with jeans or a skirt, and the finish will be brilliant.
Do you want to buy it? Visit YesStyle by clicking here and buy your V-Neck Pointelle Knit Cardigan!
Harem Cargo Jeans
It is the type of jeans that you can not miss in your closet when fall arrives.
Do you know why? Because they are comfortable, a little warm, very versatile, and, above all, very fashionable.
Its design allows you to combine it with almost any jacket shirt.
In addition, you can add a belt, and the finish will be perfect.
If you want to buy it, all you have to do is visit the YesStyle online store by clicking here. There you will find all the information about the purchase of these fabulous jeans.
Straight Leg Cut-Out Jeans
Because they are ripped jeans, they are jeans that are more of a casual fit.
For that reason, if you have a street style that you cannot put aside even in autumn, this design is the most ideal for you.
You can combine them with a matching blouse and cardigan, and you will see that you will love the results.
Look fabulous this fall wearing the best of Korean fashion trends for autumn 2021 wearing these jeans! If you want to buy them, click here! In that way, you will go directly to the YesStyle website, where you can buy them with no problem.
 Faux-Leather Platform Sneakers
But the closet is not complete if the perfect shoes are not there!
Because of that, you should know these platform Sneakers that are part of the design that are more frequent in Korean fashion.
They are comfortable shoes, with style and, best of all, if you are small, the shoes give you more height.
With these shoes, you can perfect any look. Buy them at YesStyle by clicking here.
Korean fashion never stops. There are many garments that you can wear at any time of the year. But others are specific for the hotter and colder seasons. With Korean fashion trends for autumn 2021, you will have no worries about your look because you can wear comfortable and warm clothes that allow you to have a modern and bright outfit. Do not forget to visit us every day! This blog is your best space to know more about the latest news in Korean fashion!
Subscribe to our newsletter and stay tuned for everything related to Korean fashion by clicking here!
Plain shirts / Plaid shirts / Sheer shirts: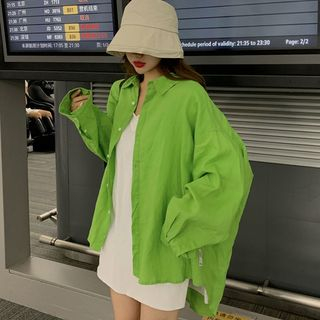 Long-Sleeve Shirt / Short-Sleeve V-Neck T-Shirt – $17.96
from: YesStyle.com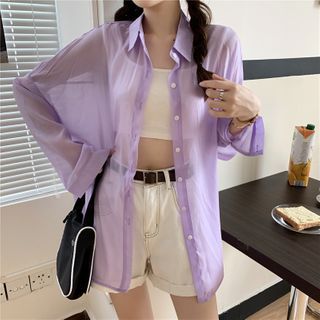 Long-Sleeve Sheer Shirt – $15.20
from: YesStyle.com
Blouses: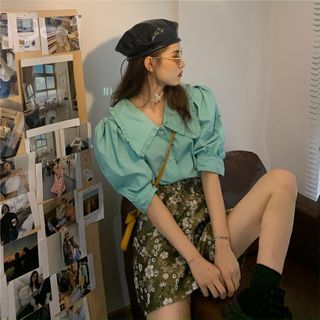 Puff-Sleeve
Plain Blouse / Floral High-Waist Shorts – $19.95
from: YesStyle.com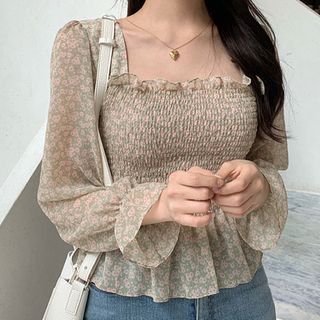 Floral Print Bell-Sleeve Peplum Blouse – $18.54
from: YesStyle.com
Cardigans:


Cropped Cardigan 7676 – Cardigan – Black – One Size – $24.61
from: YesStyle.com
Vests:

Floral Printed Knit Vest Vest – One Size – $24.84
from: YesStyle.com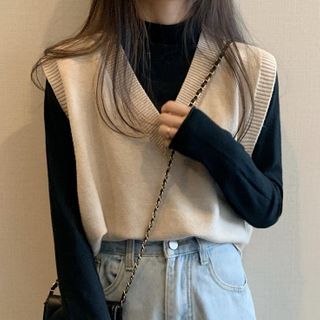 Long-Sleeve
T-Shirt / V-Neck Knit Vest – $20.14
from: YesStyle.com
Sweaters: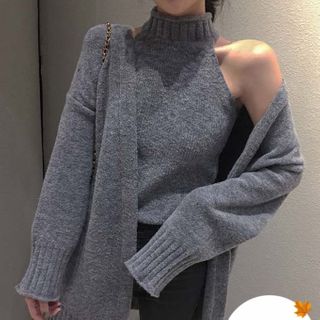 Set:
Open-Front Cardigan + Mock-Neck Sleeveless Sweater Cardigan – Gray – One Size /
Sweater – Gray – One Size – $52.44
from: YesStyle.com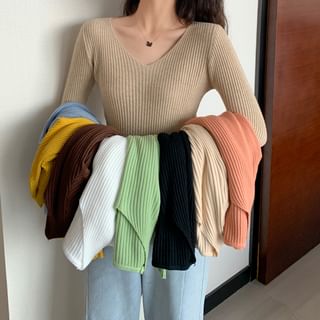 V-Neck Ribbed Knit Sweater – $7.99
from: YesStyle.com
Loose fit jeans: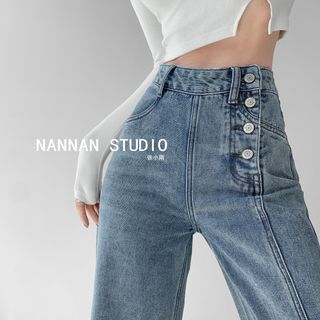 Asymmetrical Straight-Cut Loose Jeans – $46.17
from: YesStyle.com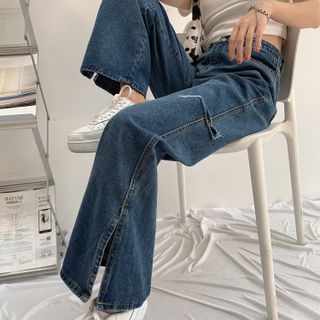 Distressed Split-Side Loose-Fit Jeans – $31.45
from: YesStyle.com
Cargo pants: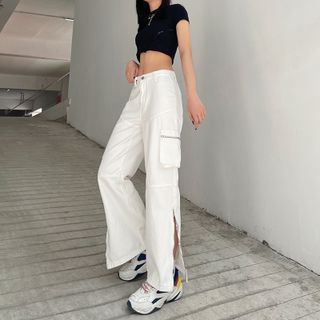 Zip-Accent Wide Leg Cargo Jeans – $28.72
from: YesStyle.com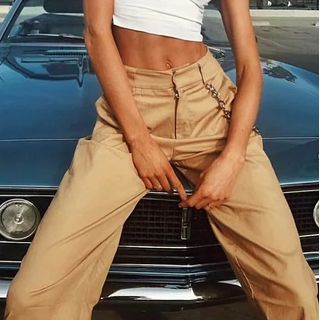 High Waist Chain Cargo Pants – $22.88
from: YesStyle.com
Midi Dresses / Maxi Dresses: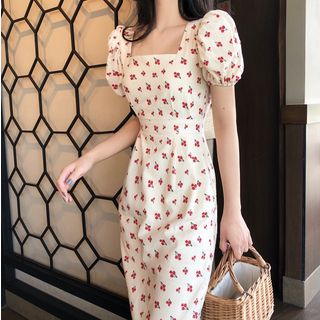 Cherry Print Puff-Sleeve Midi Dress – $22.41
from: YesStyle.com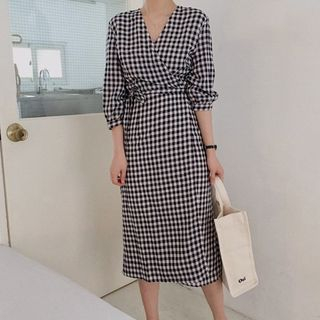 3/4-Sleeve Plaid A-Line Midi Dress – $27.17
from: YesStyle.com
Midi Skirts/ Maxi Skirts: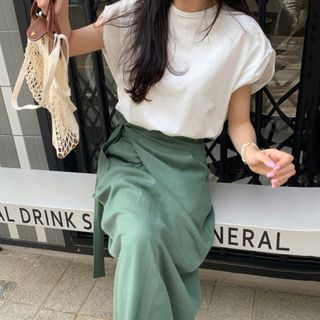 Short-Sleeve Blouse / Midi Skirt – $18.81
from: YesStyle.com
Blazers: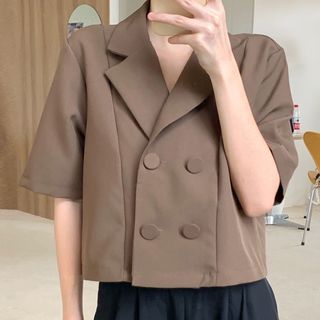 Short-Sleeve Double Breasted Blazer – $28.12
from: YesStyle.com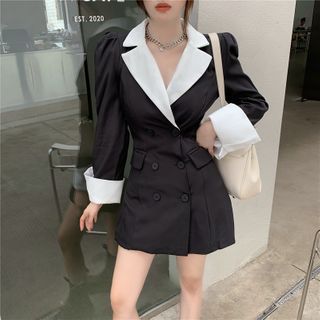 Contrast Trim Blazer – $40.66
from: YesStyle.com
Crop tops: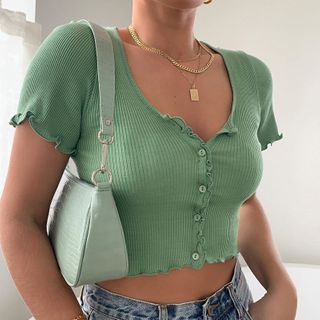 Lettuce Edge Button-Up Crop Top – $8.88
from: YesStyle.com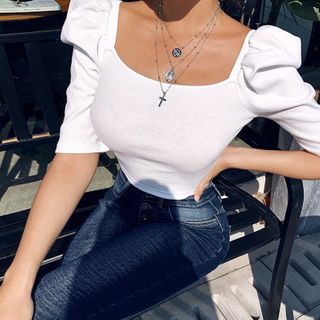 Elbow-Sleeve Puff-Shoulder Crop Top – $7.65
from: YesStyle.com
Shirt jackets :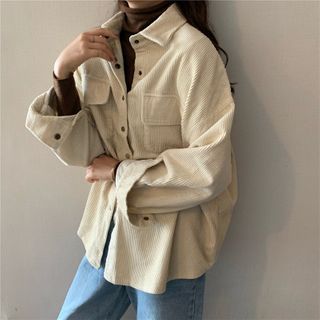 Retro
Corduroy Long-Sleeve Shirt Jacket – $30.02
from: YesStyle.com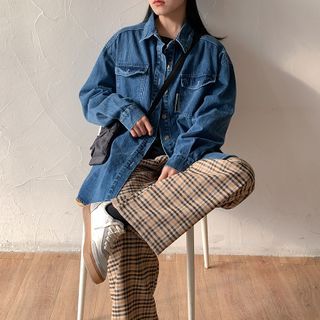 Denim Shirt Jacket Blue – One Size – $40.28
from: YesStyle.com
Sneakers:

Perforated Sneaker Mules – $25.94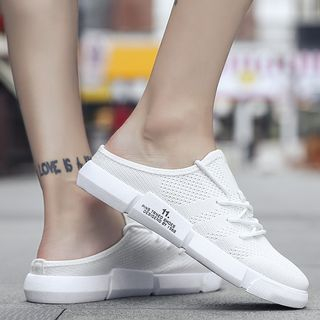 from: YesStyle.com
Trench coats :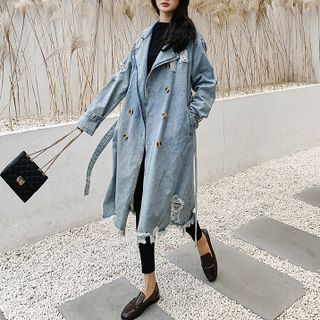 Long-Sleeve Polo Collar Lace-Up Denim Trench Coat – $47.79
from: YesStyle.com
Bibliography:
https://ginabearsblog.com/what-to-wear-and-pack-for-korea-in-fall/#
https://www.treksplorer.com/what-to-wear-in-korea/#Autumn
https://www.koreanfashiontrends.com/wp-content/uploads/2021/05/Korean-Fashion-Trends-Korean-fashion-trends-for-autumn-2021-Titulo-1.png
290
795
Scarled Andrade
https://www.koreanfashiontrends.com/wp-content/uploads/2021/06/KoreanFashionTrendsLogoColor.Medium.png
Scarled Andrade
2021-05-06 19:38:29
2022-11-28 22:35:19
Korean fashion trends for autumn 2021