Korean Fashion mistakes you make during fall
We all know that the change in temperatures brings the need to rethink the wardrobe. Therefore, we found some Korean Fashion mistakes you make during fall. They are mistakes that should not be missed when dressing in the fall. Especially since the fall season is one of the times when it is more complex to dress due to the varying temperatures, it is essential to know the fashion mistakes we make in the fall. Also, consider that preparing the wardrobe for this season is a task that requires knowing these common mistakes, mainly because the footwear par excellence is boots and tennis shoes. Also, many times these are the keys to styling. But they go unnoticed when combined. Stay with us if you want to know the Korean Fashion mistakes you make during fall. Today, we tell you the fashion mistakes you should not make this season. Are you ready? Let's get started!
6 Korean Fashion Mistakes You Make During Fall
When we think of fall and winter, that is, the colder months, the first thing we think of is that dressing in layers can be the easiest solution to start the day. Although it is not a bad option, especially when layered outfits are a hit in Korean fashion, sometimes it is not the most recommended. Why? Because not everyone knows how to wear a correct layered style. In addition, as the hours go by, the sun does its job, and what was previously comfortable and warm becomes unbearable. Layered outfits could be for winter. But don't worry if you now have no idea what to wear in the fall. With this list of Korean Fashion mistakes you make during fall, you will be able to avoid all those mistakes and have a perfect and appropriate look this season. Are you ready? Here we go!
VIBRANT PRINTS
We start with this list of Korean Fashion mistakes you make during fall. And the first mistake we need to highlight is that we are vibrating.
While flowers are a quintessential summer and spring print, you can wear them in fall as long as their colors are earthy. Or if the background of the print is in neutral colors. Warm and vibrant tones are not the most suitable for this time.
However, keep in mind the colors in trend during fall 2022. And if you take a little risk, you can achieve excellent combinations between those colors and other more neutral ones.
Regarding colors, it is easier to take risks. But it would be best if you were more careful when it comes to patterns.
DRESSES IN NATURAL FABRICS
The second Korean Fashion mistake you make during fall is changing rooms in natural fabrics.
Although there are warm days during fall, cotton and linen garments are too cool, so it is better to opt for thick fabrics such as leather and velvet.
But if you want to wear a natural fabric dress, it is best to wear it in a maxi or midi dress and add a leather coat.
It can be a trench coat, an oversized blazer, or a denim jacket.
JEANS INSIDE THE BOOTS
Jeans inside boots are another Korean Fashion mistakes you make during fall.
This season is a usual mistake because many believe it looks good. But if you want to wear it that way because it's more comfortable for you, we'll tell you that the trick is to tuck the fabric of the pants inside the boot to avoid this fall fashion mistake.
Especially with baggy designs. They can cause the excess fabric to pile up on the boot. The most practical thing is to wear skinny jeans if you want to wear them inside your boots.
If you wear wide-leg or flare jeans, it is best to use other footwear.
LONG BOOTS AND SMALL BODY
We continue with these Korean Fashion mistakes you make during fall. And the third mistake is wearing long ankle boots when you have a small body. And yes, high-cut boots are another of the star products for fall.
However, they depend a lot on the height of the wearer.
Opting for a model that reaches the middle of the calves is best if you are small. Or wear shorter boots.
You can also replace that shoe with tennis shoes or chunky shoes.
COMBINE TWO OVERSIZE GARMENTS
Combining two oversized garments is also part of the Korean Fashion mistakes you make during fall. But only if the garments do not achieve good harmony with each other.
Remember that these XL garments are one of the favorite Korean trends to wear in pants, sweaters, and jackets. It is best to combine them separately during the fall. In other words, it is not the best option to wear the bottom garment and the top oversize. It may be hot at a certain time of day in the fall. And you will only make yourself uncomfortable.
However, suppose you know how to combine textures. In that case, you can wear a maxi skirt and an oversize knitted sweater in neutral and orange colors on top. It is a very fall look. You can substitute the skirt for a jean.
BOOTS TOO BIG
This last mistake from the Korean Fashion mistakes you make during fall is about wearing too big boots.
Although chunky boots are one of the most prevalent trends for fall, they can make the look disproportionate if they are not in the right size.
That's why, like other mistakes, it doesn't mean that wearing boots that are too big in the fall is forbidden. It means that you can wear them, but consider the correct size.
Otherwise, you'll end up with a shapeless and unstylish look.
3 Korean Fashion Tips to Avoid the Most Common Fall Mistakes
If you want to avoid the Korean Fashion mistakes you make during fall; some tips will come in handy. But remember that it is not about completely changing the wardrobe. It's about buying smart and combining well. Follow these tips and avoid the classic fall Korean fashion mistakes.
Use a blazer as a joker! Why? Because this garment is one of the classics par excellence. In addition, it is timeless. It gives elegance to any look and is very useful to cover the body a bit from the cold. In this sense, a good blazer in neutral colors or Scottish plaid is a good investment.
Consider using the key prints. What are those? The animal print, especially the zebra, is one of the prints with which you can't fail, whether it's shoes, clothing, or accessories. In addition, checks, stripes, and polka dots enter the scene. Also, remember that neutral colors with vibrant colors are a good combination. Although fall tones resemble nature and are more matte and dark, you can mix them with red, yellow, and cobalt blue to give a bold and contemporary touch to the looks. They are a good bet when it comes to dressing.
You need jerseys in your closet. You can mix these clothing pieces with pants, maxi dresses, or skirts to create comfortable and warm outfits without wearing more layers.
You need to recognize the Korean Fashion mistakes you make during fall if you want to achieve a good style during this season. It's not about completely changing your closet. You must know what not to do, how to combine clothes correctly, and what textures are indicated this season. Did you already know some of these errors? Tell us in the comments. See you in another Korean fashion trends blog!
Dress fashionably in fall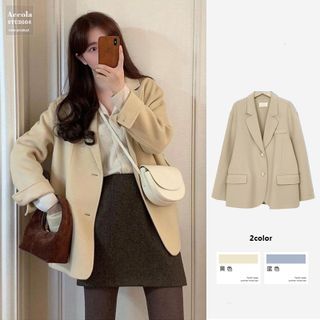 Single-Breasted Blazer – $17.92
from: YesStyle.com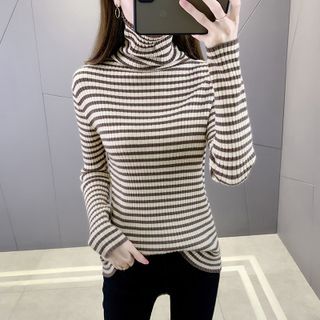 Long Sleeve Turtle Neck Striped Top – $21.70
from: YesStyle.com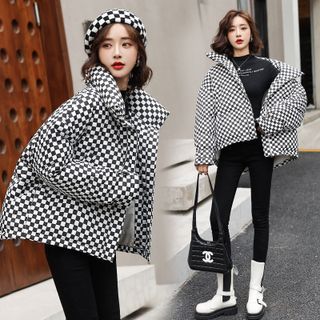 Checkerboard Padded Coat – $41.08
from: YesStyle.com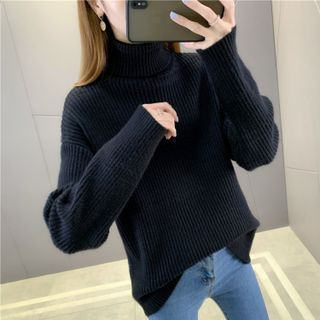 Long Sleeve Turtle Neck Sweater – $37.30
from: YesStyle.com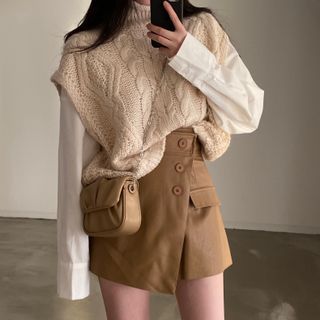 Shirt / Sweater Vest / Faux Leather Skort – $11.84
from: YesStyle.com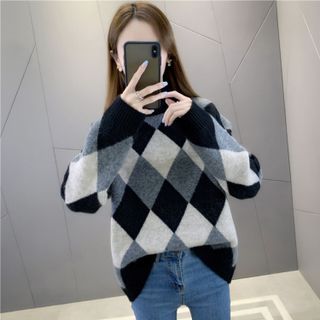 Long Sleeve Turtle Neck Sweater – $37.30
from: YesStyle.com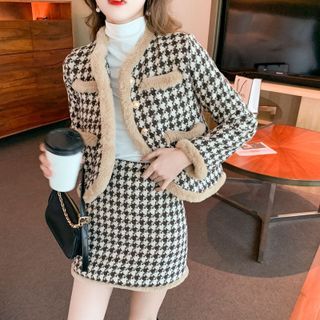 Set: Fluffy Trim Houndstooth Jacket + Mini Pencil Skirt – $19.96
from: YesStyle.com

Long Sleeve Round Neck T-Shirt / Long Sleeve Turtle Neck T-Shirt / Plain Leggings – $38.70
from: YesStyle.com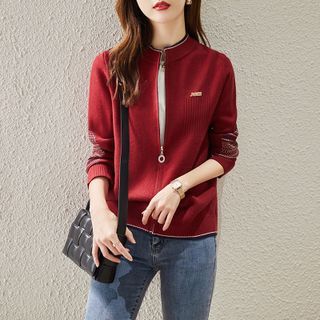 Printed Zip-Up Cardigan – $12.16
from: YesStyle.com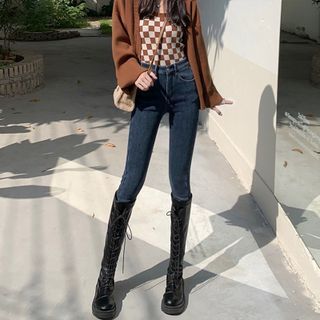 High Waist Skinny Jeans – $30.80
from: YesStyle.com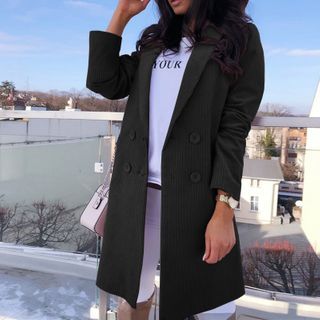 Double-Breasted Coat – $31.28
from: YesStyle.com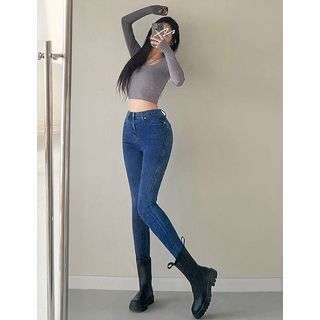 Shaping High-Waist Skinny Jeans in 6 Colors – $28.60
from: YesStyle.com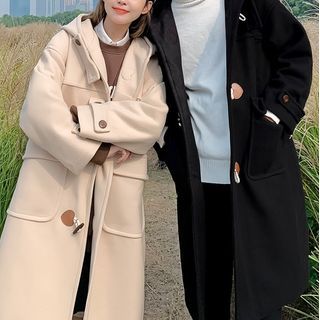 Hooded Toggle Midi Coat – $36.36
from: YesStyle.com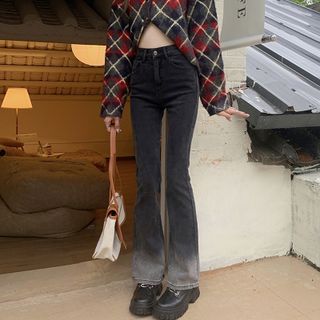 High Waist Gradient Bootcut Jeans – $27.40
from: YesStyle.com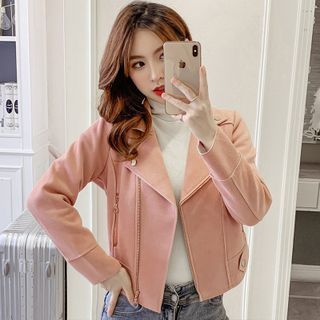 Zip Biker Jacket – $18.80
from: YesStyle.com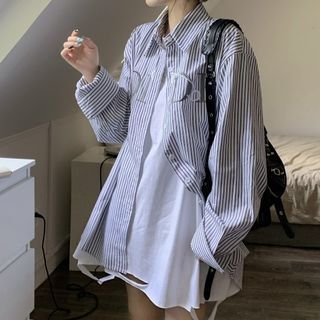 Short-Sleeve Crew Neck Plain Distressed T-Shirt / Striped Letter Embroidered Shirt – $20.00
from: YesStyle.com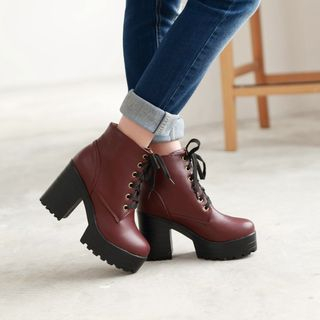 Lace-Up Chunky-Heel Platform Short Boots – $45.20
from: YesStyle.com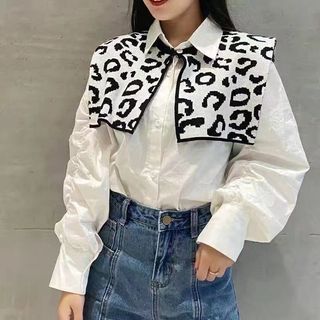 Set: Long-Sleeve Plain Shirt + Leopard Print Shawl Set of 2 – Shawl & Shirt – White – One Size – $36.00
from: YesStyle.com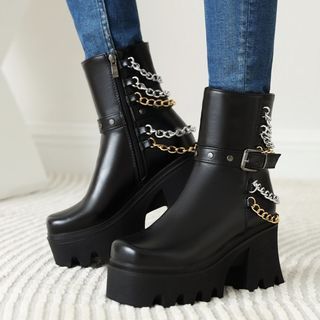 Platform Short Boots – $64.80
from: YesStyle.com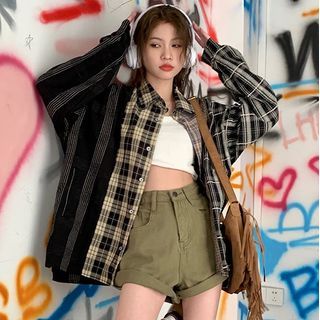 Plaid Patchwork Shirt Shirt – Black – One Size – $22.00
from: YesStyle.com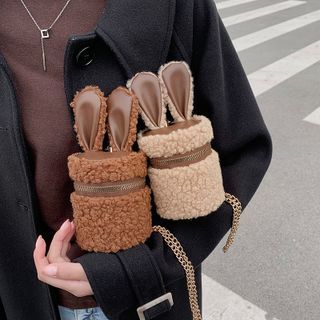 Rabbit Ear Fleece Bucket Crossbody Bag – $9.16
from: YesStyle.com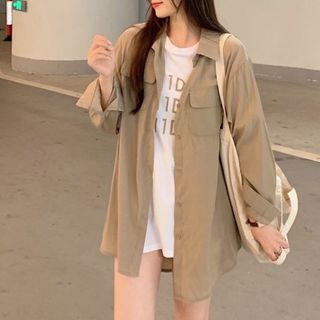 Short-Sleeve Lettering T-Shirt / Plain Shirt – $16.40
from: YesStyle.com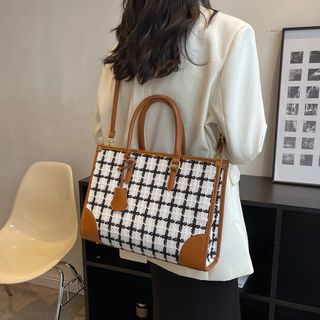 Plaid Tote Bag – $25.30
from: YesStyle.com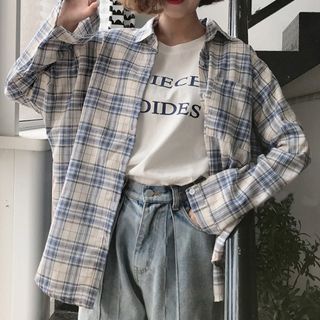 Plaid Shirt / Short-Sleeve Lettering T-Shirt – $15.90
from: YesStyle.com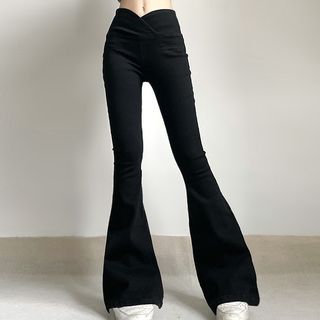 Mid Rise V-Waistline Plain Flared Jeans – $26.72
from: YesStyle.com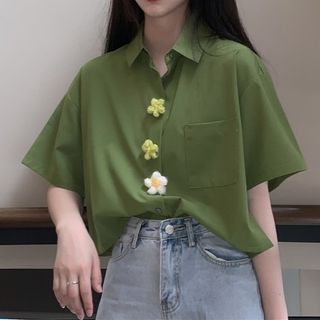 Short-Sleeve Flower Accent Shirt Shirt – Green – One Size – $20.60
from: YesStyle.com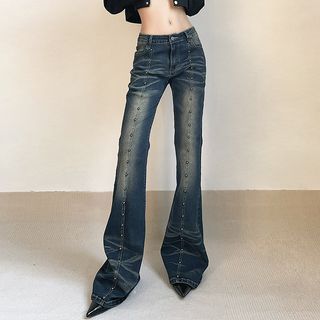 Mid Rise Washed Studded Flared Jeans – $27.68
from: YesStyle.com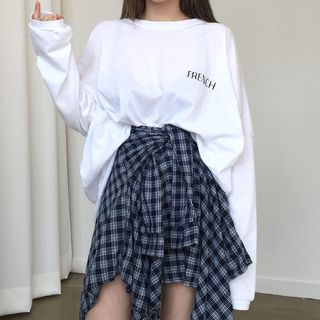 Long-Sleeve T-Shirt / Mock Plaid Shirt Mini Skirt – $18.50
from: YesStyle.com
https://www.koreanfashiontrends.com/wp-content/uploads/2022/10/Korean-Fashion-Trends-Korean-Fashion-mistakes-you-make-during-fall-1.png
290
795
Scarled Andrade
https://www.koreanfashiontrends.com/wp-content/uploads/2021/06/KoreanFashionTrendsLogoColor.Medium.png
Scarled Andrade
2022-10-13 09:06:17
2023-03-15 17:07:15
Korean Fashion mistakes you make during fall