Differences between Korean and Japanese makeup
With the increase in Oriental fashion, we live surrounded by cosmetics and Asian routines. K-fashion is famous thanks to the popularity of K-pop and K-dramas, but Japanese fashion also owes its fame to anime series. Both Korean and Japanese fashion have a variety in styles and designs but also in makeup. If you want to identify the differences between Korean and Japanese makeup, it is necessary to recognize their components and benefits. Although they are slightly similar, Japanese and Koreans have very different makeup approaches, and they are continually evolving. Not knowing the characteristics of their products, many people are often confused when differentiating and distinguishing them. Among the many similarities and differences between them, today we present some of the most notable that can help you determine them. Read on and discover the differences between Korean and Japanese makeup!
Korean makeup vs Japanese makeup
Korean makeup emphasizes moist, glowing skin, straight brows, red lips, and little to no blush at all. On the other hand, Japanese makeup focuses on smooth, matte skin, blush color on the cheeks, and light pink lip color. 
Although both styles show porcelain skins, the use of BB creams in the Korean case is different. BB creams make skin look very shiny, unlike the more matte Japanese look. Because of that, the bright style of Korean makeup is a feature that differentiates it quite well from Japanese makeup. However, in this case, shiny is not synonymous with oily skin, but with a floor that is free from dryness. The matte effect of Japanese makeup does not speak of dryness either, only a low luminosity. They are trends that fit each style.
Main differences between Korean and Japanese makeup
Products, Differences between Korean and Japanese makeup
The Japanese and the Koreans use the same type of products in different ways. For example, they both like to use BB cream to cover skin discoloration and blemishes. Our skin changes due to multiple factors. One of them is the sun. Its harmful effects on our skin can cause spots and wrinkles. BB creams provide sun protection to minimize skin damage caused by the sun's rays. But when it comes to the shade of foundation they wear, Koreans lean toward a brighter skin tone. For them, a lighter-colored foundation is good for enhancing youthful skin. In the case of Japan, it is different because they use a color that matches their skin tone. In this way, they achieve a more natural appearance.
As for the concealer, we know that it is a necessary product to cover the bags and the darkness under the eyes. The concealer also covers the places that the foundation cannot. For example, the pigmentation around the nose that women have due to their hormones. The use of Japanese and Korean correctors is the same. There is no distinction.
Blush, Differences between Korean and Japanese makeup
Blush is where people get confused between the two styles. The drunken and hangover blush is quite prevalent in Japanese beauty. However, they often use cherry or nude shade for blush color. It is applied directly under the eyes in an inverted triangle shape. In Korea, women gravitate towards a blush in shades of peach or pink and put it more conventionally on their cheekbones.
The use of blush is subtle in the Korean case. Even sometimes being non-existent. In some styles of Japanese makeup, the cheeks are usually colored, especially in pink tones, since it gives a more innocent appearance.
While both looks go for similar blush tones, the application in both is different. The popular style of matte makeup in Japan requires putting blush almost directly under the eyes. It is a technique that gives the face a more innocent appearance. Korean makeup conventionally applies blush, either directly on the cheekbone or a little below it, always according to preference.
Did you know you can keep up to date with all the Korean fashion trends just by subscribing to our newsletter? That's how it is! Click here and stay tuned with Korean fashion trends.
Eye makeup, Differences between Korean and Japanese makeup
Eye makeup is quite similar. What usually varies is that the Japanese use a little more color in the shadows than the Koreans. But even so, Koreans wear a longer eyeliner to give their eyes a better frame. Some K-pop stars use glitter or bright white shadow to outline.
However, both makeup styles tend to make the eye look innocent. To achieve this, Japanese and Korean women use eyeliners to define the shape of their eyes. Korean girls line their eyes by drawing down instead of up. Among Japanese women, the appearance of the eyeliner is a thin line, almost always creating a more subtle cat-eye.
Lip makeup
It is another case where the two styles are noticeably different from each other. Japanese girls prefer glossy lips in a slightly intense shade of red or pink.
Korean beauty trends have always focused on the gradient and the lips with a blur effect. They are Korean lip makeup techniques called gradient lips. The faded lip trend is by applying lip color in the center and blending outward.
Blurry lips are achieved by gently smudging the edges of the applied lipstick. The lip tones in Korean makeup are usually very soft oranges, reds, and pinks, nothing fancy.
Eyebrow makeup
In Korean makeup, the eyebrows are thick and straight. But it is done with soft strokes to prevent them from looking too dark and bold. Korean makeup uses black eyebrow pencils. Unlike Japanese makeup, where they like to show off more natural eyebrows. They try to match the color of their hair with that of their eyebrows. Also, they follow the natural arch of their eyebrows.
But as you've seen so far, both Korean and Japanese makeup styles want to create a youthful look, be it with eye makeup or another thing. In this case, the eyebrows are also significant. While both Korean and Japanese women prefer a natural-looking brow, the shape and the products used to make it possible to differentiate one from the other. The Japanese use brow powder to create soft and natural brows, while the Koreans use brow gel in a lighter shade of their hair color after filling in.
If you compare the western makeup trends with the Asian, you will see many differences. But even Asian makeup has some regional differences. That's something to consider these days when makeup trends are sweeping the beauty community. In Asia, some of the most popular makeup trends come from Japan and Korea. And although they are similar in some respects, the differences between Korean and Japanese makeup are notorious. However, now that you know what they are, you will have no problem differentiating them. Which of the two suits your style? Think about that and choose the one that fits you the best.
If you are interested to learn about the latest trends in K-fashion and K-beauty, visit this blog every day.
You can subscribe to our newsletter by clicking here to stay tuned with Korean Fashion Trends.
The best choice of makeup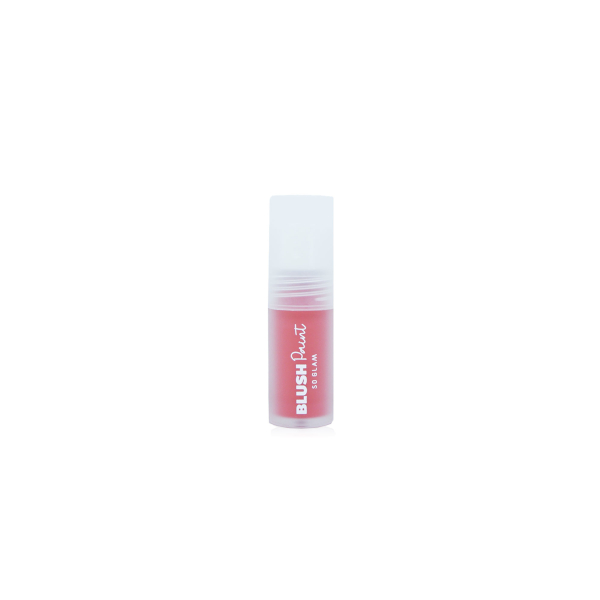 So Glam – Blush Paint – 3g – #104 Sun Beam – $14.49
from: Stylevana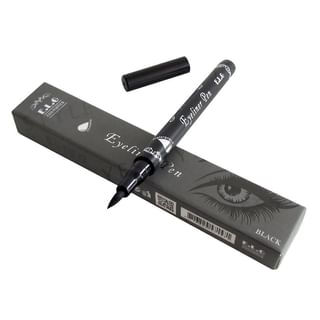 E.L.G – Charming Black & Thin Eyeliner 2ml – $9.50
from: YesStyle.com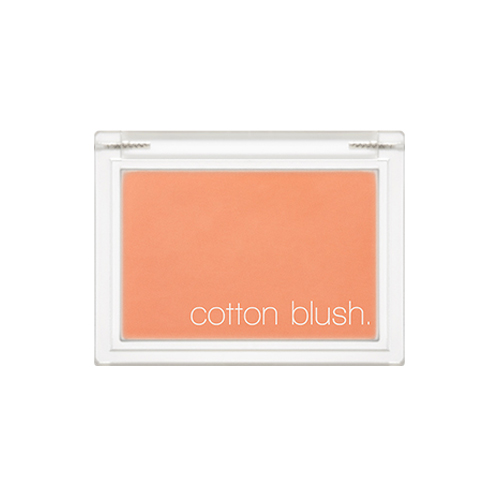 MISSHA – Cotton Blush – No.Carrot Butter Cream – $5.99
from: Stylevana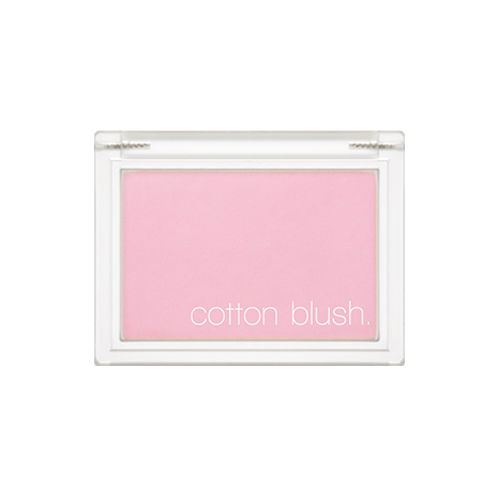 MISSHA – Cotton Blush – No.Lavender Perfume – $5.11
from: Stylevana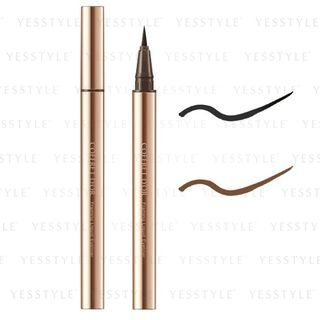 Kanebo – Coffret Dor Framing Liquid Eyeliner – 2 Types – $35.20
from: YesStyle.com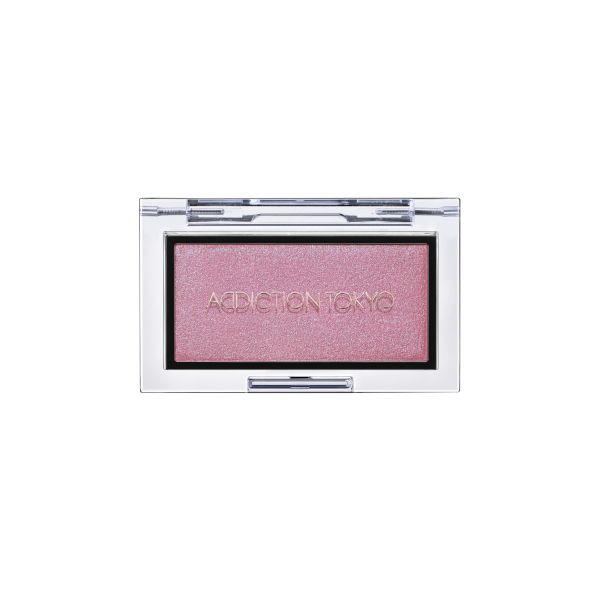 Addiction – The Blush Pearl – 2.8g – 007P Sky Flower – $63.09
from: Stylevana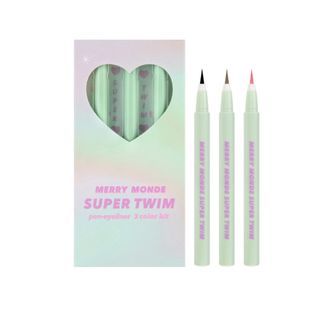 Merry monde – Super Twim Pen Eyeliner Kit – 3 Types Brown Kit – $23.80
from: YesStyle.com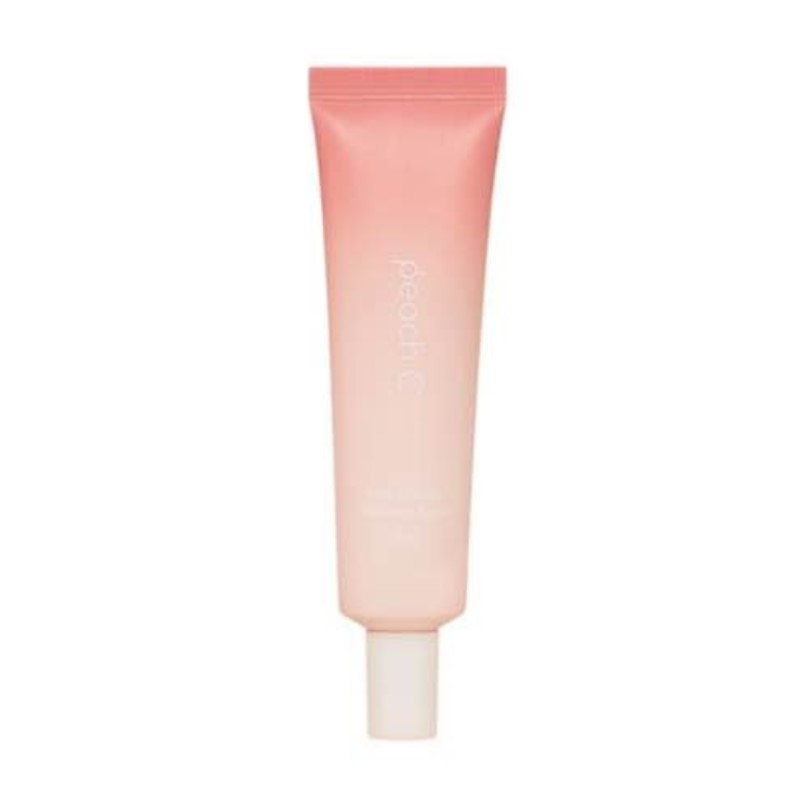 Peach C – Peach Glow Makeup Base – 35g – $8.59
from: Stylevana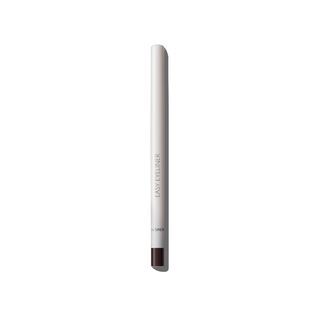 The Saem – Saemmul Easy Eyeliner #02 Brown – $6.10
from: YesStyle.com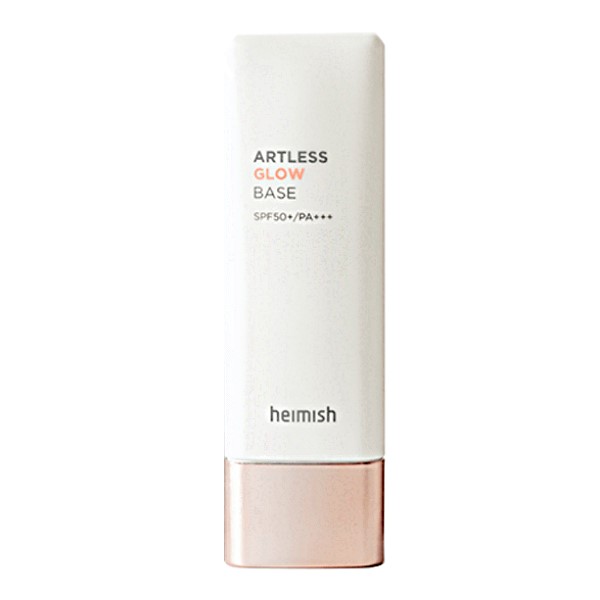 heimish – Artless Glow Base – $20.19
from: Stylevana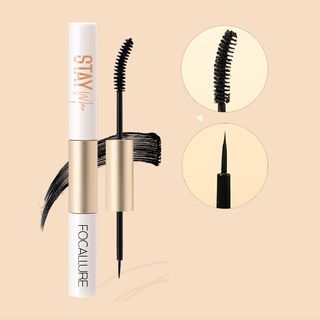 FOCALLURE – Volume Mascara & Eyeliner 2 in 1 #1 Volume Mascara & Eyeliner – $4.80
from: YesStyle.com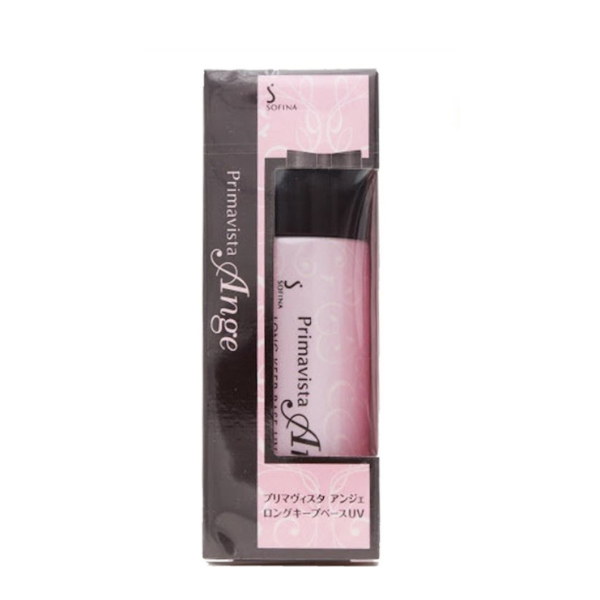 Kao – Sofina – Primavista Ange Moisture Keep UV Base SPF16 PA++ – 25g – $24.79
from: Stylevana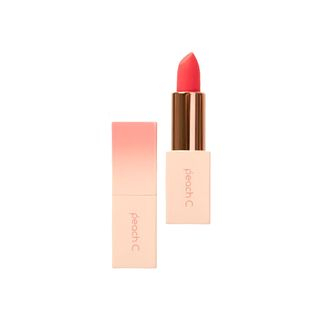 Peach C – Easy Matte Lipstick – 5 Colors Scarlet Pink – $11.90
from: YesStyle.com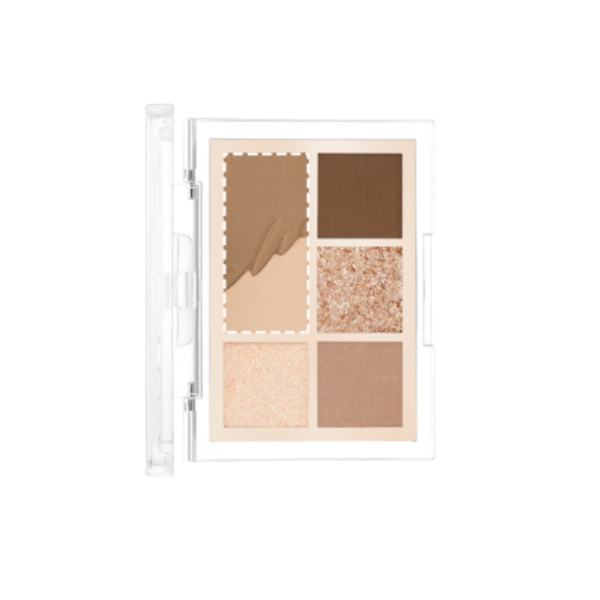 CLIO – Pro Eye Palette Mini – 0.6gX4 1.6gX1 – 01 Mono Mood – $23.79
from: Stylevana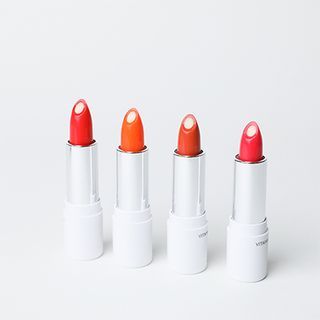 Ciracle – C8 Vitamin Lipstick – 4 Colors #01 Red – $18.80
from: YesStyle.com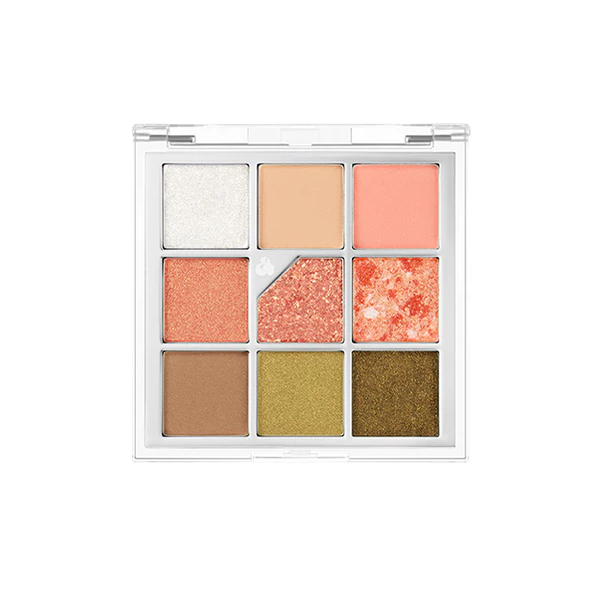 Unleashia – Glitterpedia Eye Palette – 6.6g – N6 All Of Citrus – $20.79
from: Stylevana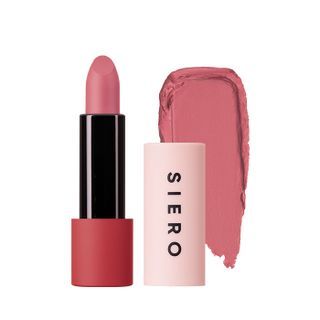 siero – Knit Lipstick – 6 Colors #Breeze Pink – $14.80
from: YesStyle.com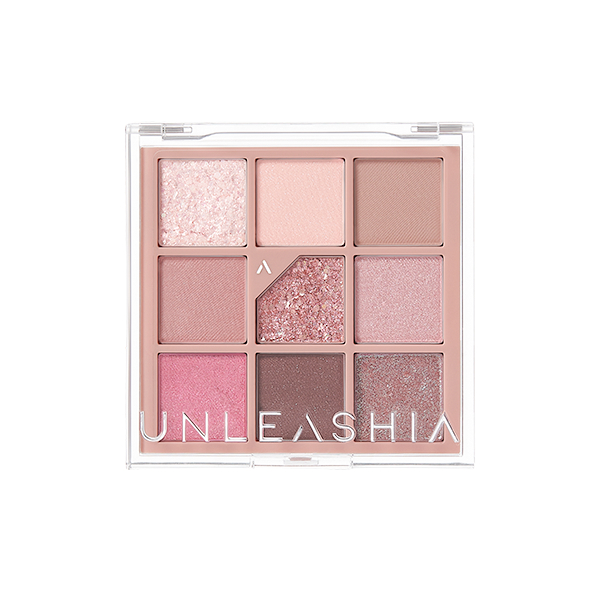 Unleashia – Glitterpedia Eye Palette – 6.2g – No 5 All of Dusty Rose – $19.59
from: Stylevana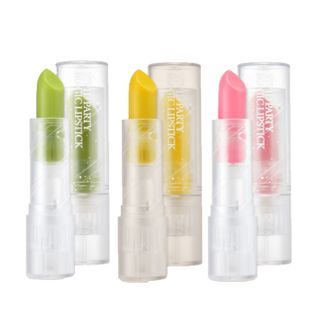 ElishaCoy – Vivid Magic Party Lipstick – 3 Colors #02 Real Banana – $7.10
from: YesStyle.com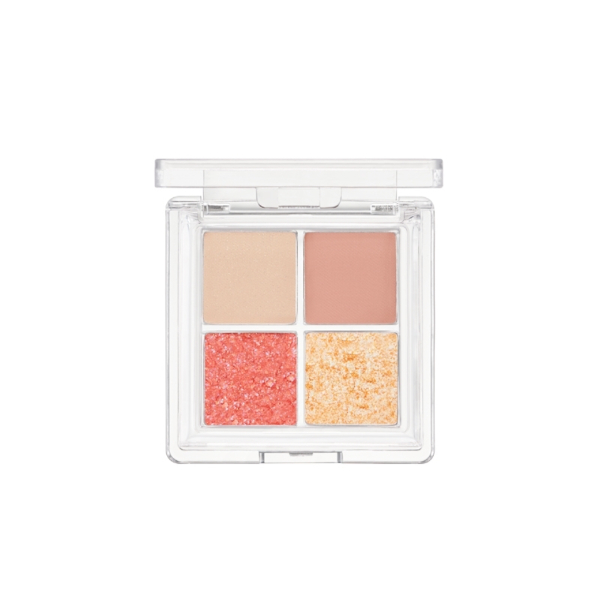 Twinkle Pop – Pearl Flex Glitter Eye Palette – 3.3g – #03 Hey Coral – $8.89
from: Stylevana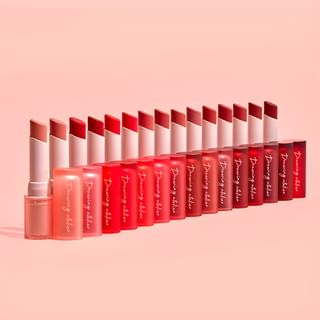 IM MEME – Drawing Atelier Velvet Lipstick – 15 Colors #15 Alluring – $11.00
from: YesStyle.com

CLIO – Pro Eye Palette – 0.6gX10 – 008 Into Lace – $30.59
from: Stylevana
https://www.koreanfashiontrends.com/wp-content/uploads/2021/05/Korean-Fashion-Trends-Differences-between-Korean-and-Japanese-makeup.png
290
795
Scarled Andrade
https://www.koreanfashiontrends.com/wp-content/uploads/2021/06/KoreanFashionTrendsLogoColor.Medium.png
Scarled Andrade
2021-05-25 09:26:39
2023-10-02 19:18:37
Differences between Korean and Japanese makeup