Differences between Korean and Japanese fashion
The differences between Korean and Japanese fashion are very significant. The contrast between both is high in the different styles and garments. However, although they are very different from each other, both fashions are famous. Many people have tastes that lean towards Korean culture, Japanese culture, or Asian culture in general. 
For you to know everything about both fashions, it is necessary to consider their differences. Thanks to them, we can determine which one best suits our style. If you want to know more about the differences between Korean and Japanese fashion, keep reading! The data you'll find will help you define your Asian attire.
How is Korean fashion?
Before, Korean fashion was associated with the street fashion style of Dongdaemun only. This style integrates sports garments, oversized, tight, and in brighter or darker colors. It is a famous style in Korean fashion, but it is not the only one. As the Korean music industry, also known as K-pop, gains popularity, its fashion style also changes and embraces new trends. From there, other looks were born that make Korean fashion versatile and creative.
Characteristics of Korean fashion
K-pop influence on Korean fashion
You would have noticed that K-pop music integrates different rhythms and its lyrics usually combine English with Korean. Fashion is like that too.
The elements of street-style clothing take inspiration from western rap and hip-hop. That's why hip-hop-inspired clothing (such as oversized t-shirts and hoodies) is becoming very popular with young people.
People like it for its comfortable and casual urban style, but elegant if you prefer. This style gives them a unique personality. It is an avant-garde and chic fashion.
Style K: classic-elegant
Elegant classic style is Dongdaemun's fashion style.
It's full of urban avant-garde, and it is thanks to it that what is known as Korean urban fashion exists.
It is full of accessories and garments that, although they could be casual, also fit in a more elegant style if the person wishes. It is a very striking style and very representative of Korean fashion.
Don't want to miss any information about K-fashion? Subscribe to our newsletter by clicking here.
Style K: urban-edgy
Korean fashion styles are not always independent. Koreans sometimes combine everything.
A very famous trend in Korea is mixing garments, textures, and shapes.
For example, many girls combine sweatshirts dresses with blouses or oversized blouses and tight skirts.
Many possibilities exist in Korean fashion when mixing one garment with another. However, this style often values ​​simplicity and refined looks as well.
How is Japanese fashion?
Strolling the streets of Tokyo involves watching your steps. That way, you will not collide with the millions of people walking the streets while gaping at the looks they wear. In Japan, fashion is very flashy and sometimes a bit extravagant. They worship accessories as no other fashion does. Among the most prominent styles are the cute or kawaii look and the sophisticated or professional look. Besides outfits full of pastel colors and cartoon characters, other trends are unique and special. For example, in Japan, it is common to see girls walking through the streets in typical costumes without any problem. Also, compared to Korea, nail art is much more exaggerated and dramatic. False nails with 3D decorations are a strong trend in Japanese fashion. As you can see, Japanese fashion is not a simple fashion. It is full of extravagances and excesses.

A261-2142-P125 Silk Slip Vertical Trim Yuppie Casual Ribbon Temperament Men's Suit
Characteristics of Japanese fashion
Hairstyles
In Japan, a lot of guys wear long hair. It is a trend among young and old.
Some would believe that it is a fatal style, but the truth is its very original and attractive.
Regarding the girls, they usually wear their hair in soft color and decorate it with accessories.
However, many others prefer to wear fancy colored wigs.
Different styles
Today's Japanese fashion is very diverse. Japanese street styles are unique.
They have two faces because they can be very simple or very daring.
Lately, in Japan, you can find several looks of urban clothing.
For example, Kawaii styles like Lolita, Visual Kei, Kimono Style, and Ganguro.
Soft and loose clothing
A large part of Japanese clothing focuses on incorporating softness and fluidity into garments. Women prefer to wear loose-fitting blouses, long skirts, and baggy pants. Japanese style is not about putting too much emphasis on bodies or highlighting curves. It is about covering them with looser clothing to achieve greater comfort.

A452 New Two-color Chain Design Suit Korean Loose Net Red Casual Suit Jacket
Soft but bold colors
Japanese clothing knows well how to mix colors.
The Japanese use many soft colors in their garments, but at the same time, they are striking without being annoying to the eye.
Fall season clothing colors are gray, white, pink, and light blue, and they rarely wear black.
Summer colors are much brighter.
We know you love Korean fashion as much as we do, and that's why you can now subscribe to our newsletter! That way, you won't miss our updates.
Kimono
The kimono is very important in Japanese fashion.
Streetwear has a kimono style that modernizes traditional clothing by making it more attractive to younger generations.
Another look of the streets is collegiate.
Many girls opt for a more cute and chic makeup and fashion style while wearing school skirts and shirts.
What are the differences between  Korean fashion and Japanese fashion?
Korean unisex fashion, Japanese fashion genres
While Korean fashion tends to be unisex, Japanese fashion has gender. In Japan, women still prefer to wear skirts rather than give pants a chance as well. They opt for a style more focused on women. Contrary to Korean fashion, which is becoming more unisex every day. Women wear jeans and sweatpants, and boys wear crop tops or shirts as long as dresses.

A452 Korean Coat Shirt
The soft colors of Korean fashion and the bold colors of Japanese fashion
Both styles differ in color schemes. Japanese fashion trends generally have brighter and bolder colors, shapes, and patterns. It is full of neon colors and very energetic colors. Meanwhile, Korean fashion integrates softer colors, such as pastel and earth tones. The Korean style is relatively more subdued.

A261 Original Design Dark Contrast Irregular Hem Long Sleeve Shirt
Korean female fashion vs Japanese kawaii fashion
Korean fashion is more feminine, while Japanese fashion is cuter. Many Korean women prefer dresses and skirts that are pretty, but elegant at the same time. They choose clothes that accentuate their elegance. On the other hand, the Japanese kawaii style, being more exaggerated, dares everything. It is full of pink outfits decorated with cute ribbons. They complete it with colorful makeup, high socks, bags, and shoes. And although there is also the cute style in Korean fashion, it is more common to see women preferring more neutral and simple garments.
Highlighting and distinguishing the main differences between Korean and Japanese fashion is not very difficult. You have to keep in mind that Korean fashion is more sober and simple, and that Japanese fashion is much more extravagant and diverse. K-fashion integrates pastel colors and softer tones, and J-fashion tends to use more bold and bright colors. 
However, although both fashions are different, they are both captivating and deserve a chance. Now that you know more about their differences, would you dare to do it? Tell us in the comments. And remember that if this post was helpful, you should visit us every day. Here you will find information about everything related to K-fashion!
Don't want to miss any information about K-fashion? Subscribe to our newsletter by clicking here.
K-fashion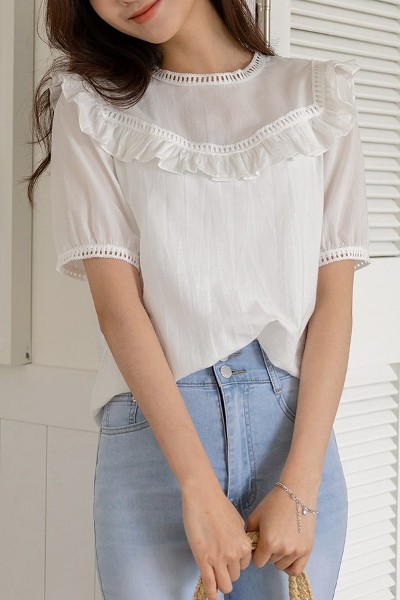 Room Lace Neck Cotton Blouse – $49.99
from: KOODING, Inc.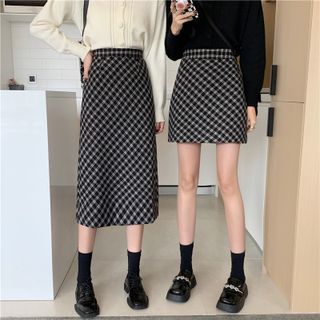 Plaid Mini A-Line Skirt / Midi Pencil Skirt – $22.10
from: YesStyle.com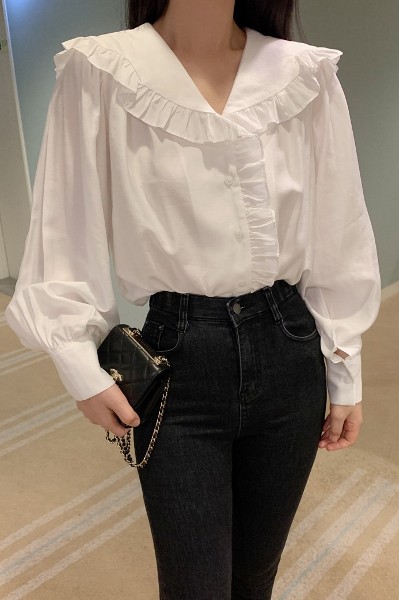 Come Frill Sailor Blouse – $62.99
from: KOODING, Inc.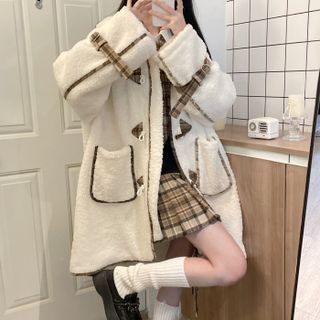 Toggle Coat / Zip Jacket / Pleated Skirt / Midi Skirt / Neck Tie / Set – $54.90
from: YesStyle.com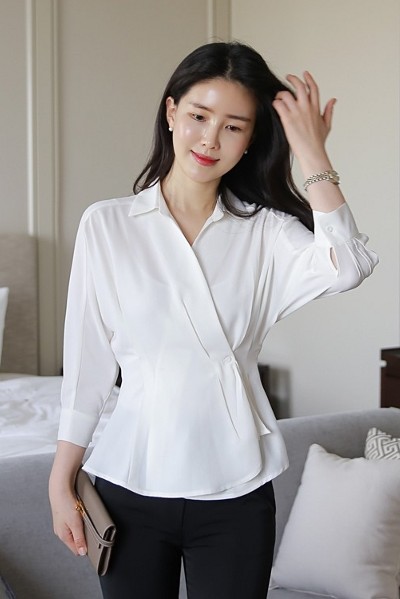 Belto Wrap Blouse – $63.99
from: KOODING, Inc.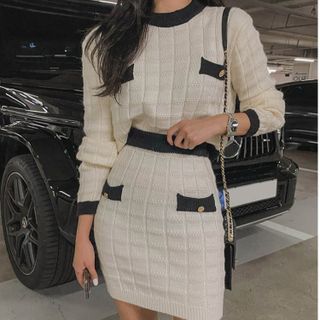 Set: Contrast Trim Sweater + Mini Pencil Skirt Set of 2 – Sweater & Skirt – Beige – One Size – $39.70
from: YesStyle.com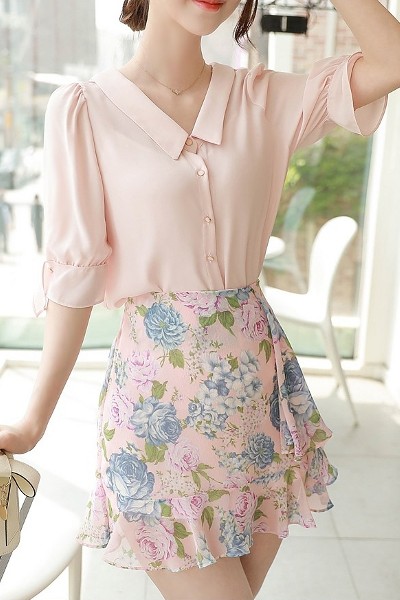 Lovely Bonny Blouse – $44.99
from: KOODING, Inc.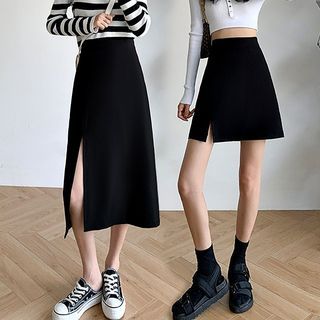 High Waist Slit Mini Skirt / Midi Skirt – $26.00
from: YesStyle.com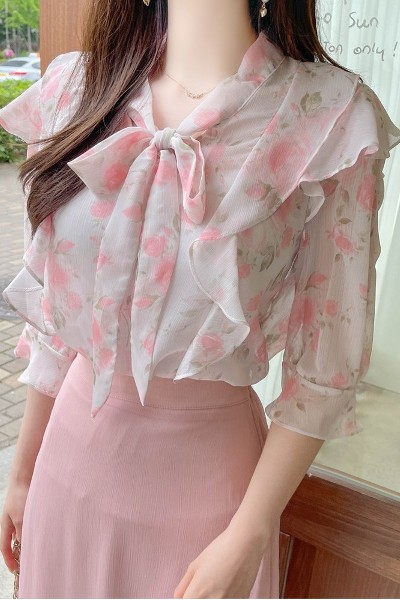 Elf Frill Ribbon Flower Blouse – $52.99
from: KOODING, Inc.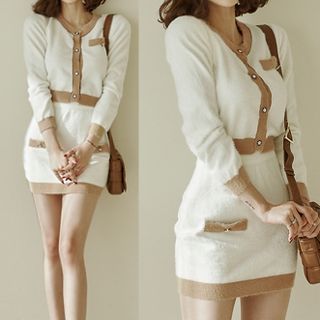 Set: Cropped Cardigan + Knit Mini Fitted Skirt Set of 2 – Cardigan & Skirt – White – One Size – $42.70
from: YesStyle.com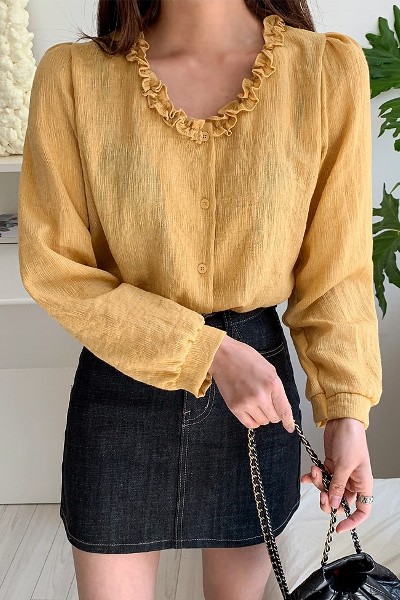 Neck Shirred Blouse – $32.99
from: KOODING, Inc.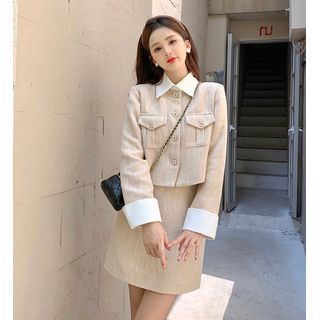 Two-Tone Cropped Jacket / Mini Skirt / Midi Skirt – $25.70
from: YesStyle.com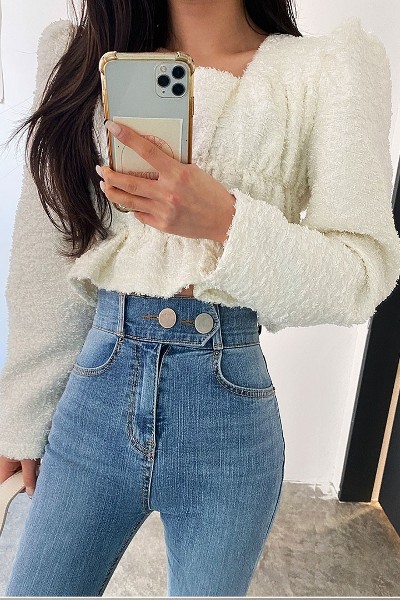 Popcron Puff Crop Shirred Blouse – $106.99
from: KOODING, Inc.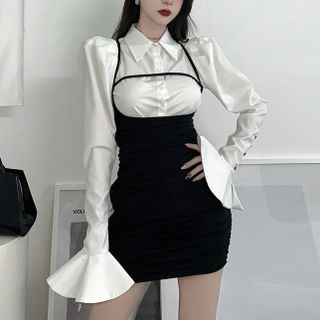 Flare-Sleeve Shirt / Suspender Skirt – $28.50
from: YesStyle.com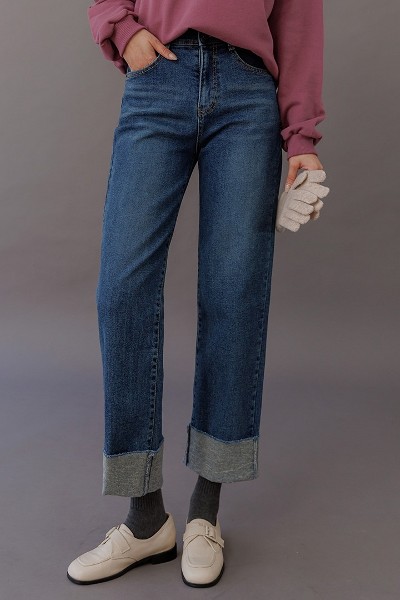 Note Fleeced Straight Roll Up Jeans – $67.99
from: KOODING, Inc.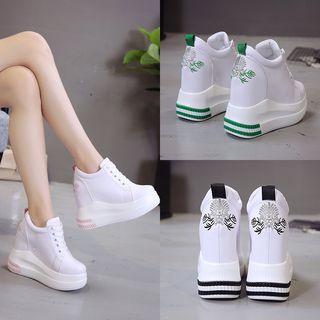 Lettering Platform Wedge Lace-Up Sneakers – $39.00
from: YesStyle.com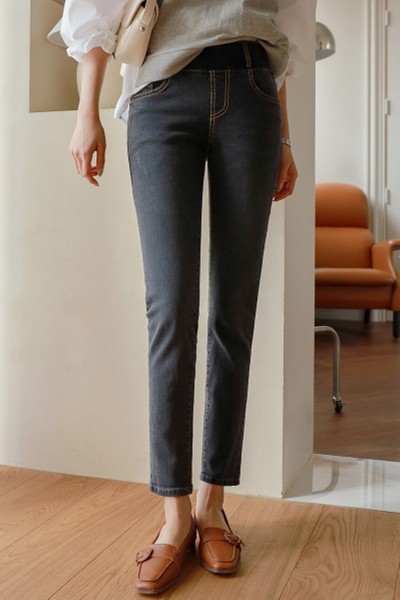 S Line Wide Elastic Skinny Jeans – $52.99
from: KOODING, Inc.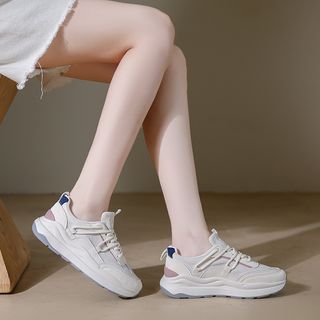 Color Block Sneakers – $29.90
from: YesStyle.com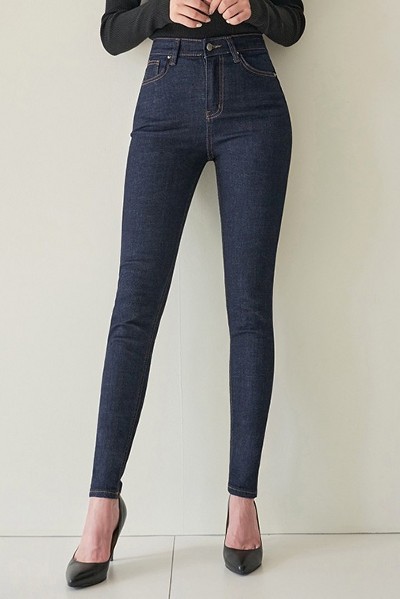 Loose Weight Jeans Vol 126 – $61.99
from: KOODING, Inc.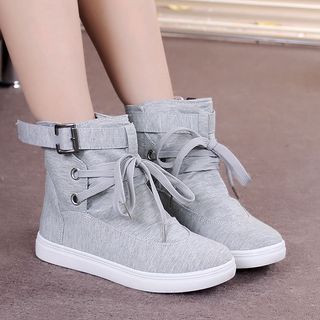 Buckled High Top Sneakers – $28.70
from: YesStyle.com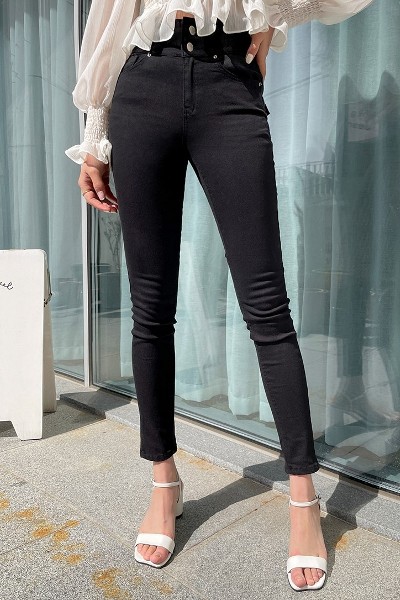 Loose Weight Jeans Vol 136 – $58.99
from: KOODING, Inc.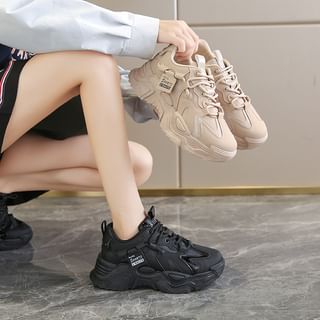 Lace Up Wedge Sneakers – $25.04
from: YesStyle.com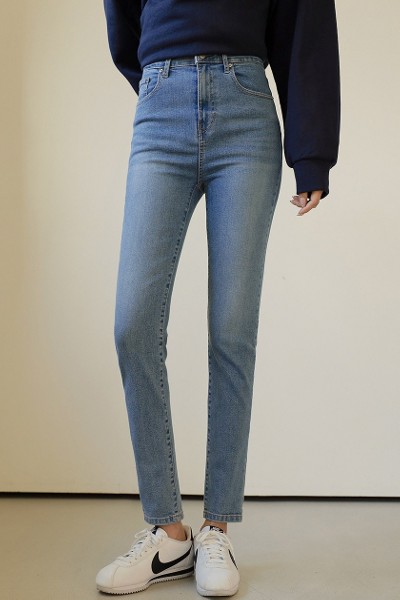 Course Secret Elastic Slim Skinny Jeans – $39.99
from: KOODING, Inc.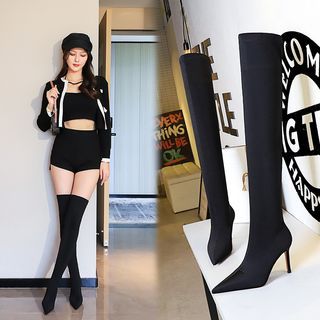 High-Heel Pointed Over-The-Knee Boots – $65.60
from: YesStyle.com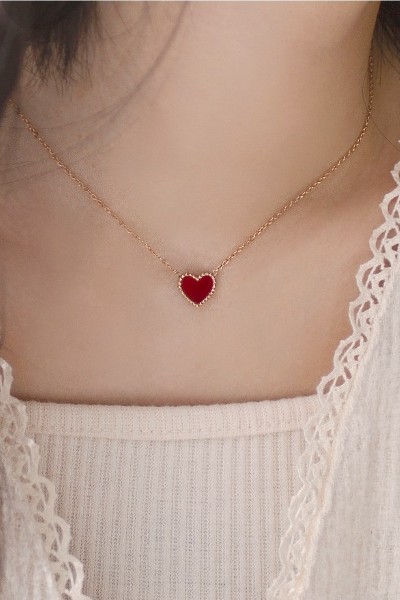 2 Colors Heart Pendant Necklace – $21.99
from: KOODING, Inc.

High-Heel Plain Pumps – $39.90
from: YesStyle.com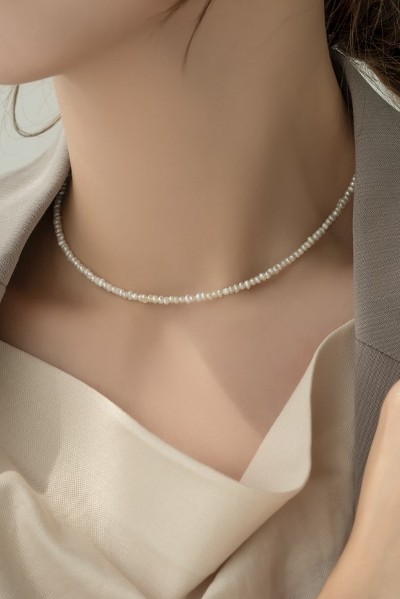 925 Silver Petit Fresh Water Chain Necklace – $44.99
from: KOODING, Inc.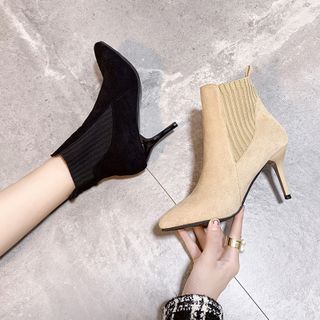 High-Heel Short Knit Socks Boots – $36.60
from: YesStyle.com
https://www.koreanfashiontrends.com/wp-content/uploads/2021/05/Korean-Fashion-Trends-Differences-between-Korean-and-Japan-fashion-TITULO.png
290
795
Scarled Andrade
https://www.koreanfashiontrends.com/wp-content/uploads/2021/06/KoreanFashionTrendsLogoColor.Medium.png
Scarled Andrade
2021-05-19 09:36:45
2023-03-03 14:23:07
Differences between Korean and Japanese fashion