K-Pop Idols who support The LGBT community
Although pride month is over, we know that every month of the year is an opportunity to celebrate gay pride. And so today, we bring you a list of K-pop idols who support LGBT community! Maybe you already know some of them, but maybe you did not know about others. Do not miss your chance to meet K-pop idols who have been outspoken supporters of the LGBT community.
Know these Idols that Openly Support The LGBTQ Community 
TAEYEON – SNSD
Taeyeon is very popular in the LGBT world.
She has shown her support through social networks on more than one occasion.
And when you see her Instagram, you can realize that it is an important issue for her.
On pride day in South Korea, she posted a story with a rainbow.
RED VELVET
Red Velvet is together with MAMAMOO, the KPOP
 girl group with the most LGBT fans. 
The girls have these fans because their songs focus a lot on the empowerment of women.
VIXX
Ravi commented that romantic relationships did not have to be limited to the same gender.
N also reflected on how nervous he would be about a request for a hand and clarified that it was a feeling that everyone would have, that it would also happen to two men or two women.
And we can't forget the day Hyuk wore a T-shirt that says "everyone against the racist, homophobic and sexist jerks".
It is just another reason to love these guys.
NCT
Doyoung and Yuta are the most supportive of this topic.
Yuta is a big advocate that gender is a construct.
Probably, this sensitivity comes because, for years, he has shown support for the trans community. 
SUNMI
She is already known for openly supporting LGTB on several occasions and in a vocal way. We could see Sunmi holding LGBT flags at several of her international concerts, noting her support. Even more remarkable was when in one of these, she commented she had several facets and among them that of "LGBT queen". Many fans came to think that she was also part of the community, but she clarified that she only supported them with her rights. Sunmi is a clear example that we do not need to belong to the LGBT community to show support and respect.
Subscribe to our newsletter and stay tuned for everything related to Korean fashion by clicking here!
MONSTA X
Wonho and Jooheon gave advice and support to a gay fan during a fan sign.
The fan's parents did not support or understand her for being gay.
Because of that, Wonho said: "There is nothing your parents should understand about you, but I suppose my vision may differ from person to person, so insist on your situation and getting your parents to understand it is the answer.
" Without a doubt, the world needs more people who think like Wonho!
SEOHYUN – GIRLS GENERATION
Seohyun acted as an LGBT character in the drama Hello Dracula, a three-part stand-alone series that premiered in February 2020.
The character Seohyun played is Anna, and she is a woman in her thirties who has a good daughter complex and is a teacher at an elementary school. She has a debate between not disappointing her strict mother and her desire to be accepted for who she is.
It is a big step in LGBT representation in the Korean series. After that, the actress was proud to play such a role, as she supports the community.
Suga – BTS
All BTS members openly support LGBTQ + rights. But Suga has been vocal.
During an interview with Billboard, while talking about RM liking Macklemore's song "Same Love" and the LGBTQ community, Suga proudly stated,
"There is nothing wrong with being LGBTQ. We are all the same."
Yves – LOONA
During an interview with MTV News, LOONA talked about his large LGBTQ fanbase.
There, Yves revealed she was aware of how fans interpreted her solo song "New" as having LGBTQ elements.
She said that when she was writing the song, they didn't see it like that. For them, it was a story about longing. But she was grateful that the fans understood it that way.
She also said that LOONA wants to go beyond gender, race, and nationality.
LE – EXID
LE was seen going to a gay bar with her friends twice a month in 2019.
On one occasion, she went to celebrate her friend's birthday. Her friend is a drag queen.
Another of her friends, who happens to be a transgender woman, shared a video of LE dancing to EXID's song "I Love You" at a gay club called Trunk Seoul.
Without a doubt, she is one of the K-pop idols who support LGBT community in the most open way of all.
Yoohyeon – Dreamcatcher
During Dreamcatcher's tour in Brazil in 2017, Yoohyeon and Jiu were asked if they believe in all kinds of love and if they support the LGBTQ community. Fortunately, both girls answered yes. And during a photoshoot for the group's first concert, Yoohyeon was seen wearing a pin with the transgender symbol.
Also, Yoohyeon revealed in an interview that she enjoys working with people. The interviewer then said that she likes hardworking men, and Yoohyeon clarified by saying, "No, hardworking person, anyone."
Does that tell us that Yoohyeon is bisexual? We do not know! But what we are sure of is that she is one of the K-pop idols who supports LGBT community.
Your time to know the best discounts on Korean fashion is now. If you click here, you can not only get Korean fashion clothes. You can also get beauty products and accessories.
Does Twice support LGBT?
Twice is one of the most supportive girl groups in the LGBT community! TWICE has a large LGBT fanbase internationally. Because of that, some members covered Lady Gaga's Born this Way. It is a song dedicated exclusively to the LGBT community.
Chaeyoung also collaborated on the song Young & Wild with transgender artist and producer Kim Petras. Chaeyong also recommended the film Carol and has attended exhibitions by artists such as Wouter Hamel or Pierre et Gilles. Jihyo also said that The Handmaiden, a Korean movie about a lesbian relationship, was a work of art that everyone had to see. 
Which Kpop idols are part of the LGBTQ community?
Harisu
She is a transgender artist and singer. She identified as female from her childhood, so she underwent sex reassignment surgery in 1990. She has been active since 2001 and is active in South Korea, Taiwan, and Hong Kong.
Maman
Mamam was the first openly gay K-Pop idol. She debuted with Jerry Entertainment. Also, her debut song featured Super Junior's Kangin. Shortly after debuting, Maman came out as gay in an interview. Initially, her company wanted to carry it out as a joke. That didn't work, and she was fired from the company. She later founded a new company, but it has been inactive since 2015. She is evidence of the consequences suffered by coming out openly gay. Not only in Korea but in the entire world.
Holland
He debuted in January 2018. Holland wanted to make his singing debut to talk about his experiences with violent offenders and victims of sexual minorities. He originally debuted without an agency, as many did not want to hire someone to speak out about sexual minorities. However, luckily, he later got an agency that allowed him to sign with them.
Hansol – TOPPDOGG
Hansol has come out as asexual and aromatic. Since then, he has talked about his queer identity and how it feels to live as a queer man in South Korea. When talking about his sexuality, Hansol has stated in an Instagram post that he is gay.
Does Blackpink support LGBTQ?
Yes! Among the K-Pop Idols who support the LGBT community are the girls of BlackPink. On one occasion, BLACKPINK performed in Manila, Philippines, and they surprised all their fans by showing their support for the LGBT community during their concert by holding up a rainbow flag. This act made many Blinks proud of the girls. We all know that in South Korea, it is usually taboo to talk about the LGBT+ community since it is a very conservative society. For that reason, many idols avoid talking about it in interviews. However, BLACKPINK has shown their support on different occasions, and the most recent was in a video that a fan recorded of Rosé. BLACKPINK's Rosé shocked all LGBT+ BLINKS by answering a fan's question about whether she supports gay rights. The girl's response made her followers smile.
Does CL support LGBTQ?
Yes. Just like the Black Pink girls, CL is also among the K-Pop Idols, who support the LGBT community. CL is among the biggest supporters of LGBTQI rights in K-pop. Also, she has a large number of gay followers. She should also mention that she is close friends with openly gay designer Jeremy Scott. CL also stated her support for gay people in an interview with ELLE magazine. For that and other reasons, it's no surprise that the LGBTQI community loves CL so much!
Although South Korea is still a conservative country, it is good to know K-pop idols who support LGBT community. Like them, we support this community not just once a year, but every day. Respecting the rights of others is an obligation that we should all acquire. If you think we missed an idol to mention, please let us know in the comments. Also, remember to visit us daily if you liked this post since here you will find information about Korean fashion and everything related to its culture.You can also subscribe to our newsletter to stay connected with our updates and discounts on Korean fashion. See you soon!
You should take advantage of the discounts on Korean fashion that Korean Fashion Trends brings to you! By clicking here, you can buy Korean fashion and beauty clothing, products and accessories.
Unisex clothing style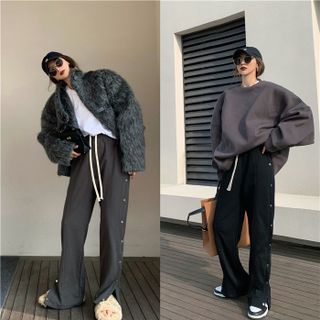 Button-Up Loose-Fit Sweatpants – $11.28
from: YesStyle.com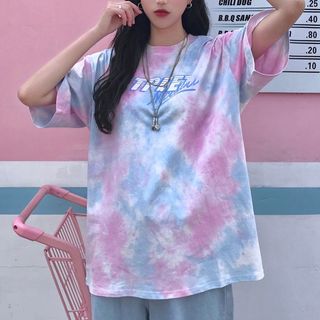 Tie-Dye Oversized Lettering Elbow-Sleeve T-Shirt – $6.84
from: YesStyle.com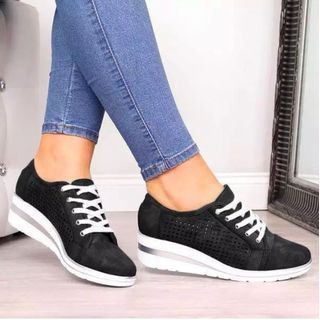 Wedge-Heel Sneakers – $6.46
from: YesStyle.com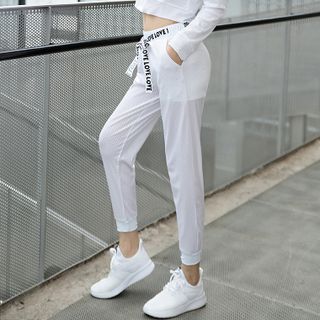 Mesh Lettering Sweatpants – $10.64
from: YesStyle.com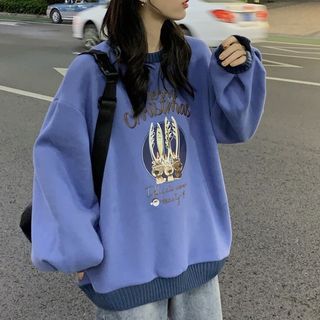 Graphic Print Sweatshirt – $20.79
from: YesStyle.com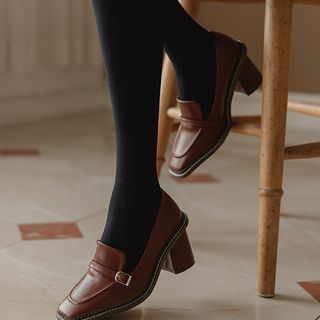 Square-Toe Block-Heel Loafers – $26.56
from: YesStyle.com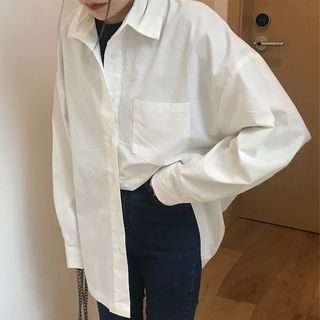 Long-Sleeve Collar-neck Oversized Shirt – $10.80
from: YesStyle.com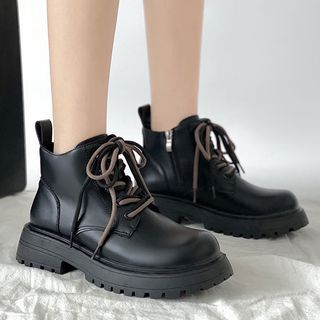 Lace-Up Platform Ankle Boots – $48.31
from: YesStyle.com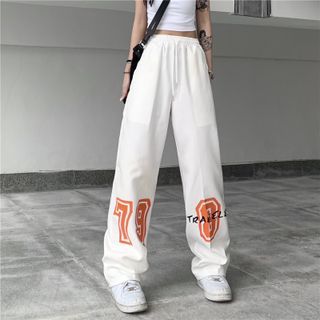 Lettering Print Drawstring Sweatpants – $12.75
from: YesStyle.com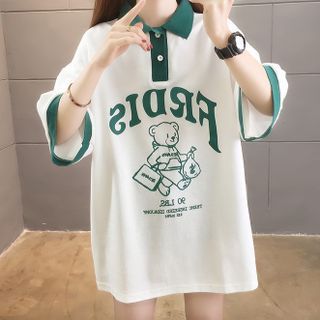 Elbow-Sleeve Bear Print Oversized Polo Shirt – $11.52
from: YesStyle.com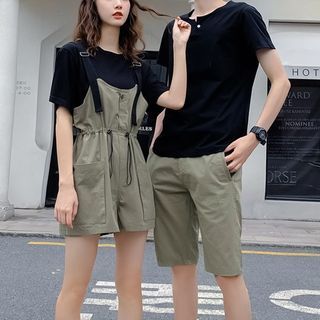 Couple Matching Short-Sleeve T-Shirt / Jumper Shorts / Shorts / Set – $54.98
from: YesStyle.com

Canvas Sneakers / Mule Sneakers – $35.38
from: YesStyle.com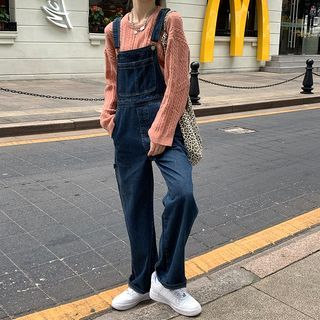 Denim Jumper Pants Pants – $34.89
from: YesStyle.com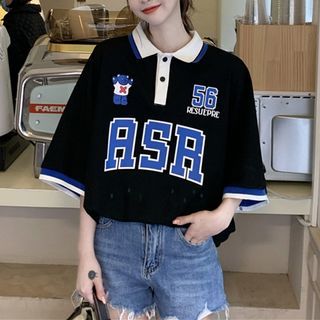 Elbow-Sleeve Bear Print Oversized Polo Shirt – $18.27
from: YesStyle.com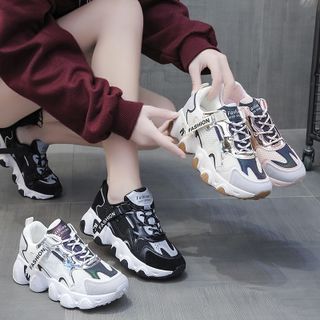 Platform Sneakers – $33.52
from: YesStyle.com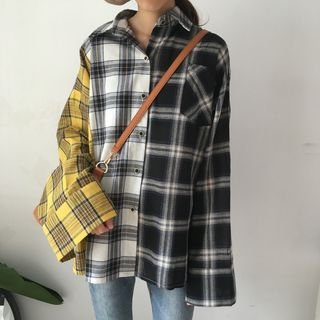 Long-Sleeve Patchwork Plaid Oversized Shirt – $19.90
from: YesStyle.com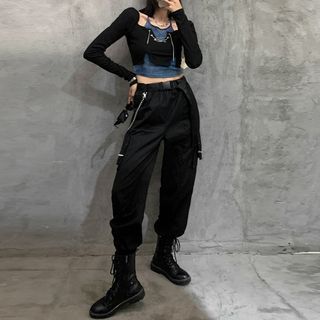 Mock Two-Piece Long-Sleeve Chained Tie-Dyed Crop Top / Cargo Pants / Pants Chain / Set – $36.16
from: YesStyle.com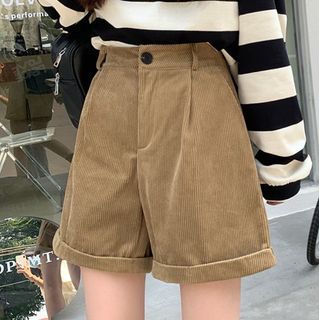 Corduroy Shorts – $21.17
from: YesStyle.com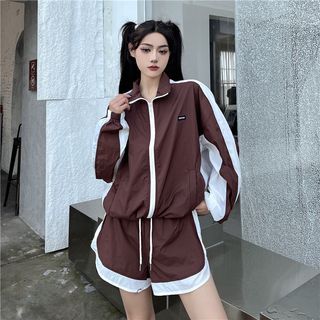 Set: Zip Jacket + Shorts Set Of 2 – Jacket & Shorts – Coffee – One Size – $32.31
from: YesStyle.com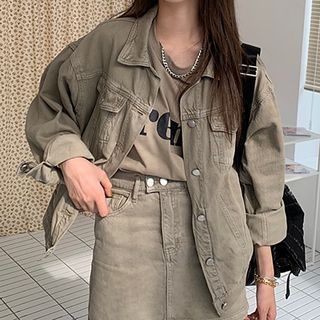 Denim Jacket / Mini Skirt Jacket – Khaki – One Size – $39.33
from: YesStyle.com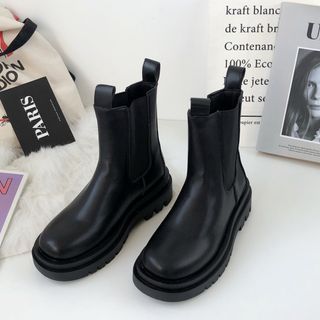 Plain Platform Short Boots / Mid-Calf Boots – $72.13
from: YesStyle.com

Corduroy Shorts – $12.57
from: YesStyle.com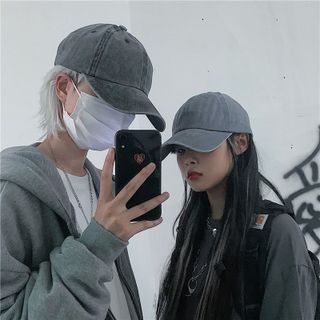 Distressed Baseball Cap – $7.92
from: YesStyle.com
https://www.koreanfashiontrends.com/wp-content/uploads/2021/08/Korean-Fashion-Trends-K-Pop-Idols-who-support-LGBT-community-titulo.png
290
795
Scarled Andrade
https://www.koreanfashiontrends.com/wp-content/uploads/2021/06/KoreanFashionTrendsLogoColor.Medium.png
Scarled Andrade
2022-12-02 07:14:39
2022-12-02 07:56:46
K-Pop Idols who support The LGBT community