K-Fall Runway: Fall 2023 Fashion Trend Must-Haves!
K-Fall Runway: Fall 2023 Fashion Trend Must-Haves! Get ready to turn heads this fall as the K-Fall Runway unveils an electrifying array of fashion trends for Fall 2023! Fall is approaching, bringing with it a renewal of fashion trends. If you're a fashion enthusiast, you might be wondering where to begin, as the transition in clothing choices after summer takes a significant turn. So knowing where to start is the best style tip to dress well for the upcoming season. As always, it is essential to adapt trends that suit you and adapt them to your personal style. And now, it's time to discover what dominates the K-fall runways so that you don't miss out on the Fall 2023 must-have fashion trends!
Fall Is Near! What to Wear This Season in Korean Fashion?
While summer's warm weather says goodbye to us, we welcome the beginning of the cold weather of fall. Like every season, fashion trends adjust to the time of year, so we must modify our closets accordingly. But don't worry; this doesn't mean you have to change your style.
You can still maintain your Korean style by setting aside your summer dresses and replacing them with knitted coats and jackets. But what to wear in fall 2023 if you want to continue rocking in-vogue Korean fashion? From bold hues to unexpected textures, this season's trends are all about making a statement.
Fall 2023 is all about embracing a blend of nostalgia and modernity! If you want to shop for ideal Korean-style clothes for fall 2023, simply click here!
Wardrobe Basics: An Absolute YES in Fall of 2023!
Although following trends is not bad, Korean fashion also reminds us of the importance of having wardrobe basics. That way, you can create more versatile, practical, and equally fashionable combinations. Furthermore, you can make style statements by wearing basic pieces and adding eye-catching accessories. In addition, the basics of the wardrobe will also be the main protagonists of autumnal looks. Oversized blazers, men's shirts, and baggy and straight-cut jeans will be part of the Fall 2023 Fashion Trend Must-Haves!
You still have time to prepare your closet for this fall 2023! Shop Korean fashion by clicking here! You will be able to get not only the Fall 2023 Fashion Trend Must-Haves, but also everything you want and need to take your Korean fashion style to another level! In addition, you will get deals on Korean beauty products. Don't wait any longer. Shop here!
What's In-Vogue in Fall 2023?
Today at Korean Fashion Trends, we have made a meticulous selection for the Fall 2023 Fashion Trend Must-Haves! If you want to show off Korean style in fall 2023, consider the items we've listed down below. Also, the aforementioned basics. Show that you are passionate about Korean fashion in autumn with the following must-haves!
Chic Chunky Boots
Chunky, combat-style boots are a must-have footwear choice for the season. Not only do they provide the necessary warmth and support for chilly days, but they also add a bold statement to your ensemble. Pair them with flowy dresses or mini leather skirts for a striking contrast. Shop here.
Tie-in With Textured Fabrics
From cozy corduroy to tactile tweed, textured fabrics are making their way up to the top. These materials add depth and visual interest to any ensemble, giving them a cozy and inviting feel. Incorporate them into your wardrobe with blazers, skirts, or even full suits. Shop here.
Playful Plaid Patterns
Plaid, a timeless fall favorite, is back in full force. Whether it's a tailored plaid blazer or a cozy blanket scarf, this versatile pattern adds a touch of vintage charm to any outfit. Mix and match different plaid pieces for an eclectic yet put-together appearance.
Classic Little Black Dress
Talking about basics, the little black dress is one of the favorites of the Fall season! This life-saving piece is always a good option when in doubt. The key is to introduce details that elevate it. Shop here.
Tone on Tone
Tone-on-tone dressing is all about creating a harmonious and cohesive look by combining different shades of the same color family. Monochromatic outfits have been on top of the trends with their timeless and classic allure. This will be continuing into the fall season. Whether you opt for earthy browns, serene blues, or even daring reds, the key is to play with different tones to achieve a visually appealing ensemble.
Leather Lure
Leather has always been a symbol of boldness and edge in the fashion world. And Fall 2023 is no different. This season, leather takes on new forms, from sleek dresses to tailored blazers and even unexpected pieces like leather skirts. The versatility of leather allows you to mix and match with other textures and fabrics, creating a striking contrast that's both daring and chic. Shop here.
Blazer dress
This year, the blazer dress makes a remarkable return. It is a trend directly associated with another: no pants fashion. And it is one of the favorite trends in K-Fashion this fall. Whether tailored or oversized, dress up a blazer dress with striking heels or chic boots this season. Shop here.
Hi to Halter Necks
Halter necklines are making a graceful return as we get closer to fall. The halter neck style flatters the shoulders and neck while allowing for creative variations in the back, making it perfect for both casual and formal occasions. Whether it's a halter-neck midi dress or an impeccable crop top to pair with your leather pants, halter necks are here to save your outfit.
Cozy Sweater Vests
Sweater vests are stepping into the limelight this season, offering a cozy and nostalgic appeal. These sleeveless knits can be layered over shirts, blouses, or even dresses. Which makes them a versatile addition to your fall closet. And with various colors and patterns available, you can easily mix and match to create looks that range from preppy to effortlessly chic. Take BLACKPINK's Jennie as an inspiration to incorporate this piece into your ensemble. Shop here.
Stylish Short Shorts
Yes, it's not common to wear shorts during fall, so it's a trend for the most daring!
In autumn, very short shorts will become a trend, just like fashion paradoxes often do.
The manual for the use of shorts in autumn will be to dress them accompanied with a matching jacket and stockings.. Shop here.
Favorite Colors of Fall 2023!
In the Fall 2023 Fashion Trend Must-Haves, not everything is about clothing and accessories. Some specific colors are also trending in fall 2023. We will unveil the must-have hues for the Fall 2023 Fashion Trends.
Rich Jewel Tones 
This fall, expect to see an array of rich jewel tones dominate the fashion scene. Deep emerald greens, luxurious sapphire blues, and regal amethyst purples will adorn everything from coats to dresses. These colors exude opulence and perfectly capture the cozy yet sophisticated vibe of the season.
Cherry Red
Red hues are staging a remarkable comeback this fall. The deep red shade, often referred to as cherry red, has captured everyone's favor for valid reasons. So be ready to encounter this opulent hue everywhere, from bags to jackets.
In K-Fall Runway, we will unveil the Fall 2023 Fashion Trends Must-Haves! Take note of each of them in order to elevate your Korean style at the beginning of the colder seasons of the year! Which Fall 2023 Fashion Trend Must-Have is your favorite? Tell us in the comments! And don't forget to subscribe to our blog if you like our content. That way, you can receive notifications of our daily updates! You can also follow us on Facebook, Twitter, Instagram, TikTok, Pinterest, Spotify, YouTube and Twitch! See you in the next blog, K-lover!
Korean fashion and beauty are just a click away! Don't wait any longer. Simply click here to find out about YesStyle discounts on Korean fashion and beauty products. While you shape the Korean fashion closet of your dreams, ensure that you manage your bank account wisely because YesStyle currently offers many discounts that you should take advantage of immediately. Hurry up and shop here now!
Fall is here!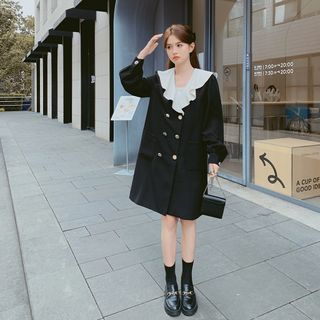 Long-Sleeve Collar Two Tone Oversized Blazer Dress – $52.00
from: YesStyle.com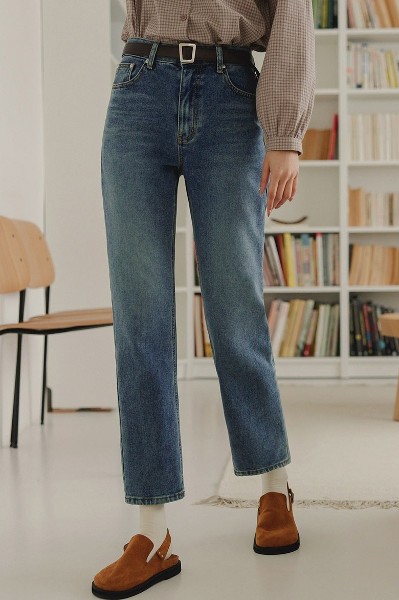 Label Inner Fleeced Slim Baggy Jeans – $55.99
from: KOODING, Inc.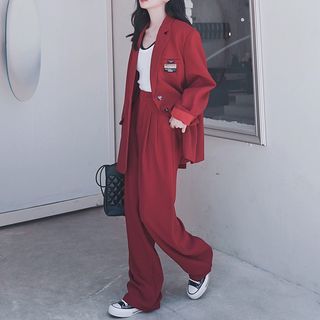 Set: Lettering Applique Oversized Blazer + High Waist Wide Leg Dress Pants – $79.30
from: YesStyle.com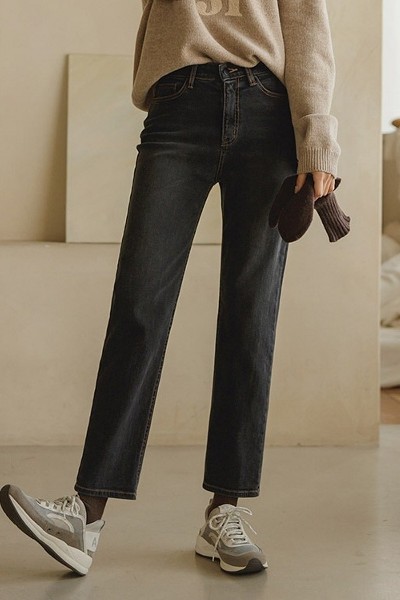 The Black Hidden Elastic Fleeced Baggy Jeans – $53.99
from: KOODING, Inc.

Plaid One-Buttoned Tweed Oversized Blazer – $46.10
from: YesStyle.com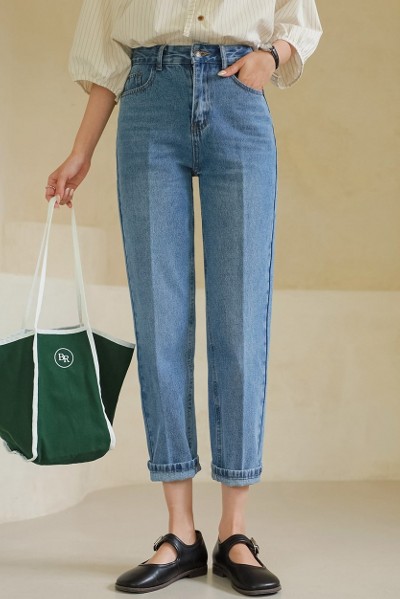 Vetrical Crease Slim Baggy Jeans – $39.99
from: KOODING, Inc.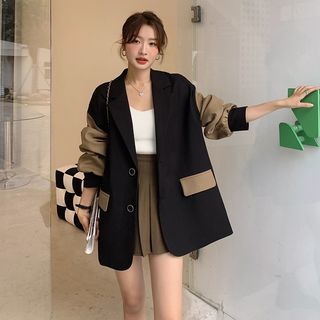 Lapel Collar Two Tone Panel Single-Breasted Oversized Blazer – $53.80
from: YesStyle.com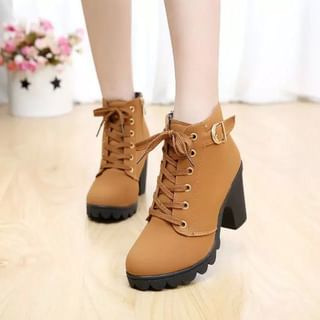 Lace-Up Chunky-Heel Ankle Boots – $25.40
from: YesStyle.com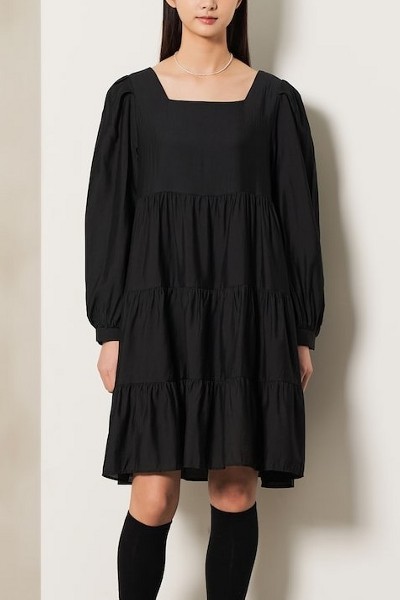 Ribbon Mini Dress Black – $70.99
from: KOODING, Inc.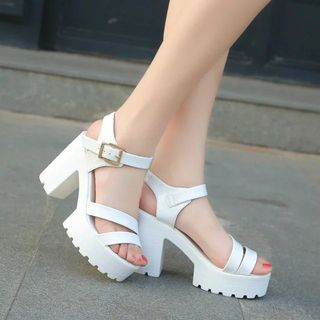 Strappy Chunky Heel Sandals – $25.60
from: YesStyle.com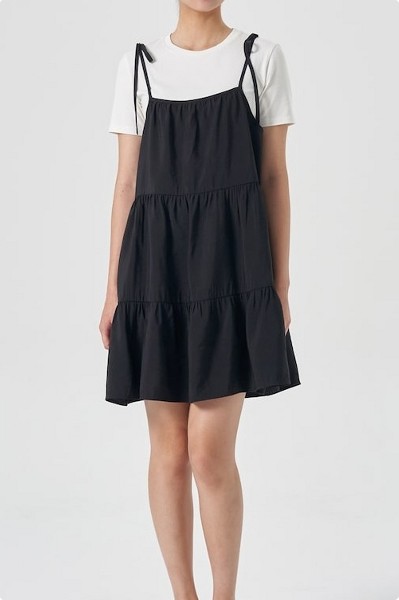 Layered Can Mini Dress Black – $56.99
from: KOODING, Inc.

Chunky Heel Mary Jane Pumps – $24.50
from: YesStyle.com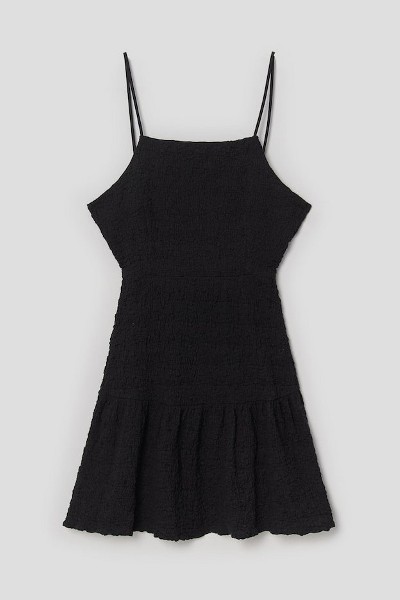 Pleated Halter Neck Mini Dress Black – $76.99
from: KOODING, Inc.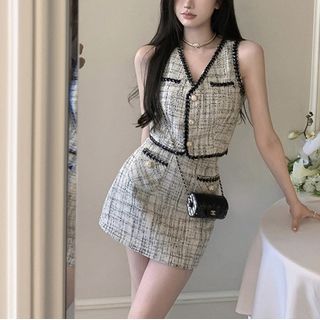 V-Neck Contrast Trim Button-Up Tweed Crop Tank Top / High Waist Mini Pencil Skirt – $33.90
from: YesStyle.com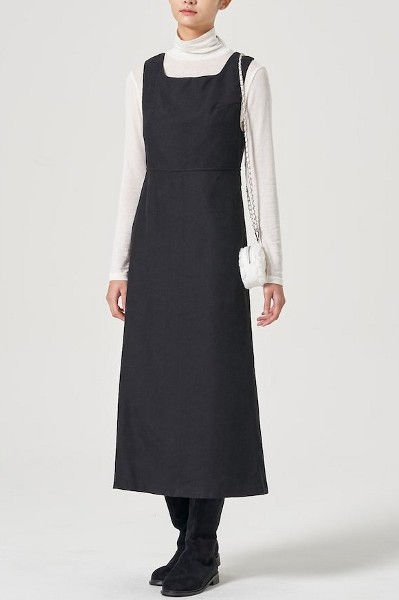 Squared Neck Layered Dress Black – $85.99
from: KOODING, Inc.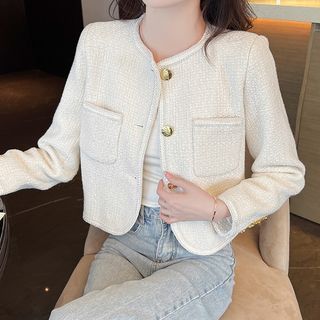 Round Neck Tweed Single Breasted Jacket – $51.60
from: YesStyle.com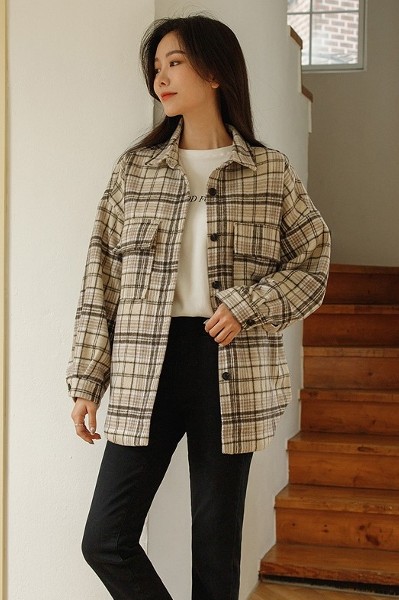 Here Cotton Plaid Wool Shirt – $55.99
from: KOODING, Inc.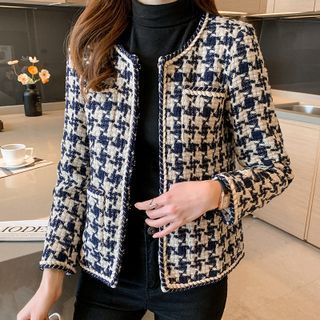 Tweed Open Front Jacket – $44.30
from: YesStyle.com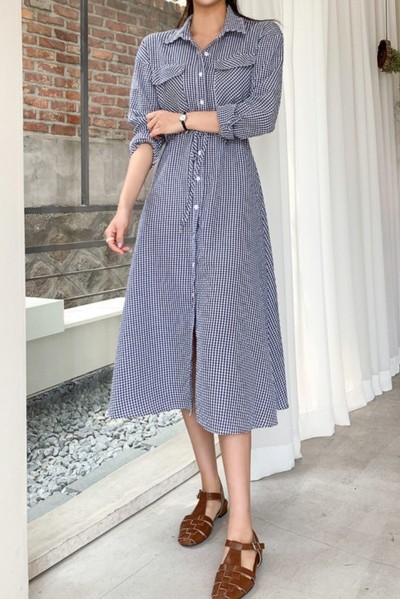 Day Plaid Dress – $39.99
from: KOODING, Inc.
https://www.koreanfashiontrends.com/wp-content/uploads/2023/09/Korean-fashion-trends-K-Fall-Runway-Fall-2023-Fashion-Trend-Must-Haves.png
295
795
Scarled Andrade
https://www.koreanfashiontrends.com/wp-content/uploads/2021/06/KoreanFashionTrendsLogoColor.Medium.png
Scarled Andrade
2023-09-06 13:50:04
2023-09-07 19:50:44
K-Fall Runway: Fall 2023 Fashion Trend Must-Haves!