Jewelry Euphoria! 2023 Korean Jewelry Trends Loved by Korean Idols
Fashion and trends encompass more than just the garments we select to define our style; they also encompass the accessories and jewelry we incorporate. That is to levate our outfits to a higher echelon. Hence, accessories hold equal significance to shirts, pants, jackets, or shoes within our ensembles. Accessories possess the ability to transform an appearance from mundane to fashion-forward. Koreans are well aware of this fact, which explains why Korean celebrities are seldom spotted without their corresponding accessories complementing their looks. In addition, Korean idols have an influential force in every sector of the fashion industry. And this holds true for jewelry trends as well. In 2023, a new wave of 'Jewelry Euphoria' took over, with Korean idols setting the standard with the most trendy jewelry pieces. From eye-catching statement pieces to delicate and meaningful accessories, let's explore the top Korean jewelry trends loved by Korean idols in 2023!
Why Should You Accessorize in Korean Fashion?
Believe it or not, there are many reasons why you should wear jewelry. Before delving into the Korean jewelry trends loved by Korean idols, we will unveil some of those reasons why jewelry is your best ally. And not only in 2023 but for the rest of your life! At least when it comes to fashion and style. For the majority of individuals, the act of accessorizing revolves around enhancing beauty.
However, there exists a deeper dimension beyond aesthetics when it comes to adorning oneself with accessories, particularly jewelry. Jewelry possesses the capability to bolster your confidence in how you present yourself, as there exists a distinct contrast between donning an outfit with accompanying accessories and wearing the same ensemble devoid of them. Jewelry makes a big difference, especially in sophisticated and elegant styles. Today, we will unveil details about the benefits of wearing jewelry. Let's dive in!
Elevates Your Look
Of course, one of the main reasons why you should wear jewelry is that it will dramatically enhance your look!
Looking for a way to add a touch of glamor and class to your dinner outfit? A silver or gold necklace that compliments your outfit could be the solution. How about your outfit for work? You can perfect it with a beautiful bracelet.
That way, you can add a touch of professionalism to your look. In addition, the right piece of jewelry can also draw attention to specific areas of your body. For example, wear large earrings and a small necklace if you want to highlight your face instead of your chest. Shop Korean jewelry here!
Expresses Personality
As fashion lovers, you know that fashion is not only about how you dress or look but also about what you transmit through your outfits.
Therefore, wearing jewelry is also a method of self-expression. Wearing jewelry helps represent your unique style.
Items that reflect a personal style are more likely to boost self-confidence when worn. Do you want to wear Korean jewelry? Shop here!
Invest in a Good Jewelry Piece 
When you buy good quality or luxury clothing and accessories, you are also investing.
Some pieces of jewelry will hold their value or maintain their market value.
High-end jewelry, such as pieces by renowned designers, can be great choices. Keeping these accessories in a jewelry box can serve as a helpful security fund in the future because you could resell them at higher prices.
As you can see, buying and wearing jewelry is not just about style. It's also about business! Shop Korean jewelry here!
Why Jewelry Is a Must-Have? 
When talking about the Korean jewelry trends loved by Korean idols, we couldn't pass up the opportunity to mention that many consider jewelry to be a reflection of who you are. We mentioned that jewelry can convey personality.
Transmitting positivity and style are essential requirements in our day-to-day lives if we want to achieve both professional and personal achievements. So to project a favorable self-image, it's essential to direct your attention not solely towards the attire you don but also towards the accessories and jewelry you incorporate to enhance your ensemble.
For example, if you want to enhance your joy, necklaces will be an excellent option because they will also highlight the beauty of your face. On the other hand, rings can enhance your love, while they can highlight your security. Also, bracelets are the perfect ally if your style is more elegant and sophisticated. Don't know where to shop for Korean jewelry? You just have to click here!
It's not always easy to achieve the style you want, either because you don't have enough budget or don't know the right place to get it. However, today is your lucky day! Why? If you click here, you will be able to discover the crazy prices of YesStyle for Korean fashion and beauty! Not only will you find clothing and Korean skincare products here but also accessories and jewelry! Don't miss the opportunity. Improve your image by wearing the style you like the most. That's right, Korean style!
Can You Take Inspiration From K-Pop Idols to Wear Jewelry in 2023?
Our entire tour of the Korean jewelry trends loved by Korean idols in 2023 has brought us here, the moment where we confirm, once again, that when it comes to fashion and style, K-idols are our greatest inspirations! So, yes! You can take lots of inspiration from Korean Idols.
Thus, if you want to take advantage of your jewelry in 2023, you should take a look not only at the jewelry trends loved by Korean idols, but also at the way they use it and how they combine it with their outfits! Shop Korean jewelry here!
Korean Idols Jewelry Trends Unveiled: What Are the Eye-Candy Korean Jewelry Trends of 2023?
For fashion enthusiasts, jewelry holds a special place as the ultimate accessory to complete any outfit. And when it comes to representing the essence of luxury jewelry brands, our beloved Korean idols are undoubtedly the perfect fit. Icons like Lisa for Bvlgari, Jisoo for Cartier, and Rose for Tiffany & Co. seamlessly blend celebrity allure with the timeless elegance of renowned brands.
As we dive into this year's fashion trends, the world of jewelry is taking it to the next level with some exciting styles like pearls, short chain links, statement pendants, permanent jewelry, and many more. So today, at Korean Fashion Trends, we will unveil the appeal of the iconic fashion trends of 2023 inspired by Korean idols. Are you ready? Let's dive in!
Layered Necklaces
Layered necklaces have become a staple in Korean idol fashion, adding a touch of chic and sophistication to their outfits. Delicate chains adorned with meaningful pendants, initials, or gemstones are expertly layered, creating a captivating and personalized look. Shop here now!
Pendants: Go Big or Go Home
For those seeking to have a bold and eye-catching point in their ensembles, statement pendants are stealing the spotlight. These stunning pieces feature intricate designs, unique gemstones, and symbolic motifs, becoming a reflection of the wearer's individuality and style. As well as adding a stylish touch to any outfit. Shop here!
Chain Link Edginess
Short chain links are also gaining momentum just at the right time, offering a contemporary twist to traditional jewelry designs, perfect for layering and creating statement looks. Take inspiration from KISS OF LIFE's Natty and TWICE's Mina to get creative this summer. Shop here!
Pearl Revamped
Pearls are symbols of refined taste and sophistication. And luckily, they never really go out of style! Besides the classic pearl necklaces, earrings, and bracelets, pearls are reimagined in a more creative context in 2023.
From long loop necklaces, to a mix of pearl and pendant and multistrand necklaces, and to long pearl earrings of your dreams, pearls are revamped for 2023 and already in your favorite Korean Idol's jewelry box! Take inspiration from Jennie, Momo, and Jisoo to elevate your ensembles. Shop here!
Permanent Jewelry For Permanent Sparkle
What is permanent jewelry? Well, to sum it up, permanent jewelry is welded together instead of having a clasp, and it is meant to stay in place for long periods of time. While it's true that you can wear your favorite jewelry piece everyday, permanent jewelry is a whole experience on its own. It's very personalized as you pick and choose the chain and pendants according to your taste. And that is why it can hold memories and emotions. Permanent jewelry is on the rise among Korean idols and is surely a noteworthy trend to mention.
The Korean jewelry trends loved by Korean idols in 2023 are excellent options that you shouldn't overlook if you aim to enhance your style this year with the incorporation of jewelry. These trends offer a perfect blend of personality and style.
K-pop idols, as true experts in Korean fashion, show that jewelry always makes a difference! Take inspiration from your favorite K-pop idols and add jewelry to your ensembles to look good from head to toe! Are you already subscribed to our newsletter?  If not, don't waste time, and subscribe now! So you won't miss any of our updates. If you want to join the K-lovers community, follow us on Facebook, Twitter, Instagram, Pinterest, TikTok, YouTube, Spotify and Twitch! See you in the upcoming Korean Fashion Trends blog!
You don't have to think twice! You can find the best offers in Korean fashion and beauty here! So don't waste any more time, and click here to buy Korean fashion clothes and beauty products. The year ends in a few months, but you still have time to take advantage of YesStyle's low prices! Shop here now!
Shop Jewelry That Represents Your Personality Now!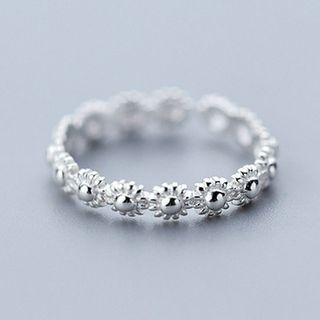 925 Sterling Silver Flower Ring S925 Silver – Ring – Silver – One Size – $7.70
from: YesStyle.com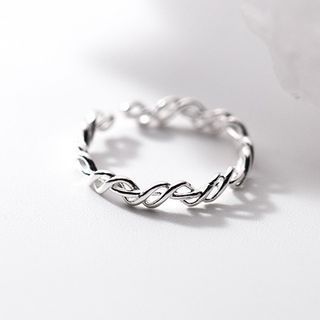 Sterling Silver Open Ring 1 pc – S925 Silver – Silver – One Size – $7.10
from: YesStyle.com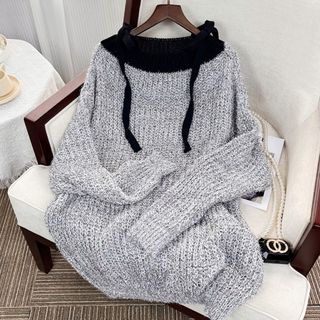 Cold-Shoulder Bow Contrast Trim Sweater Silver – One SIze – $31.70
from: YesStyle.com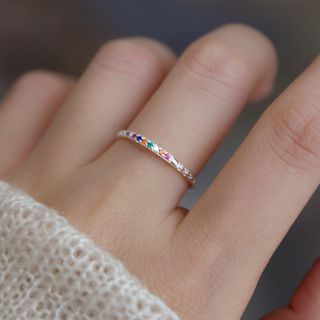 Rhinestone Sterling Silver Open Ring Ring – Sterling Silver – Silver – One Size – $10.30
from: YesStyle.com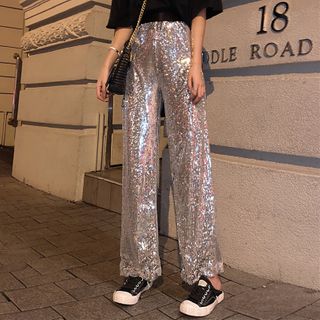 Sequined Wide-Leg Pants Silver – One Size – $23.60
from: YesStyle.com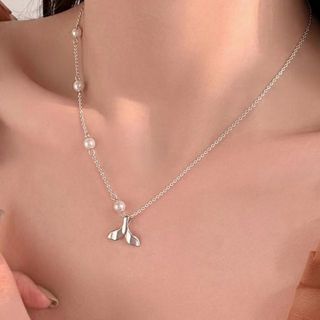 Mermaid Tail Pendant Faux Pearl Sterling Silver Necklace 925 Silver – Silver – One Size – $5.50
from: YesStyle.com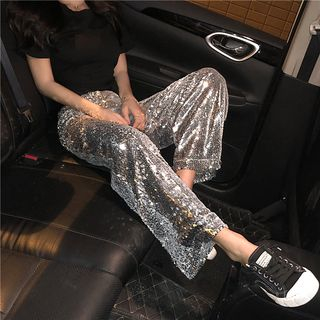 Sequined Wide-Leg Pants Silver – One Size – $25.00
from: YesStyle.com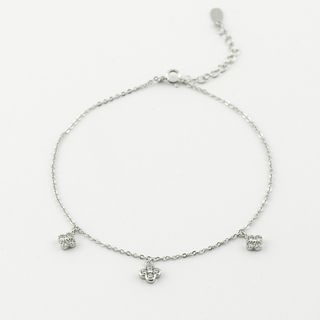 925 Sterling Silver Rhinestone Flower Anklet 925 Silver – Flower – Silver – One Size – $10.50
from: YesStyle.com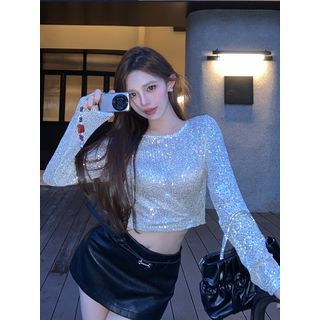 Sequined Crop T-Shirt Silver – One Size – $20.00
from: YesStyle.com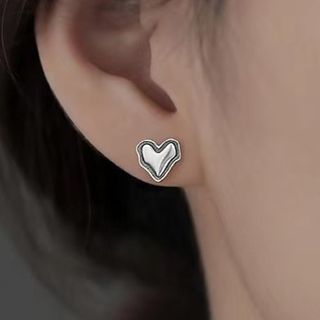 Heart Sterling Silver Stud Earring 1 Pair – 925 Silver Stud Earring – Silver – One Size – $4.80
from: YesStyle.com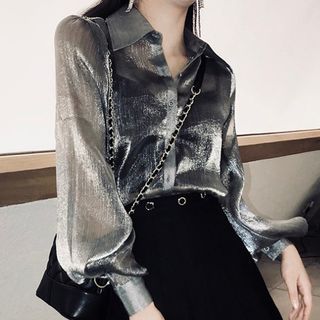 See-Through Shirt Shirt – Silver Gray – One Size – $15.20
from: YesStyle.com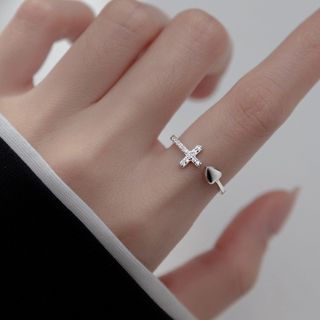 Cross Heart Rhinestone Sterling Silver Open Ring 1 Pc – S925 Silver – Silver – One Size – $7.30
from: YesStyle.com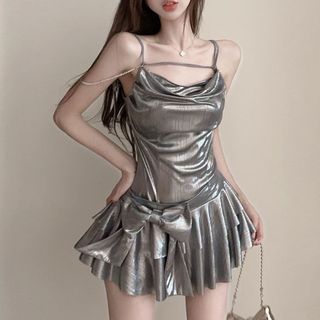 Spaghetti Strap Cowl Neck Plain Mini A-Line Dress Silver – One Size – $25.50
from: YesStyle.com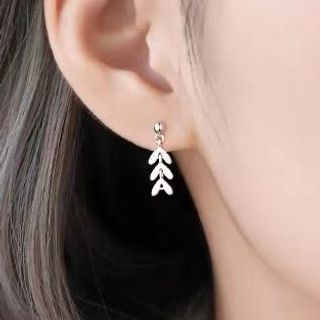 Leaf Sterling Silver Drop Earring 1 Pair – 925 Silver – Silver – One Size – $4.80
from: YesStyle.com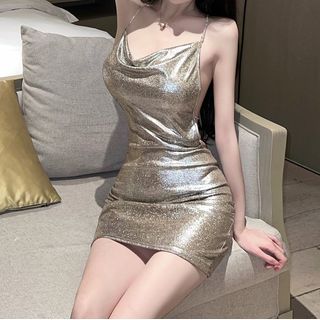 Spaghetti Strap Plain Mini Bodycon Dress Silver – One Size – $19.90
from: YesStyle.com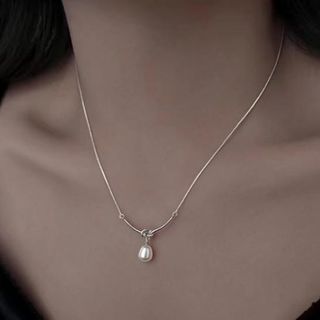 Faux Pearl Knot Pendant Sterling Silver Choker 925 Silver – Silver – One Size – $5.50
from: YesStyle.com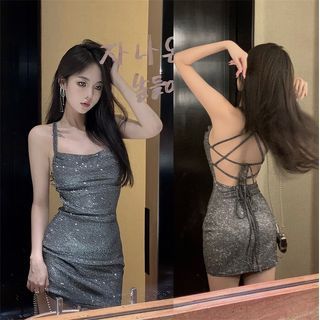 Halter Glitter Strappy Mini Bodycon Dress Silver Gray – One Size – $24.30
from: YesStyle.com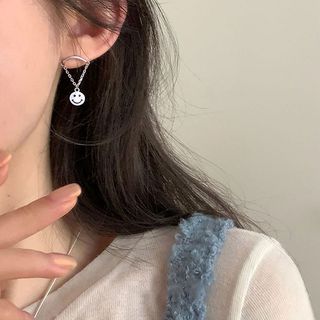 Smiley Sterling Silver Dangle Earring 1 Pair – Stud Earring – 925 Silver – Silver – One Size – $8.40
from: YesStyle.com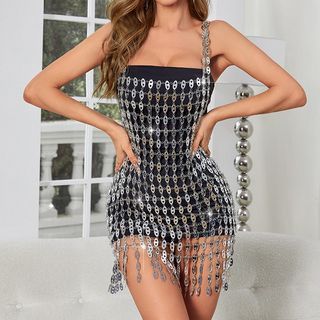 Spaghetti Strap Sequin Fringed Mini Bodycon Dress Silver – One Size – $42.64
from: YesStyle.com
https://www.koreanfashiontrends.com/wp-content/uploads/2023/09/KFT-Jewelry-Euphoria-2023-Jewelry-Trends-Loved-by-Korean-Idols.png
295
795
Scarled Andrade
https://www.koreanfashiontrends.com/wp-content/uploads/2021/06/KoreanFashionTrendsLogoColor.Medium.png
Scarled Andrade
2023-09-29 14:10:04
2023-10-13 16:43:16
Jewelry Euphoria! 2023 Korean Jewelry Trends Loved by Korean Idols