Jennie's New Show is Getting Backlash: What to Know About "The Idol?"
Following Cannes, we finally gained insights into "The Idol," a show co-created by Sam Levinson, renowned for the hit series "Euphoria." Soon, the show unfolded before our eyes. But, post-airing reactions weren't as positive as anticipated. Day by day, comments flooded in, quickly turning the matter viral. Jennie faced backlash for her performance of a sensual dance, joining the wave of criticism. So, why is Jennie's new show The Idol is getting backlash? Do you want to know more about it? Stay with Korean Fashion Trends, because we're discussing the controversy behind The Idol since its premiere today. Are you ready? Let's take a look!
What Is ''The Idol?''
We're already aware that Jennie's new show, "The Idol" faced great backlash. But, what's the reason behind it? The controversy surrounding "The Idol" has been so substantial that the series became HBO's most contentious and scandalous show of 2023. "The Idol" depicts the journey of a young female pop star who becomes romantically entangled with the owner of a highly exclusive Los Angeles club, portrayed by The Weeknd.
However, unbeknownst to the protagonist, her new romantic interest is the leader of a covert city cult. Critics claim the show suffers from a weak script and excessive sexualization of female characters. Despite falling short of expected success, the series' initial six-episode plan has been revised due to the final chapter's non-televising, resulting in a five-chapter conclusion.
Moreover, the series has proven to be a letdown for K-pop lovers, particularly BLINKS and Jennie fans, who have found it ''hard to watch." Controversies have erupted due to Jennie's provocative dance. This is not a surprise. Besides perceived cringe-worthy scenes featuring The Weeknd. The show has encountered backlash due to its sexual content, and explicit language.  The Weeknd's claimed  viewers would grasp the show's essence over time. But, this assertion has not held true.
Is "The Idol" Worth Watching?
Ever since The Idol was announced, and ever since it became known that BLACKPINK's Jennie would make her acting debut in the series, the entire world had high expectations for The Idol. Fans were eager to meet Jennie's character and enjoy the series that promised so much success.
Yet, upon the release of the first episode, viewers' responses have been disheartening. Is "The Idol" truly a show worth investing time in? If you're seeking sexualized female characters, including Jennie's character, alongside cringe-worthy scenes and an uninspiring plot, then the show might suffice. But, we wouldn't recommend it, particularly if you want to see the show for Jennie. As her involvement was at the center of the controversy surrounding the series.
Do you want to wear Korean fashion? As a Korean culture, K-pop, and K-dramas fan, wearing Korean fashion is maybe one of your biggest style dreams. But, it's not always easy to achieve, because you might not be able to find the right place to shop for the clothes and accessories you want. But, don't worry! At Korean Fashion Trends, we have the solution for you. If you click here, you can access the YesStyle catalog, where you can get discounts on Korean fashion and beauty products. Don't miss the opportunity and shop here now!
Why Did "The Idol" Go Viral?
The reasons for "The Idol" going viral are many, but none of the discussions revolve around positivity. In March, a report outlined the tumultuous production of the show, unveiling issues such as an unfavorable work environment, last-minute script revisions, and budgetary constraints. The initial director, Amy Seimetz, departed during production, leading to Levinson taking over. Allegations suggest that The Weeknd altered the series' direction away from a female viewpoint, a claim the pop star refutes.
HBO claims that the director change was a result of a lack of creative inspiration. Depp came to Levinson's defense, saying she always felt "supported" and "respected." On the other hand, Jennie went viral because of her performance, as the whole K-pop community have been waiting for her first appearance on TV. Lily-Rose Depp and The Weeknd's performances added to the anticipation.
What's Behind the Backlash Against 'The Idol' and Jennie?
Jennie's new show the idol is getting backlash. But, the controversy surrounding The Idol doesn't stop there. One of the main reasons why The Idol and Jennie are getting so much backlash is due to the pornographic content shown in the series, which treats women as sexual objects. Besides The Weeknd assuring fans that the series would make sense as it progressed.
Contrary to expectations, the series has actually lead to disappointment as it progressed. The public increasingly grew disheartened, perceiving the show as a manifestation of its creators' sexual fantasies. Furthermore, Jennie's presence in the series,  sparked concern among her fans due to a provocative dance sequence where she sported revealing attire. So, it has been difficult to watch, especially for the Korean audience.
YG ENTERTAINMENT clarified that they weren't involved in the role's acceptance; stating it was solely Jennie's decision to appear in the series. On one occasion, Jennie commented that "I have admired Sam's work for a long time. I was attracted to the fact that it was about the music industry. I trusted Sam to collaborate on all the scenes we would work on together, because it was all about the industry. The fact that it was about it fascinated me, and I thought the character might bring something to it." But, many fans claim that Jennie only got a role in the series due to her popularity, which guaranteed a significant audience for the series.
Will There Be Another Season of "The Idol?"
Jennie's new show the idol is getting backlash. Despite a strong audience turnout for the first chapter, later episodes failed to garner the anticipated response. Various portals have reported the company's inclination towards cancelling the second season. 
Despite a promising start on June 11, the show's second episode experienced a notable decline in ratings by 12% or more. HBO is currently deliberating whether to approve a second season. The show's low ratings and substantial criticism from viewers have cast doubt on the future of "The Idol." A second season is not expected at this point.
Jennie's new show the idol is getting backlash. That's right, we are referring to The Idol, the series that has been one of HBO's biggest talks in 2023. The show hasn't lived up to the public and critical expectations. Devotees of BLACKPINK and Jennie have voiced worries about her participation in "The Idol," especially considering the intense criticism aimed at her role in the series. We're curious to hear your thoughts – share them in the comments down below!
And, don't forget to subscribe to our newsletter. That way, you can receive notifications of all our updates. Are there other ways to stay connected with us? Yeah! You can enjoy all our Korean fashion content if you follow us on Facebook, Twitter, Pinterest, Instagram, TikTok, YouTube, Spotify, and Twitch. See you in the upcoming Korean Fashion Trends blog!
If you want to shop for Korean fashion but still don't know the right place to do it, you can click here to access one of the best Korean fashion and beauty catalogs. Take advantage of the offers and shop here now!
Achieve Your Dream Outfits!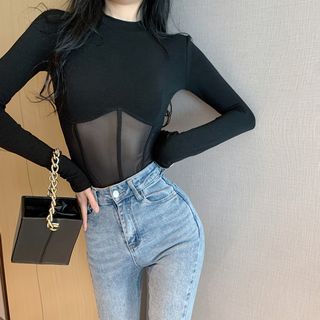 Long-Sleeve Mesh Panel Top / Short-Sleeve Top / Bodysuit Top / Mini Pencil Skirt – $25.00
from: YesStyle.com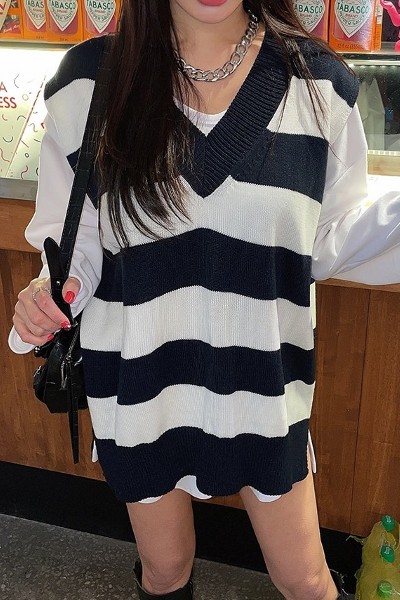 Bomb V Stripes Vest – $36.99
from: KOODING, Inc.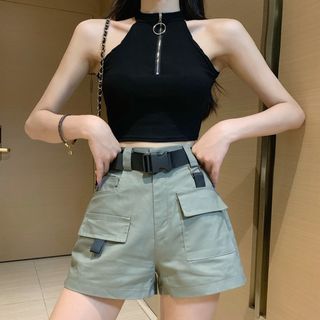 Halter Zip Crop Top / Off-Shoulder Crop Top / Short-Sleeve Crop Top / Cargo Shorts / Belt / Set – $35.50
from: YesStyle.com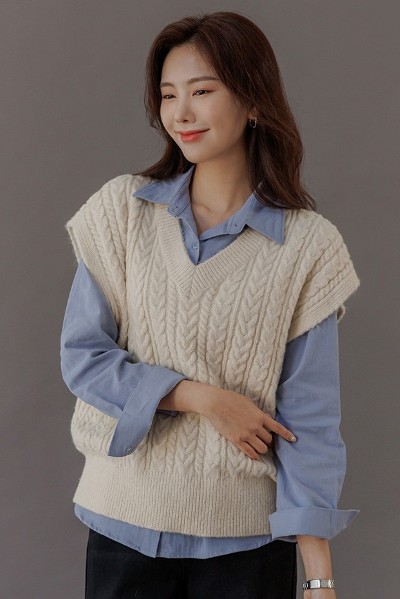 Peace Thick Vivid Knit Vest – $43.99
from: KOODING, Inc.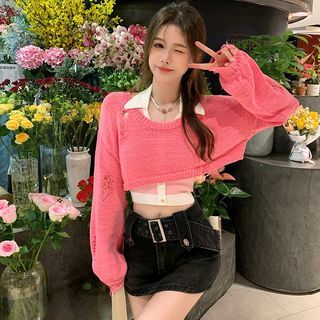 V-Neck Two Tone Cropped Tank Top / Letter Cropped Knit Top – $22.00
from: YesStyle.com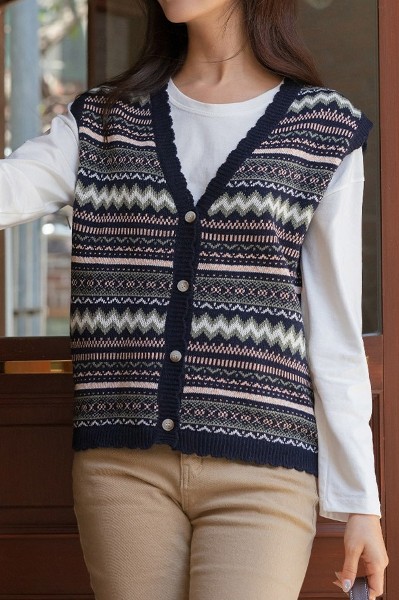 Noble Thick Ethnic Vest Cardigan – $46.99
from: KOODING, Inc.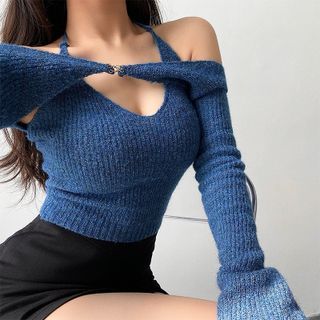 Set: Knit Halter Top + Long-Sleeve Off-Shoulder Crop Top – $36.30
from: YesStyle.com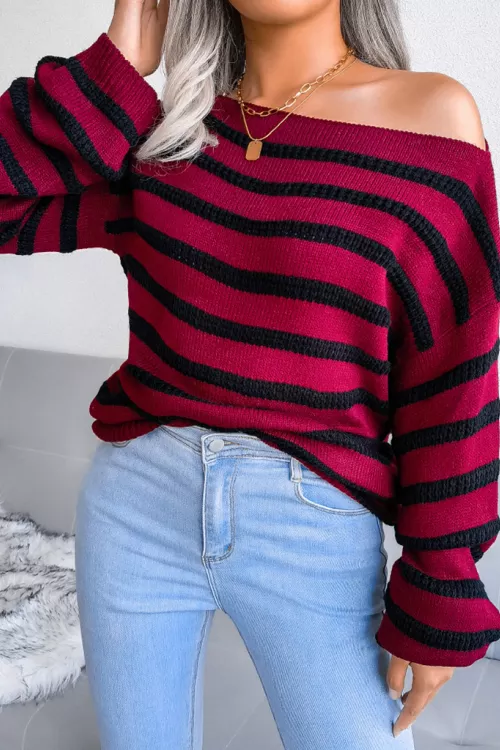 Women's Straight Neck Off Shoulder Casual Loose Stripe Knitted Sweater – Red – $17.99
from: KOODING, Inc.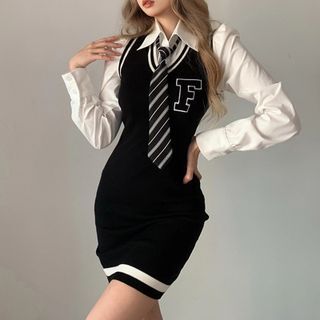 Set: V-Neck Lettering Sweater Vest Dress + White Shirt With Tie – $26.40
from: YesStyle.com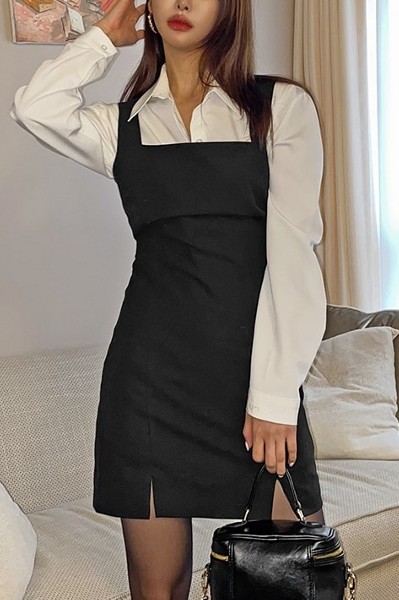 Slit Cut Mini Dress – $65.99
from: KOODING, Inc.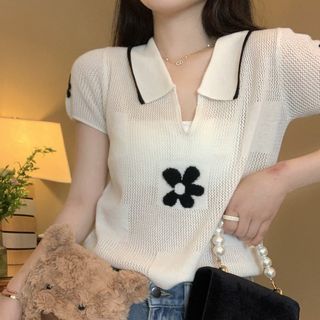 Short-Sleeve Floral Print Knit Polo Shirt White – One Size – $20.10
from: YesStyle.com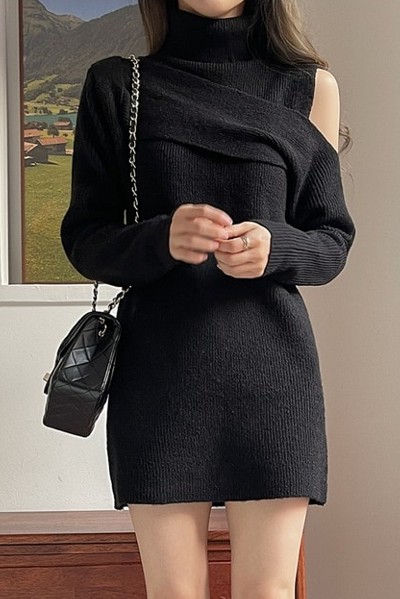 Lively Asymmetrical Mini Dress – $72.99
from: KOODING, Inc.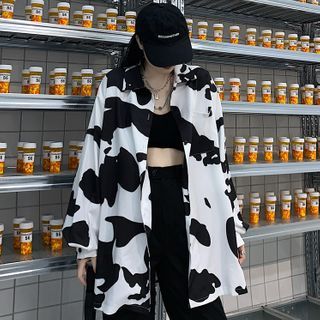 Long-Sleeve Oversized Cow Printed Shirt White – One Size – $22.90
from: YesStyle.com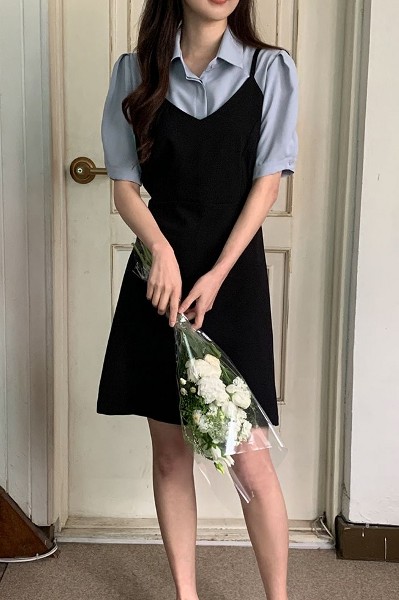 Mellow Daily Bustier Mini Dress – $80.99
from: KOODING, Inc.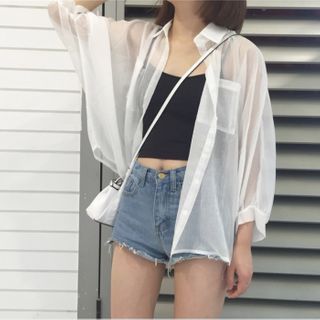 Long-Sleeve Sheer Chiffon Shirt White – One Size – $11.50
from: YesStyle.com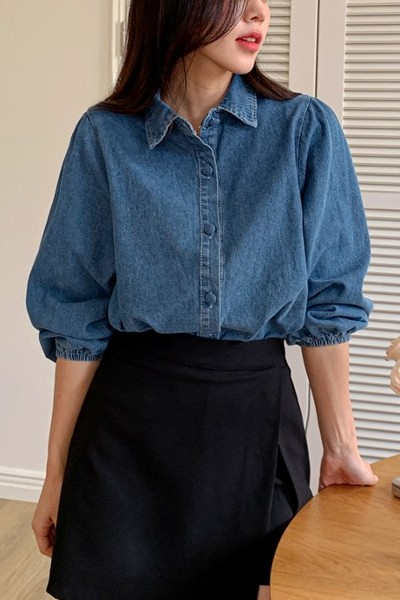 Sour Denim Blouse – $56.99
from: KOODING, Inc.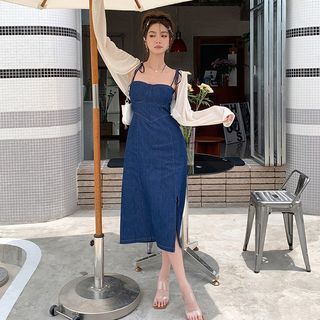 Washed Denim Split Dress / Washed Denim Mini Dress / Plain Cardigan – $23.40
from: YesStyle.com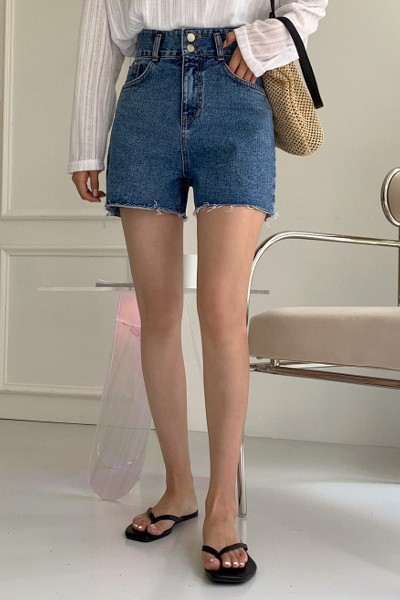 High Double Cut Denim Pants – $45.99
from: KOODING, Inc.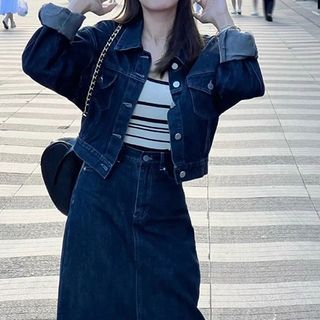 Collared Pocket Denim Button Jacket / High Waist Denim Midi Pencil Skirt / Set – $58.50
from: YesStyle.com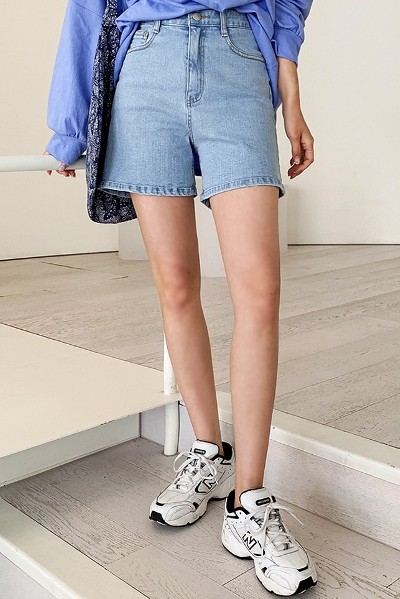 Wrold Comfort Half Denim Pants – $53.99
from: KOODING, Inc.
https://www.koreanfashiontrends.com/wp-content/uploads/2023/08/Korean-fashion-trends-Jennies-new-show-the-idol-is-getting-backlash-what-to-know-about-The-Idol.png
295
795
Scarled Andrade
https://www.koreanfashiontrends.com/wp-content/uploads/2021/06/KoreanFashionTrendsLogoColor.Medium.png
Scarled Andrade
2023-08-11 16:38:47
2023-08-16 18:07:45
Jennie's New Show is Getting Backlash: What to Know About "The Idol?"