A Calvin Klein Muse: How to Recreate BTS Jungkook's Style Like a Pro?
The maknae of the nation, BTS Jungkook undoubtedly stands as a true fashion icon in our eyes. Because his ability to effortlessly transform basic looks into high-fashion ensembles is truly remarkable. So, how to recreate BTS Jungkook's style like a pro? Just like Calvin Klein, you can take inspiration from this maknae to elevate your closet this summer! All you have to do is stay on Korean Fashion Trends, scroll down, and keep reading. And, get ready to infuse your closet with the coveted Jungkook style. Are you ready? Let's get started!
What Is BTS Jungkook's Style Like?
Modest, modern and marvelous. The three M's to describe the Calvin Klein Ambassador seems fitting to the occasion. His natural style that tends to linger on the edge of the neutral side, shines a light on a minimalist side of him.
Also, lots of denim, basic t-shirts and leather incorporations throughout his outfits make him a perfect muse for anyone who is trying to expand their vision in fashion.
Calvin Klein's classic yet rebellious image is quietly speaking volumes through his closet. So, how to recreate BTS Jungkook's style like a pro? Here, we will unveil some of the maknae's favorite styles. Let's dive in!
MONOCHROME AND TOTAL BLACK
It's evident that one of the most prevailing Korean fashion trends to this day is the enduring popularity of monochrome and total black looks.
Jungkook, being fashion-savvy, embraces this trend flawlessly, captivating us with his breathtaking monochrome outfits.
For those who adore the color black, creating a monochrome look centered around this hue is an excellent choice, as it can exude a perfect and stylish appeal. Follow Jungkook's lead, and you'll turn heads with your chic and timeless monochromatic ensembles!
CLASSIC YET COMFY
Jungkook flawlessly demonstrates that classic and timeless style can indeed coexist with comfort. Furthermore, his ability to effortlessly combine oversized garments and layering with timeless basics is a testament to this fact. By tastefully blending these elements, he crafts classic yet comfortable outfits that stand the test of time and never go out of style.
QUIET ROCK STAR
It's a fact that Jungkook's celebrity status brings another dimension to his style. As a true celebrity and fashion muse, the rock star style is also part of his aesthetic and he embraces it fully. From grunge-style clothes to rock accessories, Jungkook knows how to rock any look!
HIP-HOP
Our multifaceted maknae is truly a style inspiration because no matter what he wears, he always looks great!
Whether he's rocking laid-back streetwear or embracing the edginess of hip-hop fashion, Jungkook always manages to strike the perfect balance between comfort and unparalleled style.
Essential Must-Have Items to Recreate BTS Jungkook's Iconic Style
Jungkook's style is for everyone who loves comfort, minimalism, and playful touches. And while most of his looks aren't hard to pull off, you still need a few key learnings to achieve his multifaceted style. Take note of the following must-have items to recreate BTS Jungkook's style like a pro!
BASIC T-SHIRTS IN WHITE, GRAY, AND BLACK
T-shirts are a staple of any wardrobe regardless of whether you want to recreate BTS Jungkook's style like a pro or any other style. So we recommend adding white, gray, and black t-shirts. Because, basic t-shirts like these go with any outfit.
LEATHER PANTS AND JACKETS
The rock star style is undeniably one of Jungkook's favorites, and it's a look that exudes confidence and edginess. If you're aiming to recreate BTS Jungkook's rock star style like a pro, leather pants and jackets are a must-have, non-negotiable addition to your wardrobe. Shop here to get the perfect pieces that align with his iconic fashion sense!
OVERSIZED SHIRTS AND BLAZERS IN NEUTRAL COLORS
And if you want to achieve Jungkook's hip-hop style, oversized shirts, and blazers will be the key to any urban look inspired by the BTS maknae. Shop here!
OVERSIZED DENIM
Like t-shirts, oversized denim garments are essential in any wardrobe. Especially if you want to recreate BTS Jungkook's style like a pro. Whether in shirts, jackets, pants, shorts, or dresses, you need denim clothes in your closet!
CHUNKY BOOTS
As for footwear, tennis shoes are the basics you can combine easily with everything. However, to recreate BTS Jungkook's style like a pro, the best thing to do is to add chunky boots or combat boots to your footwear repertoire.
To recreate BTS Jungkook's style like a pro, it's essential to not only draw inspiration from him, but also have the right garments and accessories to bring the look to life. Having the key elements of his signature style will help you achieve an authentic and confident representation of his fashion sense.
If you're interested in exploring Korean fashion of all styles, a great resource to check out is the YesStyle catalog.
YesStyle offers a wide range of Korean fashion and beauty products, making it a convenient one-stop-shop for anyone looking to embrace the K-fashion trends. Don't miss out on this chance and shop here now!
What Are the Most-Worn Brands of BTS Jungkook?
Jungkook loves a lot of high-end brands like Balenciaga, Givenchy, Valentino, Louis Vuitton, Calvin Klein, and many more. Not everyone has the resources to access such clothes, but there is always room for imagination and an exquisite sense of style.
3 BTS Jungkook Inspired Looks to Copy This Summer!
We are in summer, and what we want most is to look amazing. If you plan to recreate BTS Jungkook's style like a pro, take advantage of this season and recreate some of the looks of the BTS maknae. Are you ready? Here we go!
LOOK 1
For this first option, you can combine baggy jeans with a black t-shirt, and black combat boots or chunky boots. Add an oversized check shirt on top. A black backpack, and a stylish necklace are exceptional accessory choices to go with this look. Shop here!
LOOK 2
Another style option to recreate BTS Jungkook's style like a pro is in total denim.
Combine a white t-shirt (he wears one with a Calvin Klein print) with an oversized denim jacket and some denim jeans. As footwear, white tennis shoes will be ideal. Shop here!
LOOK 3
And finally, combine an oversized black striped shirt with a mom or wide-leg jeans. Add a black bucket hat as an accessory and white tennis shoes as footwear. Shop here!
How to recreate BTS Jungkook's style like a pro? Achieving the style of the BTS maknae is not complicated. You simply need comfortable, oversized clothing with a hip-hop and rock influence to achieve looks inspired by Jungkook.
Which of the looks will you recreate this summer? Tell us in the comments! And subscribe to our newsletter to stay connected with our news updates and discounts on Korean fashion. Also, follow us on Facebook, Instagram, Twitter, Pinterest, YouTube, Spotify, TikTok, and Twitch. See you soon!
Remember that you can make the Korean style of your dreams come true just by clicking here! In the YesStyle catalog, you can get discounts on Korean fashion and beauty. That way, you can wear whatever you want without worrying about your bank account. Shop here now, and don't miss the opportunity!
New sales!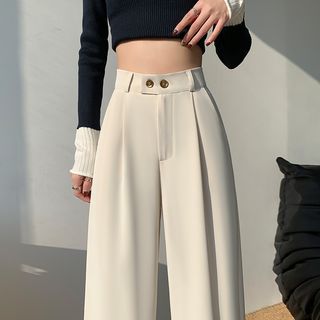 High Waist Plain Wide Leg Dress Pants – $27.60
from: YesStyle.com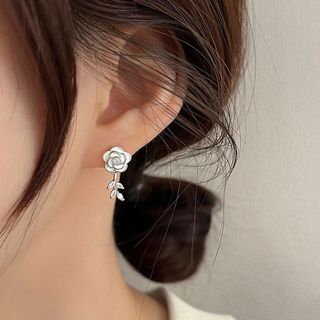 Flower Rhinestone Drop Earring – $9.70
from: YesStyle.com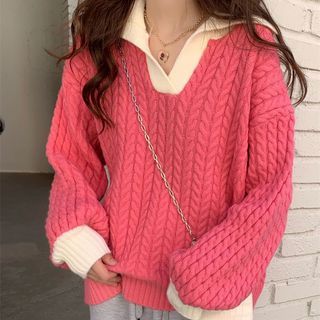 Collar Plain Contrast Trim Cable-Knit Sweater – $26.50
from: YesStyle.com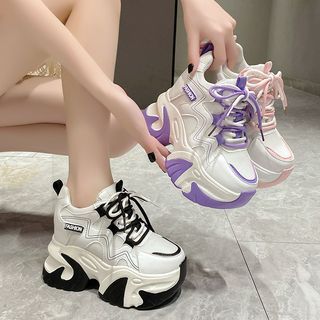 Platform Two Tone Sneakers – $43.40
from: YesStyle.com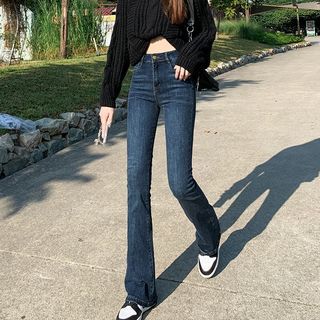 High Waist Washed Bootcut Jeans (Various Designs) – $26.70
from: YesStyle.com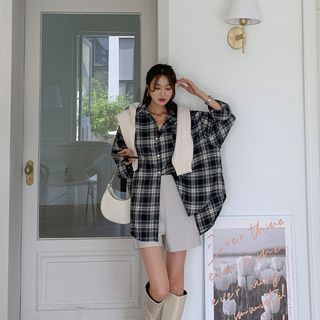 Oversize Flannel Plaid Shirt – $41.80
from: YesStyle.com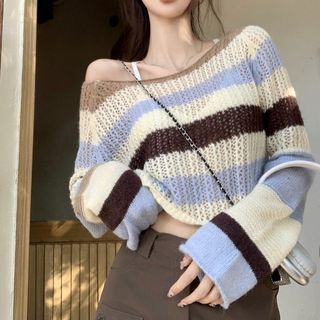 Long-Sleeve Boat Neck Striped Crop Pointelle Knit Sweater Stripes – Blue & White – One Size – $25.50
from: YesStyle.com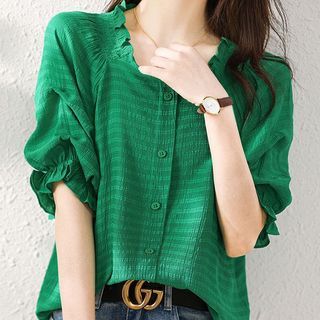 Puff-Sleeve Striped Blouse – $17.50
from: YesStyle.com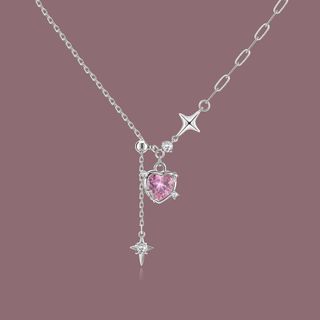 Heart Rhinestone Star Pendant Alloy Choker 1 Pc – Choker – Pink & Silver – One Size – $12.10
from: YesStyle.com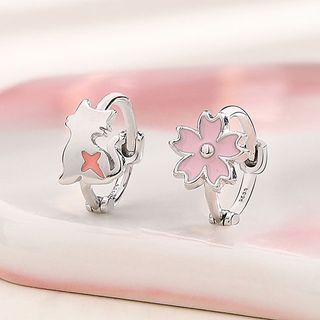 Asymmetrical Cat Huggie Earring 1 Pair – Cherry Blossom & Cat – Pink & Silver – One Size – $7.90
from: YesStyle.com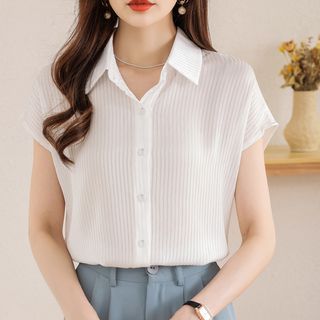 Short-Sleeve Plain Striped Jacquard Button-Up Shirt – $19.00
from: YesStyle.com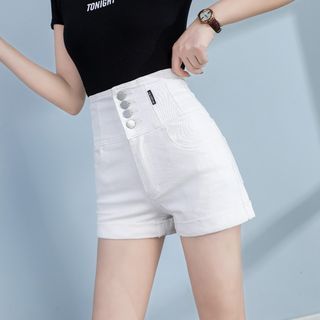 High Waist Denim Hot Pants – $22.90
from: YesStyle.com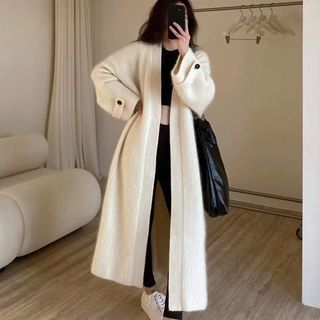 Plain Ribbed Maxi Open Front Cardigan – $25.50
from: YesStyle.com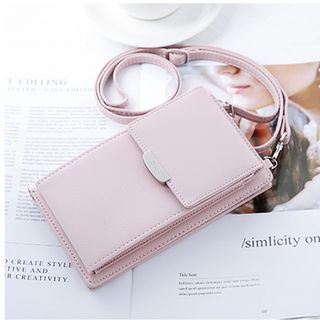 Faux Leather Mobile Phone Crossbody Bag – $19.20
from: YesStyle.com

Sleeveless Fringed Pleated Denim Mini A-Line Dress – $26.00
from: YesStyle.com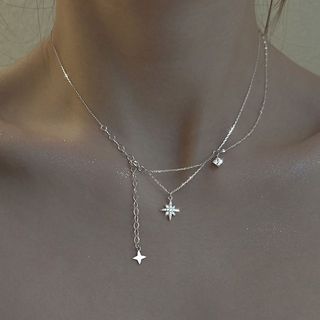 Star Rhinestone Pendant Layered Sterling Silver Choker Silver – One Size – $11.20
from: YesStyle.com
https://www.koreanfashiontrends.com/wp-content/uploads/2023/08/KFT-A-Calvin-Klein-Muse-How-to-recreate-BTS-Jungkook_s-style-like-a-pro.png
295
795
Scarled Andrade
https://www.koreanfashiontrends.com/wp-content/uploads/2021/06/KoreanFashionTrendsLogoColor.Medium.png
Scarled Andrade
2023-08-30 14:19:40
2023-09-01 11:24:25
A Calvin Klein Muse: How to Recreate BTS Jungkook's Style Like a Pro?