2024 Fashion Forecast: Bandanas Comeback in Korean Fashion
Do you have bandanas stored in your closet? What would you think if we told you that it is time to take them out and take advantage of them? Because bandanas make a comeback in Korean Fashion! While we get closer and closer to the end of summer and the beginning of fall, fashion enthusiasts eagerly await the emergence of new trends. Among the exciting developments, one trend that has already caught the attention of fashion lovers is the resurgence of bandanas in our favorite K-idols' closets. Today, let's take a sneak peek into the 2024 fashion forecast so that we can always possess a fashion-forward outlook. The bandanas promise to be a great accessory because you can achieve various styles with them. So, are you ready to elevate your style by adding one of the best accessories to your complements repertoire? If so, you are in the right place! Keep reading to join us on this journey where you can learn in detail how to make the most of bandanas!
How Are Bandanas Reimagined In The Second Quarter of 2023 in Korean Fashion?
Bandanas comeback in Korean Fashion! But maybe, as a fashionista, you're wondering how bandanas reinvented themselves in the second quarter of 2023. No worries. We will unveil everything! Imagination is the key to the ever-evolving fashion trends to be reworked or reimagined constantly. Indeed, bandana is a staple accessory that has been in use for a long time. So with only 5 months left of 2023, we can already see what's on the horizon in Korean fashion.
So today, at Korean Fashion Trends, we will unveil how bandanas are reimagined in Korean fashion. From the iconic look of Barbie with a hot pink bandana on her neck, to Versace's Pre-Fall 2023 collection with the collaboration of Dua Lipa, and to Dolce and Gabbana's Alta Moda Fall/Winter 2023-2024 collection, we get to see bandanas and scarves being added to iconic ensembles of modern fashion. And, Korean fashion is never behind the internation trends. We will all be entering 2024 with bandanas wrapped around our necks, hair, and arms. We might even get to witness them being used as bag and jean accessories to add an extra touch of edginess. Shop for bandanas here!
Which Idols Are Inspiring Korean Fashion Lovers to Wear a Bandana?
We've mentioned that bandanas are making a comeback in Korean Fashion, but they've never really gone away. However, during this time of the year, they have gained the most presence, so much so that they promise to remain at the top of trends for a good part of 2024.
Who are we obligated to thank for that? To our favorite Korean fashion muses! That's right, K-pop idols! The8 member Xuminghao and KISS OF LIFE member NATTY are inspiring us to add bandanas to our outfits for an all-around streetwear style. In fact, bandanas were never really out of fashion in Korean idols' closets. From BTS' V to EXO' Kai, we've seen plenty of idols incorporate this iconic accessory in their ensembles many times. If you want to buy bandanas and recreate some of the looks of your favorite K-pop idols, click here!
Wear Korean fashion from head to toe without spending a lot of money! We know that sometimes we can't afford to buy clothes and accessories to elevate our style. However, (and luckily!) There are always options available that let you dress to your heart's content without breaking the bank. You can find one of those options by clicking here. That way, you can see the YesStyle catalog, where you can buy Korean fashion and beauty products at crazy prices! Click here and dress in Korean fashion before the end of the year!
Why Wearing Bandanas as Accessories Is a Good Fashion Choice?
The 2024 fashion forecast tells us that bandanas will comeback in Korean Fashion. However, why are they a good style choice? Although they never really went away, bandanas have returned more powerful than ever because they are ideal to be worn in a thousand and one different ways: with loose or collected hair, short or long, with an informal or more sophisticated look. When it comes to bandanas, the possibilities are endless!
The bandanas that enjoyed widespread popularity in the 90s prove to be exceptionally versatile for various occasions. They effortlessly enhance your everyday hairstyles, whether you're by the seaside or exploring the city. Furthermore, they serve as an ideal accessory for those in-between weather days when it's neither chilly nor warm. The most common choice in bandanas is the classic one, with a paisley print, but you can also wear them in pastel colors, in fresher and more cheerful tones, in silk, or fun prints. It all depends on you and your preferences. Shop for your bandanas here!
How to Wear a Bandana in Korean Fashion?
There is no limit to wearing anything in fashion, as long as you have imagination and a speckle of style, you can make anything fashionable.
But, playing with your bandana and using it as a wrist wrap, arm wrap, or even a leg wrap can also be on the horizon for those who love a playful touch. However, here are some ideas to stylize the bandanas successfully. Let's dive in!
As a complement to the hair.
As a headband! Let's not forget that, in addition to decorating, bandanas also have a practical function.
Wear it tied to your bag or pants, and always have it on hand, just in case.
For the neck, in combination with your clothes and accessories.
3 Looks to Inspire You to Include the Bandana as an Accessory In Your Outfits in Korean Fashion!
It's time to unveil the bandanas comeback in Korean Fashion! How to wear bandanas on-vogue? Based on what we have discussed so far about this statement accessory, we will unveil some style tips. Find your bandana or shop for one here. And dare to recreate one of the following three styles!
Classic Headband Look
Opt for the classic look and use your bandana as a headband. Fold the bandana diagonally to create a triangle, then roll it up to achieve a thin strip. Then, tie the bandana around your head, just above your hairline. And secure it with a knot at the nape of your neck. Classic is always a fantastic choice to opt for. Shop here!
Chic Neck Knot
Opt for a chic and stylish neck knot a la Barbie. Fold the bandana into a triangle and roll it up, creating a slender scarf. Drape it around your neck with the pointed end facing forward. Then cross the ends behind your neck and bring them to the front again. Tie a knot with the ends for a chic and classic look. Shop here!
Fun Bag Accessory
Unleash your creativity by using the bandana as a bag accessory. Tie it around the handle of your handbag or tote. Thus create a vibrant and eye-catching accent. This simple addition can instantly update your bag and give it a trendy edge. Shop here!
Bandanas comeback in Korean Fashion! As per the 2024 Fashion Forecast, this trend is anticipated to stay among us for an extended period. Therefore, if you're an enthusiast of Korean fashion and seek to elevate your style game, bandanas hold the key to achieving just that! Follow our tips and style recommendations to get the most out of it.
Can you think of other ways to style bandanas? If so, tell us in the comments. We'd love to hear about your unique style ideas! Subscribe to our newsletter to not miss any of our updates and discounts on Korean fashion. Remember that joining our community is also possible if you follow us on Facebook, Instagram, YouTube, TikTok, Spotify, Twitter, Pinterest and Twitch! See you in the next blog! Don't forget that this is the ideal space for any Korean fashion lover!
Don't despair anymore looking for the right places to buy Korean fashion. Because you can access the YesStyle catalog. There, you can find enticing offers! And not only in Korean fashion but also in Korean skincare products. That means just by clicking here, you can start dressing in the style of your dreams. Best of all, it doesn't matter if your budget is low because you'll find crazy low prices on many clothes and accessories. Don't think twice! Take the opportunity to shop here now!
Renew Your Style Now!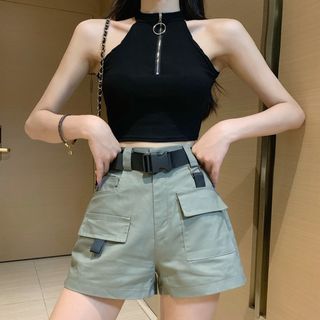 Halter Zip Crop Top / Off-Shoulder Crop Top / Short-Sleeve Crop Top / Cargo Shorts / Belt / Set – $35.30
from: YesStyle.com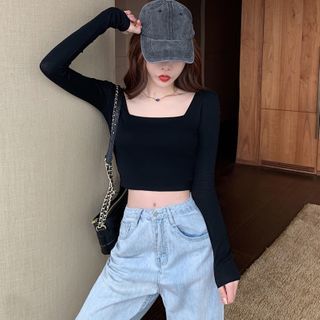 Long-Sleeve Plain Crop Top / Short-Sleeve Crop Top – $14.40
from: YesStyle.com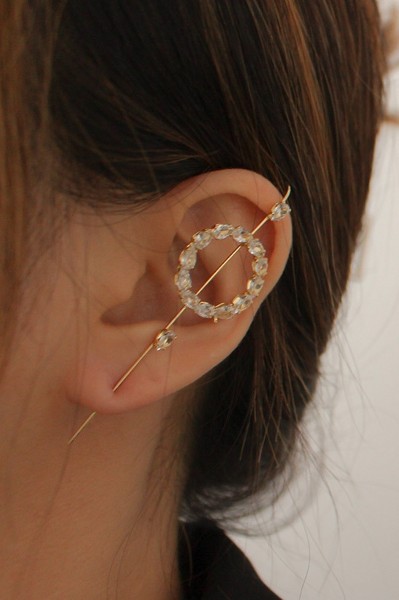 Big Circle Cubic Hook Earring – $17.99
from: KOODING, Inc.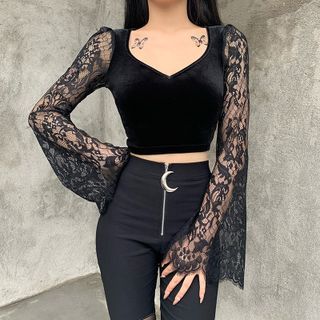 Bell-Sleeve Lace Crop Top – $18.40
from: YesStyle.com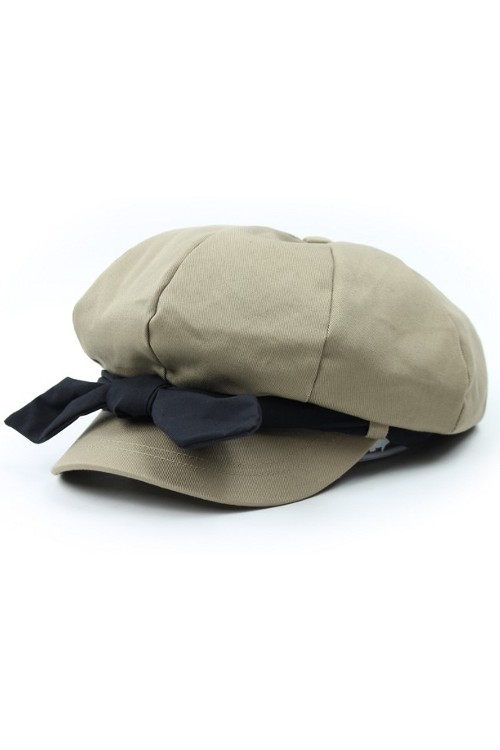 Bandana Newsboy Cap – $19.99
from: KOODING, Inc.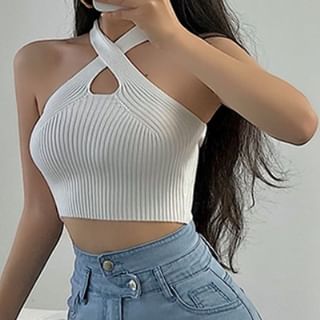 Rib-Knit Halter Crop Top – $4.88
from: YesStyle.com

Aloha Flower Bandana – $12.99
from: KOODING, Inc.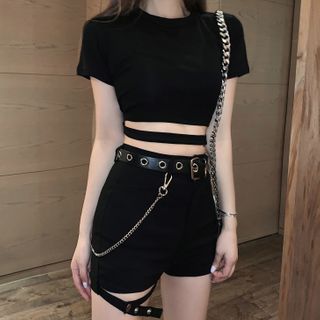 Crew-Neck Short-Sleeve Crop Top / High-Waist Shorts – $23.30
from: YesStyle.com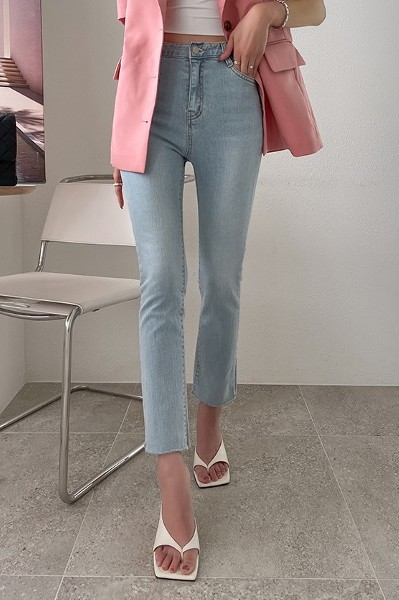 Peter Light Slim Jeans – $54.99
from: KOODING, Inc.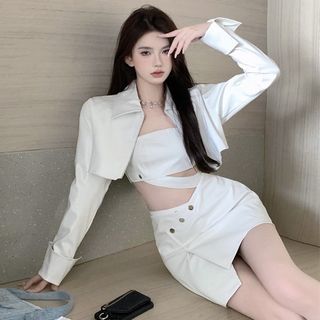 Faux Leather Crop Jacket / Faux Leather Cut Out Tube Top / Faux Leather Asymmetrical Mini Skirt – $34.50
from: YesStyle.com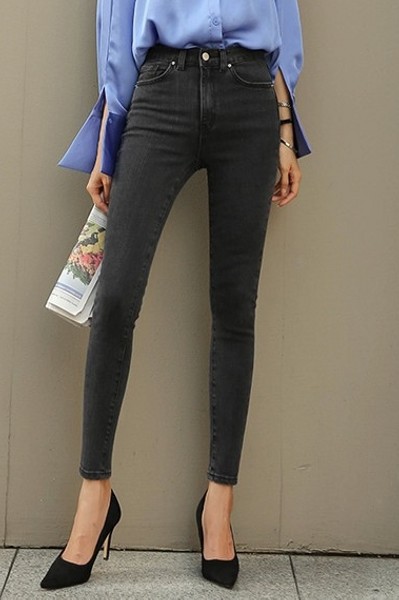 It Me Black Blue Jeans – $54.99
from: KOODING, Inc.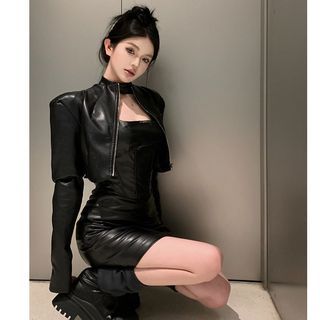 Halter-Neck Faux Leather Mini Bodycon Dress / Faux Leather Zip Jacket – $38.30
from: YesStyle.com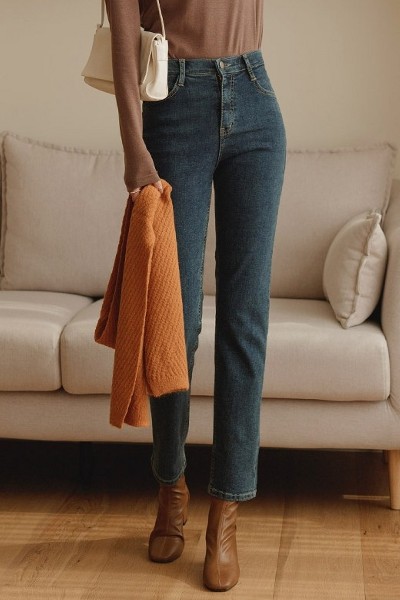 Margaret Secret Elastic Inner Fleeced Skinny Jeans – $41.99
from: KOODING, Inc.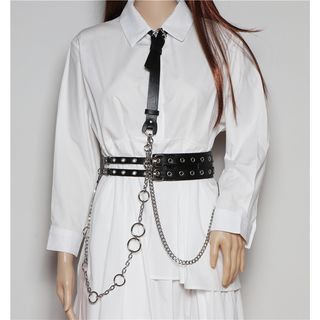 Asymmetrical Faux Leather Cincher Belt / Faux Leather Alloy Body Chain / Set – $29.30
from: YesStyle.com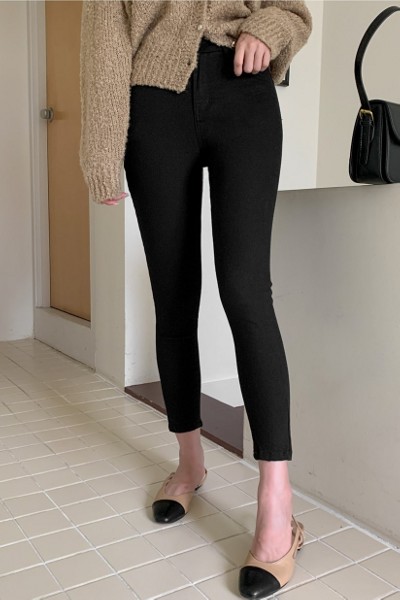 World Comfort Slim Skinny Jeans – $48.99
from: KOODING, Inc.

Set: Faux Leather Panel Crop Denim Jacket + Mid Rise Faux Leather Washed Straight Leg Jeans – $59.40
from: YesStyle.com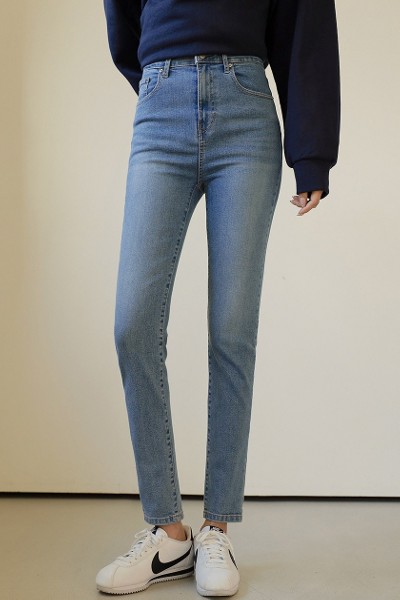 Course Secret Elastic Slim Skinny Jeans – $39.99
from: KOODING, Inc.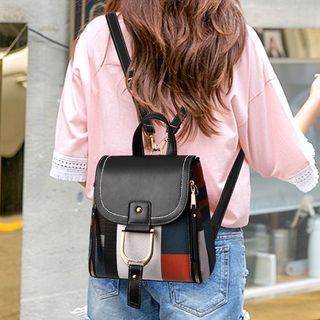 Print Flap Faux Leather Backpack – $32.50
from: YesStyle.com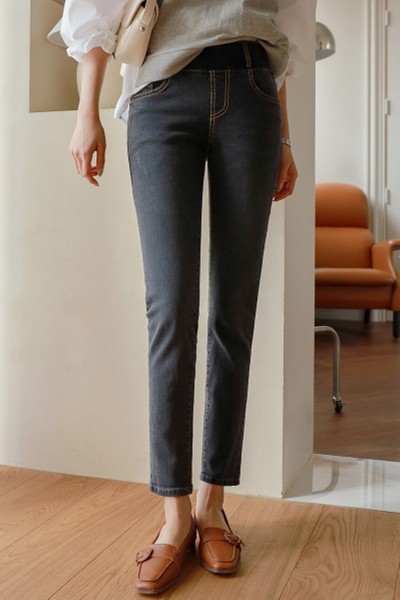 S Line Wide Elastic Skinny Jeans – $52.99
from: KOODING, Inc.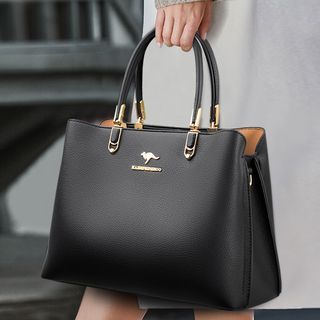 Faux Leather Tote Bag – $28.20
from: YesStyle.com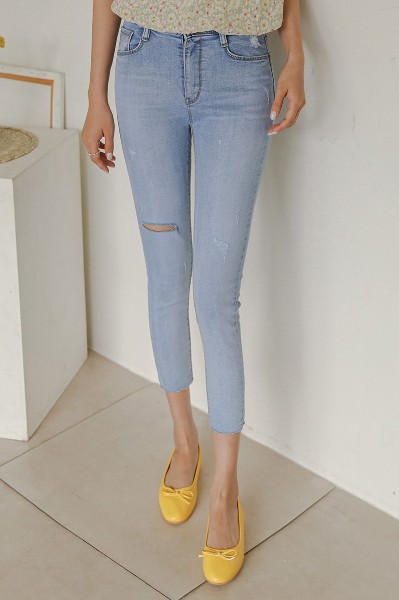 Flab Carl Vintage 7 Skinny Jeans – $52.99
from: KOODING, Inc.
https://www.koreanfashiontrends.com/wp-content/uploads/2023/09/KFT-2024-Fashion-Forecast-Bandanas-comeback-in-Korean-Fashion.png
295
795
Scarled Andrade
https://www.koreanfashiontrends.com/wp-content/uploads/2021/06/KoreanFashionTrendsLogoColor.Medium.png
Scarled Andrade
2023-09-28 14:15:41
2023-10-13 17:10:17
2024 Fashion Forecast: Bandanas Comeback in Korean Fashion