Find Out the Mentors of Universe Ticket: Upcoming Korean Survival Program
Universe Ticket has revealed its mentor lineup! As many already know, Universe Ticket is an upcoming Korean survival show. Luckily, we already know who will be the show's mentors, so you may be pleasantly surprised when you find out who it is. If you want to find out the mentors of Universe Ticket, you should stay on Korean Fashion Trends and keep reading. Here, we will unveil everything we know so far! So, let's dive in!
The Upcoming Korean Survival Program Universe Ticket Reveals Mentor Lineup
Find out the mentors of Universe Ticket! The upcoming SBS girl group audition show "Universe Ticket" has revealed its mentor lineup! On August 21, the production team of "Universe Ticket" released the following statement: "Kim Sejeong, Younha, Girls' Generation's Hyoyeon, ITZY's Yeji and Chaeryeong, La Chica's Rian, and singer-songwriter ADORA are the seven individuals. who will act as icons of 'Universe Ticket,' also known as unicons. They certainly are a wonderful group of mentors!
The time to shop for Korean fashion is now! Did you know that you can access Korean fashion and beauty discounts by clicking here? Well, it's true! Within the YesStyle catalog, you will find enticing offers on Korean fashion, accessories and Korean beauty products! Click here to shop now!
What is Universe Ticket?
After revealing the mentors of Universe Ticket, let's delve more deeply into the details of the show. In this forthcoming survival program, Universe Ticket will select eight girls to compose a group that F&F Entertainment will promote for a duration of two years and six months. However, Kim Sejeong, Younha, Girls' Generation's Hyoyeon, ITZY's Yeji and Chaeryeong, La Chica's Rian, and singer-songwriter ADORA will not only be participating as judges for Universe Ticket.
They will also be mentors who will provide detailed advice to the contestants. They are expected to bring a range of knowledge to the participants as they are artists in various fields, such as: acting, singing, composing, and dancing. The release date of Universe Ticket is November 2023. So, we are almost there!
The mentors of Universe Ticket are a group of talented professionals that consist of singers, dancers, and songwriters. And also actresses! During the competition, they will serve as judges. Furthermore, hey will offer their broad  knowledge to the contestants as mentors. Do you want to see the Universe Ticket? In November of this year, you will be able to do so! Subscribe to our newsletter to stay connected with our news updates and discounts on Korean fashion. Also, follow us on Facebook, Instagram, Twitter, Pinterest, YouTube, Spotify, TikTok, and Twitch to be a part of our community. See you soon!
Shopping for Korean fashion and beauty products is so much easier now! You are one click away from achieving the style of your dreams! You just have to access the YesStyle catalog by clicking here. That way, you will get discounts on many clothes, accessories, and products that will help you get closer to the Korean style. So, click here to enjoy the YesStyle discounts!
Discover Your True Color!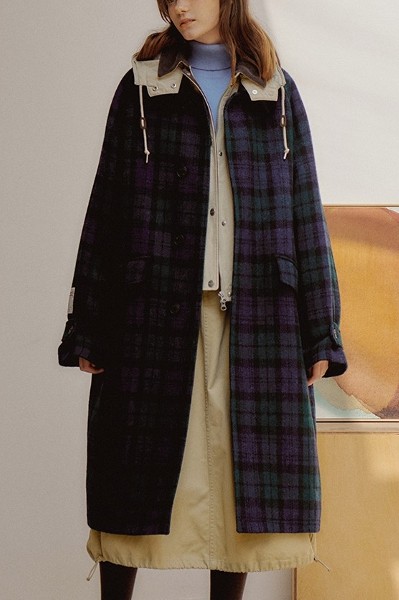 Unisex Harris Tweed Wool Balmacaan Coat Green – $770.99
from: KOODING, Inc.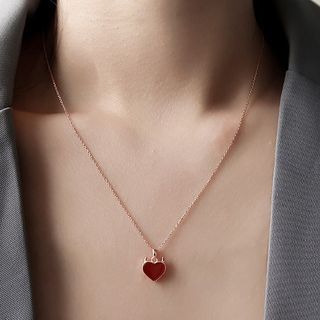 Heart Pendant Sterling Silver Necklace Red Heart – Rose Gold – One Size – $5.50
from: YesStyle.com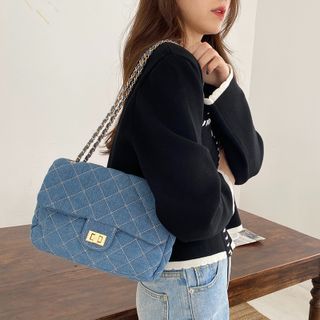 Denim Quilted Chain Strap Crossbody Bag Denim Blue – One Size – $21.50
from: YesStyle.com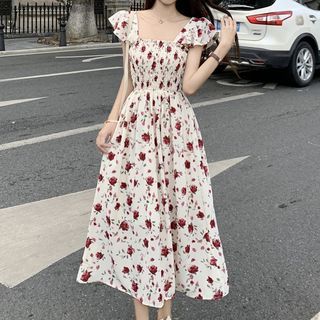 Cap-Sleeve Square Neck Floral Midi A-Line Dress Red Floral – Almond – One Size – $25.20
from: YesStyle.com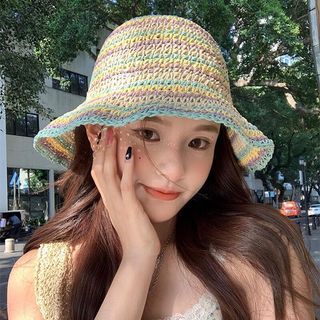 Striped Straw Bucket Hat Blue & Yellow & Red – One Size – $13.20
from: YesStyle.com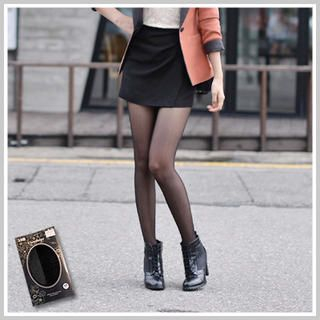 Pairs of 3: Sheer Tights Black – One Size – $13.70
from: YesStyle.com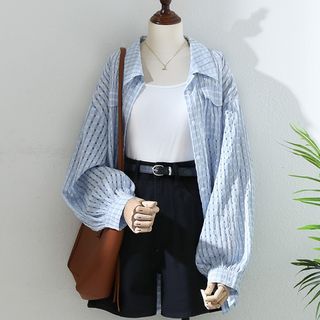 Striped Shirt Blue – One Size – $26.20
from: YesStyle.com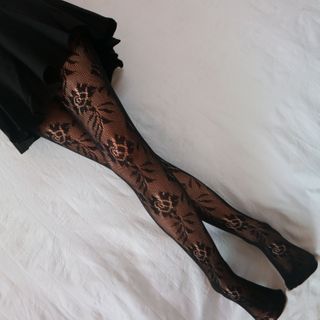 Floral Tights 1 Pc – Black – One Size – $10.20
from: YesStyle.com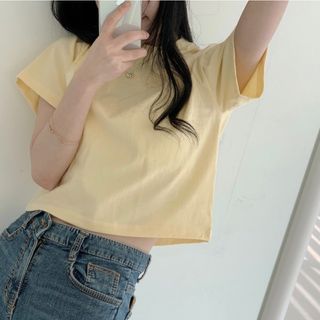 Short-Sleeve Round Neck Plain Cropped Tee Creamy Yellow – One Size – $18.60
from: YesStyle.com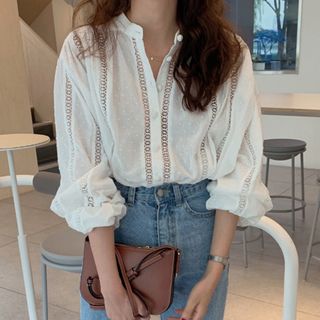 Long-Sleeve Perforated Blouse White – One Size – $22.50
from: YesStyle.com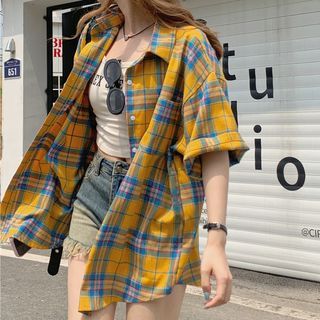 Short-Sleeve Collared Plaid Shirt Plaid – Yellow – One Size – $20.40
from: YesStyle.com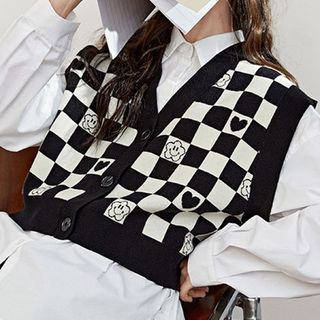 V-Neck Check Loose-Fit Knit Vest Black & White – One Size – $14.40
from: YesStyle.com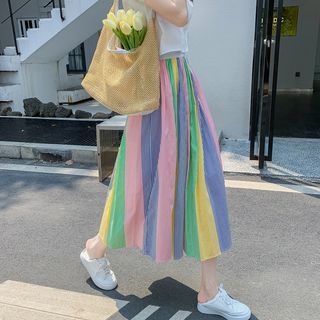 High Rise Striped Paneled Midi A-Line Skirt Stripes – Blue & Pink & Green & Yellow – One Size – $25.10
from: YesStyle.com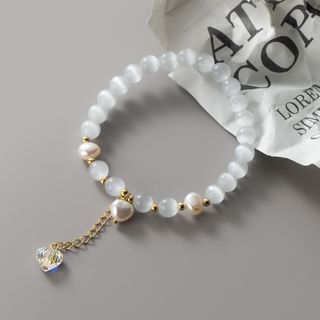 Heart Faux Cat Eye Stone Bracelet White & Gold – One Size – $10.60
from: YesStyle.com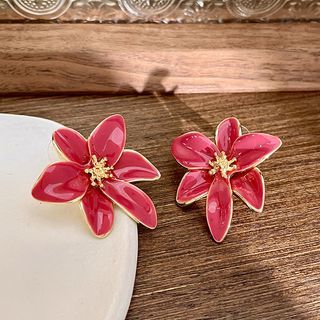 Floral Glaze Alloy Earring Red – One Size – $6.60
from: YesStyle.com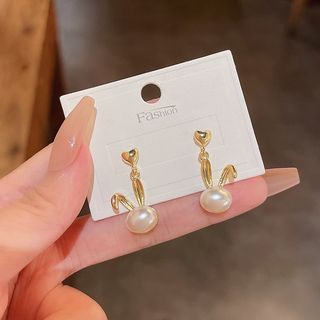 Rabbit Faux Pearl Alloy Dangle Earring 1 Pair – A511 – Gold & White – One Size – $3.90
from: YesStyle.com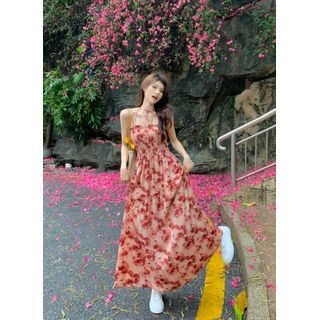 Spaghetti Strap Floral Maxi A-Line Dress Red Floral – Almond – One Size – $26.30
from: YesStyle.com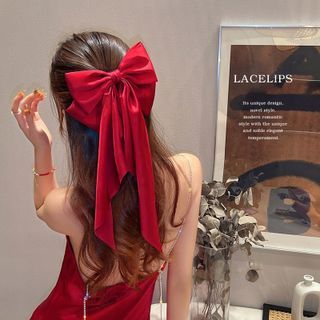 Bow Hair Clip Wine Red – One Size – $6.80
from: YesStyle.com
https://www.koreanfashiontrends.com/wp-content/uploads/2023/08/K-News-Find-Out-the-Mentors-of-Universe-Ticket-Upcoming-Korean-Survival-Program.png
295
795
Scarled Andrade
https://www.koreanfashiontrends.com/wp-content/uploads/2021/06/KoreanFashionTrendsLogoColor.Medium.png
Scarled Andrade
2023-08-21 15:35:25
2023-08-22 15:13:26
Find Out the Mentors of Universe Ticket: Upcoming Korean Survival Program