Know everything about Cecilia Cho, a Korean Luxury Handbag designer in Canada
Carrying handbags is not only helpful but also very fashionable. These bags add a plus to any outfit since, in addition to helping you carry all your things, it makes you look fashionable if you know how to use the right bag. Earlier on Korean Fashion Trends, we talked about Korean handbag brands that you should know if you are interested in adding a bag from a luxury Korean brand. The truth is that all these brands offer excellent quality handbags. However, today we want to do a special blog dedicated to Cecilia Cho, ASNCEL's handbag designer. Therefore, today on your favorite blog, you will know everything about Cecilia Cho, a Korean Luxury Handbag designer in Canada. Are you ready? Keep scrolling down!
Who is Cecilia Cho?
The story of how Cecilia Cho cultivated an interest in handbag design reminds us of family. Why? Because thanks to her growing up among handbag manufacturers, today we have her beautiful handbag designs. Designer Cecilia Cho grew up in a family that made and produced handbags in South Korea. There, her father made beautiful creations of bags and suitcases for his luxury brand and also for foreign brands. Cecilia spent much of her childhood in the bag factory. She showed a lot of interest in the family business. Eventually, there, Cecilia learned everything related to the trade of making and creating handbags. She acquired the basic knowledge for the proper production of quality wallets. Cecilia also worked with her father. She got from him all the necessary knowledge about such beautiful work.
How did Cecilia Cho become a handbag designer?
However, it wasn't until she was twelve that Cecilia witnessed the full power of handbag designs. At that young age, Cecilia Cho attended her first international handbag fair. Seeing all the beautiful bags in the show, Cecilia was deeply moved. In this way, she cultivated a love for this art. She felt that her destiny was not so far away than that of her father: the creation of designer handbags would not be only a matter for her family. His legacy would continue with her. It is how Cecilia's knowledge of handbag making grew over time. She studied Fine Arts at Emily Carr University of Art + Design in Vancouver, BC. It is one of the most acclaimed creative institutes in North America. There, Cecilia became a Korean luxury handbag designer in Canada, which is where she currently resides.
What is ANSCEL?
ANSCEL is the handbag brand of Cecilia Cho, a Korean designer in Canada. Cecilia lives her dream of owning a Canadian handbag company with her brand. ANSCEL bags are of excellent craftsmanship and quality, since the leather with which they are made guarantees more than a good appearance. It also ensures long-lasting handbags and avant-garde, sophisticated and luxury designs. But don't get us wrong! Although it is a brand of luxury handbags, the prices are affordable. Therefore, you can easily access their website, review the catalog and find the handbag of your dreams and buy it without problems. But did you know that ANSCEL not only sells handbags? It also sells mini bags, tote bags, wallets, and more.
How was ANSCEL born?
ANSCEL was born from a tragic event that changed everything in its path. Cecilia Cho was left a widow in November 2017. Her husband died in a vehicle accident, and she was left alone with her three young children. This event caused Cecilia to return to her roots, remembering how, as a child, she spent a great time with her parents in the family handbag and purse factory. In the most difficult moment of her life, what marked her childhood would help her support her family. Therefore, being a handbag designer was her destiny. Designing and making handbags would not only be her profession. That is also what helped her heal a wounded heart.
Cecilia Cho brought her ANSCEL brand to life through beautiful and durable handbags. And although starting a business of this type is not easy to achieve in Canada, with a lot of work and effort Cecilia managed to make it a reality. However, she did not do it alone. Cecilia had people help her produce her first line of luxury handbags. She considers those people her Angels, and that's where the brand's name comes from ANS for Angeles and Cel for Cecilia. In this way, her brand combines the generosity of the angels and the resilience and strength of Cecilia. In addition, the brand creates handbags full of beauty and awareness, as they are luxury bags with affordable prices.
If you know everything about Cecilia Cho, a Korean Luxury Handbag designer in Canada, you will meet one of the handbag designers most committed to her work. Cecilia Cho is undoubtedly one of the emerging designers who, little by little, makes her way into the industry thanks to her incredible work. What do you think about her? Would you like to have one of her bags? Tell us in the comments. See you on the next Korean Fashion Trends blog!
Bags you can't miss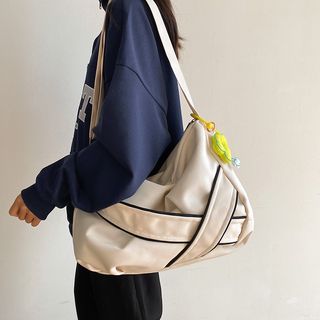 Cross Strap Crossbody Bag / Bag Charm / Set – $20.90
from: YesStyle.com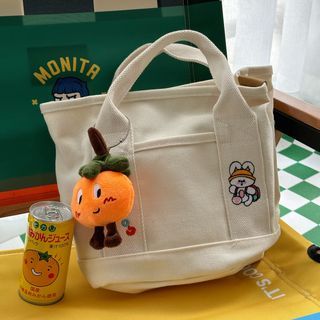 Cartoon Print Lunch Bag / Badge / Bag Charm / Set – $19.90
from: YesStyle.com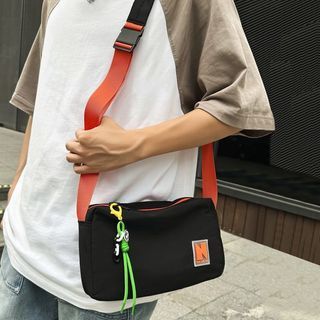 Set: Lettering Applique Nylon Crossbody Bag + Bag Charm – $19.90
from: YesStyle.com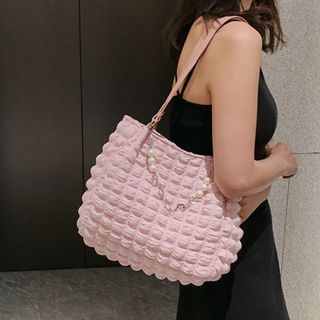 Quilted Tote Bag / Bag Charm / Set – $15.50
from: YesStyle.com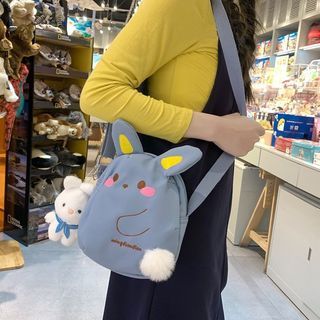 Cartoon Embroidered Crossbody Bag / Bag Charm / Set – $28.00
from: YesStyle.com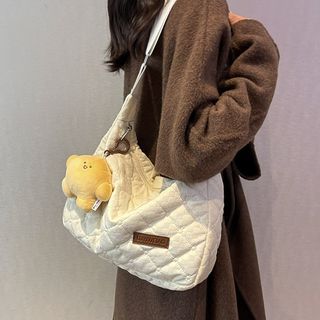 Lettering Applique Quilted Nylon Crossbody Bag / Bag Charm / Set – $24.40
from: YesStyle.com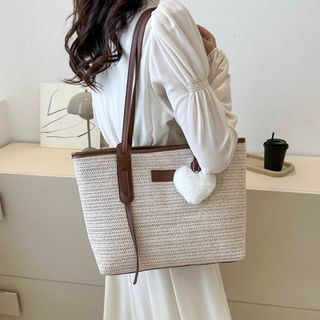 Set: Applique Tote Bag + Bag Charm – $16.00
from: YesStyle.com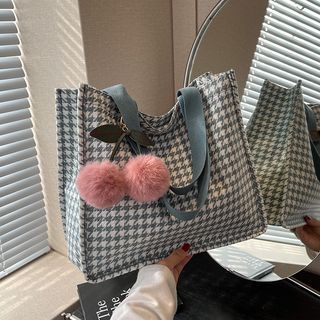 Houndstooth Tote Bag / Bag Charm / Set – $15.00
from: YesStyle.com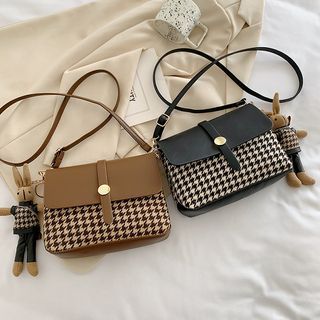 Houndstooth Flap Crossbody Bag / Bag Charm / Set – $17.80
from: YesStyle.com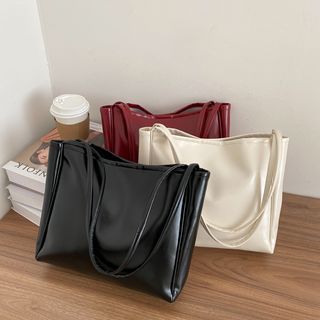 Faux Leather Tote Bag / Bag Charm / Set – $13.40
from: YesStyle.com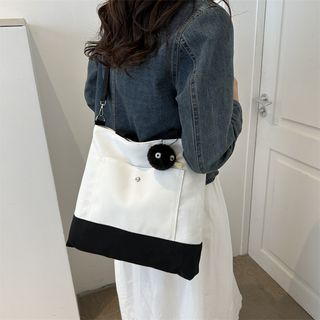 Two Tone Tote Bag / Bag Charm / Set – $14.50
from: YesStyle.com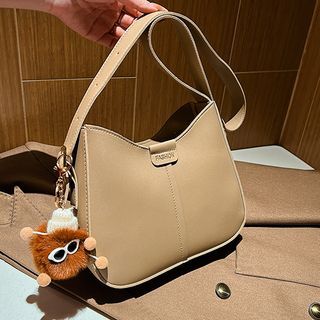 Faux Leather Hobo Bag / Bag Charm / Set – $20.20
from: YesStyle.com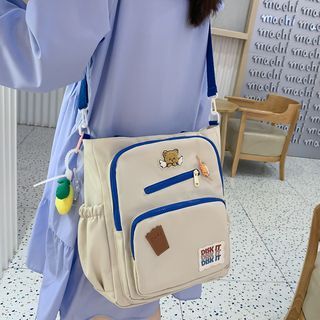 Applique Crossbody Bag / Bag Charm / Set – $23.60
from: YesStyle.com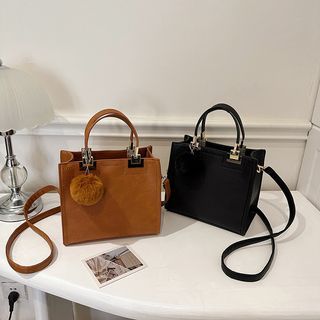 Set: Faux Leather Crossbody Bag + Bag Charm – $20.30
from: YesStyle.com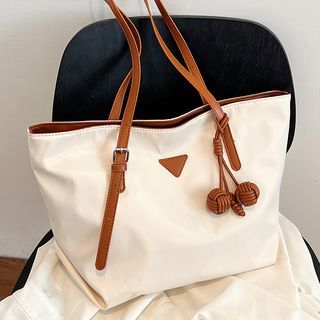 Set: Applique Tote Bag + Bag Charm – $21.50
from: YesStyle.com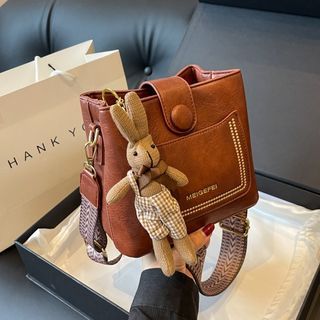 Lettering Faux Leather Bucket Bag / Bag Charm / Set – $21.50
from: YesStyle.com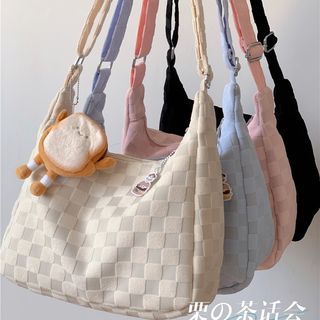 Checkerboard Crossbody Bag / Bag Charm / Set – $21.10
from: YesStyle.com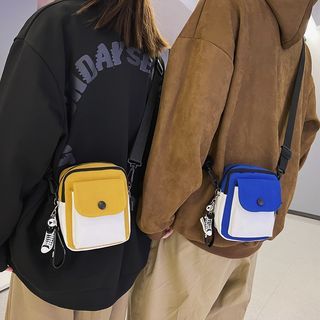 Canvas Flap Crossbody Bag / Bag Charm / Set – $32.20
from: YesStyle.com
https://www.koreanfashiontrends.com/wp-content/uploads/2021/12/Korean-Fashion-Trends-Know-everything-about-Cecilia-Cho-a-Korean-Luxury-Handbag-designer-in-Canada.jpg
924
1640
Scarled Andrade
https://www.koreanfashiontrends.com/wp-content/uploads/2021/06/KoreanFashionTrendsLogoColor.Medium.png
Scarled Andrade
2021-12-15 09:01:23
2023-10-09 14:49:01
Know everything about Cecilia Cho, a Korean Luxury Handbag designer in Canada