Where to buy Korean fashion in Germany
Korean fashion is expanding all over the world. Because of that, more and more people are interested in learning about K-fashion and its latest trends. If you came to this blog, and you´re likely in Germany and interested in knowing where to buy Korean fashion in Germany. Well, yes. It is possible to buy Korean products without having to travel to Korea.
Today you can buy almost anything online. Korean fashion brands don´t just sell their products within Korea. As soon as they decided to expand their horizons and made their websites available for everyone, their worldwide sales skyrocketed. But that is normal, especially nowadays where the Korean wave only grows, and each time it only carries more people with it. If you want to find out where to buy Korean fashion in Germany, keep reading.
Information you should know before buying from Korean online stores
Size information
Although the pages that sell Korean fashion are reliable in terms of quality and delivery, there is something you shouldn't trust. That is, never blindly trust size information. Clothes and shoes are usually smaller in Korea than in Europe. Always look at the size charts in stores and compare them to your measurements. You can use a tape measure and measure your proportions. It will help you to know if you are buying the right size for you.
Right of return
You generally have to pay the return shipping costs yourself. Although we hope that you don't have to return something you just bought, sometimes you don't know what can happen. That is one of the disadvantages that exist with online purchases. When buying clothes this way, the fun can sometimes be sucked out if it turns out to be more expensive than we expect. So, make sure that before making your online purchases, you fully agree with everything. 
Cheap products
If you suddenly find yourself with a very cheap product, the alarm bells must be ringing very loud. Take a close look at the offer. You must read customer reviews before buying that product. Remember that sometimes what is cheap always turns out to be expensive.
Custom charges
Customs expenses should be covered by you too. Before making any purchase, check the prices of the custom. They generally vary based on shipping distance.
Subscribe to our newsletter and stay tuned for everything related to Korean fashion by clicking here!
5 online stores where you can buy Korean fashion in Germany!
YESSTYLE, where to buy Korean fashion in Germany
This online fashion and beauty store has existed since 2006. In addition to Korean clothing, there are also additional categories for Japanese and Korean fashion. Anyone interested in cosplays will find what they are looking for here.
This store offers quality clothing at excellent prices. The site is easy to use. YESSTYLE is now also available in German. You can pay with PayPal, a credit card, or an instant transfer. It has standard shipping that can take 7 to 30 days.
The express shipping lasts 5 to 14 days, but the cost is way higher. Returns are available on fashion and home products, except for beauty products, jewelry, and lingerie.
Returns are at the customer's expense. It does not give money back, but Yesstyle Credits will be credited, and you can spend them on the site.
KOODING, where to buy Korean fashion in Germany
It is an online store that focuses on Korean fashion and beauty products. Although they offer good clothes, the section of comments is practically empty.
So if you need feedback from other people to make sure the store is trustworthy, you won't find many reviews on this website. It is possible to pay with PayPal.
Or with a credit card as well. The shipping prices depend on the value of the products. On returns, they are available for 14 days.
Although It does not include the return of certain items and used items.
STYLENANDA, where to buy Korean fashion in Germany
It is an online store focused on Korean beauty and fashion. Stylenanda follows the latest trends.
If you want to keep up to date with the latest in Korean fashion, you should visit this page.
In addition to its fabulous products, this store ships free to Germany. The products are a bit expensive but correspond to their quality.
The page takes some time to get used to. You can pay for your purchases through PayPal or Eximbay.
Unfortunately, if you want to return something, you will have to request the exchange within 7 days after receiving the purchase, and you will have to pay it yourself. 
MIXXMIX
The website has a nice and clear design. You can find everything at first glance.
In addition to offering Korean fashions in clothes and groceries, you can also find a K-pop section on the website to buy accessories from your fandom or photos of your idols wearing MIXXMIX clothes.
Overall, the style on Mixxmixx is pretty cute and sweet. If that suits your taste, this site is for you. You can pay with PayPal, credit card, or UnionPay.
Shipping has an extra cost, and they only ship to Germany via EMS.
CHUU
It is a Korean online fashion and beauty store for girls who love cute and girly things. Chuu's website has a pretty pink design. Their -5 kg ​​jeans are the garment that most identify this store. These jeans are very famous. Because of that, you will see a lot of advertising for these jeans on the page. They're perfect if you want to achieve a slimmer body look, but the largest size is 30. You can pay through PayPal. The shipping has an additional cost, and if you want to make returns, you must do it within 5 business days after receiving the request.
What can I do if I don't like shopping online?
Unfortunately, there are currently no physical Korean clothing stores in Germany. However, if shopping online is not to your liking, you could try visiting Asian markets and fairs. Maybe you won't find everything you are looking for there, but you can get some other fashionable Korean garments that may be of interest to you. For example, one place you must visit is the Düsseldorf market. You probably already know that it is a city that stands out for its fashion industry. If you have the opportunity to visit this city, go to the market. There you'll find a cute variety of Asian things. You will undoubtedly find more than one Korean garment, accessory, or product. If you are wondering where to buy Korean fashion in Germany, this place can help you.
Even with the rise of Korean fashion, you will hardly find any Korean products in your city. The truth is that Korean items, whether in fashion, beauty, entertainment, or gastronomy, are going around the world at a slow pace but going strong. Fortunately, the internet offers us many opportunities and possibilities if what we are looking for in Korean fashion is a little harder to find. There are many websites where you can buy Korean fashion in Germany. So, visit any of the sites and do your Korean shopping from the comfort of your home. If you found this article interesting and informative, don't forget to visit us every day. In this blog, you can find the latest in K-fashion information!
Don't miss updates on Korean fashion trends! Stay tuned by subscribing to our newsletter by clicking here.
Korean fashion in Germany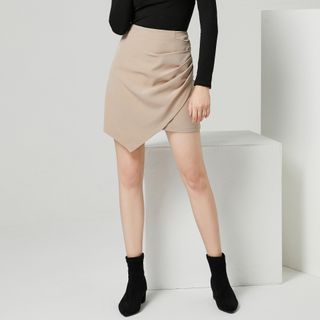 Plain Asymmetrical Mini Skirt – $14.56
from: YesStyle.com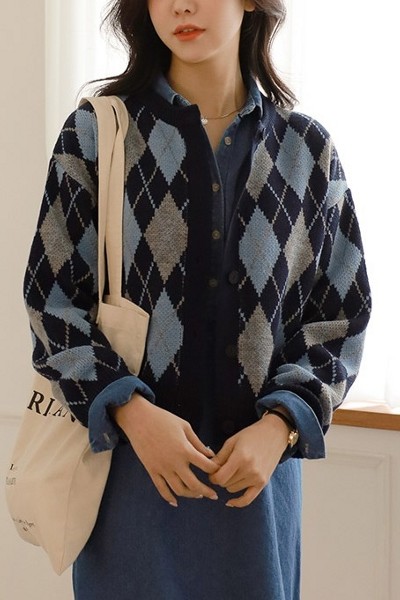 Cook Thick Argyle Cardigan – $46.99
from: KOODING, Inc.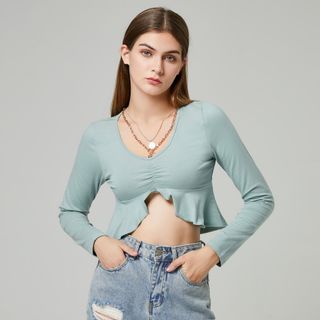 Eco-Friendly Long-Sleeve Ruched Ruffled Curved-Hem Crop Top – $7.20
from: YesStyle.com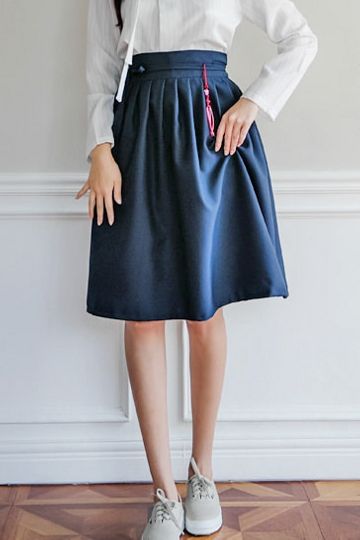 All Season Skirt – $32.99
from: KOODING, Inc.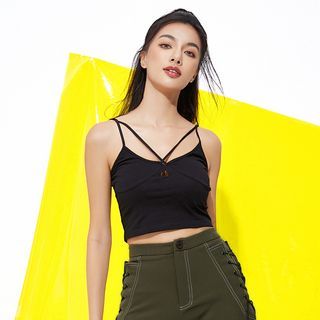 Eco-Friendly Cross-Strap Cutout Camisole Top – $5.10
from: YesStyle.com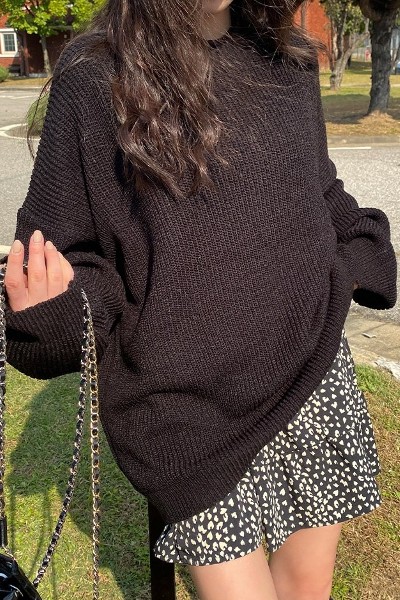 Pop Loose Fit Knit – $40.99
from: KOODING, Inc.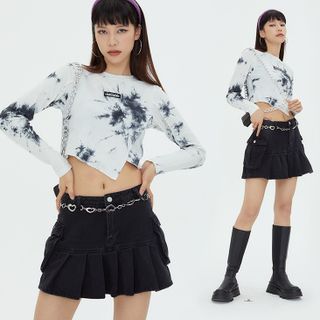 Long Sleeve Tie-Dye Logo Crop Top – $7.65
from: YesStyle.com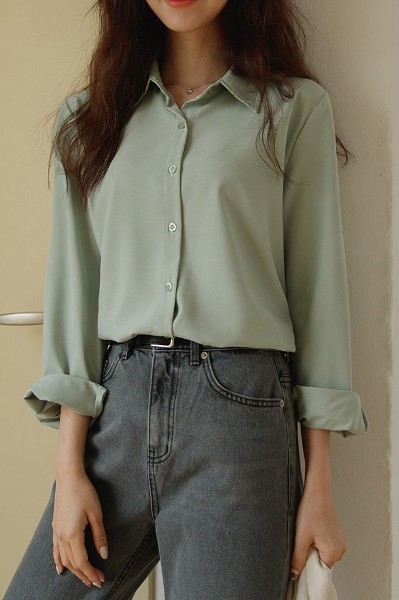 Today Wrinkle Free Span Shirt – $28.99
from: KOODING, Inc.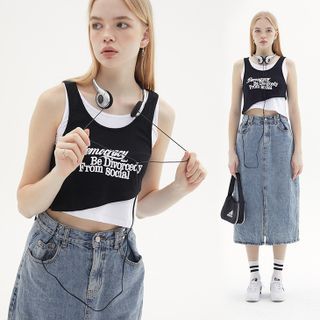 Lettering Mock Two Piece Sleeveless Top – $9.20
from: YesStyle.com

Barbie Diary Lovely Cardigan Sleeveless Set – $50.99
from: KOODING, Inc.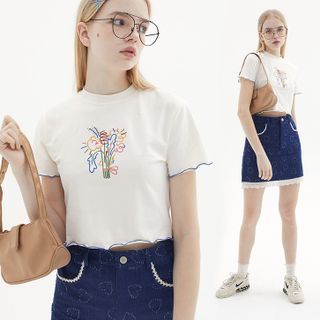 Lettuce Trim Embroidery Print Top – $7.80
from: YesStyle.com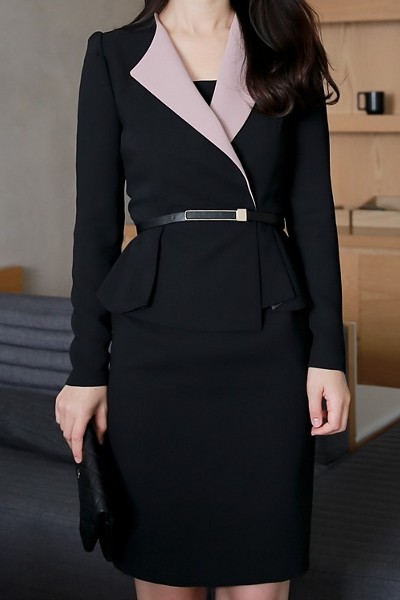 Ben Cage Dress – $126.99
from: KOODING, Inc.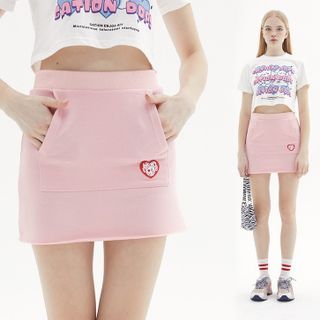 Heart Print Mini Skirt – $9.50
from: YesStyle.com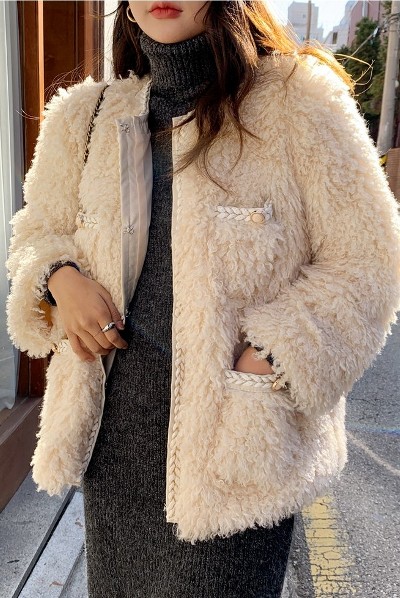 Glam Shine Pearl Jacket – $94.99
from: KOODING, Inc.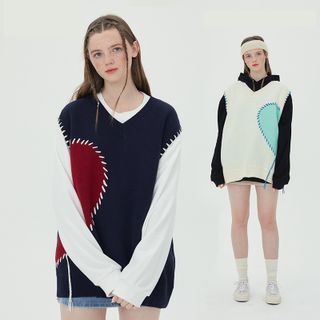 Couple Matching Baseball Knit Vest – $16.70
from: YesStyle.com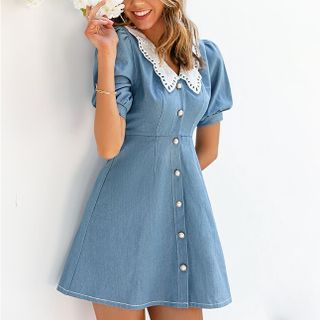 Puff Sleeve Doll Collar A-Line Dress – $15.30
from: YesStyle.com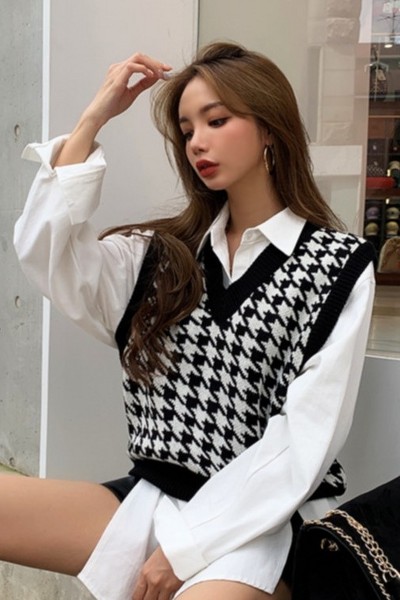 Hound Plaid Vest – $34.99
from: KOODING, Inc.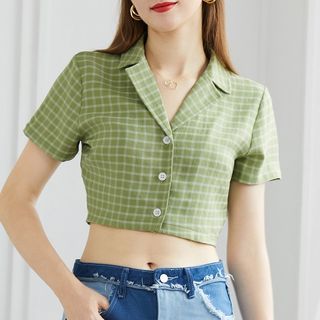 Short Sleeve Open-Collar Plaid Cropped Shirt – $8.20
from: YesStyle.com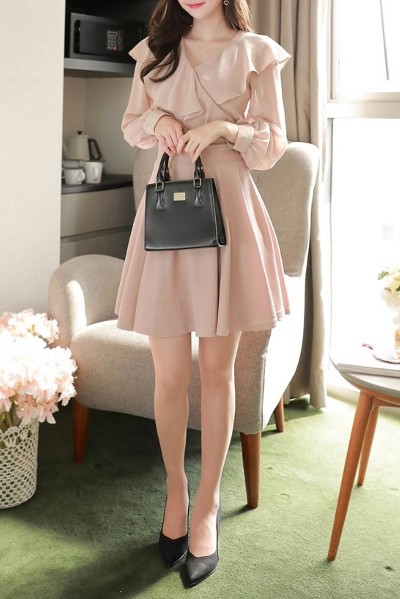 Pretty Rap Star Dress – $49.99
from: KOODING, Inc.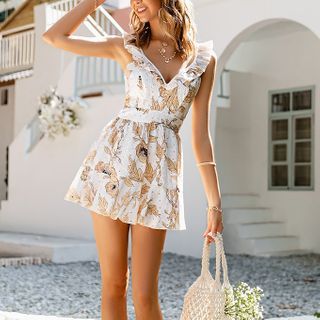 Sleeveless Ruffle Flower Print Romper – $12.35
from: YesStyle.com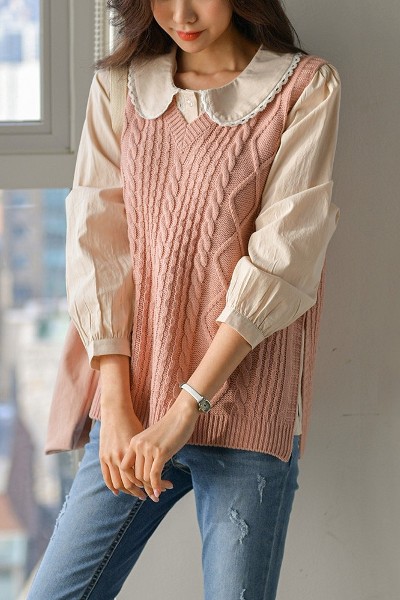 Calm Side Button Twisted Knit Vest – $33.99
from: KOODING, Inc.

Cut Out Cropped Blazer – $14.46
from: YesStyle.com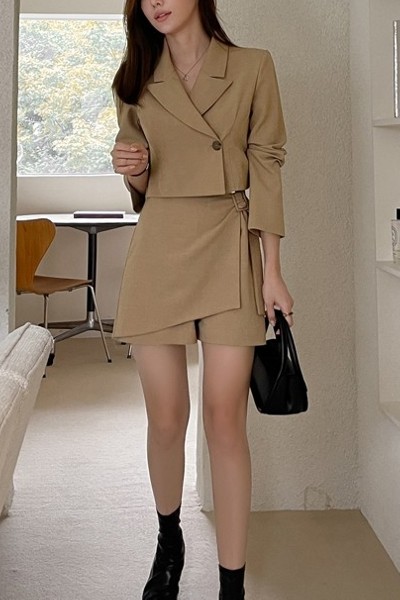 All Tape Jumpsuit – $102.99
from: KOODING, Inc.
https://www.koreanfashiontrends.com/wp-content/uploads/2021/05/Korean-Fashion-Trends-Where-to-buy-Korean-Fashion-in-Germany-TITULO.png
290
795
Scarled Andrade
https://www.koreanfashiontrends.com/wp-content/uploads/2021/06/KoreanFashionTrendsLogoColor.Medium.png
Scarled Andrade
2021-05-11 11:13:50
2022-11-21 19:05:23
Where to buy Korean fashion in Germany