5 book-related K-Dramas you must watch if you like to read
5 book-related K-Dramas you must watch if you like to read. Do you like to read, and do you also like K-Dramas? If yes, then we recommend you to stay on Korean fashion trends. Why? Because today we will know the 5 Book-related K-Dramas you must watch if you like to read. These dramas are full of captivating stories that easily take your breath away. However, what distinguishes them from all the others is that the plot revolves around a book. Or something directly related to a book. It is ideal for those who have an affinity for reading. But also for those who are looking for a different plot in a K-Drama. The reason? When we started thinking about titles, several more titles appeared. Such as Chicago typewriter, Rookie historian Goo Hae Ryung, When the weather is fine, and Sungkyungkwan Scandal. However, we focus on the most popular ones. Some of them are even still available on Netflix! If you're ready, let's get to know the 5 book-related K-Dramas you must watch if you like to read!
5 Book-related K-Dramas you should know about
These book-related K-Dramas you must watch if you like to read can't be missing from your list of K-Dramas to watch if you like to read and enjoy beautiful Korean series. Take note! And consider these dramas if you want to start watching a new one. Here we go!
We start this list of book-related K-Dramas you must watch if you like to read with Romance is a bonus book.
The story of this romance unfolds in the heart of a book publishing house. Cha Eun Ho (Lee Jong Suk) is the youngest editor at the publishing house, bold, very dedicated to his work, and, of course, handsome. Kang Dan Yi (Lee Na Young) is a friend from his childhood, who was a famous editor, but now she not only ends up divorced but also bankrupt, unemployed, and with such a huge job gap who can't find work.
As expected, both will end up working on the same site. Personally, this K-Drama is one of the most beautiful out there. The story is full of drama, difficult situations to overcome, and a lot of love. However, one of the most beautiful things about this drama is the analogy between books and people. But we won't tell you what it is. Better give this K-Drama a shot and find out for yourself!
The second drama to make it to this list of book-related K-Dramas you must watch if you like to read is Scholar who walks the night. This drama is perhaps difficult to understand since many people would not even put it on the list. But here, we consider the books to be an important and indispensable plot point of this K-Drama.
The story revolves around a manuscript written by an ancient king. The manuscript gave the necessary keys to end the enemy of the nation, a fearsome vampire named Gwi (Lee Soo Hyuk). So we have the bad vampire who wants the book, so they don't kill him and have all the power.
Also, we have the Scholar, Lee Joon Gi, the good vampire who wants the book to end the reign of terror. In between is the young female lead (Lee Yoo Bi, 1990), disguised as a man, who sells manuscripts to support her family and will end up entangled in this power struggle. It is a drama with historical context. But the funny thing is that throughout the drama reference is made to the literature and authors of the moment, such as the King himself who was an anonymous writer.
We continue this list of book-related K-Dramas you must watch if you like to read with It's okay that's love. It is an adult and psychological romance drama that enters the world of mental illness.
The drama narrates the meetings and disagreements of Ji Hae Soo (Gong Hyo Jin), a foul-mouthed psychiatrist, full of family traumas, and Jang Jae Yul (Jo In Sung), a famous writer, handsome, with a reputation for womanizer. And, of course, he is also wealthy. And between the delightful secondary characters, a perfect OST, and a story with beautiful rhythms, this story is captivating.
The K-Drama has brilliant dialogue. It's beautiful and sharp. In addition, the plot revolves around the literary creation process. That is the key point of the whole drama. It is fascinating. It could be the favorite of those who enjoy reading and writing.
Fourth place on this list of book-related K-Dramas you must watch if you like to read goes to It's okay not to be okay. It was one of the most famous K-Dramas in 2020. And with good reason. The story of this drama is just beautiful.
For that reason, perhaps there is no need for a great explanation of this drama because most likely everyone has already seen it. However, we will talk a little bit about it for new visitors. It is a story in which the paths of a toxic and antisocial Ko Moon Young (Seo Ye Ji, 1990) cross. She is a famous book writer, and Moon Kang Tae (Kim Soo Hyu, 1988), an introverted psychiatric nurse. Her brother, Moon Sang Tae (he is a masterful interpretation of Oh Jung Se), with clear signs of the autistic spectrum, is a great illustrator, just what Ko Moon Young needs to complete her books.
And this is how the story of these three is intertwined in moments of tension, toxicity, impulsiveness, reflection, and affection. Of course, books and literature are a significant part since the drama runs in the process of creating the book and the mental healing of the characters.
And finally, in this list of book-related K-Dramas, you must watch if you like to read, we have Extraordinary You. It is a beautiful drama. However, it has not had much fame. And if it does, it is not good. Perhaps because it does not suit everyone's taste.
It is a romantic fantasy drama in a high school setting. The female lead is Eun Dan Oh (Kim Hye Yoon). She is a high school student who has a heart condition that makes her continuously live between life and death.
For different reasons, she discovers that she is an extra character in a Webtoon, so all her efforts are aimed at changing the course of what the writer decides to gain her own will.
Meanwhile, she discovers a mysterious character that makes her heart flutter, an unnamed student whom she will call Ha Roo (Ro Woon). It is a drama worth watching if you like fantasy themes.
The 5 book-related K-Dramas you must watch if you like to read are your best option to watch now if you like reading as much as you like Korean romances. They all involve a romance, something that relates directly to the books, dramas, and some a bit of fantasy. Have you seen any of these titles? Tell us in the comments. See you in an upcoming Korean Fashion Trends blog!
Find your favorite jeans!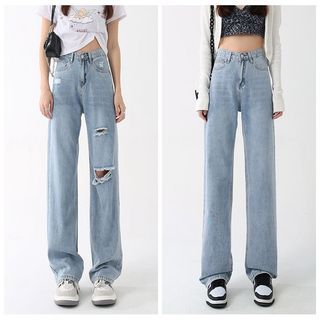 High Waist Wide Leg Jeans / Distressed Wide Leg Jeans – $25.28
from: YesStyle.com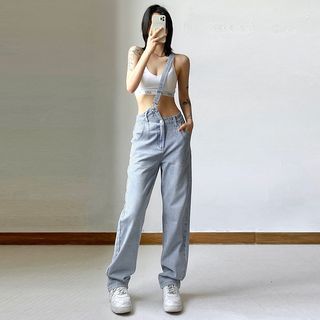 High Waist Wide Leg Jeans With Suspender – $32.00
from: YesStyle.com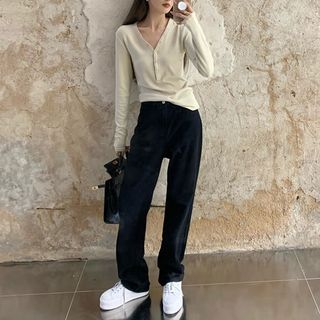 Long-Sleeve Plain Henley T-Shirt / High Rise Washed Wide Leg Jeans – $25.04
from: YesStyle.com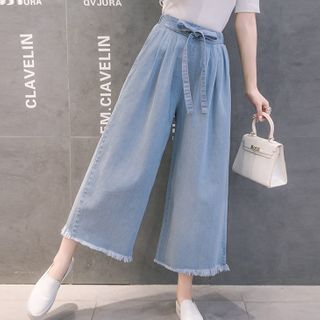 Crop Wide Leg Jeans – $24.64
from: YesStyle.com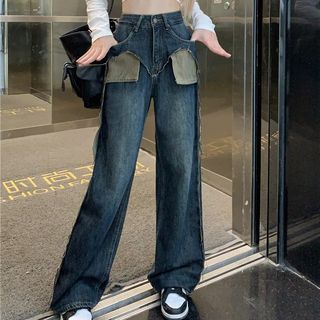 High Waist Washed Panel Wide Leg Jeans – $24.08
from: YesStyle.com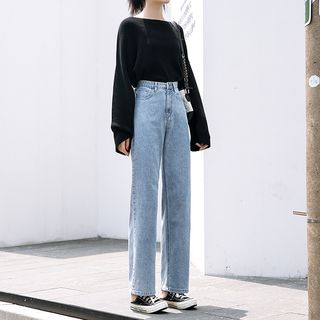 High-Waist Wide-Leg Jeans – $21.84
from: YesStyle.com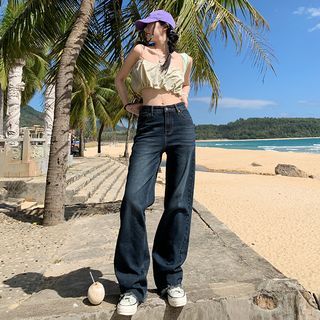 High Waist Wide Leg Jeans (Various Designs) – $25.28
from: YesStyle.com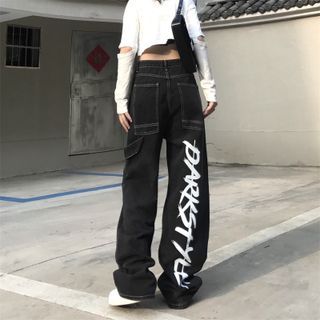 Lettering Wide-Leg Jeans – $31.28
from: YesStyle.com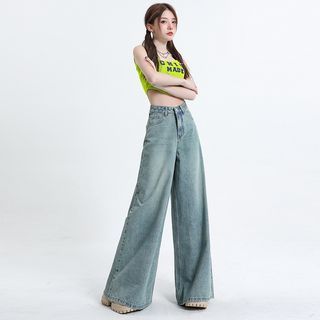 High Waist Washed Wide Leg Jeans (Various Designs) – $27.28
from: YesStyle.com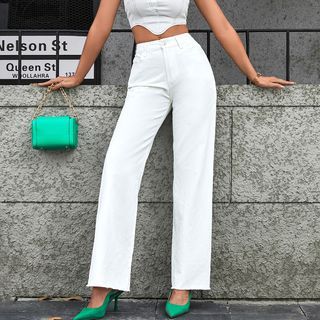 Mid Rise Plain Wide Leg Jeans – $24.72
from: YesStyle.com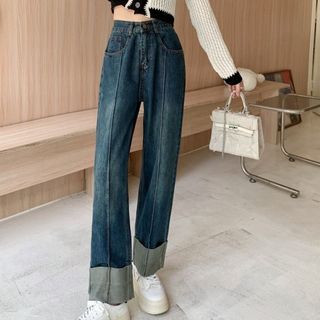 High Waist Roll Up Hem Wide Leg Jeans – $26.88
from: YesStyle.com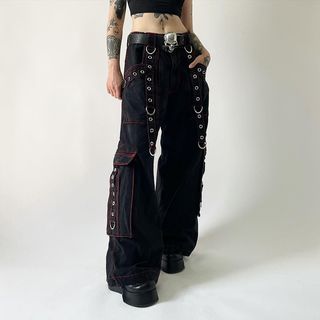 Low Waist Pocket Straight-Fit Wide-Leg Jeans – $30.48
from: YesStyle.com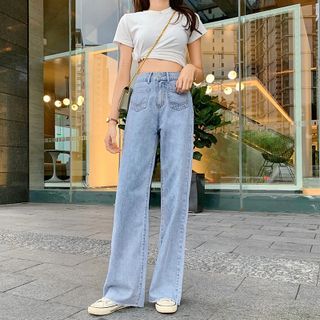 Washed Wide Leg Jeans (Various Designs) – $25.68
from: YesStyle.com

Mid Rise Plain Wide Leg Jeans – $28.08
from: YesStyle.com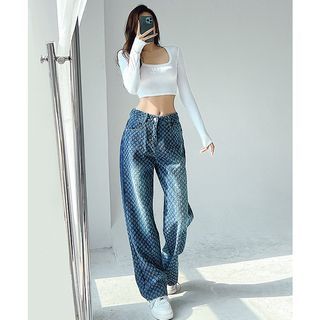 Distressed Wide-Leg Jeans – $33.52
from: YesStyle.com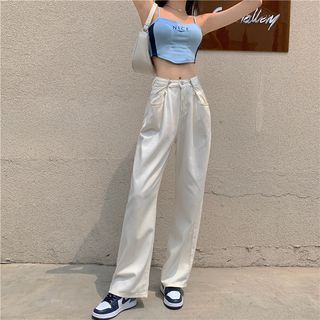 High-Rise Washed Wide Leg Jeans – $25.04
from: YesStyle.com
https://www.koreanfashiontrends.com/wp-content/uploads/2022/08/Korean-Fashion-Trends-5-Book-related-K-dramas-you-must-watch-if-you-like-to-read.png
290
795
Scarled Andrade
https://www.koreanfashiontrends.com/wp-content/uploads/2021/06/KoreanFashionTrendsLogoColor.Medium.png
Scarled Andrade
2022-08-08 14:55:26
2023-11-15 15:08:41
5 book-related K-Dramas you must watch if you like to read