That's so Balletcore! The IT Complement Pieces of Korean Fashion This Summer!
PFashion enthusiasts and K-pop fans are in for a treat this summer as a delightful new trend takes center stage: Balletcore! Well, not really, it has been around since 2022 but we can see this trend being taken a lot more seriously this year. This enchanting style draws inspiration from the graceful world of ballet, infused with the edgy and avant-garde elements of K-fashion. From soft pastels to powerful silhouettes, Balletcore pieces are sure to elevate your wardrobe and make a statement this season. Join us at Korean Fashion Trends as we explore the IT complement pieces of Korean fashion this summer! Just Keep reading!
What Is Balletcore?
Balletcore is the aesthetic term that has gone viral on many social media platforms, and even online stores. Balletcore gets the inspiration needed for the aesthetic from ballet, and the stylish choices of ballerinas. Some may argue that, as an aesthetic, balletcore promotes unhealthy body image and the hyper-feminization of girlhood. Yet, some styling professionals state that balletcore is a natural response to the pandemic we've left behind. How? Well, it's now proven that athleisure can be girly. Balletcore is simply making athleisure and comfort a day-to-day look. Because, during the pandemic, athleisure wear became increasingly popular as people sought comfort while staying at home. Balletcore takes athleisure to the next level by incorporating elements of ballet-inspired style, allowing individuals to embrace comfort while still maintaining a girly and stylish appearance.
Why Is Balletcore Taking Over Fashion and Korean Fashion?
In the ever-evolving world of fashion, trends come and go, but one enchanting style that has been making waves across the fashion trends is balletcore. This unique trend has captivated both the fashion and K-Fashion scenes, blending together elements of ballet and contemporary fashion to create a mesmerizing and graceful aesthetic. Especially with the influence of international star Kim Jennie, balletcore has taken over K-Fashion by a storm.
Balletcore draws inspiration from the world of ballet like we mentioned above. Ballet is a timeless art form that exudes elegance, poise, and delicacy. Balletcore trend embraces soft pastel colors, ethereal fabrics like tulle and silk, and whimsical details such as ribbons, bows, and lace. These elements create an aura of poetry in motion, giving fashion enthusiasts a chance to embody the graceful beauty of ballet in their everyday style. So, one reason why balletcore has taken over both the mainstream fashion and K-fashion scenes is its versatility.
Besides being feminine, balletcore also provides the comfort you seek without compromising on style. Whether it's a formal event, a casual day out, or even streetwear, balletcore offers a wide array of options, making it accessible to a broad audience.
Celebrities like Jennie Kim of Blackpink, Momo of Twice, girls of IVE, and girls of New Jeans have been spotted embracing balletcore, sharing their stunning outfits on various platforms. Their endorsement has propelled balletcore's popularity in Korean fashion as well. And it is not surprising either, as Korean idols tend to experiment with lots of styles and trends to keep their fans on their toes at all times.
How to Fuse Balletcore With the Romantic Korean Fashion Style?
The incorporation of balletcore into K-fashion collections has added a touch of romantic charm and sophistication to the already diverse Korean fashion landscape.
You can learn more about Korean romantic style and its similarities to balletcore here! As Korean pop culture continues to captivate the world, K-Fashion has followed suit, integrating balletcore's dreamy elements into its already diverse and fresh ensembles.  While ballet-inspired clothing and accessories are inherently graceful, they can also be adapted to suit various styles and occasions. So, blending the balletcore aesthetic with romantic Korean-style elements is not only easily achievable, but also utterly fresh.
Do you want to shop for Korean fashion and add balletcore accessories? You can achieve this goal with us! You just have to click here to enjoy all the Korean fashion clothes and accessories that you can buy at crazy low prices! Also, if you also want to buy Korean beauty products, the opportunity is now! Shop here!
Characteristics of Balletcore: What Are the IT Accessories to Complement Your Korean Style?
The craze for balletcore originated back in 2010, characterized by incorporation of leg warmers, pleated skirts, and tulle skirts. These wardrobe essentials found their way into everyone's closets during that era. However, what's the reason behind its resurgence in 2023, thirteen years later? Similar to the cycle of the Twee style, fashion has a knack for reinventing itself. Trends and styles have a life cycle that is ever-evolving and seamlessly adapting to contemporary trends. In this evolution, balletcore remains as relevant as ever. Both styles have one garment in common: the large ornate collars of the shirts and tulle skirts.
In addition, the inspiration of balletcore is in the light and delicate tones, and textures that allude to the femininity and elegance that ballet exudes.
It is not the first time that fashion has taken up these aspects, but currently, fashion is reinventing itself and creating a balance between comfort and elegance. Thanks to its characteristics that allude to a romantic, feminine, and delicate style, many female Korean celebrities add accessories and garments of this aesthetic to their looks, thus making balletcore in Korean Fashion one of the most acclaimed trends this season.
The Ultimate Guide to Balletcore in Korean Fashion
The key garments for balletcore to be part of your closet is essential. Some aesthetic elements of balletcore include tulle skirts, ballet flats, sheer blouses, and ribbon hair accessories.
Besides that, the top colors that the balletcore aesthetic promotes are baby pink, gray, white, and other pastel colors.  In addition, to dress correctly for balletcore, it is necessary to have traditional ballet clothing such as bodies, dresses, long skirts made of silk and chiffon, leggings, and leg warmers. Because it is still a style that embraces the female body to enhance it naturally. Of course, some clothes will not be so useful to you during the summer, such as leg warmers. But other than that, it is a style that, in general, adapts quite well to any season.
3 Looks to Embrace Balletcore Like Your Favorite K-Pop Idol!
Do you want to dress in balletcore inspired by your favorite K-pop idols? It's possible! On this guide to balletcore in Korean fashion, we will unveil three options you can recreate to enjoy this aesthetic in the best Korean style! Take a look and wear the outfit that you like the most!
Romantic Treat
Tulle skirt + Strapless corset
Tulle skirts are the most iconic skirts in balletcore. So, you need to have one. You can accompany the tulle skirt with a strapless corset.
The sum of these garments will result in a totally chic and feminine look. And you can combine this look with sandals or heels.
Preferably, the clothes and accessories should be in neutral or pastel colors. In that way, you will undoubtedly look like a princess! Shop here.
Contemporary 
Sheer Blouse + Crochet skirt
Another great combination to wear balletcore is a sheer blouse and a crochet skirt with leg warmers. It's a slightly fresh and more relaxed mix of style but with the same romantic and feminine vibes as balletcore.
If you want to make it a little more casual, white tennis shoes will be your best allies. Shop here.
The Classic
Ribbons and Bows to Accessorize + Two Piece Sets (Crop Top + Flared Pants) + a Sheer Blouse on Top
And finally, you can achieve a perfect balletcore look with a crop top, flared pants, and a sheer blouse on top. As accessories, you can use ribbons and bows. They are a safe option because they are very characteristic complements to this aesthetic. Shop here.
Balletcore clothing and accessories are the IT complement pieces of K-fashion this summer! Therefore, you want to make sure you have elements in your closet this season. That way, you can be the center of attention with a successful blend of chic and romantic Korean style. Subscribe to the Korean Fashion Trends newsletter to receive notifications of our updates on news, trends, and discounts in Korean fashion! Also, you can join our community by following us on Facebook, Instagram, Pinterest, Twitter, TikTok, YouTube, Spotify, and Twitch! Don't forget to visit us every day. See you soon, K-lover!
At YesStyle, you can make your dreams come true! Shopping for the right Korean fashion items has never been easier than now because, with just a click here, you can find out about YesStyle's offers in Korean fashion and beauty. Shop here and look like a true Korean fashionista on a budget!
Dress in Balletcore!

Spring Girl Ribbon Auto Hairpin – $28.99
from: KOODING, Inc.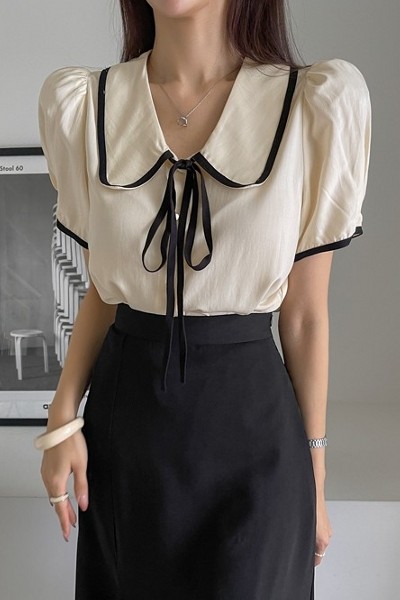 Board Ribbon Blouse – $42.99
from: KOODING, Inc.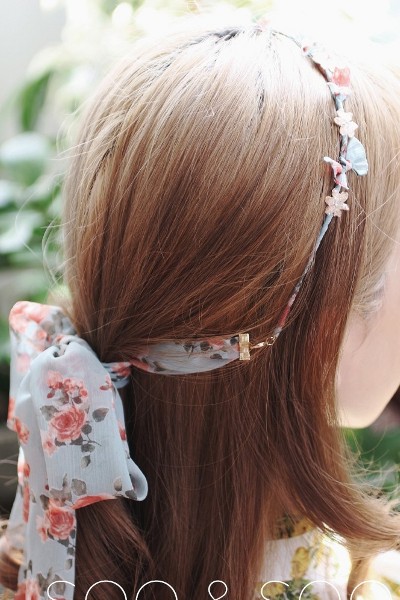 2 Lines Ribbon Hairband – $40.99
from: KOODING, Inc.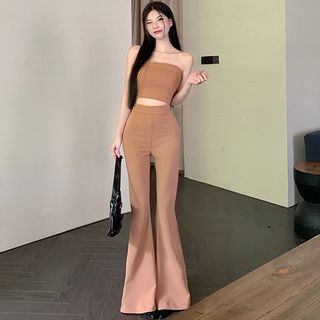 Set: Plain Crop Tube Top + High Waist Flared Pants – $31.80
from: YesStyle.com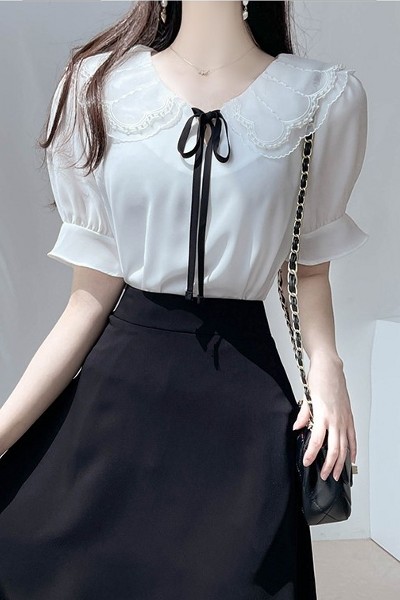 Drill Lace Collar Ribbon Blouse – $57.99
from: KOODING, Inc.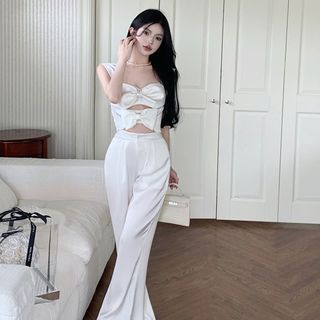 Sleeveless Plain Crop Top / High Waist Flared Pants – $27.10
from: YesStyle.com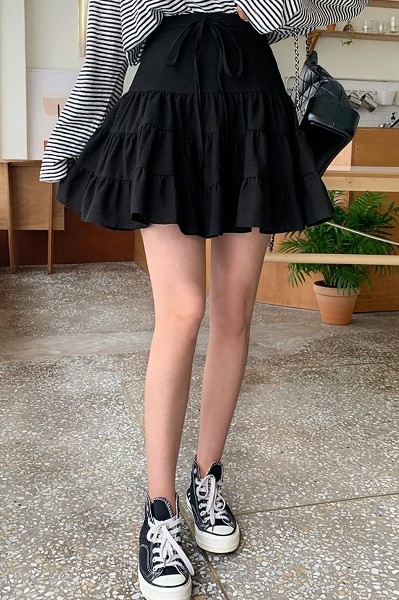 Eddie Ribbon Skirt – $39.99
from: KOODING, Inc.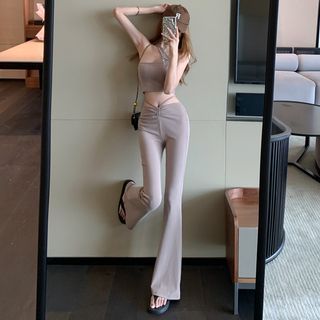 One-Shoulder Plain Crop Tank Top / Mid Rise Flared Pants – $28.40
from: YesStyle.com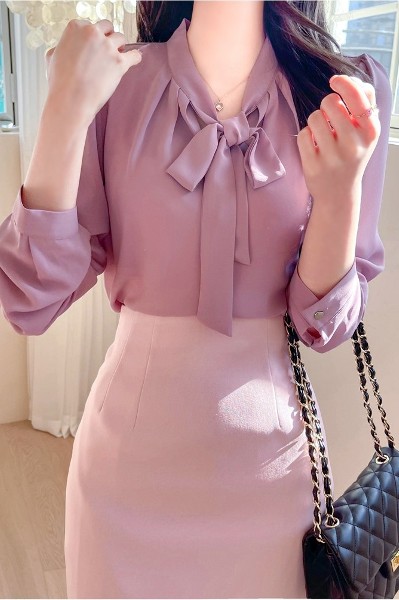 Jenny Ribbon Chiffon Blouse – $43.99
from: KOODING, Inc.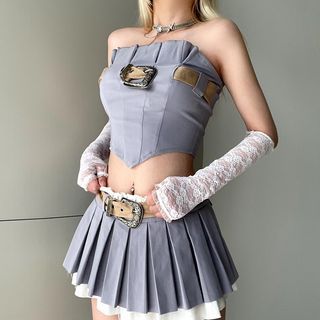 Plain Asymmetrical Buckled Tube Top / Mid Rise Mock Two-Piece Pleated Mini A-Line Skirt / Set – $26.64
from: YesStyle.com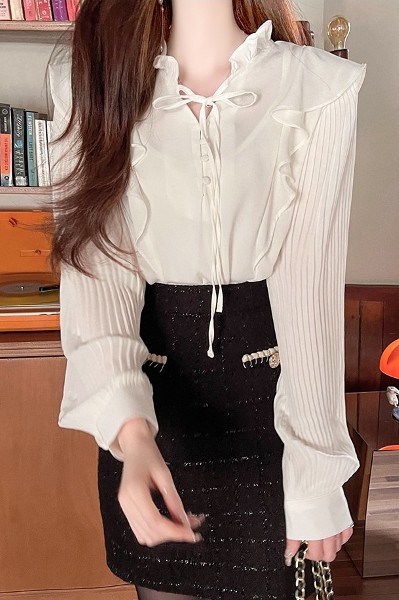 Rose Frill Ribbon Blouse – $52.99
from: KOODING, Inc.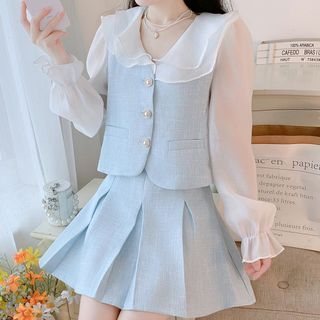 Set: Mock Two-Piece Long-Sleeve Faux Pearl Blouse+ High Waist Pleated Mini A-Line Skirt – $49.40
from: YesStyle.com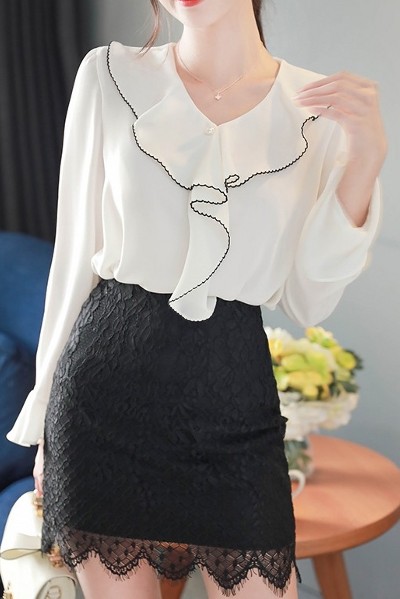 Soft Line Blouse – $44.99
from: KOODING, Inc.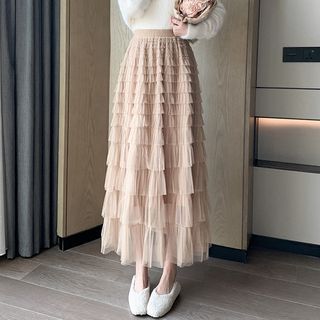 Elastic Waist Plain Tiered Midi A-Line Tulle Skirt – $24.00
from: YesStyle.com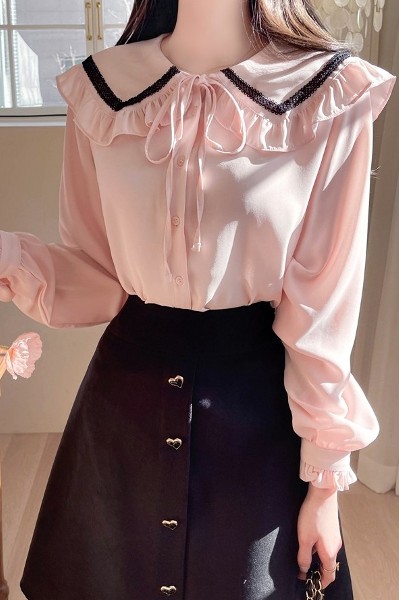 Girls Bollar Ribbon Frill Blouse – $52.99
from: KOODING, Inc.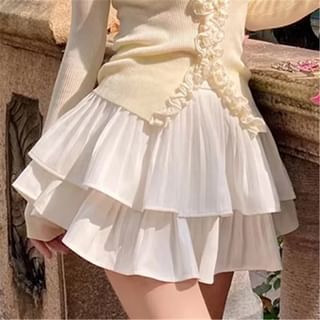 High Waist Plain Layered Mini Tulle Skirt – $20.56
from: YesStyle.com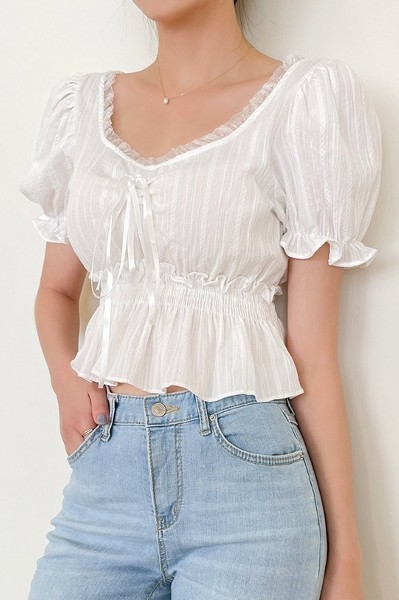 Hey Knee Blouse (short Ver) – $30.99
from: KOODING, Inc.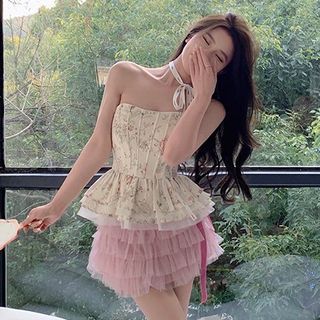 Floral Peplum Corset Top / Balletcore Tiered Mini Tulle Skirt – $22.50
from: YesStyle.com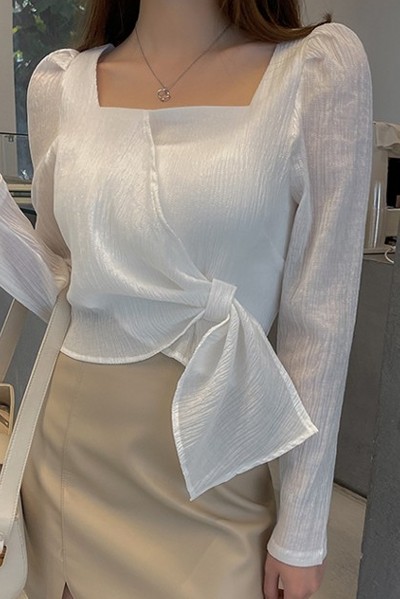 Look Squared Wrap Blouse – $34.99
from: KOODING, Inc.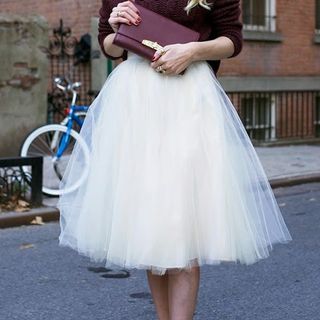 Balletcore High Rise Midi A-Line Mesh Tulle Skirt – $16.88
from: YesStyle.com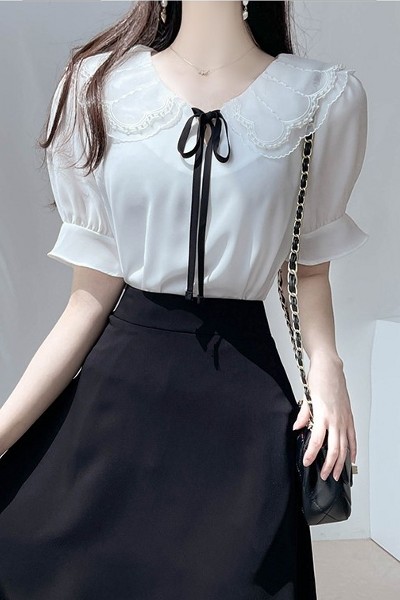 Drill Lace Collar Ribbon Blouse – $57.99
from: KOODING, Inc.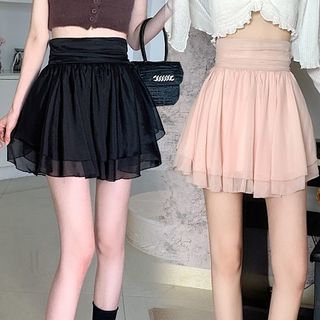 Balletcore High Rise Plain Mesh Mini A-Line Tulle Skirt – $18.30
from: YesStyle.com
https://www.koreanfashiontrends.com/wp-content/uploads/2023/09/KFT-Thats-so-Balletcore-The-IT-Complement-Pieces-of-K-fashion-This-Summer.png
295
795
Scarled Andrade
https://www.koreanfashiontrends.com/wp-content/uploads/2021/06/KoreanFashionTrendsLogoColor.Medium.png
Scarled Andrade
2023-09-21 13:13:53
2023-10-13 17:18:05
That's so Balletcore! The IT Complement Pieces of Korean Fashion This Summer!