Know all about the Korean boho style
The boho style is the result of a recipe that contains the right level of romanticism, comfort, and originality. The characteristics that define the Korean boho style are always unique to each person: creativity, freedom, relaxation, and their own rules. We are talking about a woman who dares to mix colors, eras, styles, fabrics, and accessories. And she achieves an organic and natural result but with a wild character. Do you like the boho style but do not know how to adapt it? Today in Korean Fashion Trends, you will be able to know all about the Korean boho style! That way, you can join this style that brings together accessories from others in a harmonious way. Also, if you like the cottagecore aesthetic, the boho style will bring you closer to it. Are you ready? Let's get started!
How to get a Korean boho style?
If you want to discover everything about the Korean boho style, you should consider how to achieve this style. We remind you that some successes of this style are the monochrome looks in earth tones, white and green. You must find the balance between volumes and patterns. You can mix and match boho garments with current casual. However, some errors are overloaded looks, and imitations of fabrics, garments, and materials. The Korean boho style is not a matter of dressing up. We include several recommendations that will be useful in your work to adopt this style.
Bet on rustic and artisan touches with yarn, denim, or crochet. Patchwork and fringes are a bet that you can also take into account.
Flowing and long cuts that add movement to the free spirit of the boho look are always a good option. Skirts, dresses, overalls, blouses, and kimonos are key garments.
In terms of color, the palette ranges from tan-brown to indigo blue.
Accessories cease to complement and become a key piece: hats, bags, cowboy boots. The more exotic and authentic, the better! So make room in the closet and make a background for these new accessories.
Garments with peasant, medieval, gypsy, or even historicist touches are perfect! We are talking about skirts, Thai sarongs, and vintage uniform jackets, which combined with basic garments will give you stunning looks. Vintage garments are also a good option.
What clothes do you need to wear a Korean boho style?
After knowing the keys that will help you achieve a Korean boho style, you need to know what clothes and accessories you should have to wear for a boho look. These are some of the basic clothes and accessories that should not be missing in your wardrobe if you want a Korean boho style:
SHIRTS AND TOPS
Choose full crochet tops with honeycomb busts, an evasé cut, or crop tops with semi-transparency and embroidery.
You can also choose shirts and blouses. The essential ones are the fluid ones, with a Bardot neckline, ruffles, and tassels, in earth tones or with floral motifs.
However, thick knit cardigans with puffed sleeves, oversize cuts, and ethnic prints are also a wise choice.
If you like them, you can add kimonos with flowing cut, semi-transparent fabric, long or midi. All these garments stand out a lot in the Korean boho style.
Did you know you can keep up to date with all the Korean fashion trends just by subscribing to our newsletter? That's how it is! Click here and stay tuned with Korean fashion trends.
SKIRTS
The valid cuts for Korean boho style skirts are midi or maxi length with a wrap cut. But be clear that the asymmetric cut or the evasé also fits perfectly in this style.
In addition to the ruffles and crochet that are closely related to the boho style.
As for prints, they appear in the skirts in the form of flowers, ethnic and paisley.
Floral prints, above all, are a great protagonist in this style and Korean fashion in general.
DRESSES
To achieve a correct Korean boho style, you should choose dresses of flowing fabrics: Linen, cotton, and silk with details in crochet, lace, embroidery, or fringes.
In cuts, there are two options: midi or maxi.
Say yes to flyers always. Do it also with flared sleeves and tassels. Fall in love with paisley, ethnic, tie-dye, and floral prints.
The defined color palette with earth tones: white, ivory, beige, and rust. But don't rule out turquoise, pink, burgundy, or black from your wardrobe.
JEANS AND PANTS
Did you think the Korean boho style did not include pants and jeans? If so, you were wrong! If pants are your thing, you won't have to say goodbye to them if you like the Korean boho style.
The flared cut, or the palazzo and baggie model, join the culottes and shorts on your must-have list if you want to be the boho queen.
Denim fabric is the quintessential boho fabric. It is vaporous elastic with finishes typical of the seventies, such as rips and fringes.
As star print, floral, ethnic, and paisley prints appear again to flood our closets.
We know you love Korean fashion as much as we do, and that's why you can now subscribe to our newsletter! That way, you won't miss our updates.
3 looks that you can recreate if you want to wear a Korean boho style
If you like everything about this style, chances are you need some suggestions for looks and combinations. Especially if you are new to this Korean boho style. Don't worry. We have the solution for you. These three combinations are versatile because you can modify them to your liking based on the recommendations and keys that we already gave you. Recreate any of these looks and join the Korean boho style!
LOOK 1
The first option among these Korean boho style looks is ideal for these summer days. It doesn't include layers and is bohemian.
You need a maxi dress with puff sleeves. Try to make the dress floral print.
In this way, you can combine it with a Cardigan in a pastel color. These shades combine very well with the floral print.
Add white sandals and a crossbody bag in the same color.
You can wear your hair down with some appliqués on it.
LOOK 2
In this second look option to wear a Korean boho style, we think of something a little more formal.
Combine a pleated maxi skirt with a loose linen shirt.
The colors can be those of your preference, but remember that the best option in this style is neutral colors and some pastels.
Wear it with loafers or sandals. It is a comfortable look but with this sophistication.
LOOK 3
And finally, in this list of outfit options to wear a Korean boho style, we have a slightly more daring combination.
Combine a beige top with wide pants, palazzos, or wide-leg jeans.
Add a brown cardigan and cowboy boots to add a different touch.
It is a very boho combination that you should not miss.
The Korean boho style is a trend worth wearing. Especially in summer, when the weather is inclement, and the garments of this style are light and comfortable. You only need clothes in neutral and pastel colors, with ruffles and fringes. Achieving this style is not very difficult, but you must be careful not to make mistakes. Otherwise, you will only achieve a very sloppy look. See you soon!
You can subscribe to our newsletter by clicking here to stay tuned with Korean Fashion Trends.
Find the ideal match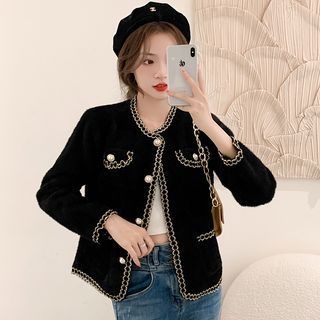 Crew Neck Contrast Trim Cardigan – $27.60
from: YesStyle.com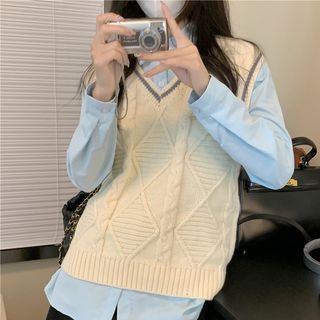 V-Neck Contrast Trim Cable Knit Sweater Vest – $25.40
from: YesStyle.com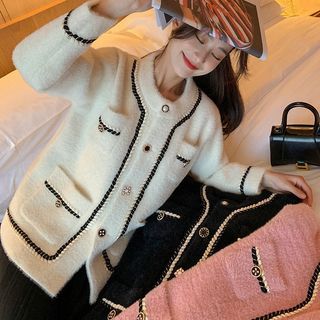 Crew Neck Contrast Trim Cardigan – $24.30
from: YesStyle.com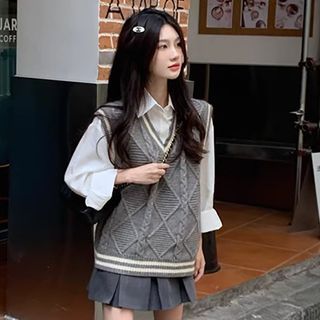 V-Neck Contrast Trim Cable Knit Sweater Vest Gray – One Size – $19.40
from: YesStyle.com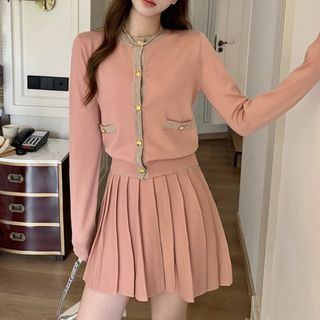 Crew Neck Contrast Trim Cardigan / High Waist Mini Pleated Skirt – $23.70
from: YesStyle.com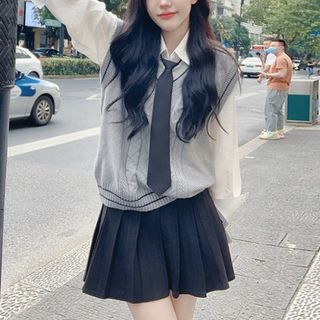 Set: V-Neck Contrast Trim Cable Knit Sweater Vest + Long-Sleeve Plain Shirt + High Rise Mini A-Line Pleated Skirt + Neck Tie – $47.10
from: YesStyle.com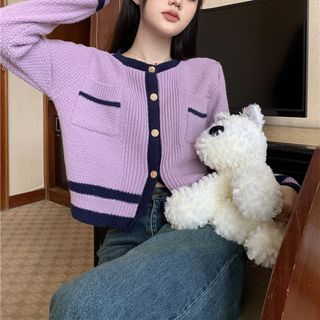 Crew Neck Contrast Trim Cardigan – $24.00
from: YesStyle.com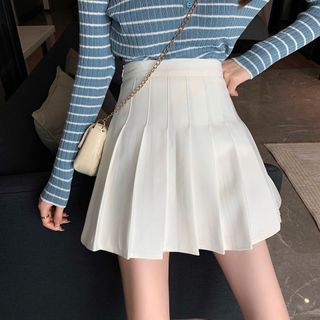 High Waist Plain Pleated Mini A-Line Skirt – $13.40
from: YesStyle.com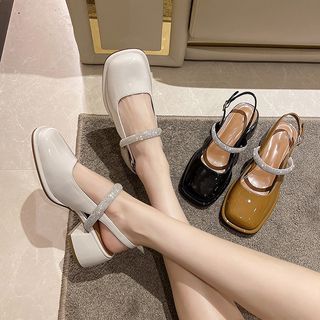 Rhinestone Chunky Heel Sandals – $30.30
from: YesStyle.com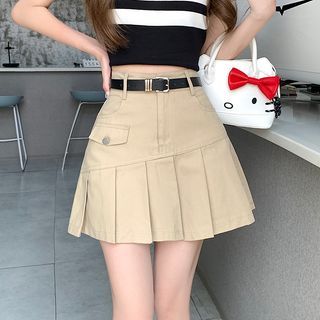 High Waist Plain Pleated Mini A-Line Skirt – $19.90
from: YesStyle.com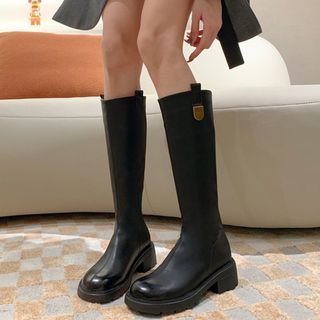 Faux Leather Chunky Heel Tall Boots – $59.70
from: YesStyle.com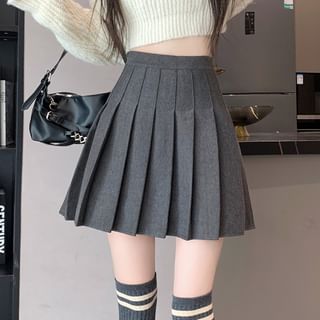 High Waist Plain Pleated Mini A-Line Skirt – $19.40
from: YesStyle.com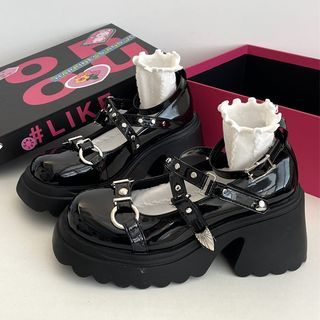 Studded Platform Chunky Heel Mary Jane Shoes – $38.40
from: YesStyle.com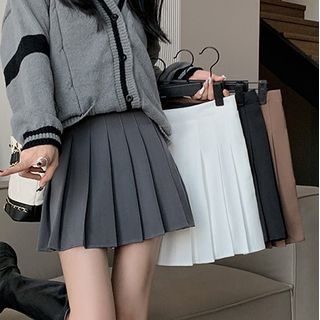 High Waist Plain Pleated Mini A-Line Skirt – $18.10
from: YesStyle.com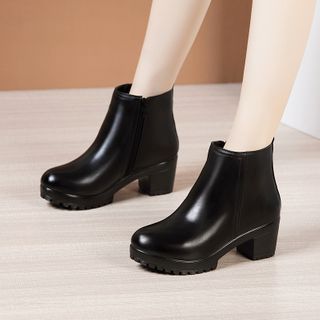 Platform Chunky-Heel Ankle Boots – $60.60
from: YesStyle.com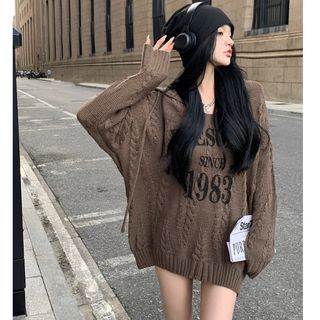 Long-Sleeve Crew Neck Numbering Sweater Coffee – One Size – $47.30
from: YesStyle.com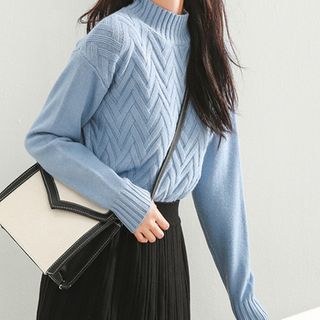 Chunky Knit Mock-Neck Sweater – $56.60
from: YesStyle.com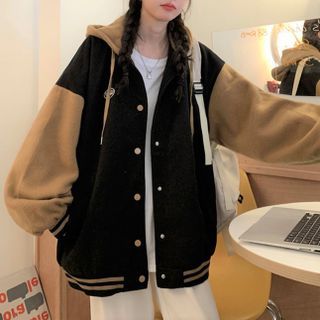 Two Tone Lettering Jacket – $39.10
from: YesStyle.com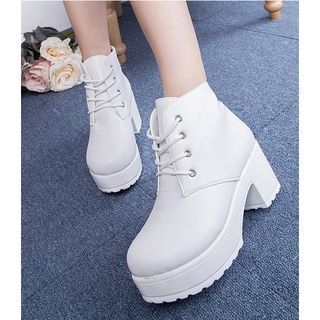 Chunky-Heel Platform Ankle Boots – $34.40
from: YesStyle.com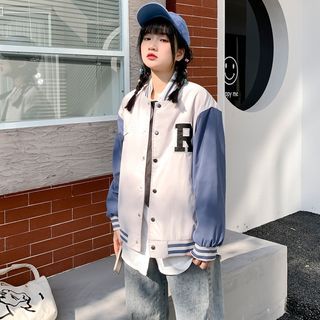 Two-Tone Lettering Jacket – $19.55
from: YesStyle.com
https://www.koreanfashiontrends.com/wp-content/uploads/2022/08/Korean-Fashion-Trends-Know-all-about-Korean-boho-style.png
290
795
Scarled Andrade
https://www.koreanfashiontrends.com/wp-content/uploads/2021/06/KoreanFashionTrendsLogoColor.Medium.png
Scarled Andrade
2022-08-15 10:03:14
2023-11-10 17:20:53
 Know all about the Korean boho style